If you are a crafter with a Cricut or Silhouette cutting machines, you will at some point be looking for free svg files to use in your craft projects. Luckily for you I have put together a list of the Best Places To Get Free Cricut Designs and Silhouette Cut Files.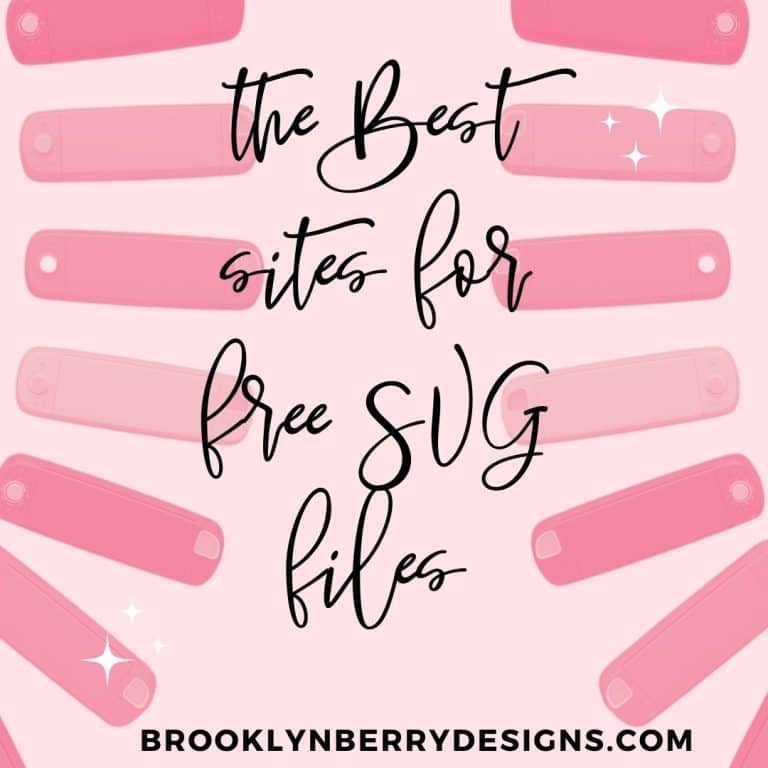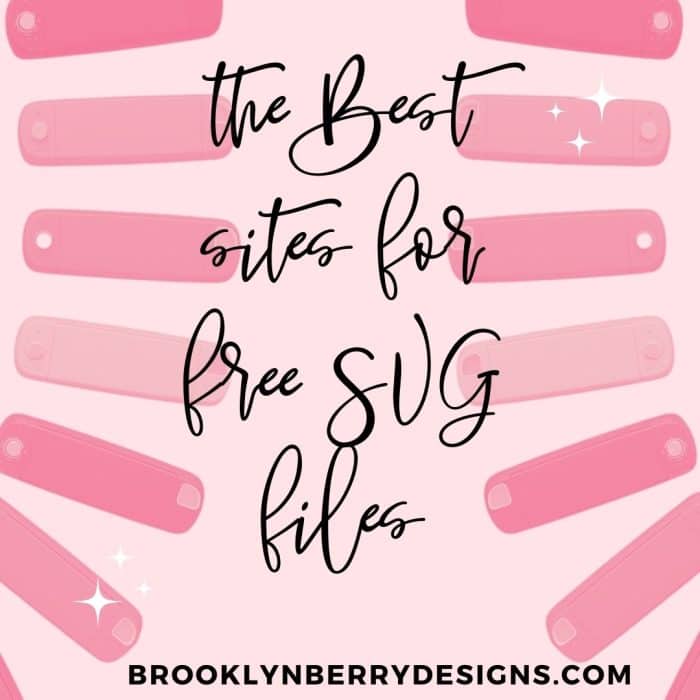 When I first started using my Cricut machine to make all the things, I often found myself searching for designs to use on my own projects. Because of that I figured most crafters would also be looking for their favorite sites to get cut files from as well!
As your best crafty friend, I am here to share my ultimate list of great places to get free svg designs (and paid designs that are worth every penny).
Topics We Will Cover:
What Is Cricut Access?
When you first purchase a new Cricut Explore or Cricut Maker you are give a free trial to Cricut Access. Cricut Access is a subscription plan where a flat monthly fee gives you access to a large library of designs to use in your projects. While this is an great resource to have, if you are just starting out or don't craft often it may not be worth the money for everyone
Here is a complete list of file types that can be used with the Cricut.
Learn how to upload your own images to Cricut Design Space
How To Upload an SVG File to Cricut Design Space
What is an SVG File?
SVG is an acronym meaning scalable vector graphic. There is a lot of technical background information about how they work, but basically vectors, or SVGs, are a type of file that can be resized without becoming pixelated. This is the best file type for crafting as it can be used to create projects very tiny or very large.
The term SVG can be used interchangably with the phrase cut file or SVG cut file. There are many places to find free cut files to use with your cutting machine.
Cut File Formats
Depending on the machine you own and the software needed to use it, there may be different types of files you need. Always double check the file formats you need for your own machine.
Fpr the Silhouette Owner- Silhouette machines use Silhouette Design Studio to create designs and send them to the silhouette cameo machine. SIlhouette studio is set up a bit differently than Cricut in that there are tiers of editions for their program. The free version of their program does not allow you to upload svg files. You can import png files as well as dxf files.
To use SVG files with silhouette you will need to upgrade to a higher tier of their program. The good news is that it is a one time purchase and the program is amazing. I highly recommend the business edition of Design Studio as it allows you to design and export files in svg formats.
Terms Of Use and Licenses For Free SVG Sites
Most free files come with the ability to use the files for personal use only. You cannot sell the design itself, and can only make limited quantities of items with that file. Some sites offer a commercial use license for an additional fee. You will need a commercial license if you are selling items that you make (this is considered commercial purposes). Always make sure to read the terms and conditions of the files you use.
How To Download SVG Files For Cricut:
Note: As a graphic designer, I like to create my own svgs…. a designer will give you a free SVG file in exchange for your email address (you sign up for their email list). This process may be different for each site you download files from.
Where to Find Free SVG Cut Files for Cricut
Marketplace Sites With Multiple Designers:
Design Bundles has a great selection of svg bundles on their site. They have a large variety of sellers that each have their own shop on the site. Design bundle has a section with free files with new files added weekly. What makes this site special is their bundle offers where you can purchase a fantastic deal for themed bundles that are updated usually two new bundles every month.
One is seasonal – valentines SVGS, St patricks day, easter, etc and the others are anything from quotes, fonts, mockups, and combinations of the above. Watch out for their dollar deals where you can get amazing bundles for only $1! All of the bundles are available for a limited time so snag the deals when you can!
Creative Fabrica – Creative fabrica is another site that features the work of many designers. They also have a section of free svg files. The best deal is a monthly subscription to download any of their designs as you need them. While the price is about the same as cricut access, there are many other design elements on the site. This includes fonts, mockups, 3D projects, paper crafts, and many other features! This plan has a few promotions throughout the year so keep an eye out!
So fontsy – this marketplace site features the work of many designers. They offer many free files as well as great deals on craft bundles and svg files.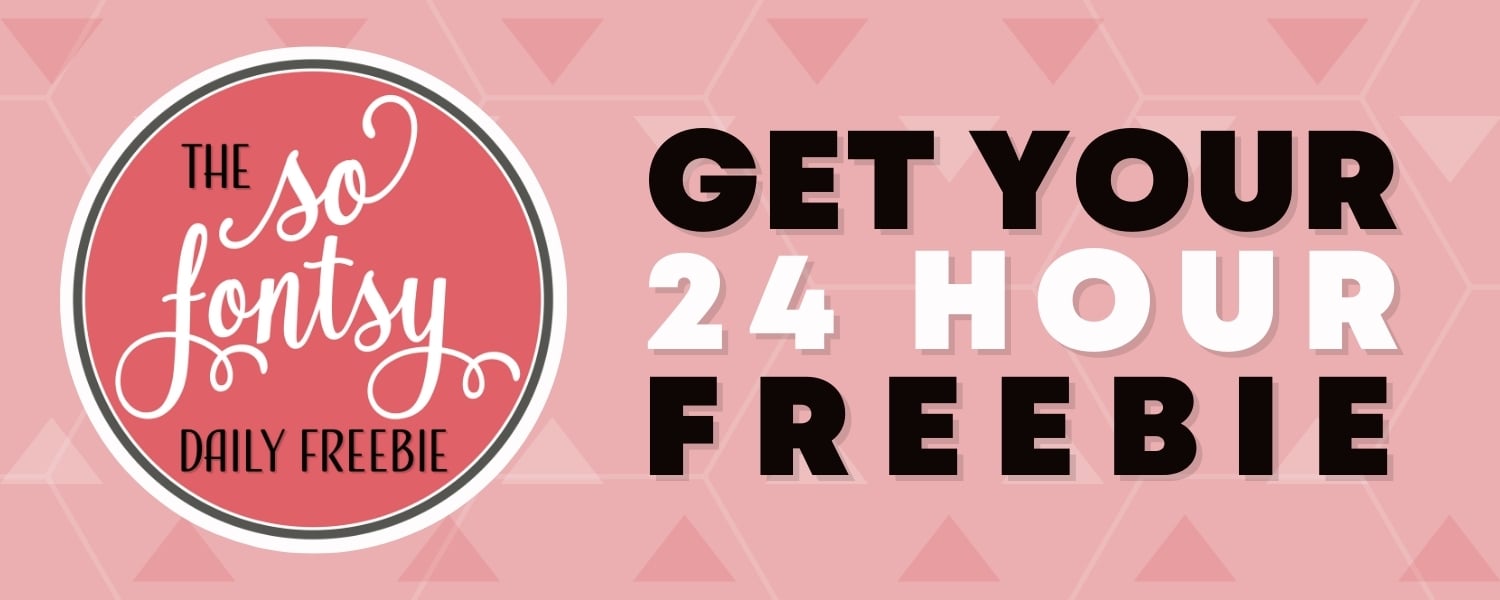 Blogs with Free Svg Files
My favorite places to get the best free svg files are from creative bloggers! Here are my favorite blogs that share free svg files:
Love SVG is an amazing resource for free svg files. They also share mystery bundles for free. If you are selling products with the SVG files you can also purchase a commercial license – $2 for one file, a yearly option, and lifetime options.
Check out this list of Free Cricut Wood Projects!