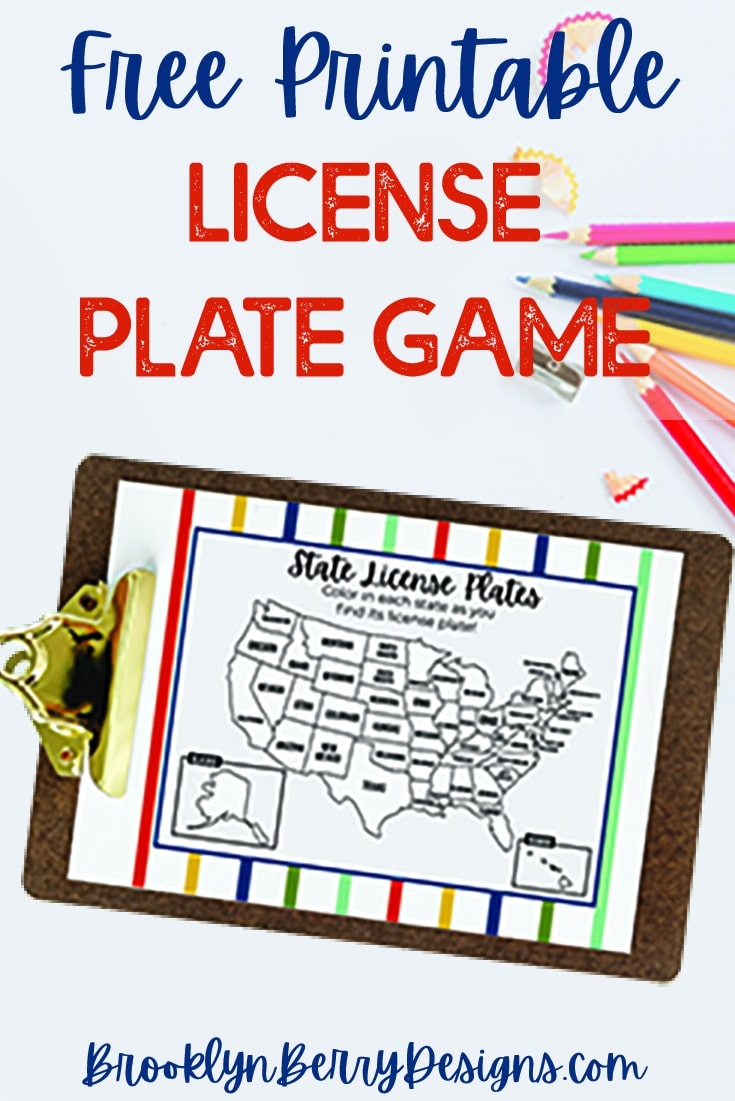 Are you looking for printable travel games to keep your family entertained on a road trip? An upgrade on the classic road trip activity – this printable license plate game includes a map of both the United States and Canada. Kids can color or check off States and Provinces as they see them!
To prepare for a 10 hour road trip to my grandparents house, I searched for some screen-free entertainment for my kids. We have tried lots of verbal games including the letter game and license plate game, but I needed a way to make the game stretch out for a longer amount of time.
Honestly, I probably couldn't get all 50 states from memory if I wanted to. Also, as my family lives in Canada, I wanted something that included the Canadian Provinces as well. So I decided to make my own set of printable license plate games.
Included in these printable games is a map and a written checklist. Whichever way you choose to play, its a fun way to learn geography and (best of all) keep the arguments at bay.
These license plate game maps were a big hit with my kids. My nephew tried to label each state capital and quiz everyone on which states we knew.
State and Province Maps – Bonus Activities
There are plenty of other games you can use these printable licence plate game maps for:
Draw the planned route of your trip
List as many capital cities as you can
Use the alphabetical ordered list as a guide to see how many you can name in that order! Quiz your friends and family to see who can name the most.
Cut out the state outlines and make your own puzzle
Make up your own game
Looking for something you can just order? Check out my favorite travel games on Amazon HERE – and have them there in two days with Amazon Prime! If you aren't a member try it free HERE.
More Road Trip & Camping Printables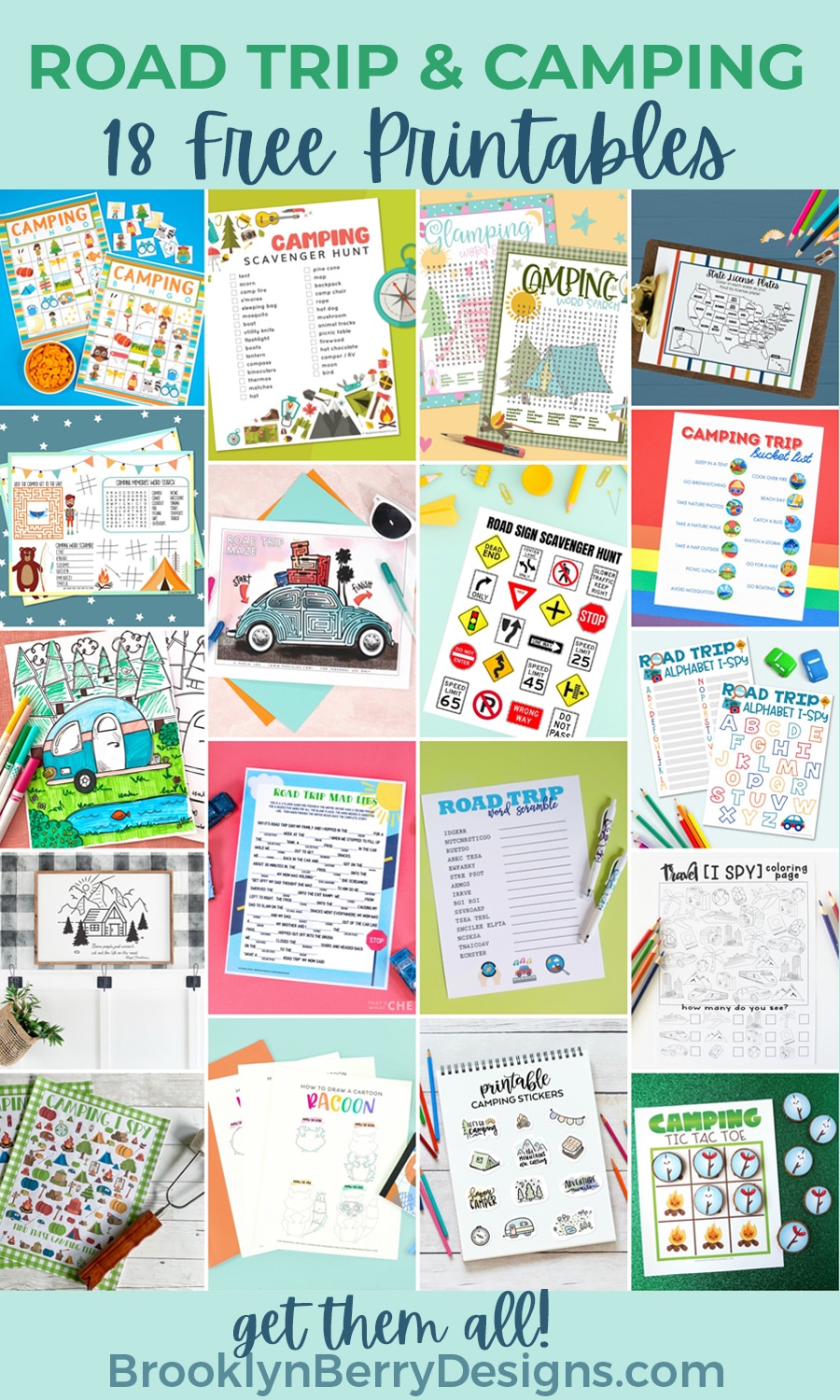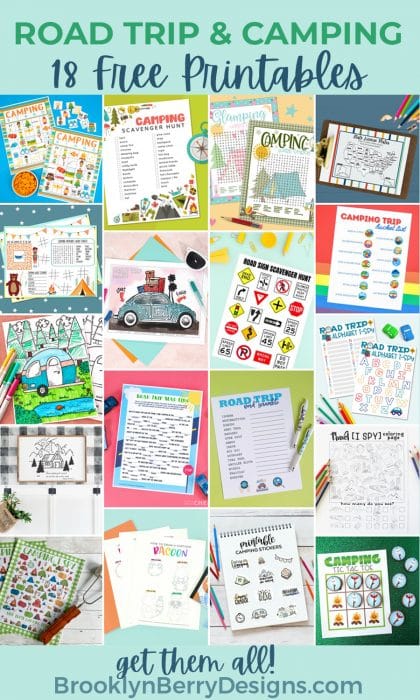 Check out these cute printable candy wrappers to share your business from Party Plan Diva.
Pin Printable License Plate Game for your next road trip: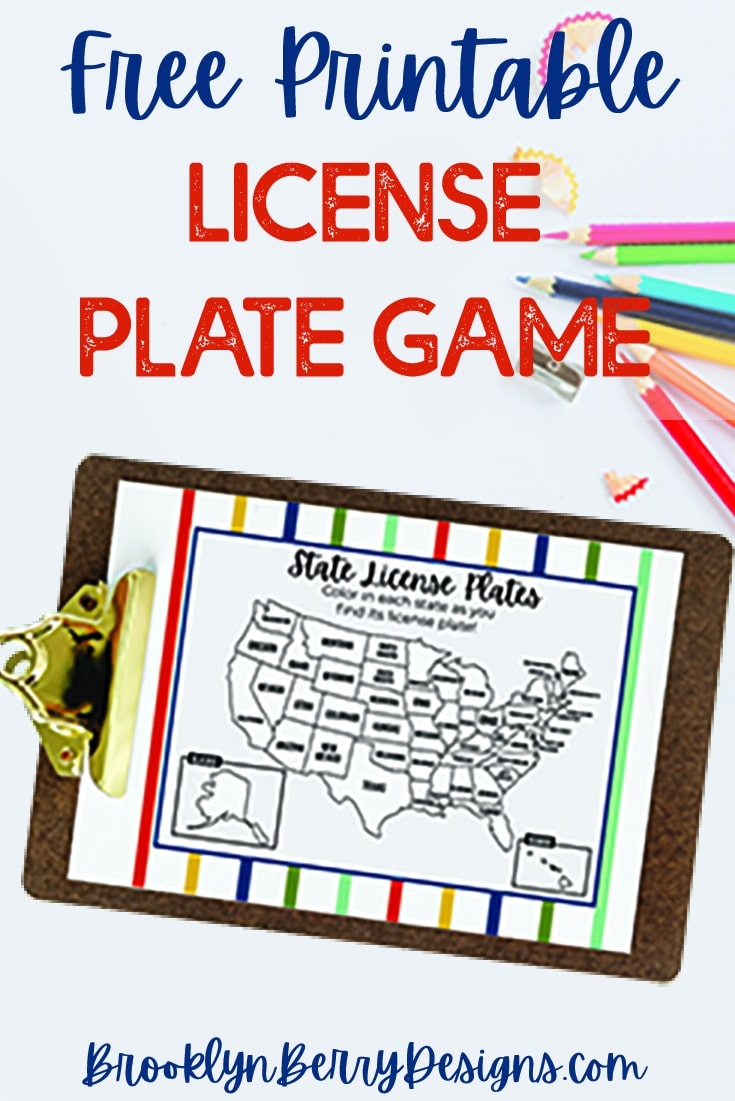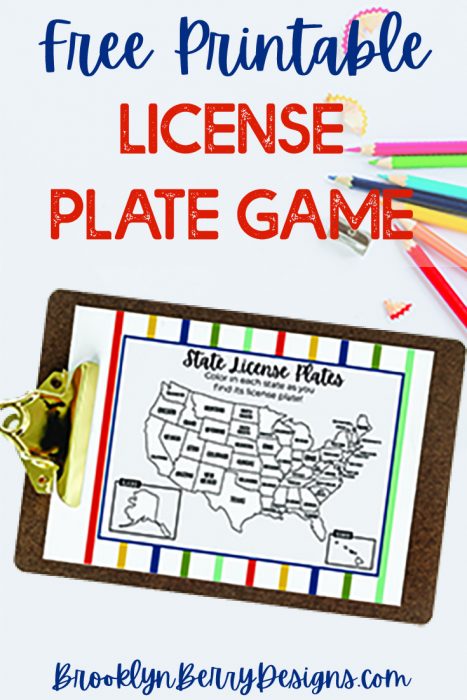 Download The Printable License Plate Game Here: