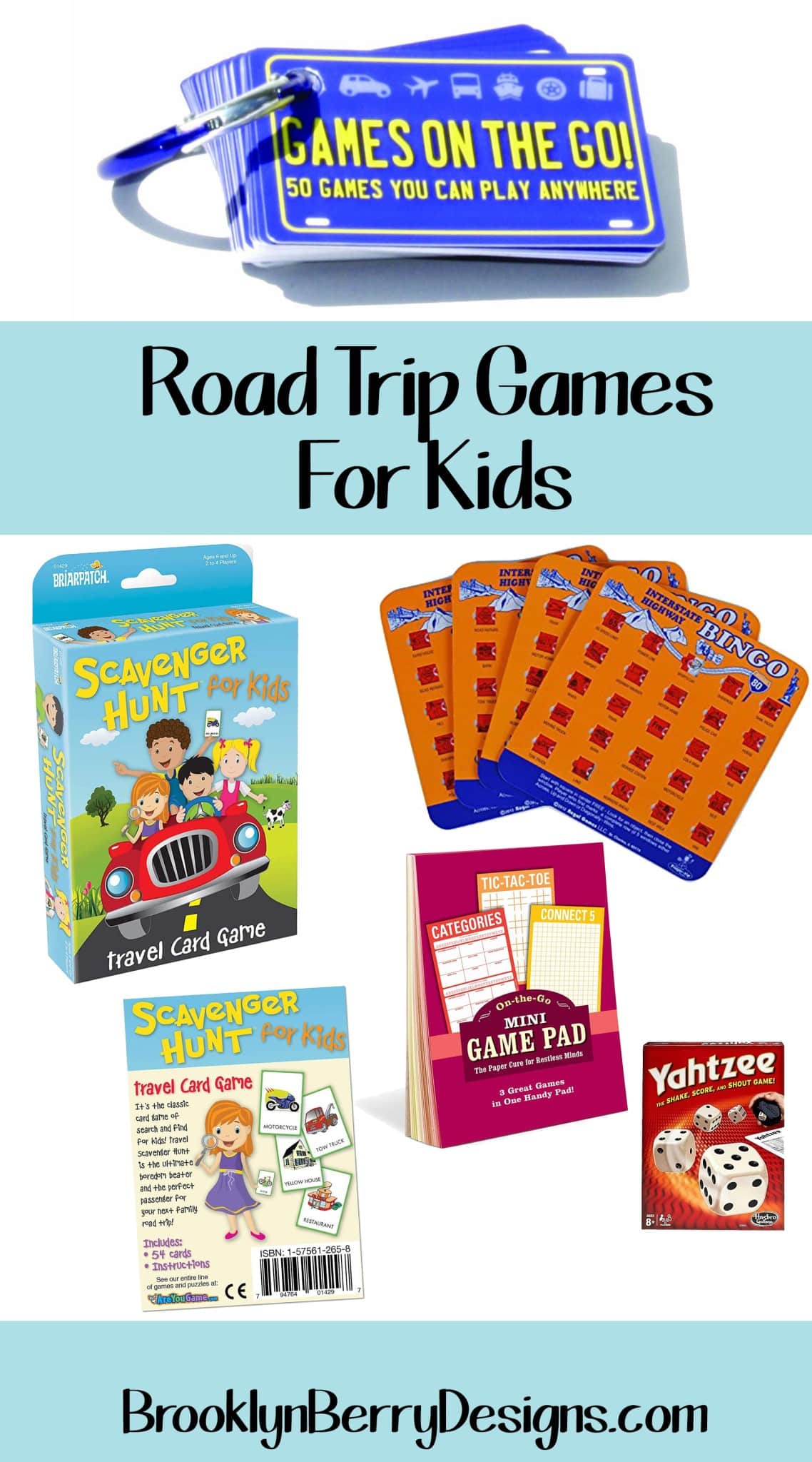 How do you keep your kids entertained on long road trips? If a lengthy road trip is on your agenda (if so, may the odds be ever in your favor) you will never regret being over prepared in the entertainment category. I have gathered up my family's recommended best travel games for kids to share with you – and bonus! Order on amazon and get them sent to your door before you leave for the trip!
My biggest fear in life is being bored or having nothing to do. I want everyone to have fun all. the. time. But fun board games do not make good games to play in the car. The best road trip games are the activities that encourage discussion or challenge you. After all, its all about creating memories and memories are not made discussing the scenery!
Travel Game Set
Retro board games in a compact size - but made better by being magnetic. Perfect for school aged kids on the road or on a plane.
12 retro games individually boxed. Great for road trips, airplane rides, and camping. Games include Checkers, Chess, Chinese Checkers, Tic Tac Toe, Backgammon, Snakes and Ladders, Solitaire, and more. Best for ages 6+
Photo Credit: www.amazon.com
I loved playing Yahtzee in the family minivan on the way to Grandmas house each summer. The dice are still loose, but stored in a container, so I would recommend it for ages 8+. My son learned this game in grade 3 Math, so its great for math skills too!
Photo Credit: www.amazon.com
If your family likes scavenger hunts, this Travel Scavenger Hunt for kids will be a sure hit. Some items are typical road trip sights - signs with a specific letter or a stop sign. Others are experiences - like bumps in the road. Each player gets 10 cards with objects to find. The first person to find 10 items wins.
Ages: 7+
Photo Credit: www.amazon.com
Magnetic shapes are used to build animals, numbers, and shapes displayed on cards.
176 Magnetic Puzzle and Questions Build Animals People Objects with 7 Simple Magnetic Colorful Shapes Kid Adult Challenge IQ Educational Book【2 set of Tangrams】
Photo Credit: www.amazon.com
Battery free fun. These notepads are printed with games such as Categories, Tic-Tac-Toe, and Connect 5. All you need is a pencil! Instructions are included.
Photo Credit: www.amazon.com
50 Games you can ply on the go. Its a collection of guessing games, word games, trivia questions, searching games and memory challenges. They can be played anywhere and with groups of any size. I like that the whole family can play together and all ages can play together.
Photo Credit: www.amazon.com
Great for Family Vacations Car Rides and Road Trips. These bingo cards have built in sliders so you don't have any loose parts that get lost. No pens or markers needed. There are a few sets to choose from.
Photo Credit: www.amazon.com
I love all the books in the Water Wow! book series by Melissa and Doug. Not only are the books fun for the kids, it uses water to draw on the book pages - so no mess, and no worrying about replacing special items to reuse the games. Different books are better for different ages - but generally ages 3+
Photo Credit: www.amazon.com
A combination of games all of us have played at some point in our driving and riding careers, Rubberneckers is nothing but a good time, no matter how old you are. Just think, there are 200 million cars in America. That's half a billion bored riders or a staggering 20 billion bottles of beer on the wall. Thank god, help is here at last.
What are your favorite road trip games? I would love any suggestions you may have!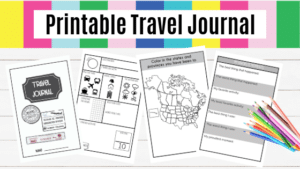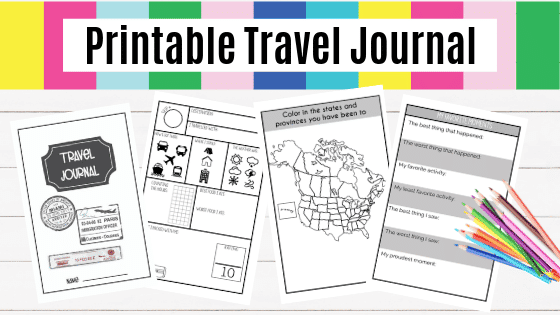 If you have a vacation or family trip coming up soon – you will LOVE this travel journal. It will keep kids entertained while on the trip and makes for the best souvenir.
Check out the best toddler toys for road trips!
Looking for some printable games to play in the car? Check out the best printable travel games for kids here!
Pin for later: