Get ready to dive into the colorful world of crafting with Cricut Infusible Ink Sheets! Learn all the details and everything you need to get started in this whole new world of crafting.
This is NOT a sponsored post. I just wanted to share all the details and information I could find to help you with your projects.
What Is Cricut Infusible Ink?
Infusible Ink is a permanent ink that is transferred using high heat with a heat press applied to a blank item like a shirts or tote bags.
For anyone that is familiar with sublimation printing, this is probably sounding familiar. Infusible ink designs are bright, colorful, and much more interesting than the solid colors used with iron-on vinyl. Because you need consistent heat, a regular iron is not going to work with this project type.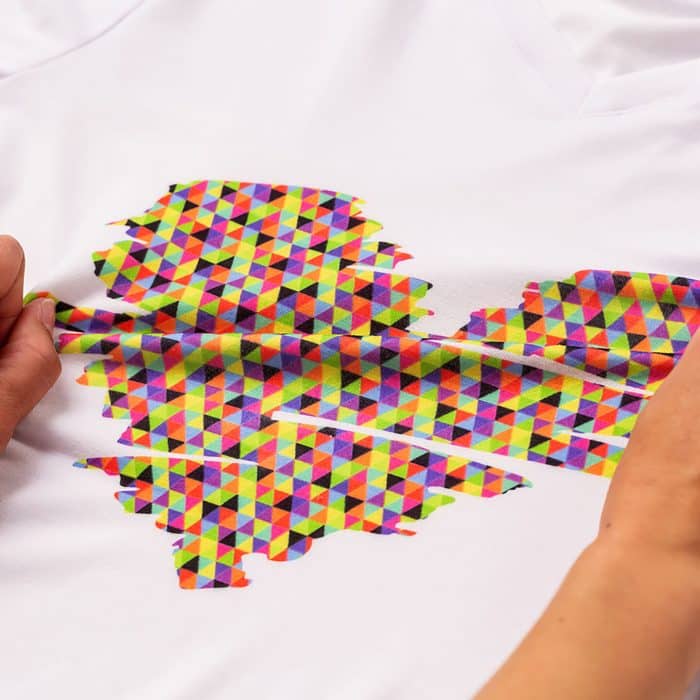 Unlike heat-transfer vinyl that can peel off over time, the ink infuses itself into the fabric you're using, creating a long-lasting bond that won't crack or fade. This allows you to create brilliant designs with vibrant colors and sharp edges, providing a professional look to any project.
Cricut infusible ink transfer sheets are their own brand of patterned sublimation sheets that can be cut using any cricut machine.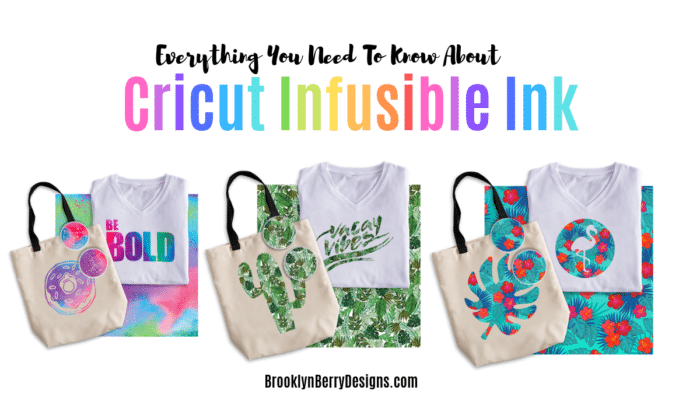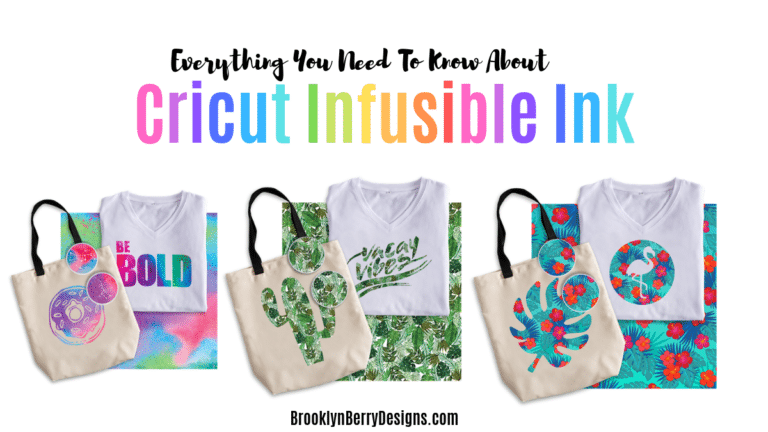 Infusible ink products can be used with any cutting machine – they are compatible with the cricut explore air, maker, and cricut joy as well as other silhouette and other brands. If you have a cutting machine and a heat press, try cutting an infusible ink design!
How To Use Infusible Ink Transfer Sheets
Select cricut blanks to apply designs onto.
Choose a design in cricut design space.
Apply the infusible ink sheet onto the cricut cutting mat keeping the INK SIDE UP (so pretty side up, which is opposite of how you cut the traditional heat transfer vinyl).
Cut the design with the Cricut maker (or explore).
After removing the excess material place the design onto the item ink down and press with the Easy Press.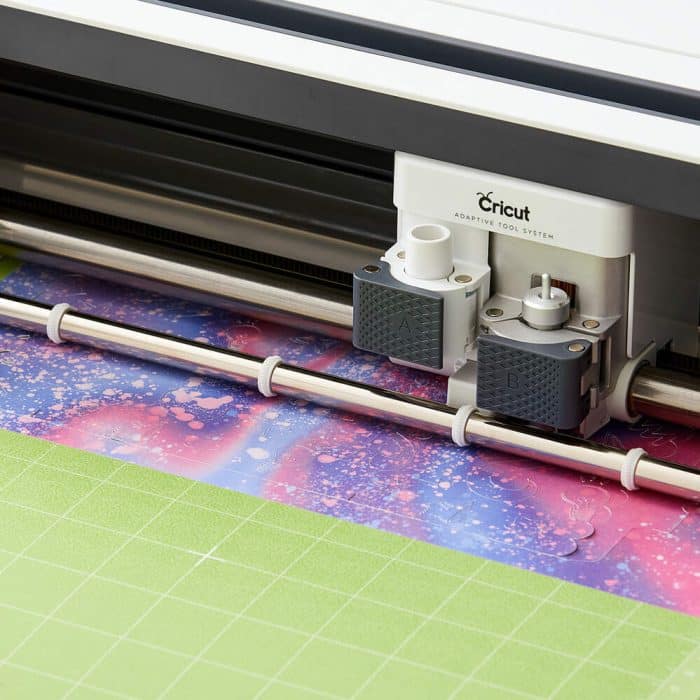 Cricut Blanks
Cricut blanks and compatible blanks are designed to work with Infusible Ink. Cricut recommends you use their blanks as they are tested thoroughly for quality control. They want you to have the best results with your designs which saves you money and keeps you happy! Examples of Cricut Blanks include T-shirts, aprons, hats, mugs, totes and ceramic coasters.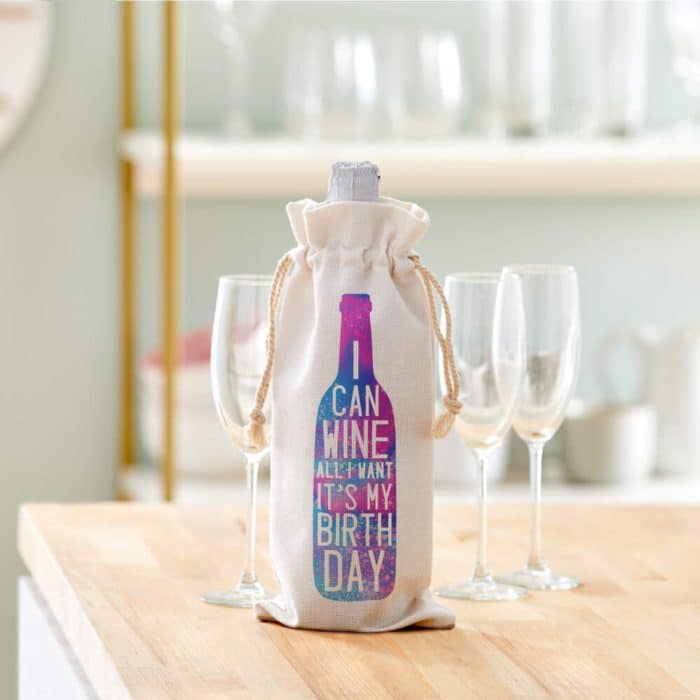 Compatible Blanks
Can Infusible ink work with other blanks? Yes. Infusible Ink and sublimation printing need polyester fiber content in the blank items, so any item with a high percentage of polyester should be able to be used.
I would try anything listed as sublimation blanks. Because these products are unknown I would always recommend you make sure to follow the manufacturer's recommended pressing instructions and always do a test cut.
The Cricut blank shirts are 95% polyester and 5% Spandex. If your item has less polyester in it, expect the colors to be not as vibrant or bold. Nobody can guarantee how it will look so please experiment with caution and try on scraps, a hidden spot, or extra before starting a big project.
Tricks and Tips For The Best Infusible Ink Transfer
Use a sheet of butcher paper to cover the cricut easypress mat as colors can bleed through.
Place a piece of cardstock inside the shirt and on top of your design while applying heat to prevent the colors from bleeding through.
Place the Pattern side facing up while cutting
Use a lint roller (a few times) on the shirt before applying the design. Any lint pieces will leave blank marks in the design.
For coasters, wipe with an alcohol swap and lint roller before applying a design.
Check the cricut heat guide for heat settings.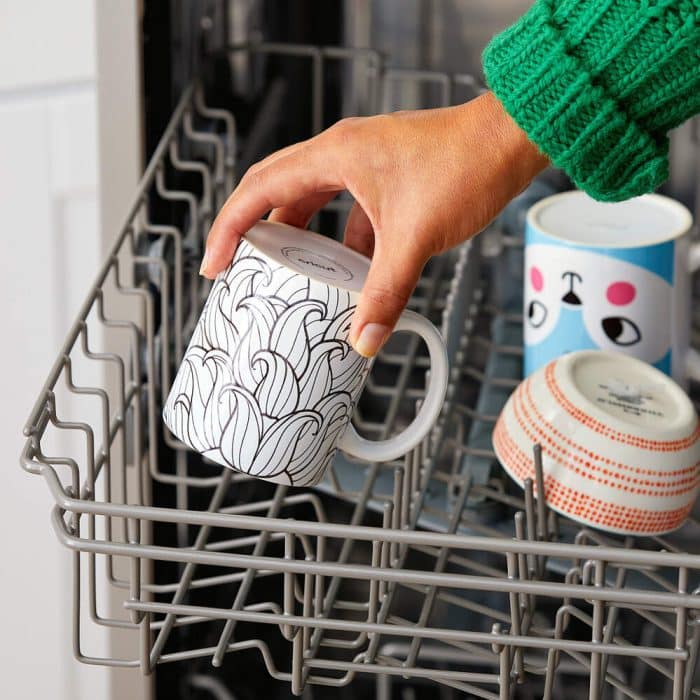 How To Use Cricut Infusible Ink Pens
You will need a blank item to design with, Cricut Infusible Ink Markers, and a piece of laser copy paper.
Draw your own design on the piece of paper – you can freehand draw or use the Cricut to draw a design for you. Whatever you are more comfortable with.
Place the paper design side down onto your blank item. You can use heat resistant tape to keep the design from shifting while heating.
Infusible Ink Projects
In conclusion, using Cricut infusible ink sheets in your craft projects can open up a world of vibrant, durable, and professional-quality designs. The process may be slightly complex, but with a bit of practice, you can master the necessary steps and precautions.
Whether you're freehanding with Infusible Ink Pens or cutting intricate designs with infusible ink sheets, your creativity is the limit. So, why wait? Dive into the world of Infusible Ink and let your imagination run wild!
Looking for more project ideas? Get inspired with these Cricut Projects!