This Ghost Tassels post was written by my SIL Katie and posted on our old blog Little Light Design Collective a few years ago. I still love it, so thought I would re-share her project here. I hope you enjoy!
My husband always jokes that our kids will never know what seasonal decorations look like. When it comes to creativity, I can put together an outfit any day, but crafts just take more work than I want to put into it. I saw my friend Holly's project making tassels for a bedskirt in her daughters room and I thought it seemed simple enough. I immediately thought of making my own tassels and making them into ghosts.
A simple ghost tassel is an easy craft that you or the kids can make to add some spooky halloween decorations to your home. String a few together for an even more adorable ghost garland.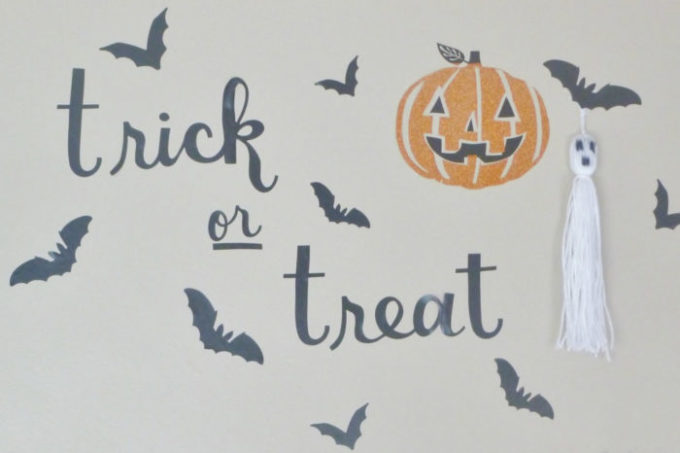 The only materials you'll need for this low-maintenance craft are yarn and a black permanent marker. Create tassels out of yarn and draw a face with the marker. You can string them together to create a garland, or hang them up separately.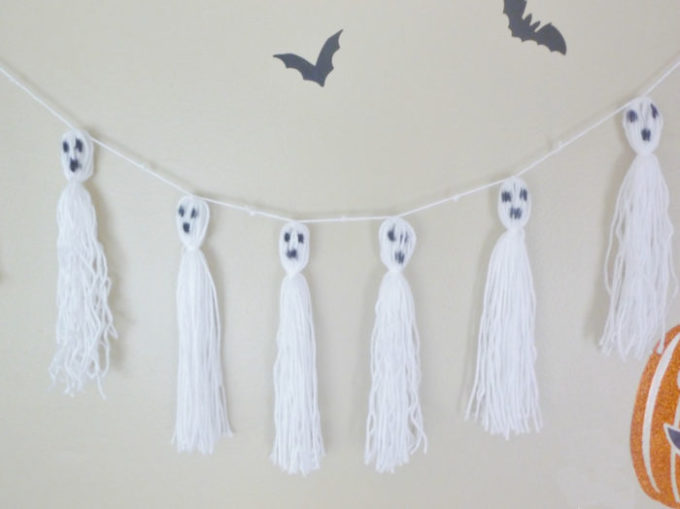 Voila! We look festive! So easy, and so fun.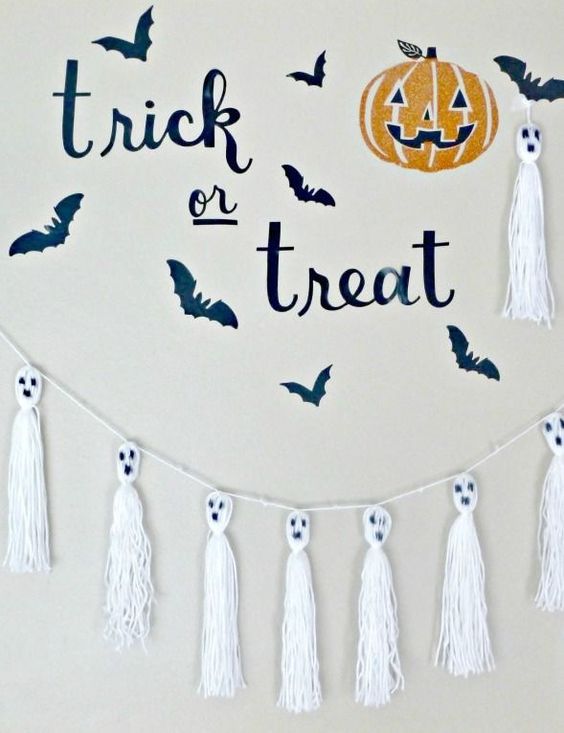 Happy crafting!