A few weeks ago I had the opportunity to tour a brand new community in Calgary's North West quadrant named Livingston. The community is full of amazing potential with its amenities and the homes being built. One home that I loved from the front door was the Carlisle II model from Brookflield Homes, and wanted to share images of this cozy and comfortable show home with you!
Community: Livingston
Home Builder: Brookfield Homes
Interior Designer: Rochelle Cote Interior Design
Model: Carlisle II
The Kitchen
The heart of this home, to me was the kitchen. I really liked that it was light and bright, but not a completely white kitchen. The dark patterned tile is a great contrast to the white ceasarstone countertops and light grey cabinets.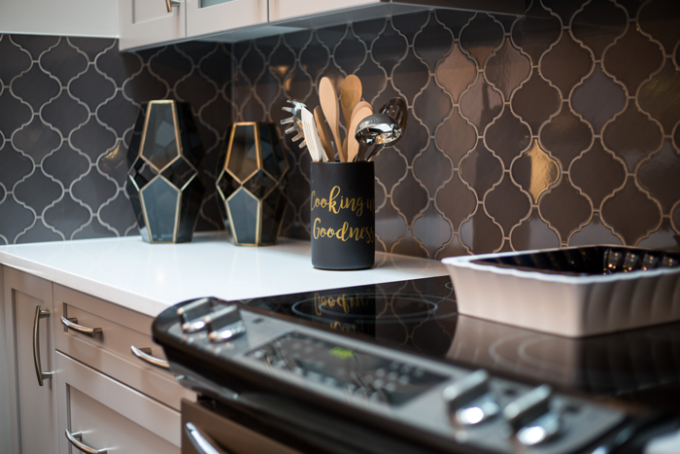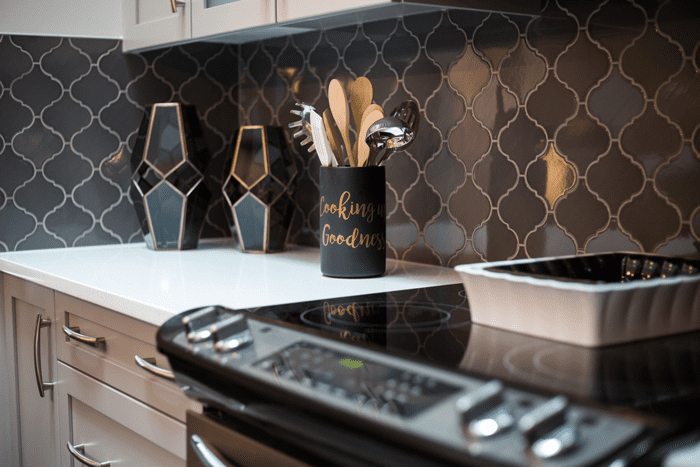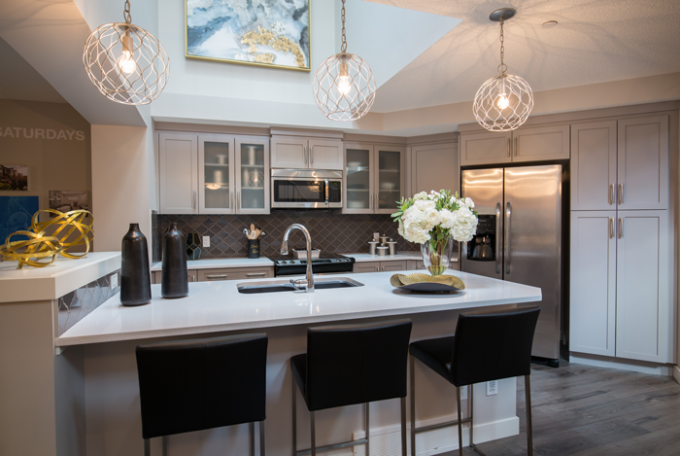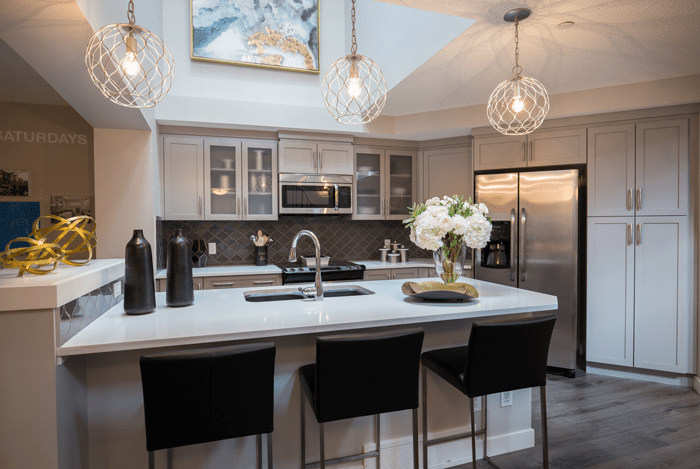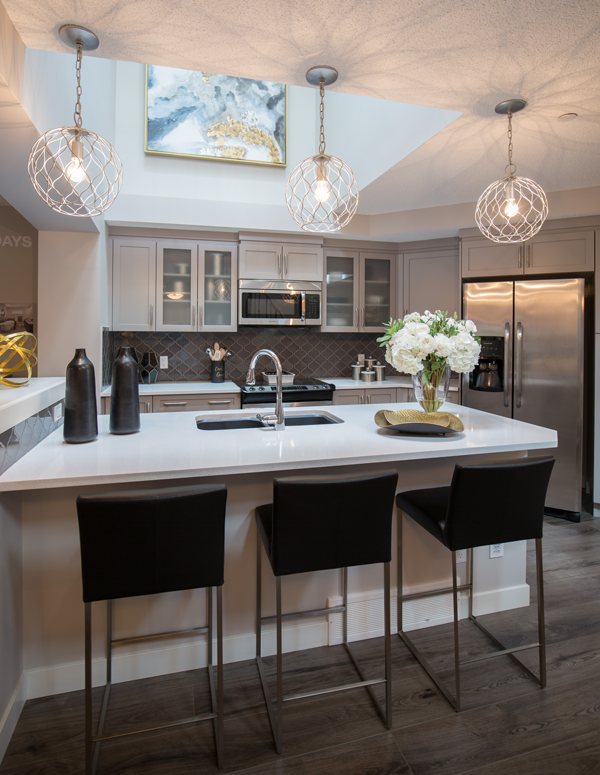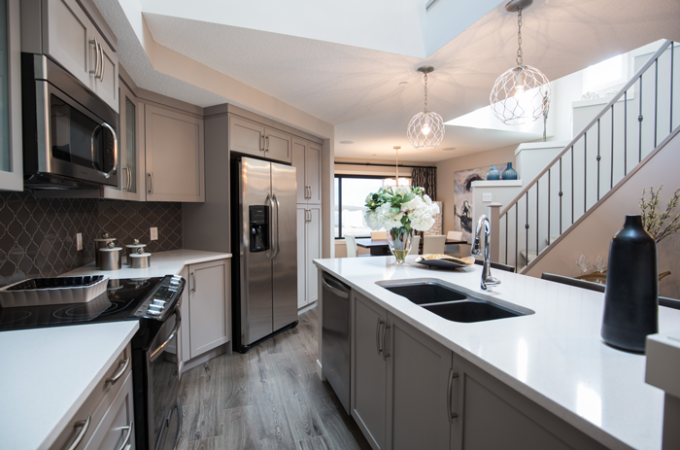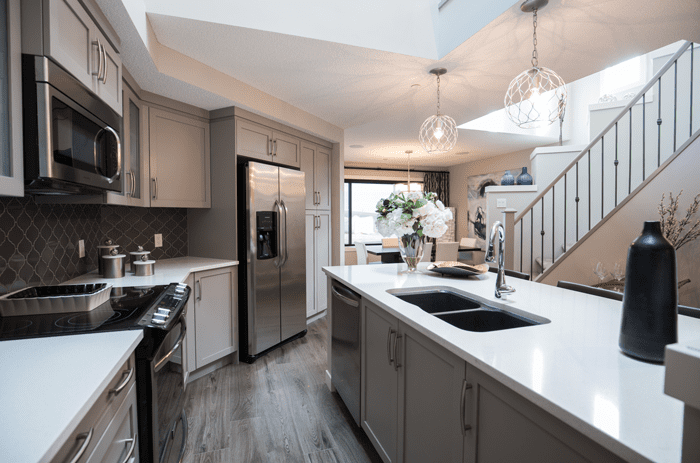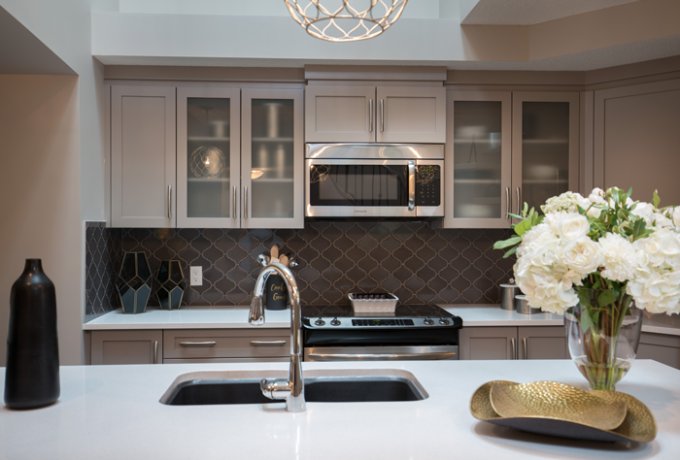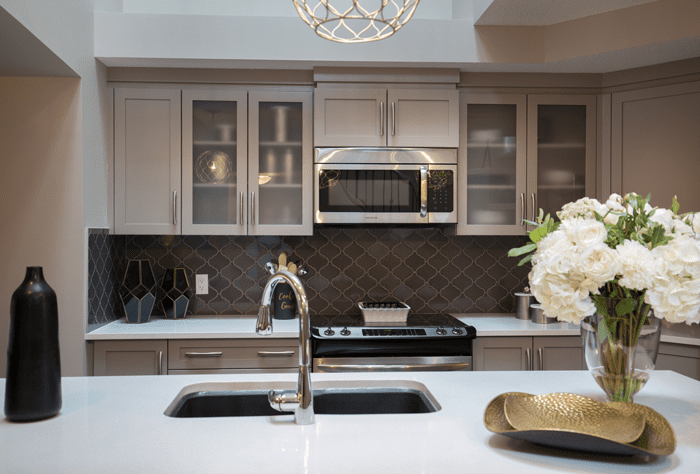 The Laundry Room
Its such a small thing but can make a huge difference. In my own home the laundry is by the back garage door and I dream of having a separate laundry room. It doesn't need to be huge, just its own room. Do you have frontload or topload washers? I have a front load right now, but I kind of miss the top loads, it feels like they washed better?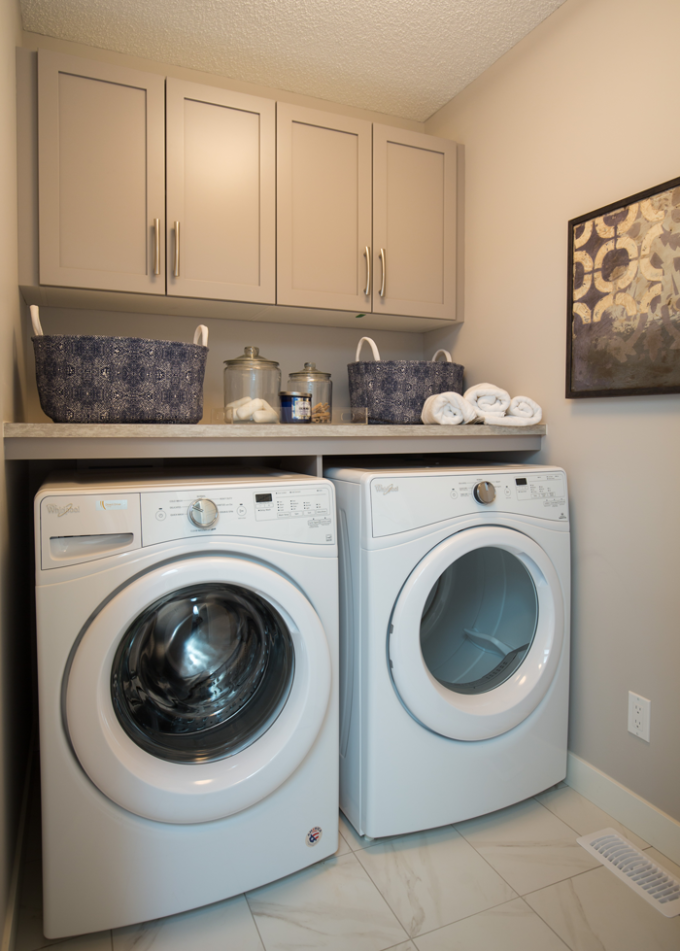 Master Bedroom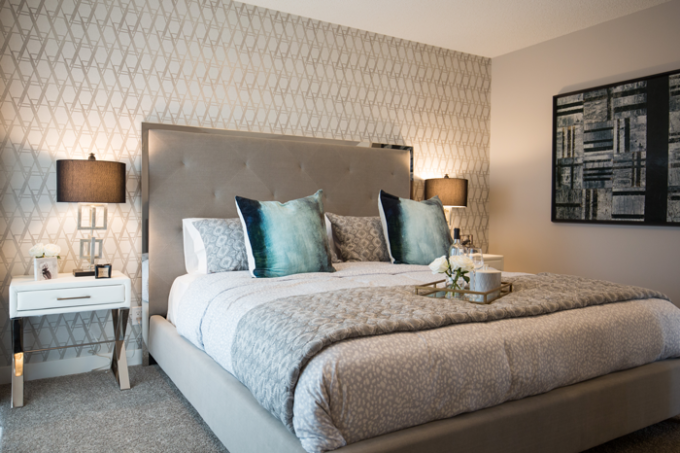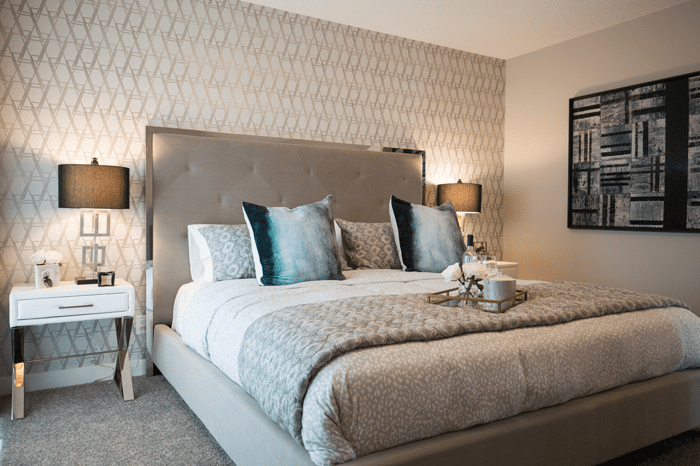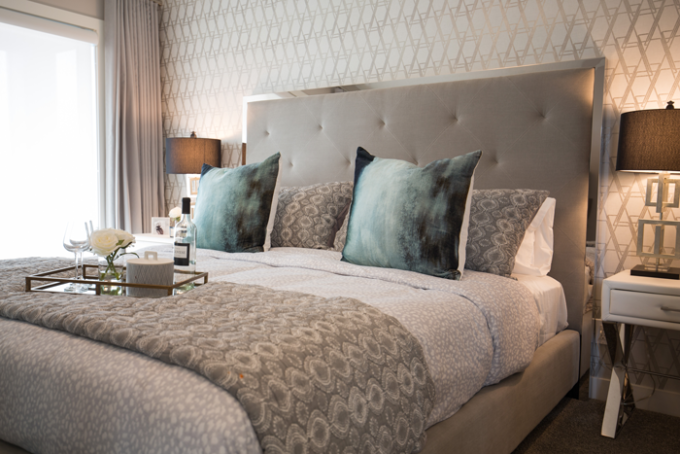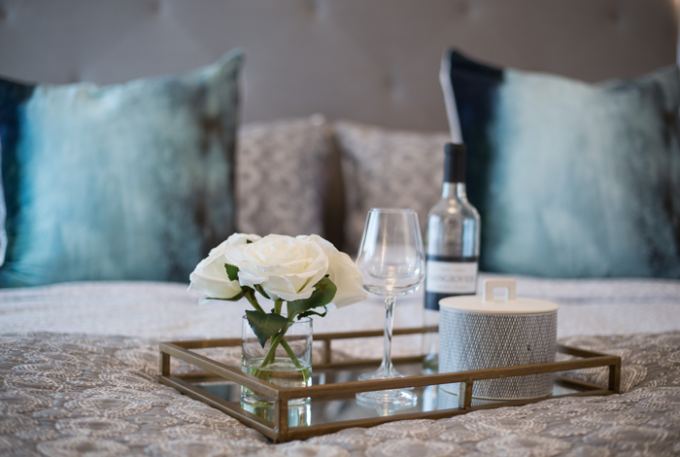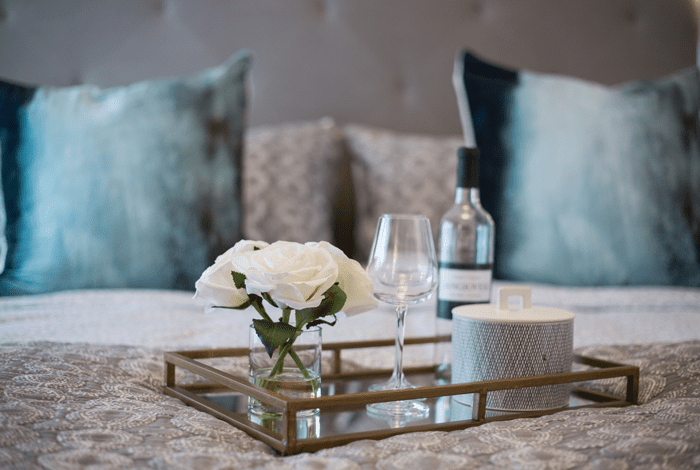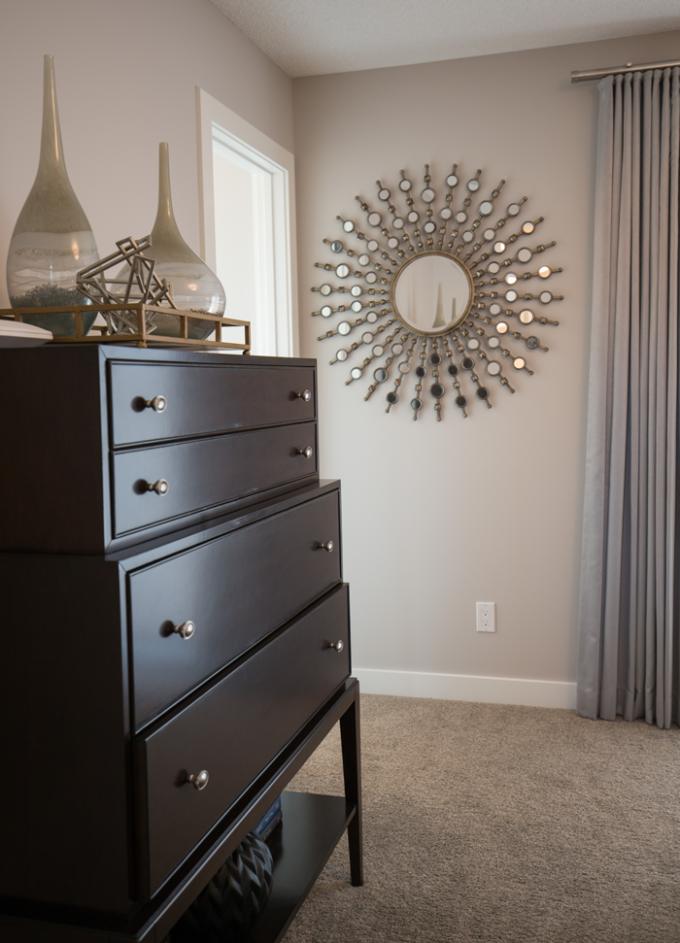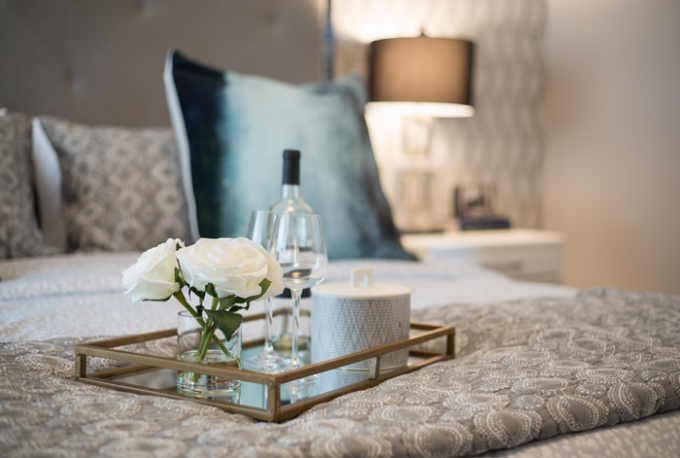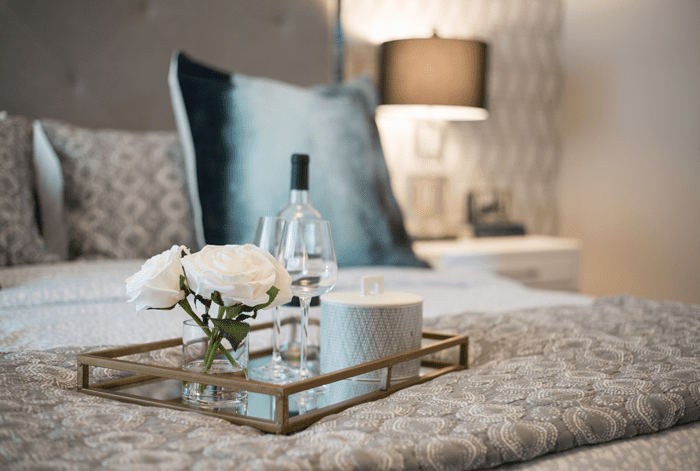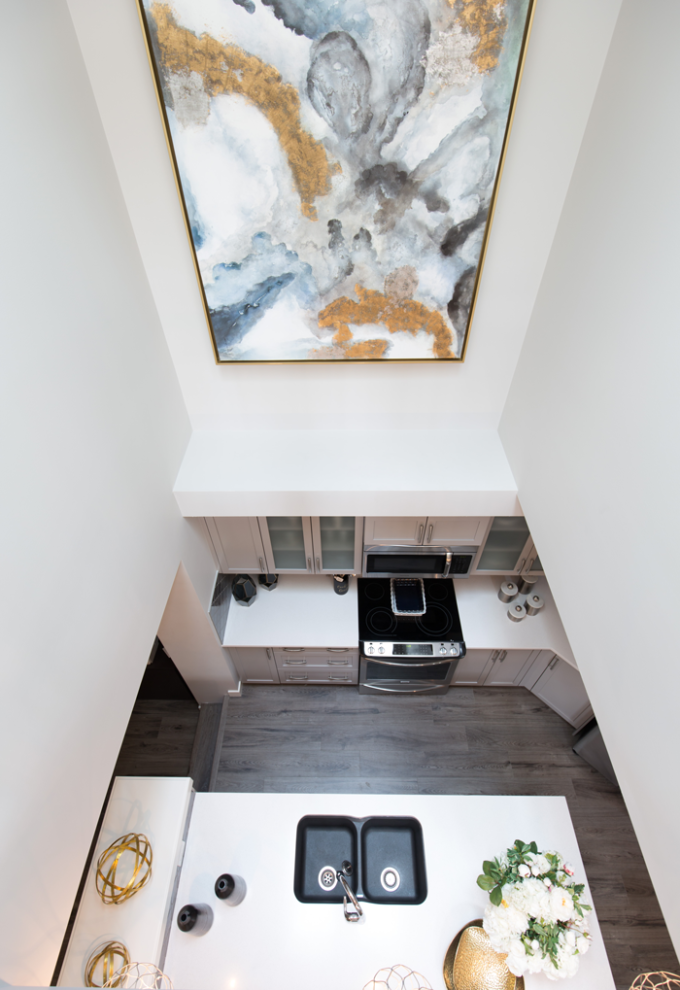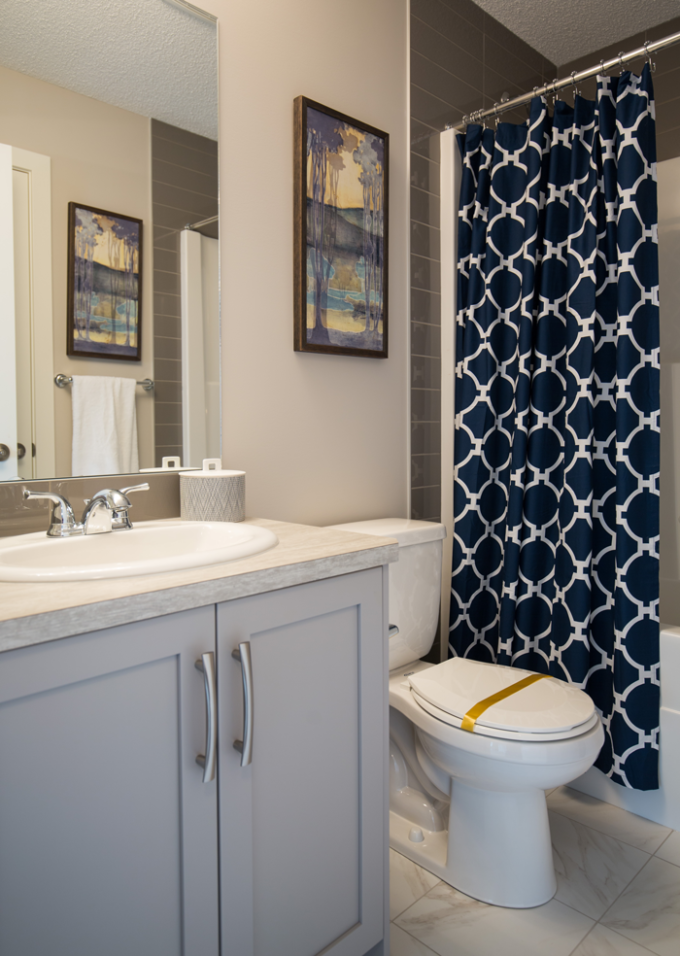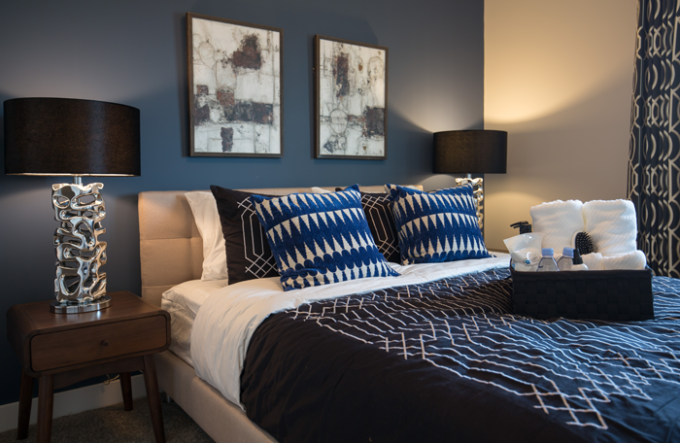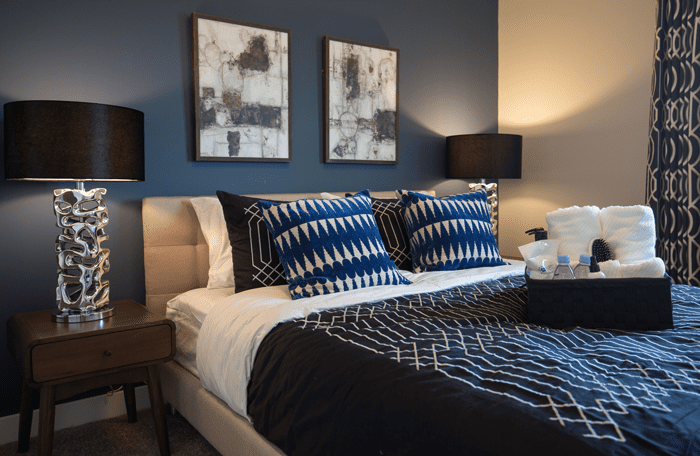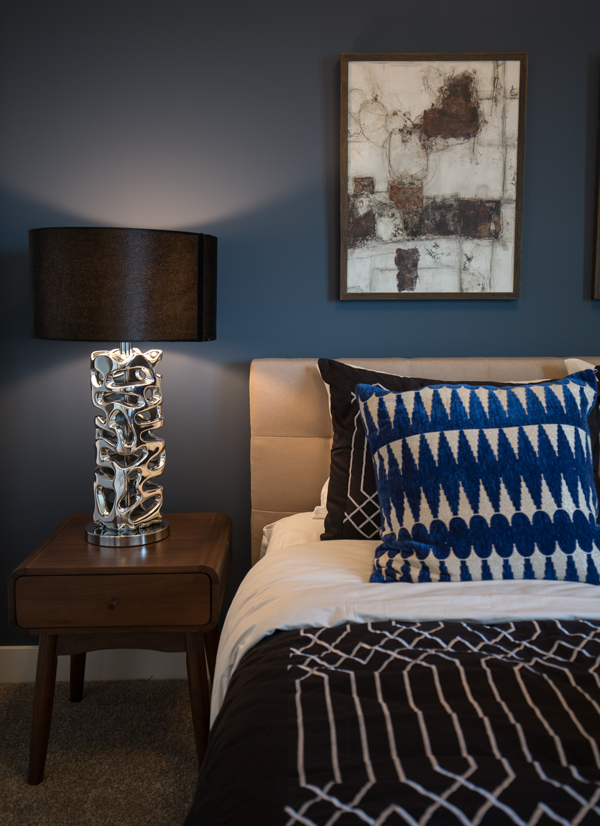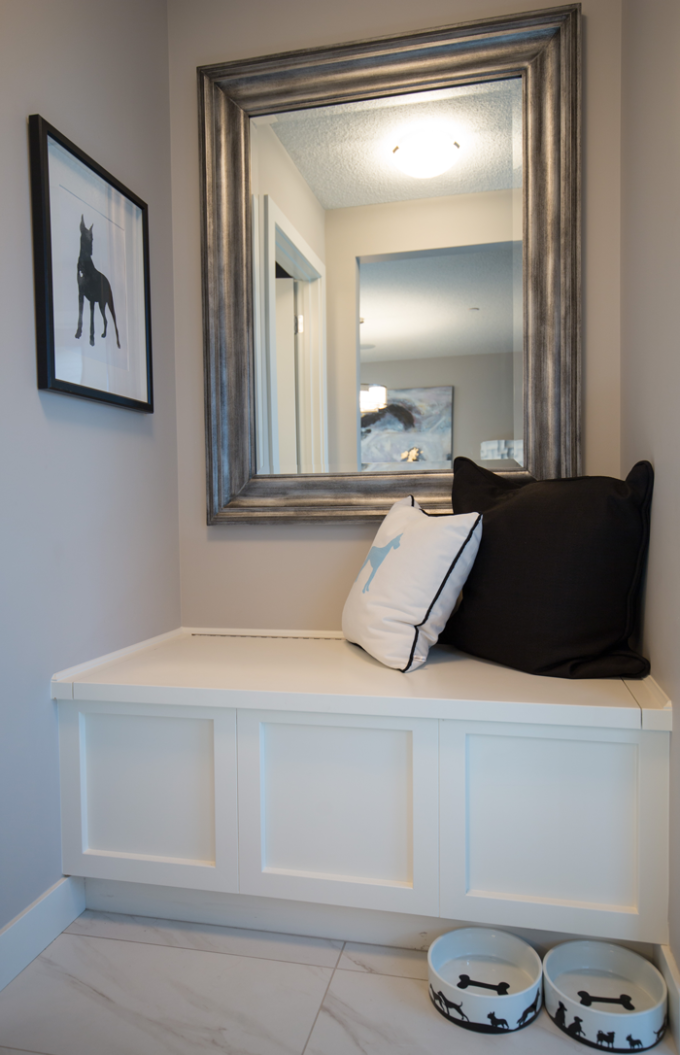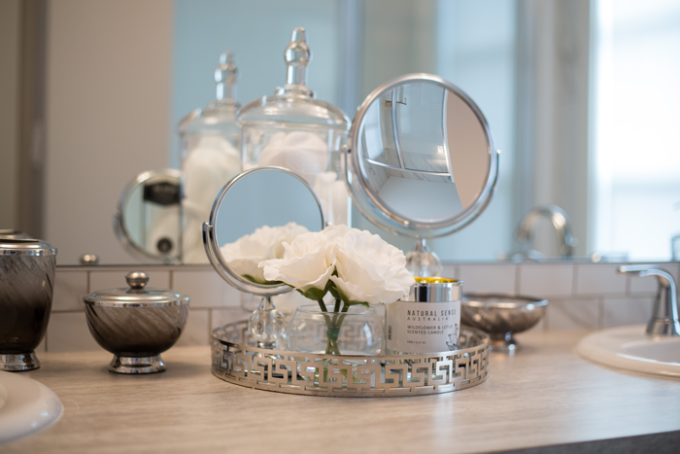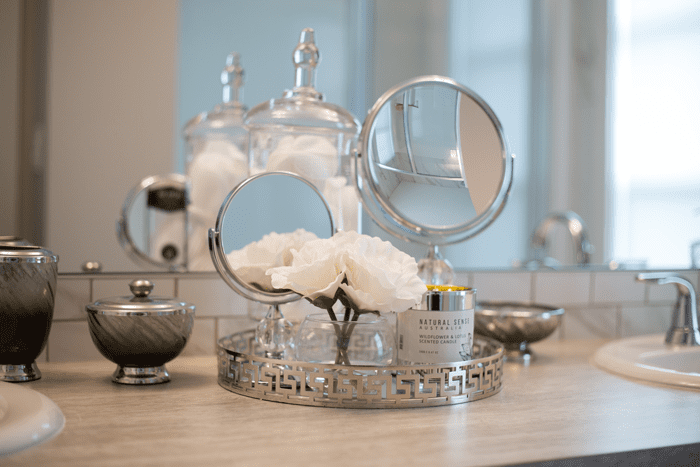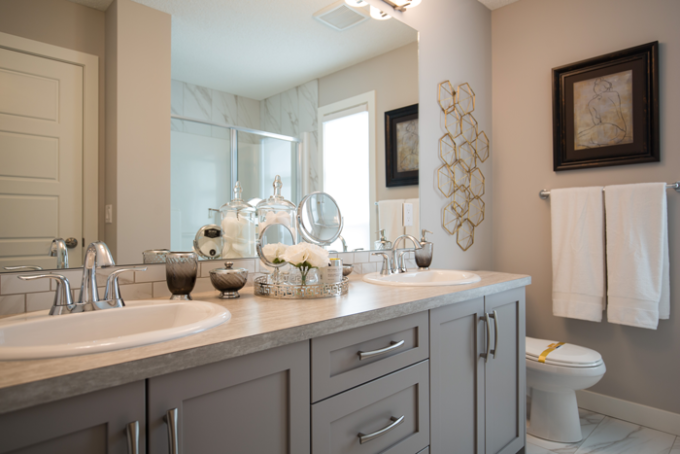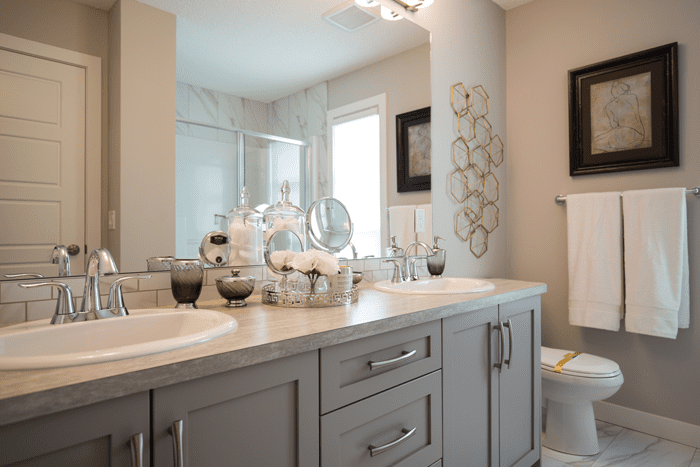 The stand out feauture of this home is the curved staircase.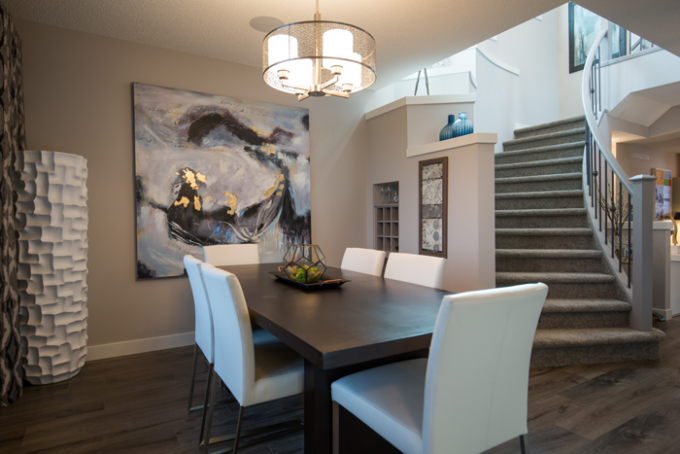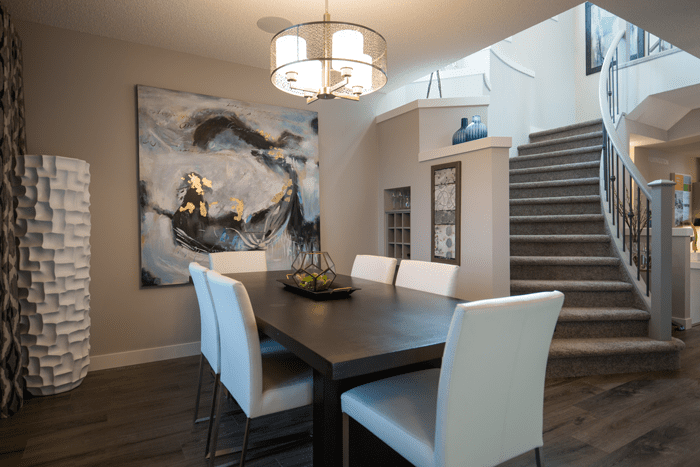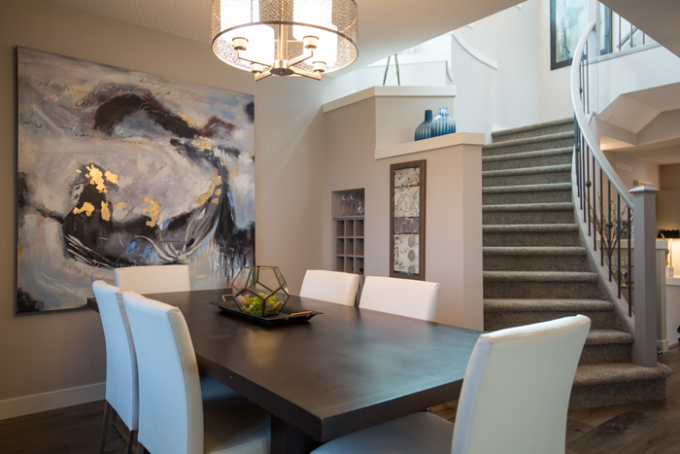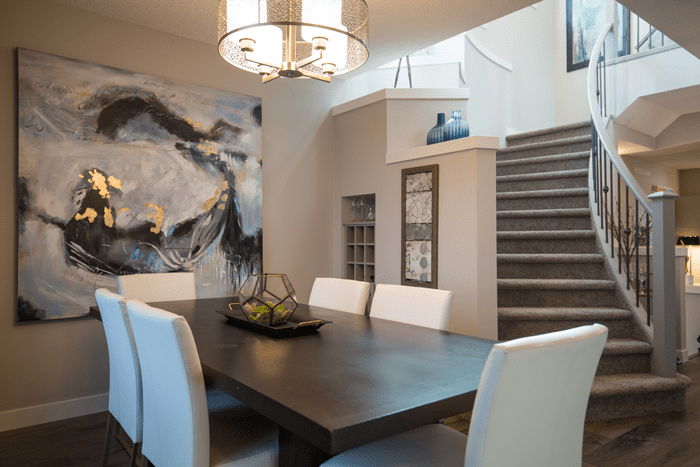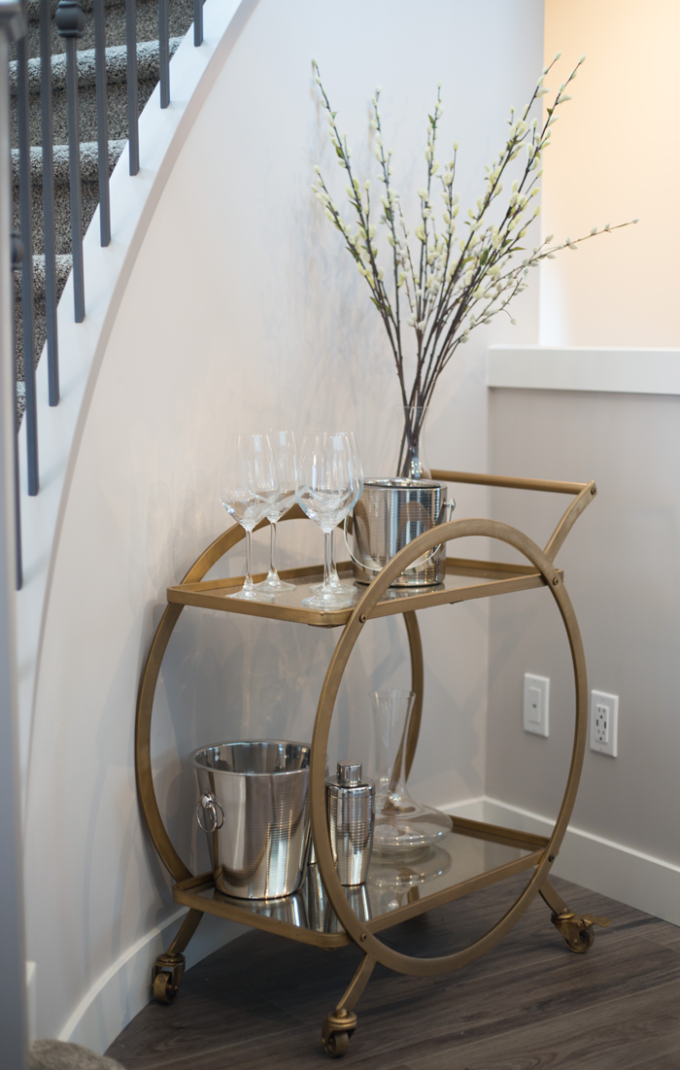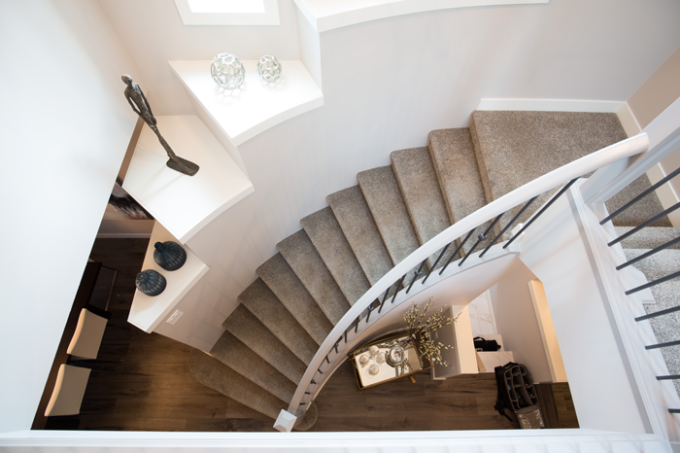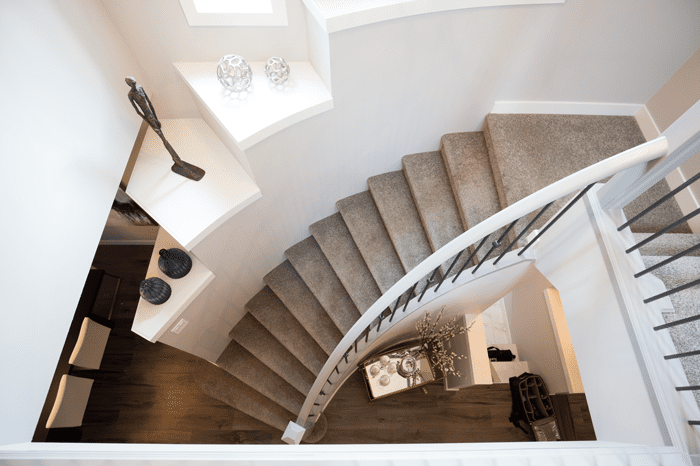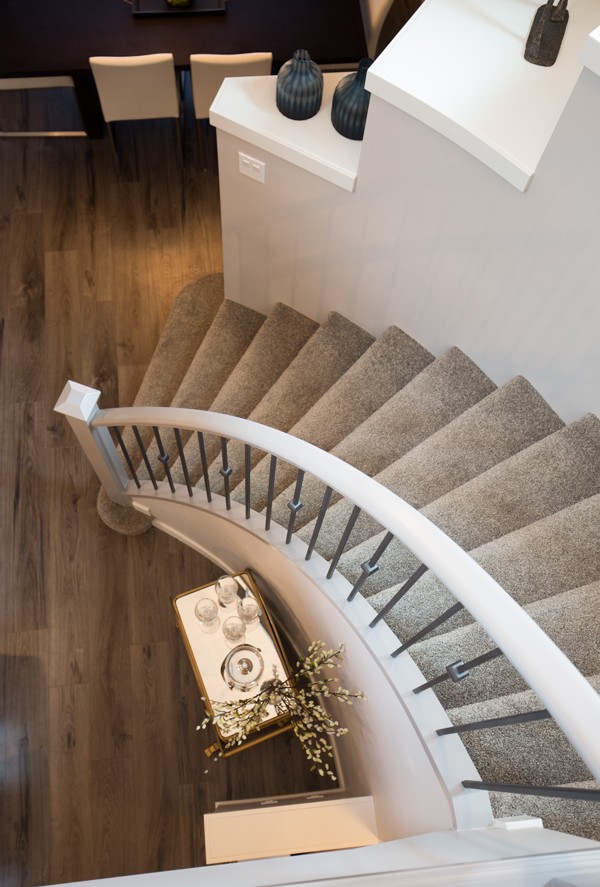 Home Details:
Size: Up to 1595 sq. ft.
Home Type: Detached Two+ Story
Beds: 3
Baths: 2 Full / 1 Half
Pricing: Starting from $393,000 + GST
What do you think of the Carlisle II model home? Are there any aspects of this home you would like to use in your own home?
If you love looking at show homes you can see more show homes (also known as model homes), and home tours here.