Do you have a room that you struggle with furniture placement? Are you often rearranging furniture but never find the right place for everything? Get the free printable room planner and save yourself some sanity.
When I was in design school we got started with space planning (that is a fancy design word for where to place the furniture) by hand drawing a floor plan and had a stencil for the basic furniture pieces.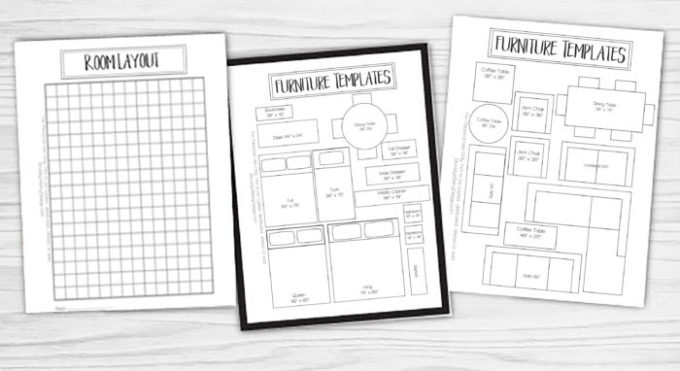 The best part of drawing out a floor plan is that you can rearrange your furniture in as many ways as you like without having to physically push and shove heavy furniture. Lifehack, or back saver?
Rather than drawing your furniture out by hand, I have a handy tool that will save you time and frustration. A printable room planner.
How To Draw A Room Layout To Scale
First you will have to gather some supplies. You will need:
To start, print off the grid paper and furniture templates ( you will find the download at the VERY end of this post – just leave your email and I will send it to you. Print them out on regular printer paper, then use scissors to cut out the pieces you need for your space.
Second step is to measure your walls and write down the measurements. Start in a corner with straight walls, leaving any angled walls for the end.
Third, draw your walls using the graph / grid paper. Begin drawing the walls of your room. One square of the grid is equal to one foot, so if your room was 10 feet by 10 feet, you would draw a square that is ten squares tall and wide.
Next measure the distance between the walls and the window frames, along with the walls and the door frames.
Take note of which way the door swings, drawing a flat line where the door rests while it is open. A curved line shows where the door swings. Windows can be drawn with an open box.
Drawing Furniture To Scale
Finally, you will start measuring your furniture. If your furniture is a typical size then the printable furniture templates I provided should work.
Have a piece of furniture that is an unusual size? If you need something that is a custom size you can make your own template by using the grid as a guide, draw and cut out a piece that is the width and depth of your furniture.
If you are looking at ordering new furniture you are lucky because the measurements should be listed on the website.
Drawing a large space.
If the space you are drawing is too large to fit on this page, I also have the same templates at a smaller scale, so larger rooms will fit on a regular piece of paper. Download the 1/4″ scale.
Are you building a new house or renovating? Check out the home builders bible for tons of resources on all the nitty gritty details you probably wouldn't think about until you are asked to make a selection.
If you are interested, here are some great furniture templates from Amazon that you can use as well.
I would love it if you would pin this or share it with a friend.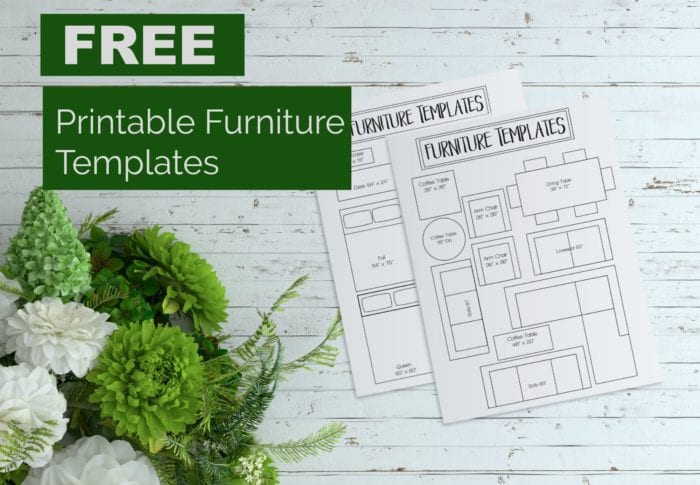 To get the free printable enter your name and email address in the form below and click the GET IT NOW button. I'll send the printable file straight to your inbox.
Terms and Conditions:
By downloading this free printable you are signing up for my e-newsletter and you'll be notified when I release new free printable files.
This printable is for personal use or classroom use only.
This file can be used in part or in whole for your personal projects.
Digital reselling, sharing, and redistributing of the files is NOT allowed. If you would like to share, please direct friends to the original blog post where you found this.