As many of you know, my background is in the new home construction side of design. I worked with home builders to design their show homes and model homes for people to walk through before purchasing or to look through while choosing options on their own homes. A lot of aspects of a home you don't really think about or notice until you have to choose them for your home. These details often include baseboard and casings, railings, water heaters, garage door openers, window styles, and door profiles. So I decided to share with you some of the common options as well as show pictures of these options so you can have a large reference to look at when you are building or renovating your home. Welcome to The Home Building Bible.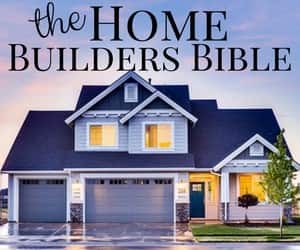 Construction
Everything to decide up to the drywall stage
Water Softeners –
Exterior Doors –
Finishing –
Everything after drywall
Interior Doors
Trimwork – baseboards, casings, headers, railings.
Shower Glass –
Flooring –
Decorating