This information is frequently updated, and is current as of April 16, 2019. If you have an update that needs to be included, please email me at [email protected]
Where To Buy Furniture Online Canada
You know you are Canadian when you have to research shipping and warehouse locations, often asking "do you ship to Canada?" The worst feeling in the world is when your $15 purchase brings a $20 shipping and duties fee. Or even worse, a great deal on a rug arrives with duties and customs fees over $100. Ouch! After researching and shopping for what feels like a lifetime, I have compiled a list of the best places to shop online for your home in Canada. Hopefully by sharing these resources I can save you time and money while shopping for your own home decor.
The Online Shopping Guide for Home Decor Canada
I am calling my list the Online Shopping Guide for Home Decor Canada and will list stores by their price range with budget-friendly ($) to investment pieces ($$$).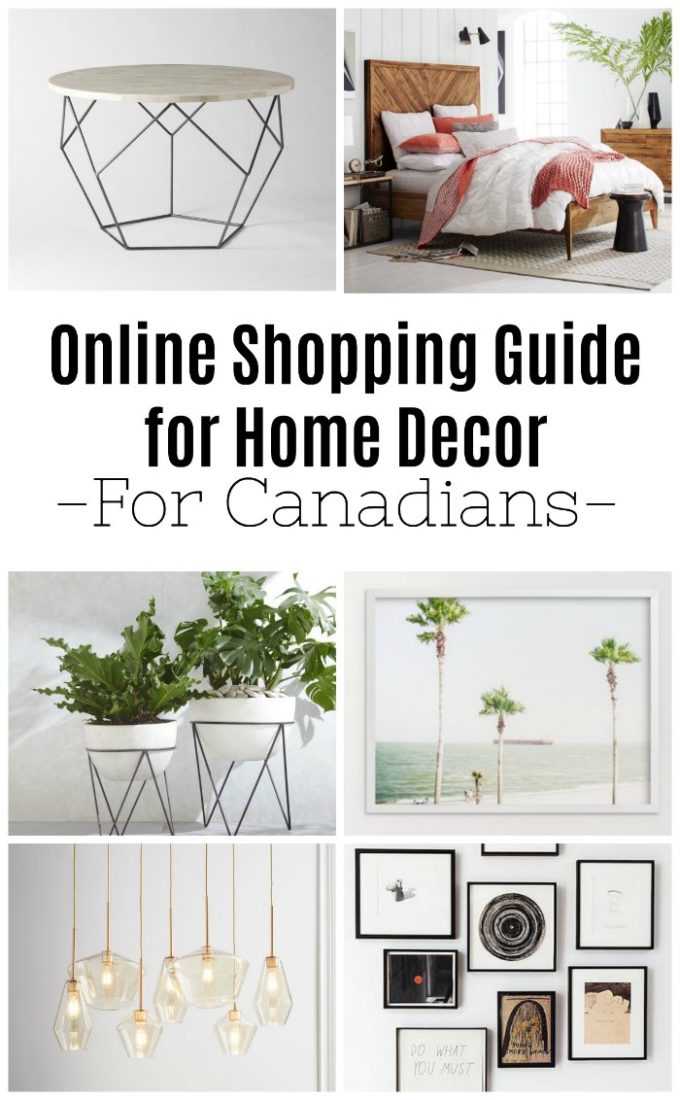 The Ultimate List of Canadian Home Design Sources (by category):
$ Budget Furniture Stores
Ikea Canada – a service called Click & Collect allows you to order online and schedule a time to pick up. A $5 service fee is applied for each order. There is no limit to the size of the order, so the $5 covers whether it be a single item or an entire apartment of furniture.

Jysk – Free shipping on orders over $75

Structube – Delivery and pickup options are available, depending on the item you are ordering. Check their site or speak with an employee for more details.
cost

Costco – The furniture selection at costco seems to range depending on the season. However, as most Costco shoppers will know, there is usually free delivery on their site and the return policy is amazing.

Wayfair – FREE SHIPPING OVER $75. INCLUDING ALL DUTIES.
EQ3
Simons – Free shipping on orders over $100.
CB2
Canadian Tire
Bouclair – You can order online for free pick-up at your local store
Etsy – An amazing resource for one of a kind pieces, vintage items, and specialty items. You can search from shops in Canada only which helps with shipping or finding a local shop to pick up.
Amazon.ca
H&M Home – Shipping – $8
Leons
Home Sense
Chapters / Indigo
Urban Outfitters
$$
Urban Barn
Pier 1
The Brick
Leons
Minted
Best Buy Canada

$$$
Article
West Elm
Crate and Barrel
Pottery Barn
Hudsons Bay
Anthropologie – Shipping to Canada has a flat rate of $9.95
Hauser – Patio furniture
Zone Maison
The Online Shopping Guide for Home Decor Canada will be updated often. If you have a suggestion or own a shop you would like to see featured please email me at [email protected]