Mothers Day is such a fun day as a mom. Getting sweet hand written cards from your kids is the best thing ever. Shopping for your own mother is another thing altogether. The woman gave you life and survived your childhood and teen years. Whether you want unique mothers day gift ideas or a sentimental gift for for mom, this gift guide will have you covered!
Mothers Day Gift Guide
Funny cards for mom, kids name necklaces, planters, there are fun things to find for every mom figure in your life.
Handmade Mothers Day Gifts
You can't help but want to sing out loud like Freddie Mercury after seeing this Bohemian Rhapsody inspired mothers day card.
Subtle yet personal - these beautiful name bar necklaces are the perfect gift for the mother or grandmother in your life.
This pouch could be a makeup bag or pencil case, and who can ever have enough pouches? If you have a sloth lover in your family they will love the spirit animal sloth bag!
Photo Credit: www.etsy.com
This cross body leather bag is the perfect go to bag for all the things you need to complete your day. For the stylish mom on the go.
Photo Credit: www.etsy.com
Is your mom an inner plant lady? She will fall in love with this modern geometric concrete planter.
Photo Credit: www.etsy.com
Whether you love vintage items, campers, or ceramics this cute vintage camper ceramic vase will be a big hit. A modern plant like aloe vera or succulents would make this the perfect gift for mom.
Photo Credit: www.etsy.com
Whether holding business cards, gift cards, or frequent shopper cards, any mom will look stylish with these cute leather card holders. I love the black and white fur!
Photo Credit: www.etsy.com
Hand made soap is such a big thing right now. In order to avoid the harsh chemicals you may be sensitive to, or to just hand pick the features you want it to have, hand made soap is great smelling, pretty, and so good for you.
Photo Credit: www.etsy.com
Simple and classic. These hammered stacking rings are a great gift for mothers day or any time.
Do you love Etsy as much as I do? Check out more etsy gift ideas here!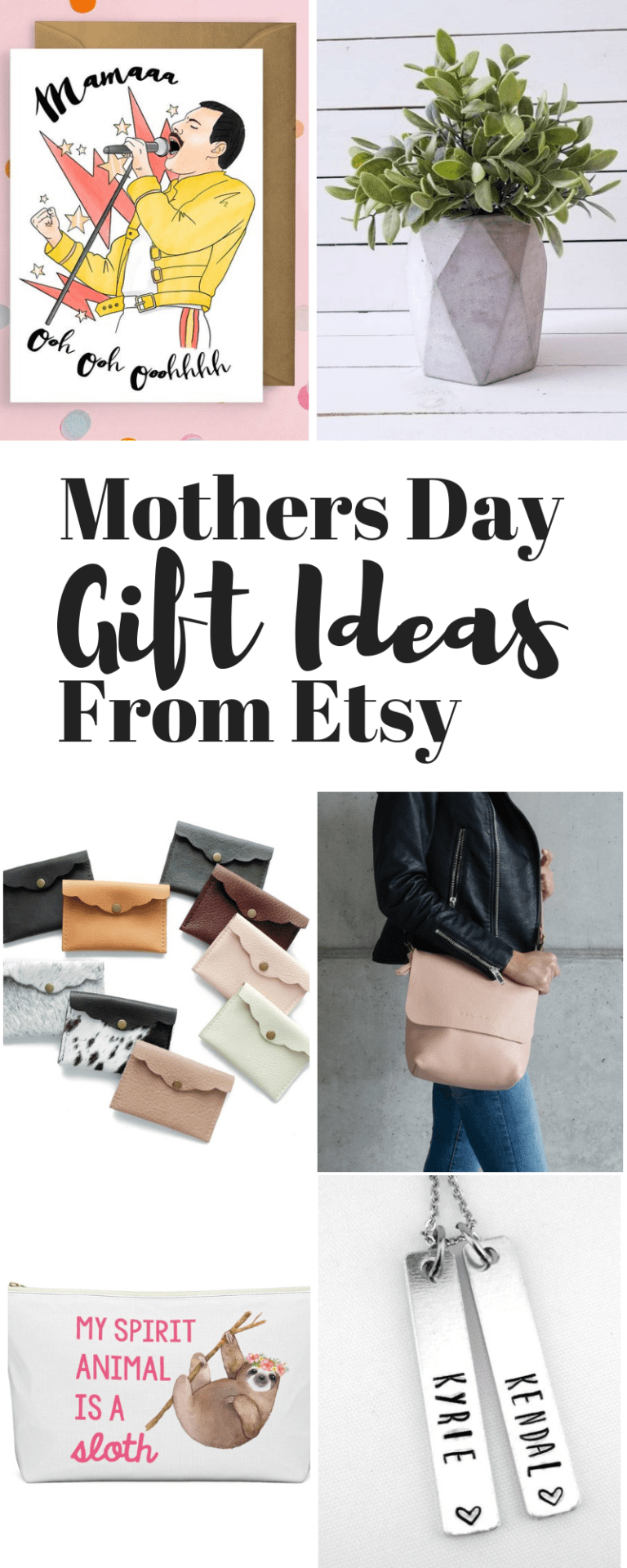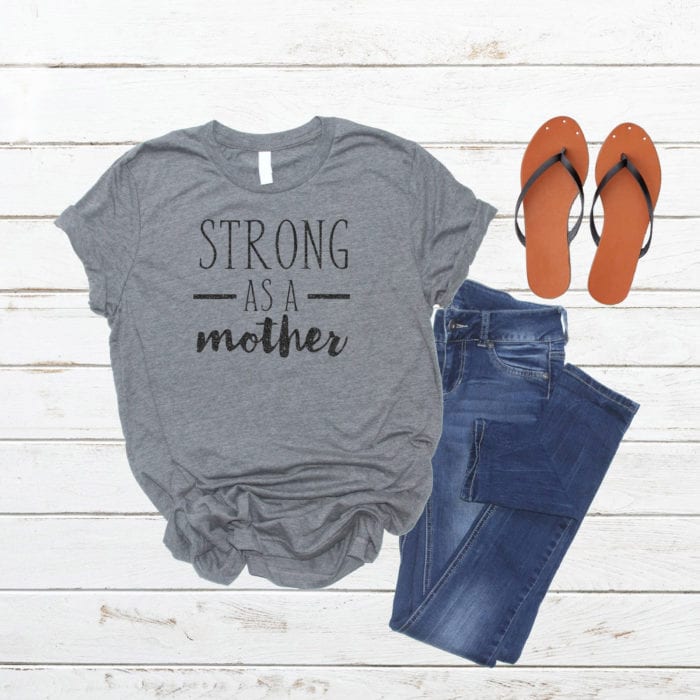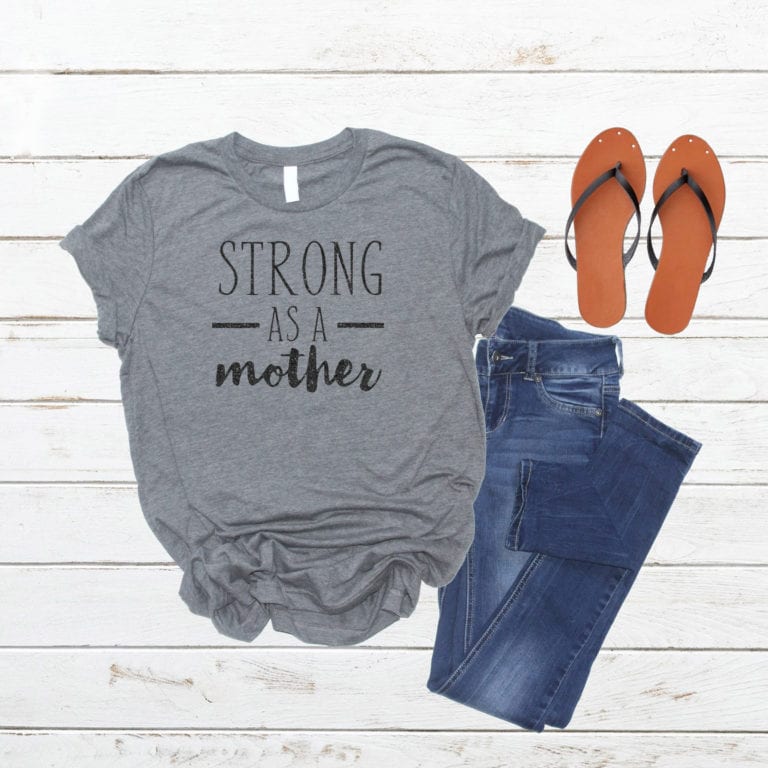 Looking for DIY mothers day gift idea? Get the (free) Strong As A Mother svg file to make a short or tote bag.