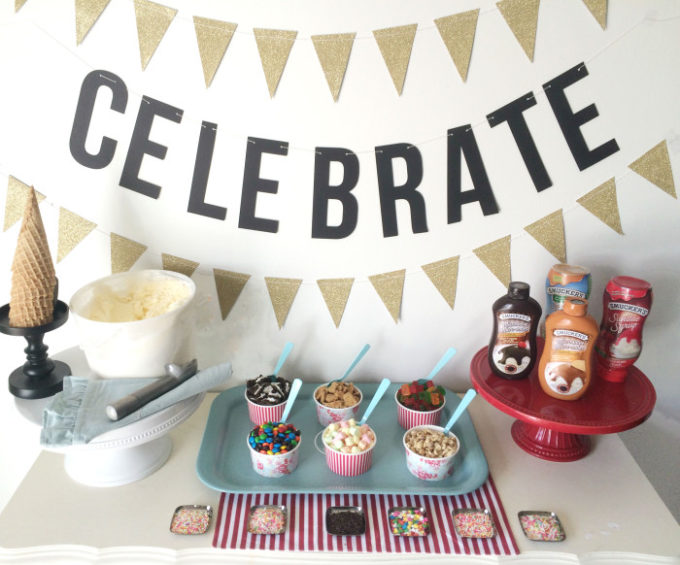 Having family that lives in town means we get to celebrate all our milestone and every day events together. We had a small family get together and decided that the best summer party must include ice cream. Well, our plans never got beyond the ice cream since the kids were involved with the planning. We stopped at walmart to get the supplies. Their excitement is so contagious!
We set up an ice cream sundae bar so everyone could make whatever treats they liked best. I decided to make it simple by just getting vanilla ice cream, but adding many choices in toppings. The boys loved being able to choose their own toppings (or being bossy, whichever you prefer) but they all had different sauces and candies as their favorites.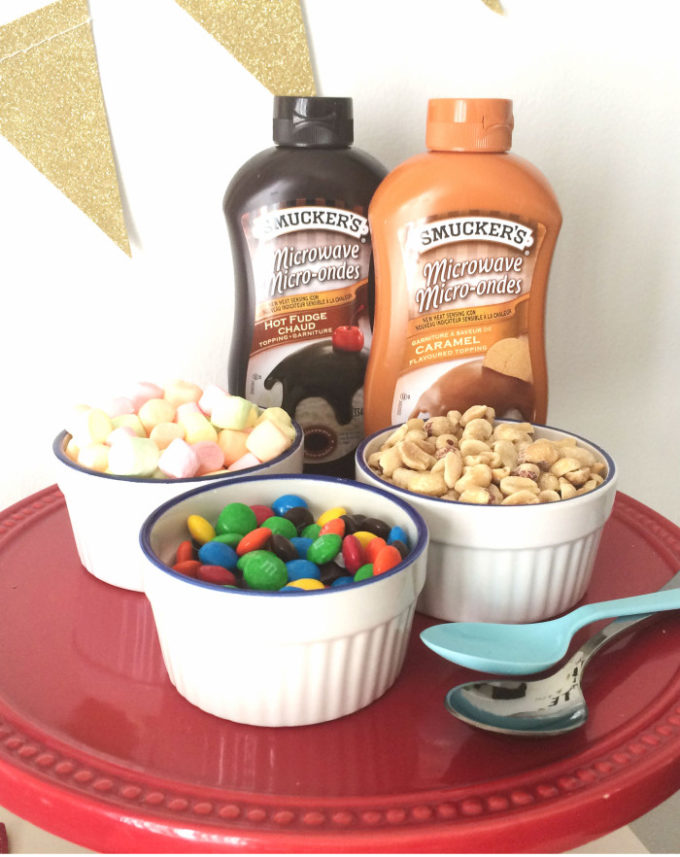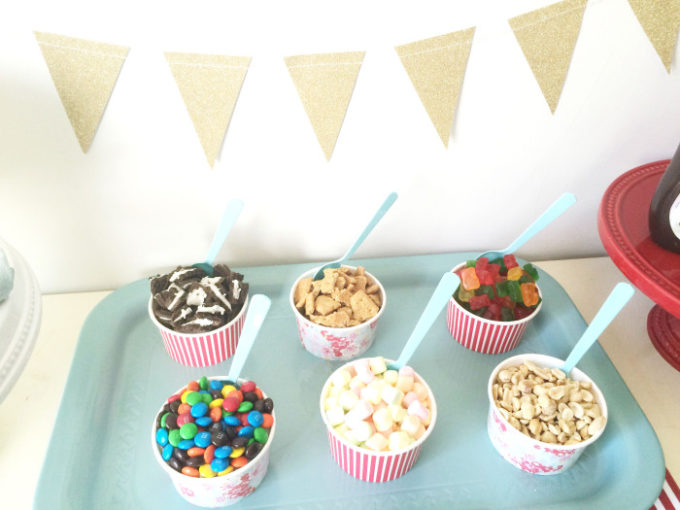 Some of our favorite toppings included gummy bears, peanuts, cookies, and sprinkles! Most of the kids wanted the chocolate sauce except Boston who insisted on strawberry. Mine was the hot fudge. I would like to do this again with some more unique ice cream flavors and mix-ins, but save it for the adults only. Honestly the best thing about this party was how simple it was. Ice cream, toppings, and family is all that was needed to make this day a success. Even the rainy weather couldn't ruin our fun.
Make Your Own Party Decorations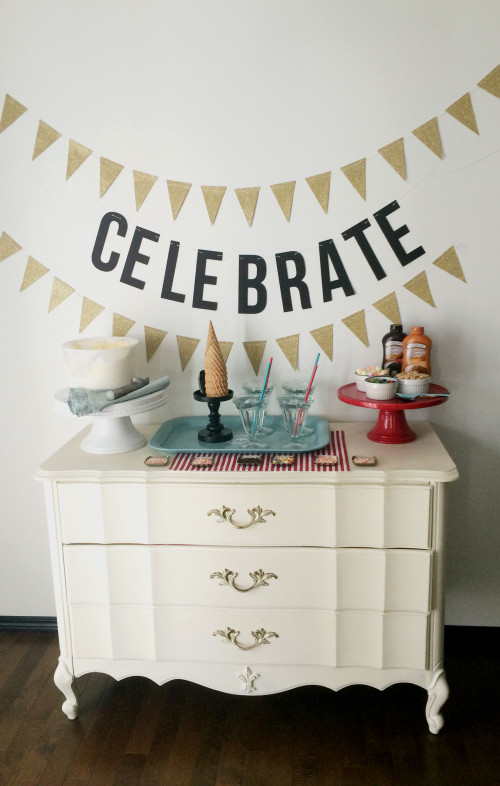 Do you love the party banners? Its easy to make your own – the "Celebrate" banner is a "make it now" project in Cricut Design Space! The gold pennant banners could me made with a Cricut as well.
Looking for more project ideas? Get inspired with these Cricut Projects!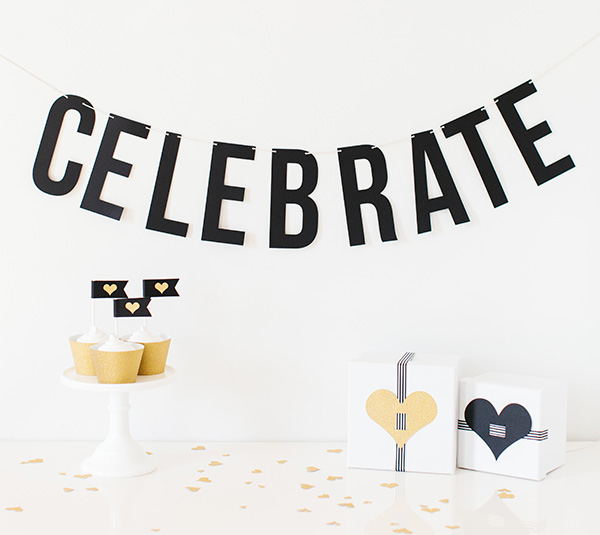 Don't have a Cricut machine? Buy them from Minted now!