I mentioned earlier how I feel like a princess about my need for a water softener. Soft water allows me to feel luxurious, and without it I feel like I am roughing it in life. However, for those who don't have a water softener machine, you might not realize all pros and cons of having one. So, I will tell you the real deal about owning one.
Here are my advantages and disadvantages of having a water softener:
Advantages of Soft Water
Soft Skin. Not only do you feel great, you also use less hand lotion. Bonus!
Use less laundry detergent. You actually need to use less because you will get lots of suds and it will take forever to get the load rinsed. If you use detergent pods you might not notice a difference because they are pre portioned (although they are so much cleaner and easier to use).
You can clean less often. Your bath tub doesn't get that ring around it. Yes you still have to clean it but it will stay cleaner for a longer amount of time. Another bonus is that your toilet will stay cleaner longer too. You will not get the hard water ring around the water line.
You will use less shampoo and conditioner. The soft water makes your shampoo more sudsy, so you will use less in each wash.
You use less dish soap. Again, more suds and bubbles. I love having lots of bubbles when I wash dishes. I am amazed at how much dish soap I use when I'm at a place with hard water.
Clear dishes. When you have glasses in the dishwasher they come out spot free.
Your water heater will last longer. Because there is not the hard water buildup in the tank it lasts longer.
I wanted to show you how much more sudsy the water was, so I used two sink bowls that are the identical size. I filled one with cold (hard) water and another with hot (soft) water. I used the same amount of water, and same amount of dish soap in each one. Here is what happened.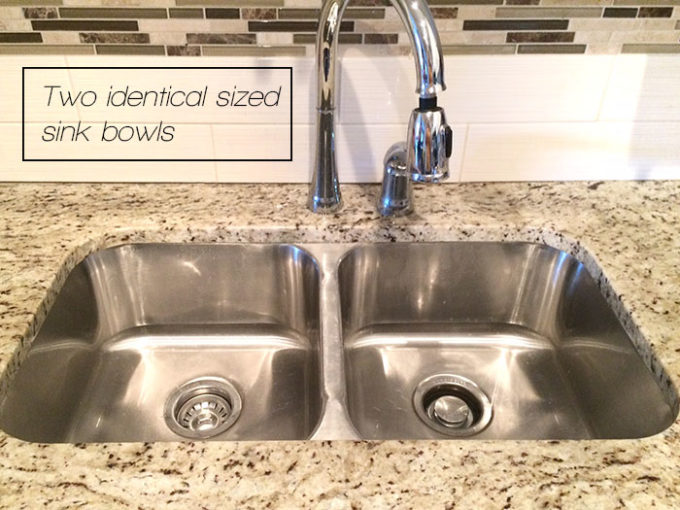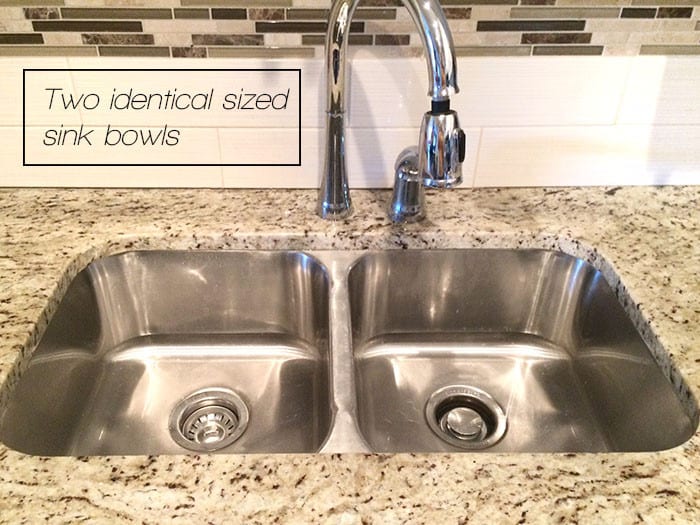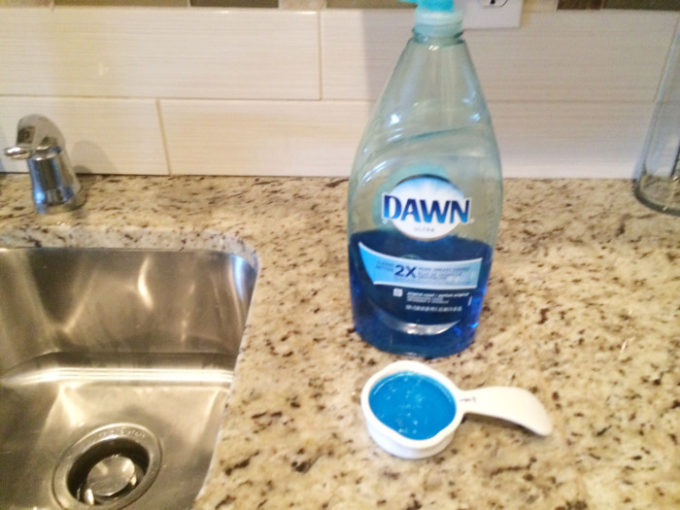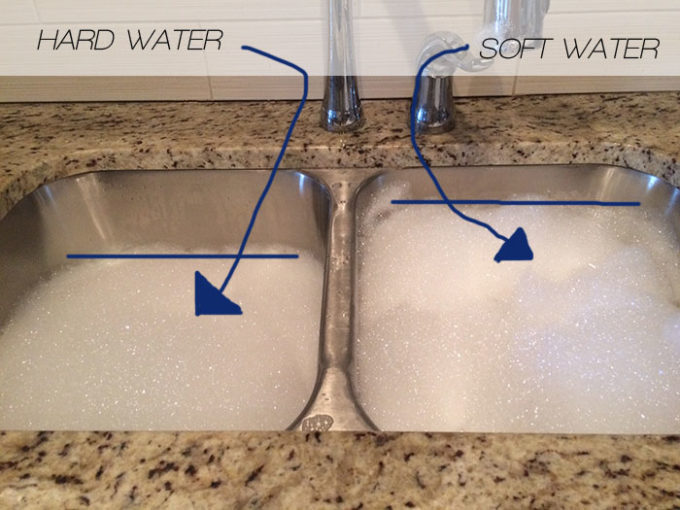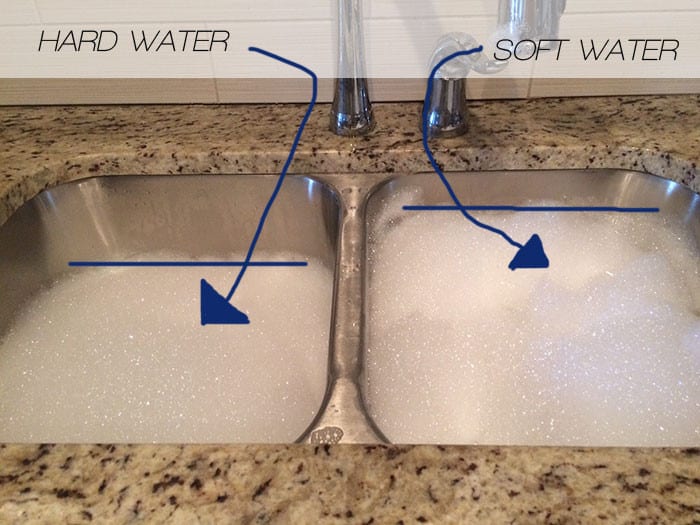 Crazy, right? So you can clearly see the soft water has way more suds, so you could use less amounts of soap that you typically use without soft water.
Disadvantages of Soft Water
The taste. Most people do not like the taste of soft water. That has been fixed by having the soft water only in the hot water. That problem almost doesn't matter with "water in the door" fridges which are are already filtered. I am thinking if you didn't bypass the cold water your water could be even softer. (I do live in a place with extremely hard water).
Slimy feeling. Some people have mentioned that they don't want a softener because it leaves them feeling slimy. I have personally never felt slimy. The softener is adjusted to your water hardness level when it is installed. So it is perfect.
Refilling the tank with salt. Ok this is the biggest pain. The salt bags are pretty heavy. Your softener is usually in the basement and when you dump the salt the dust flies everywhere. I like to think I am weight lifting and getting exercise when I am carrying those bags. Another issue with the salt is you have to find it in the store. Lift the bags up, put them in your cart, and then lift them in your car haul them in the house down the stairs. It's work. Then repeat. But think of it as more reps!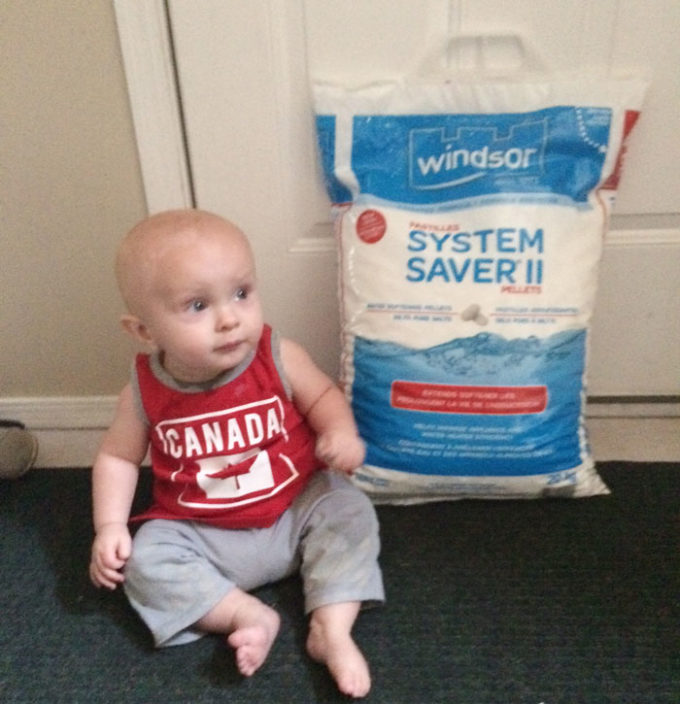 Overall, I think the pain of the refilling the salt tank is worth it for the soft water. As for the softener salt, I get the Windsor Salt at Superstore (Loblaws) here in Calgary.
This post was sponsored by Windsor Salt, but all opinions and experiements are mine. Thanks for supporting them!