Water Softener – The House Upgrade You Didn't Know You Needed
Confession: I may be a princess about my soft water.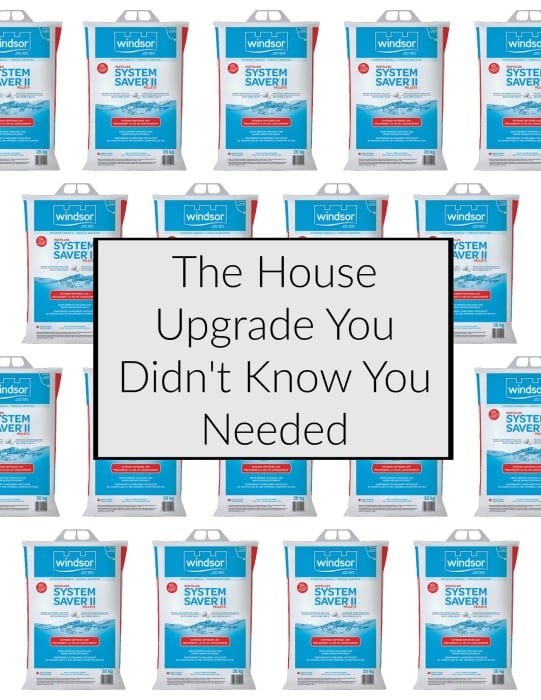 I couldn't live without my water softener…OK, maybe I could live but I would be grumpy and my skin would be very dry and I would be using way too much shampoo and detergent and forever cleaning that ring around the tub…
Growing up I always had a water softener in the house. Of course, when I went to college I didn't have one. It was there I noticed that I had to use more conditioner to get my hair soft and untangled. I also noticed that my hands were always needing lotion. But the biggest difference I noticed and couldn't believe was the ring around the tub. At first I just thought my roommates had really dirty feet. Eventually I realized that it was the hard water leaving the rings on the rub and it is really hard to scrub off.
When I was newly married, I didn't have soft water either. By this time, I was kind of used to hard water and soft water was a distant memory. I had other more important purchases to make like a house and furnishings. But our second home already had a water softener. The memories came back of how nice it is to have soft water. Ever since then I have had a softener in every house I owned. I have only ever had to repair or replace one, so it is a fairly low maintenance item.
They say it is the small things that make a house your home, and I can honestly say having soft water can make me feel like a princess in my home. Your soft skin, clothes, and hair will make you feel amazing, while you won't have to clean as much without the hard water spots on your faucets. Its the small things!
I also use Windsor Salt for water softener, which I pick up at Superstore here in Calgary. Windsor Salt just had a brand refresh, so be sure to check out their new packaging!