A Basic Front Door
Its been a long time coming for this front entry door. If you have been reading here recently you know that our front door was just fine – it did its purpose but didn't feel special. In fact, it's the same door you will find on any apartment, motel, or builders basic house you see. If you missed it, catch up on all the thoughts on replacing front doors and what to look for in this post.
If you were to come to our house before, you would never recall what the door looked like. Friends might comment on a seasonal wreath that was hanging, but never the door itself. Behold, the basic beauty it was before.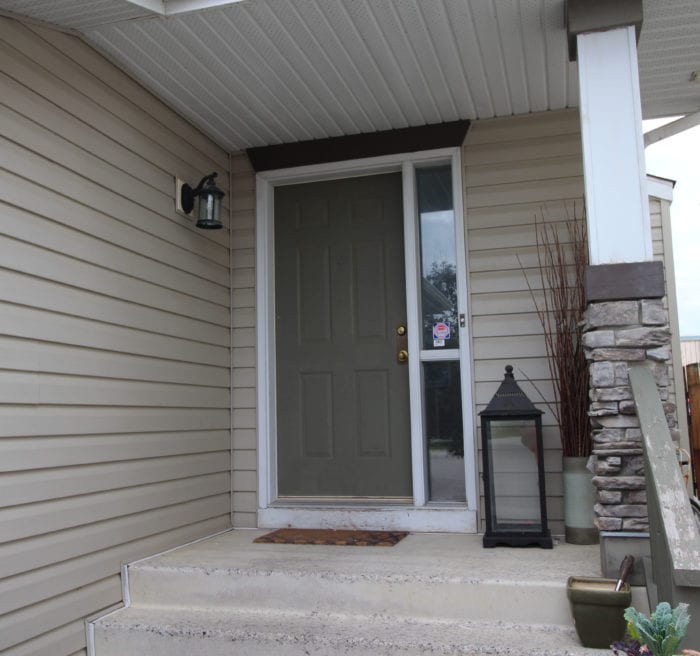 The porch has been decorated in various ways (Simple DIY Wreath). If you were to come over today you would see this beautiful Belleville Craftsman style door from Masonite.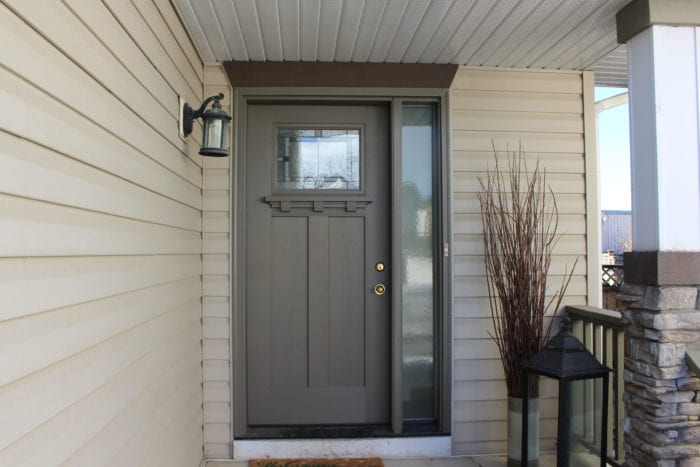 The Beautiful Front Door
On the inside of the house, the entry has seen quite a few remarkable changes since we moved in. Let me take you for a little journey through time in our home. When we first moved in we used what we had and made it feel cozy. Our very first project was adding board and batten paneling to the entire entry. Even today this is what most visitors comment on when they visit. I don't have any pictures but eventually we painted all the interior walls to a lighter and brighter color. The dark color was Pratt & Lambert Maya and the new is Benjamin Moore Moonshine.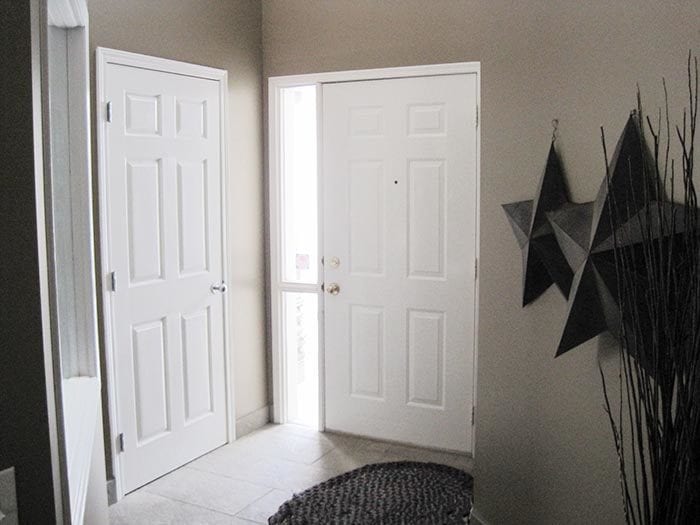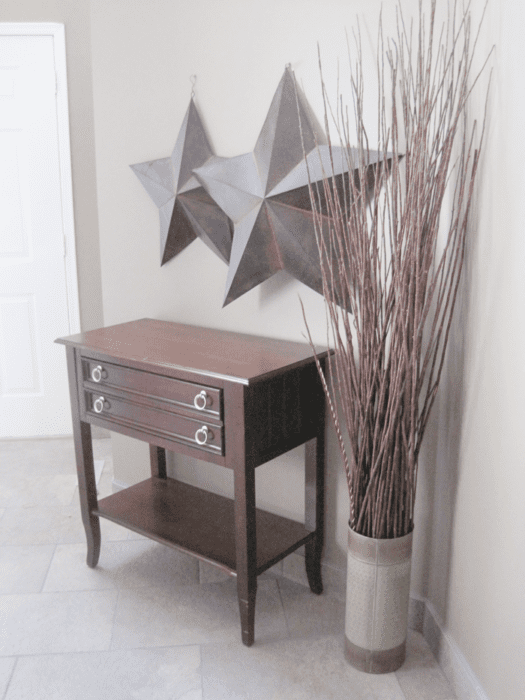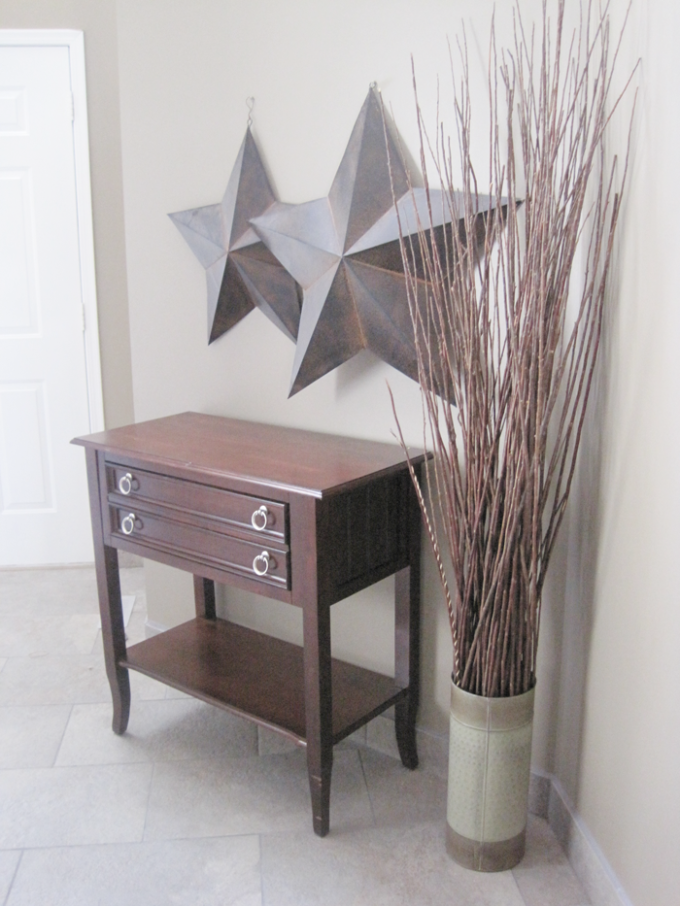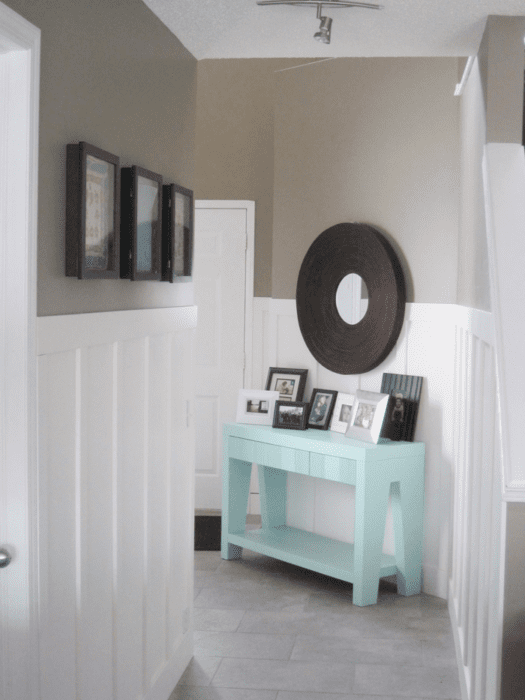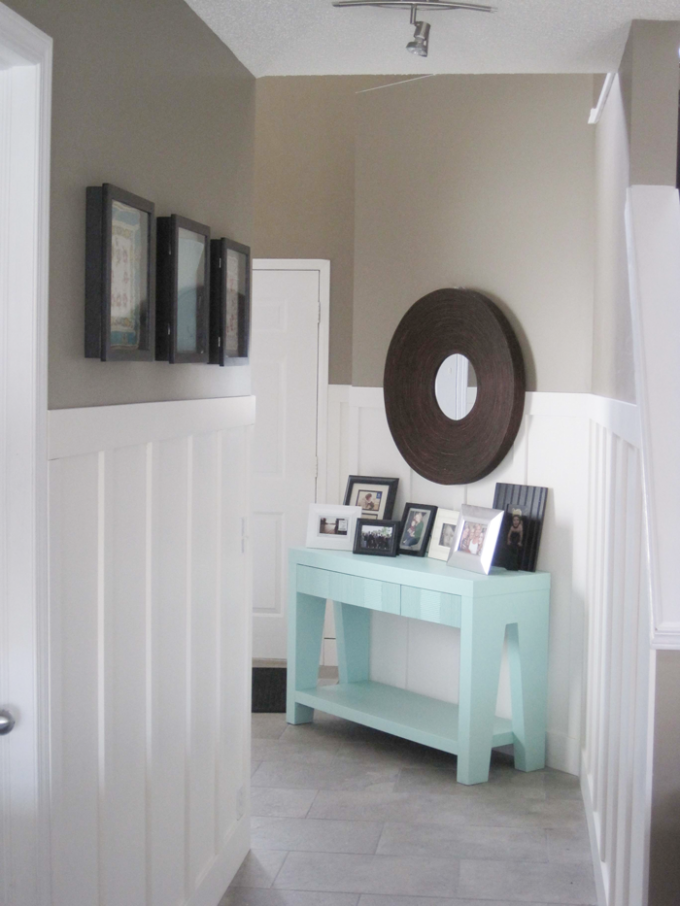 The delivery day for our new entry door soon arrived. I was surprised to learn that the doors ship standing upright to protect the glass.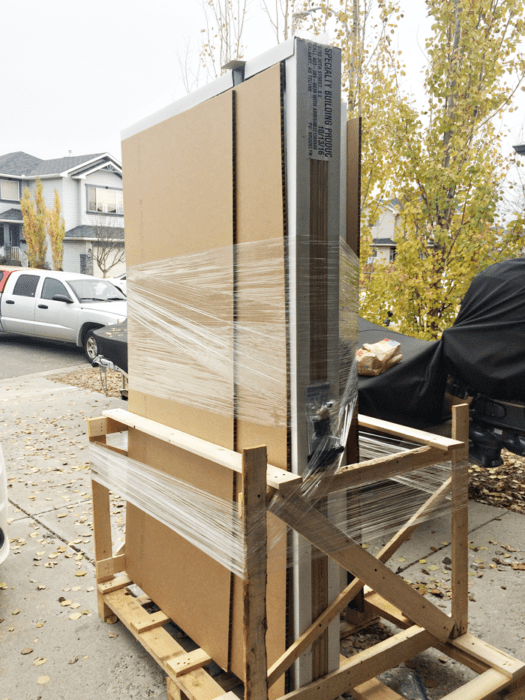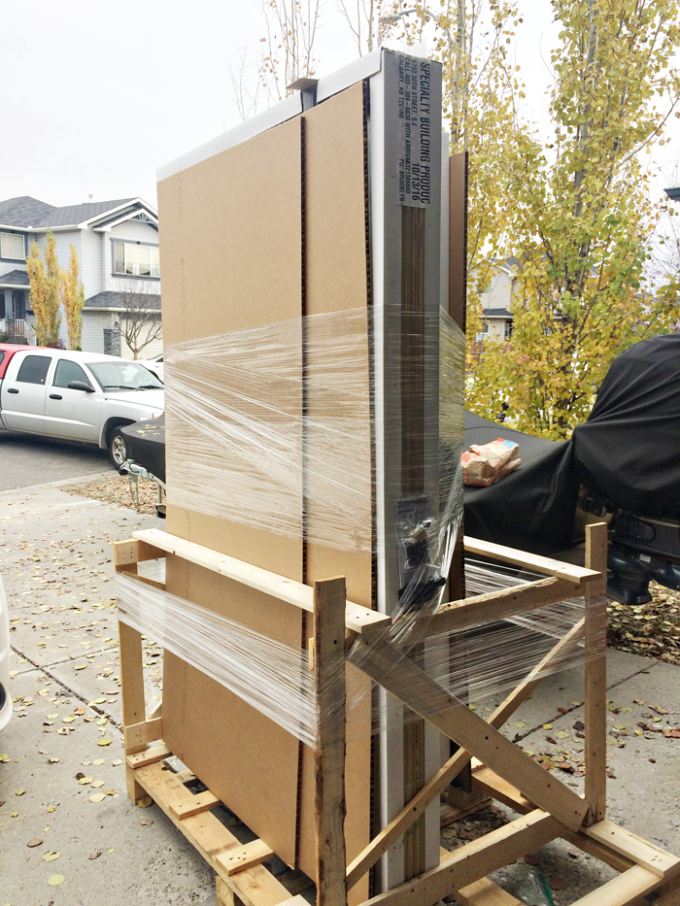 We unpacked the doors in the driveway and inspected them for any dents / dings / chipped glass. I was happy to have Lisa from Masonite there to help as she knew so much more about what to look for then I did.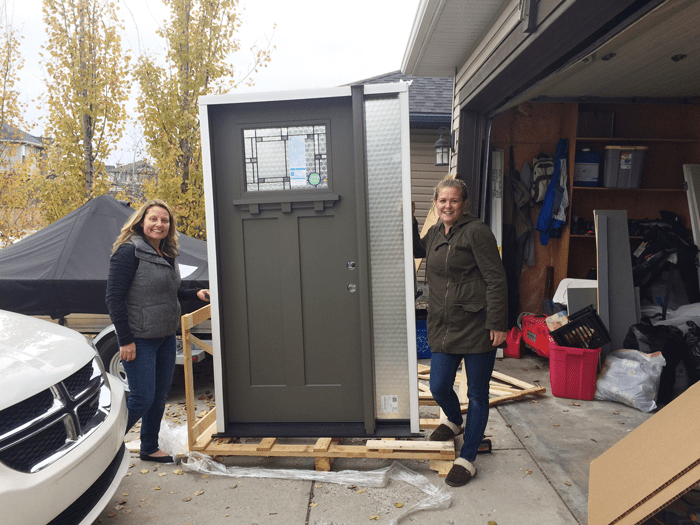 Front Door Installation
This is something I am happy to say I didn't do myself. When this project began I will admit I thought we could just unhinge the door and replace it with a new door. After seeing how large of a project this was going to be, I am glad we hired a contractor to install the doors.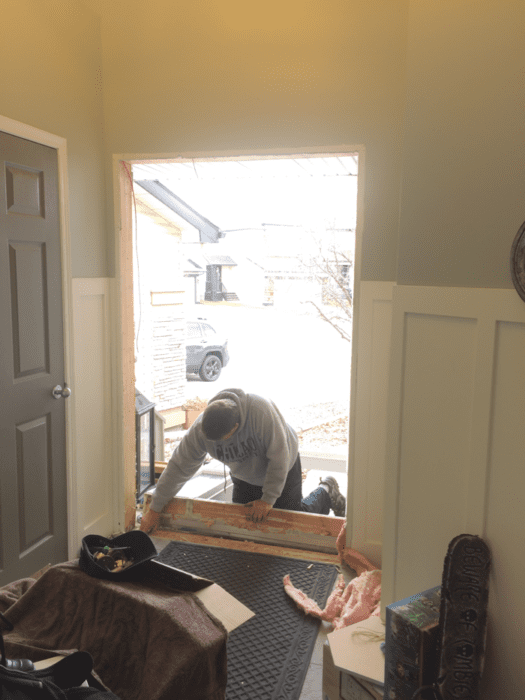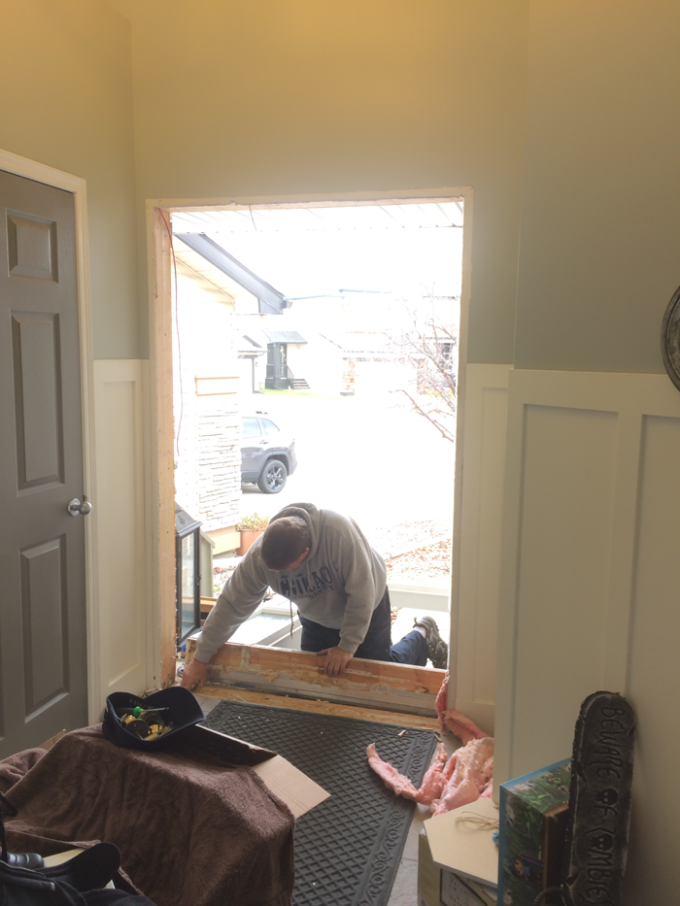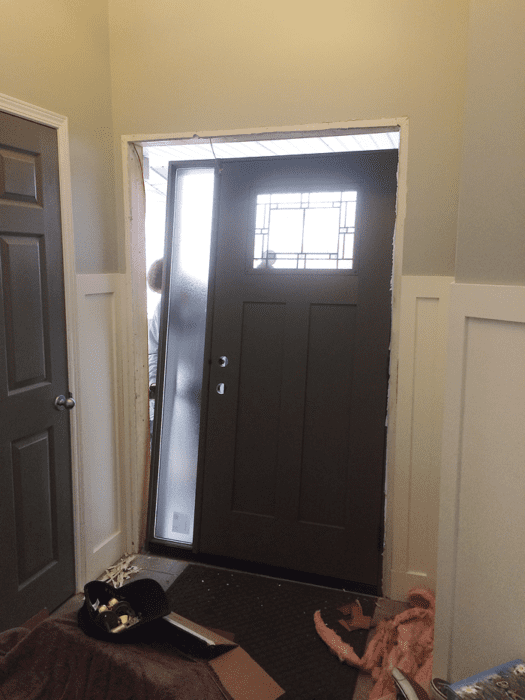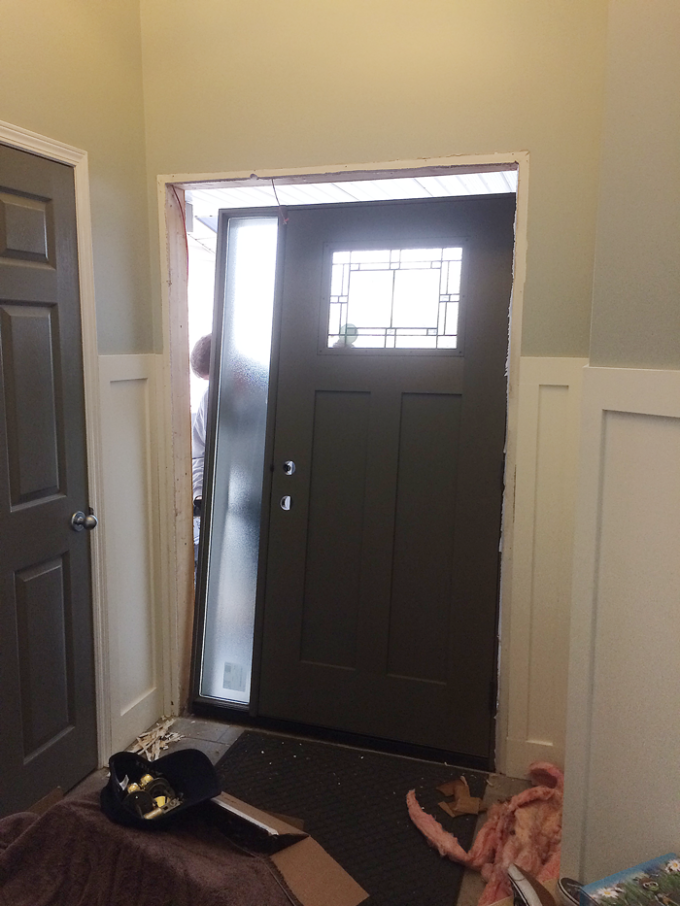 Entry Door Before and After: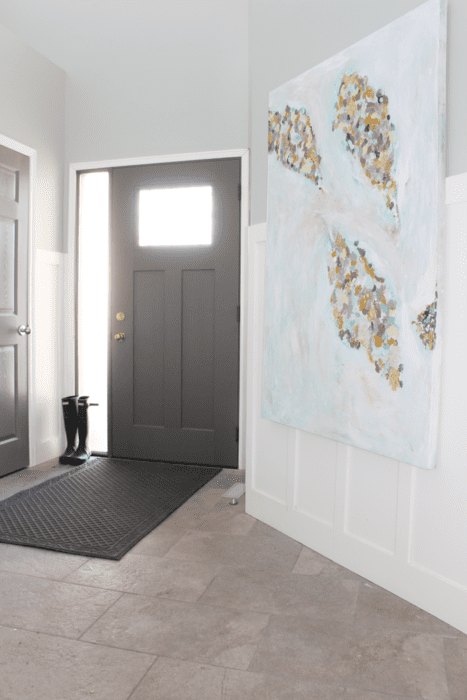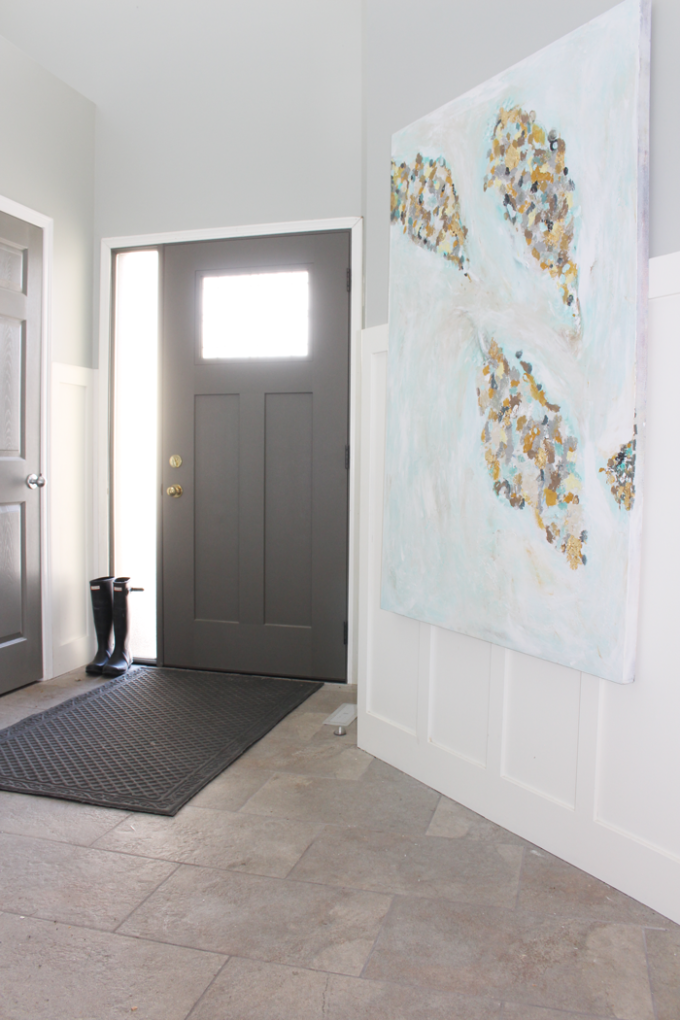 Here is the interior view of the door, both with the old and new door. The sidelight is frosted, which allows a lot of the light to still come in while still getting a bit of privacy from solicitors at the door. The glass at the top of the door is so beautiful to look at, and the light it brings in makes me so happy. Light makes all the difference in my mood, especially in the winter.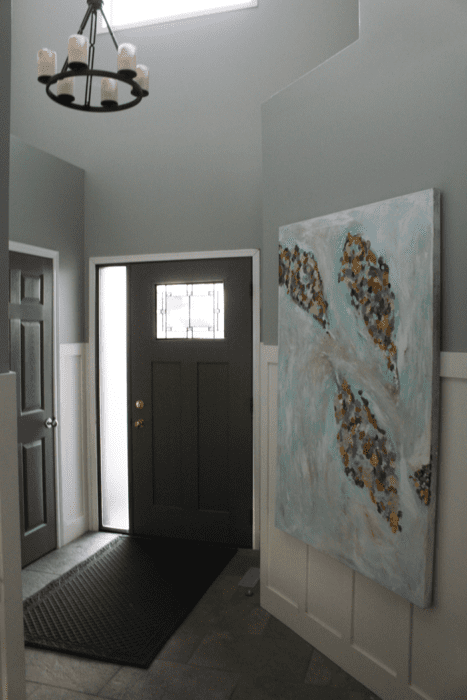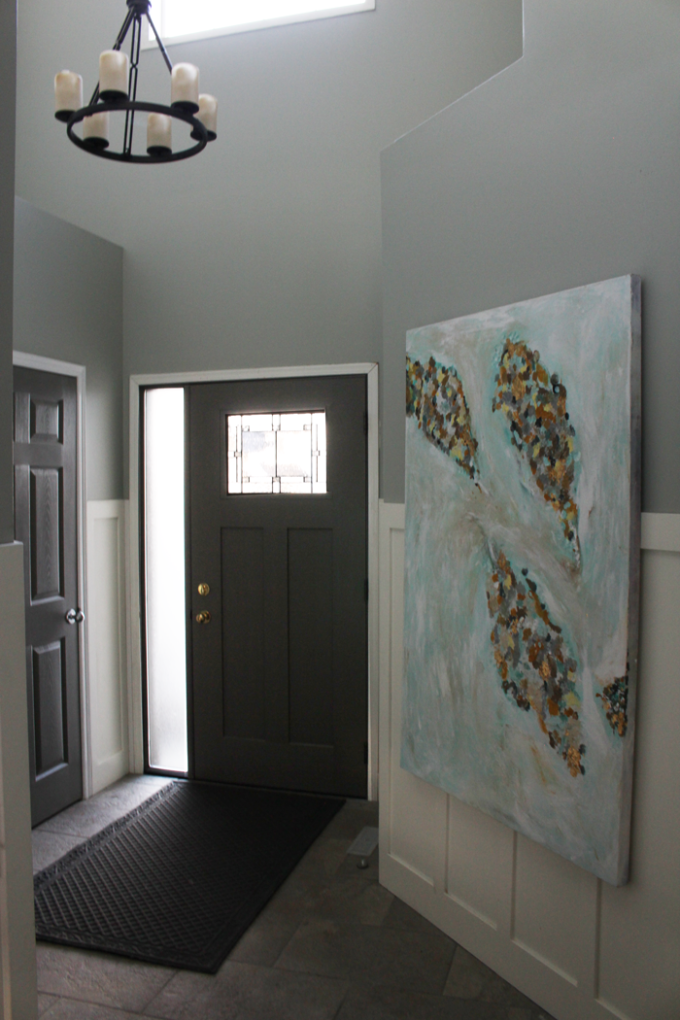 Front Door Colors
One funny thing I am asked often is about the paint color and materials. The door is made of maintenance free fiberglass, (see: the benefits of fiberglass doors), which had been textured to look like wood and the color is Sable from Masonite. I didn't try to match a specific color but figured the darker color would go well with the interior doors of my home being painted a dark grey. In fact, the colors not being an exact match is a good thing – it means you have a range of colors to use in your home because you aren't limited to one specific color. That being said, the colors look very similar (most people think they are the same). Looking at the exterior, the door looks almost the same color as our previous front door – I guess I know what I like when it comes to color! Soon Spring will be here and I can't wait to get some planters and flowers out on the front porch.
Not only does a grand entry door look pretty, it makes the entire house feel grand and elegant. The door feels sturdy and solid, it look so pretty, you almost don't notice the ugly hardware. Ha ha, the next project on my list is door hardware and new trim which has me wondering. Which do you prefer? A keypad on the garage door or on the front door? I would love to know your thoughts.
Are you looking to replace a door?
If you are looking at doors for either interior or exterior check out the Masonite webpage. Image galleries will show you different styles of doors and help you visualize how it will look in your own home. Check out their fun quiz to determine what style of door is right for you.