When adult coloring books started to become a thing, my husband laughed at how simple it was. I think people like it because its relaxing and a great way to decompress. It relieves stress and allows for mistakes! You can't mess up a coloring book! Also, with all the screen time we all have throughout the day, its nice to unplug and focus on one individual thing.
Well, I think crochet is the next big thing for de-stressing. After a girls weekend away where a group of friends all learned (or got a refresher course) in crochet, it has taken over my social media. Everyone is working on something, asking questions about reading patterns, and buying ALL the yarn. Its like a guilty pleasure – headed to Michaels for one skein, walked out with 6!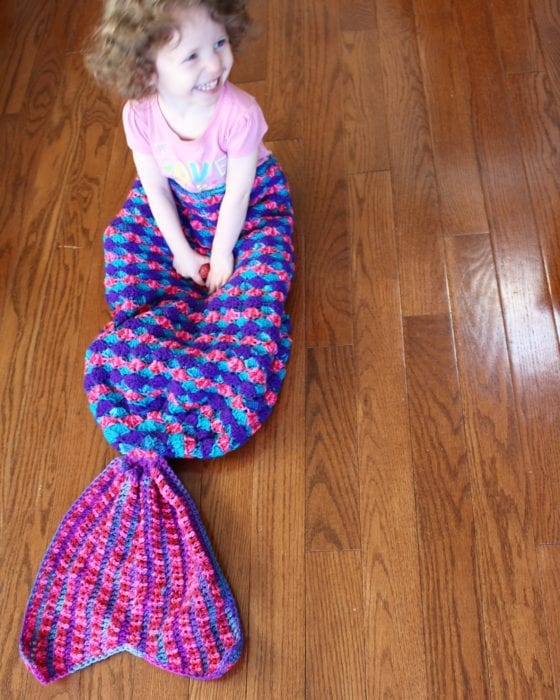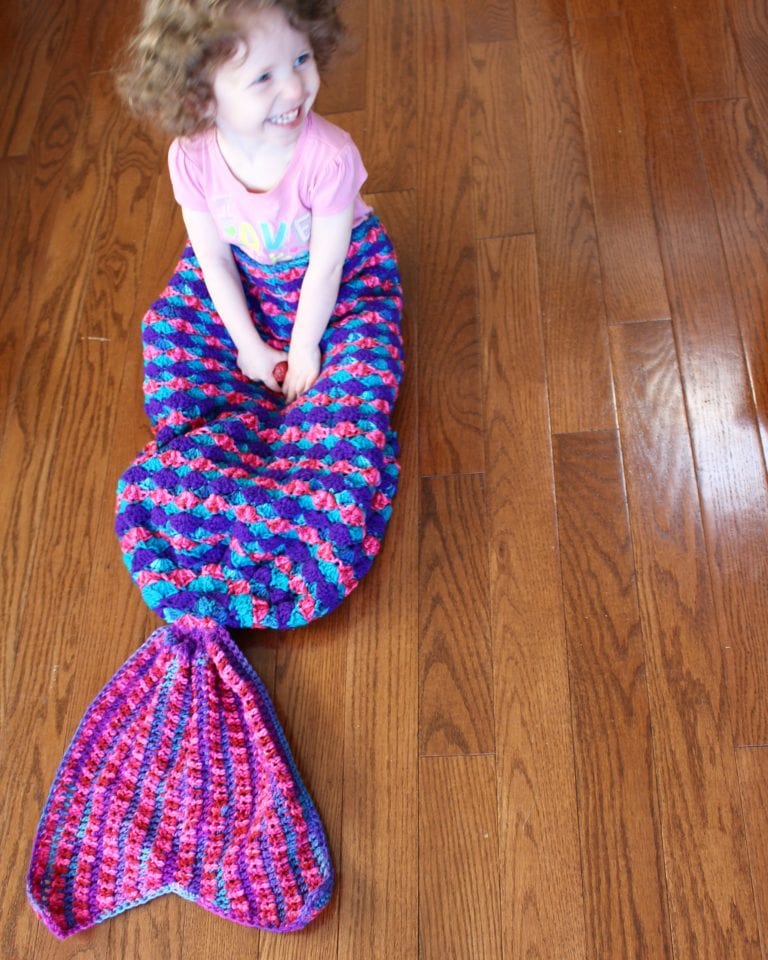 So when my friend Christie started sharing her crochet projects I begged her for pictures to share with you. She made this adorable Crochet Mermaid Tail for her daughter – its like a sleeping bag, afghan and childhood mermaid dreams all rolled into one!
She used this Mermaid Tail Afghan pattern if you would like to make yourself one. Not interested in making your own? Christie is selling them in her Esty Shop too! What an adorable gift idea!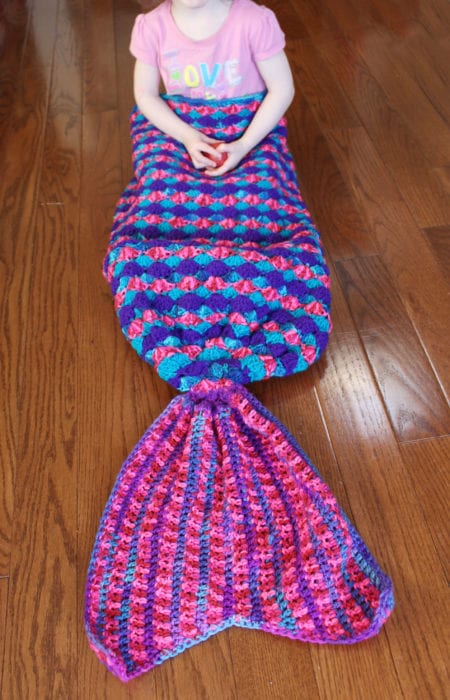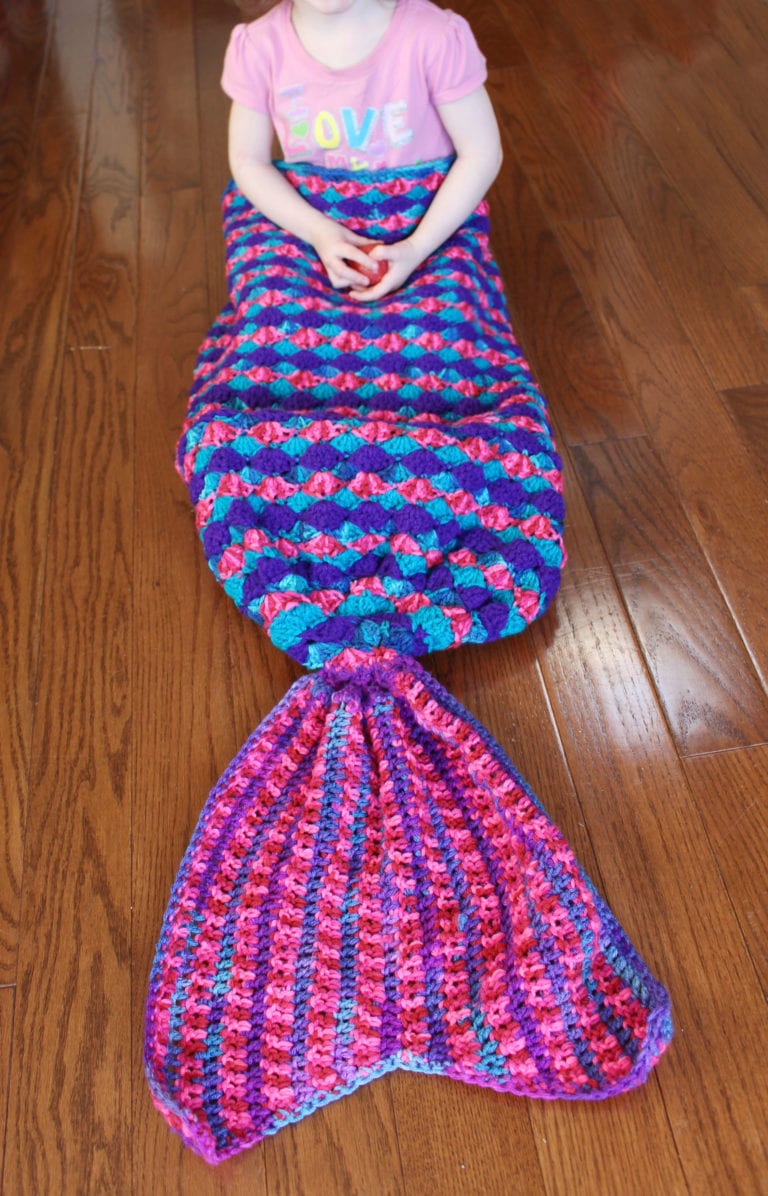 Do you like to crochet? Interested in learning? Check out my friend Merry's post on tools needed to learn to crochet, and check out Mrs. Brits posts for some great free crochet patterns to get your started.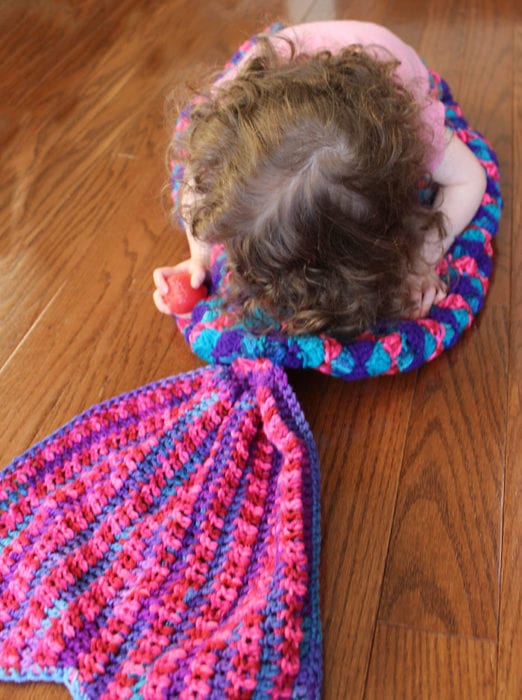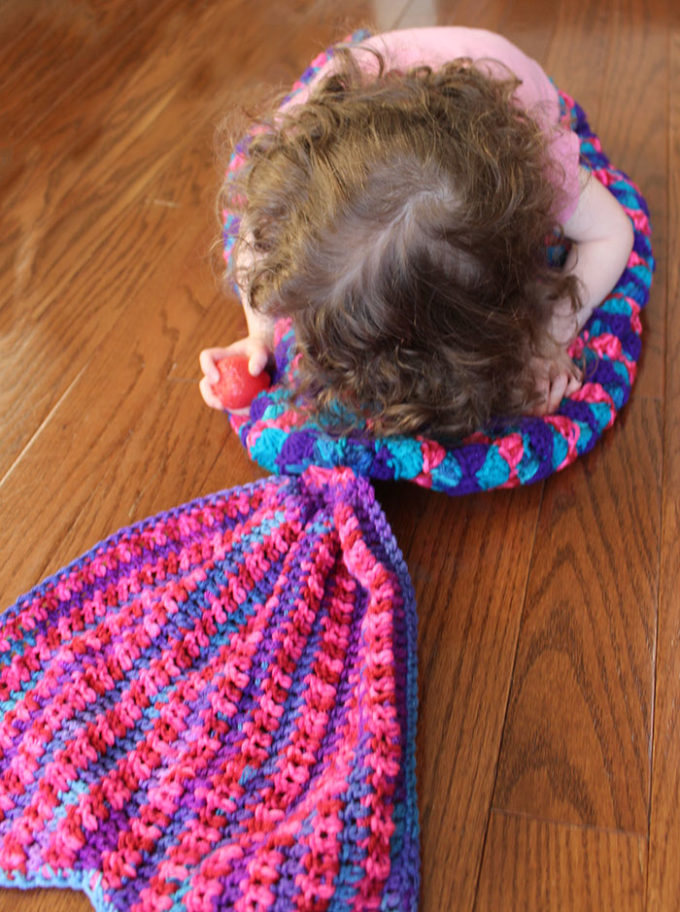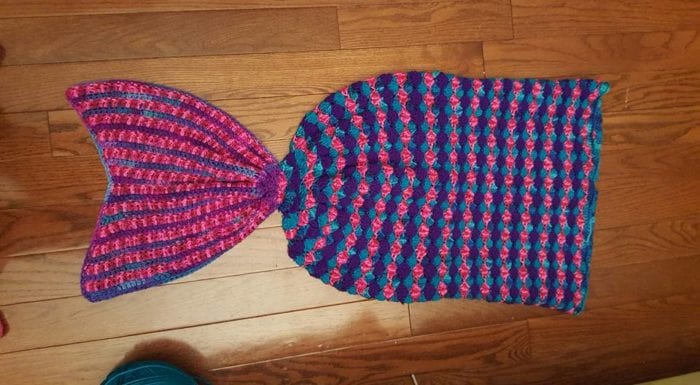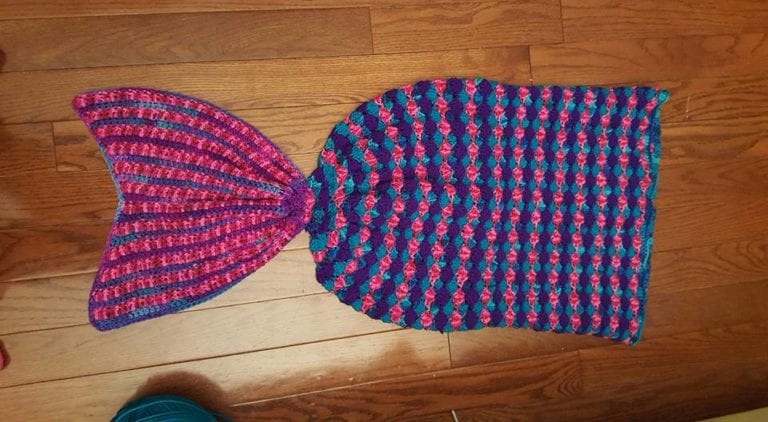 Pin for later: