A few weeks ago I got the chance to escape the family and head on a girls weekend to Radium, British Columbia. It seems like such a small and simple thing to do, but for me it never ends up being that way. I took baby Hayes with me, but had to arrange someone to take my other boys to their school, activities, and after school. I am really lucky to have family in town that will take them (thanks Crystal, Bree and mom).
The first night there we stayed at the Copper Point resort (see my tour) and the next 2 nights were spent at the Big Horn Meadows Resort. The rooms are full with complete kitchens and living rooms as well as 3 separate bedrooms. The facility has an outdoor pool that would be open in the summer, as well as a hot tub that is open year round.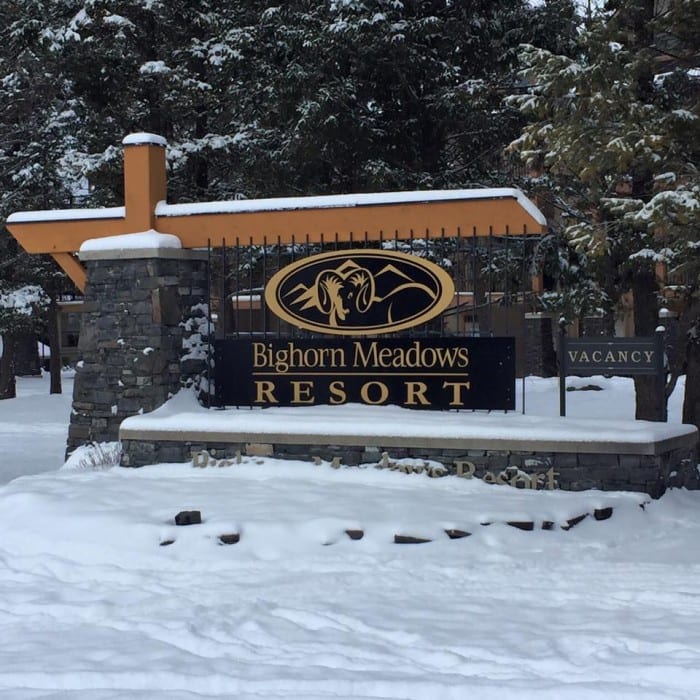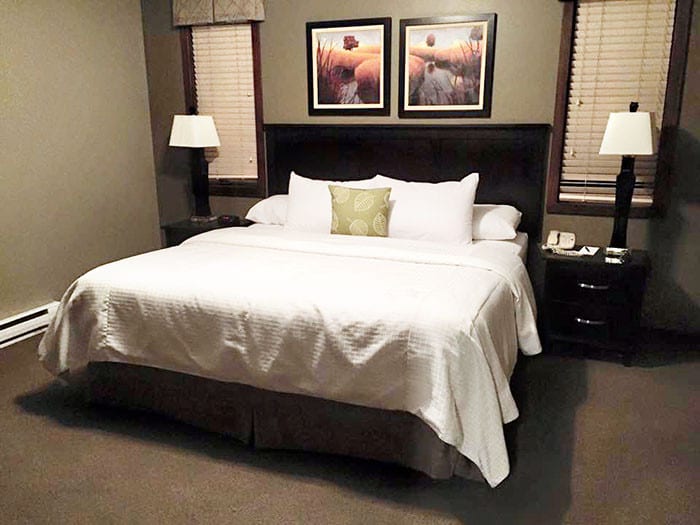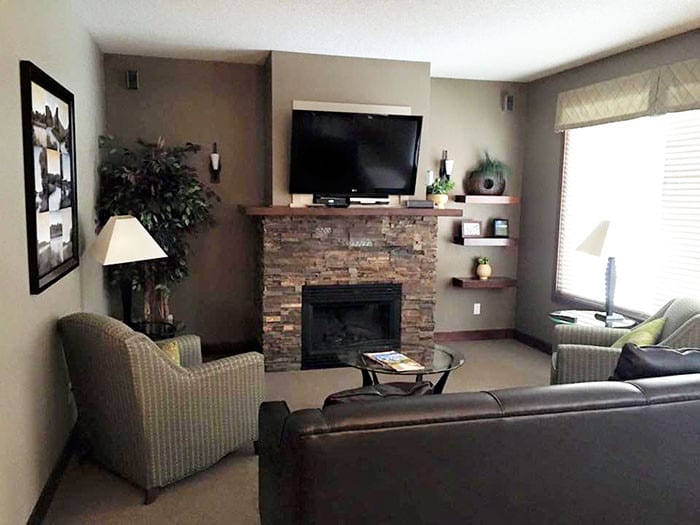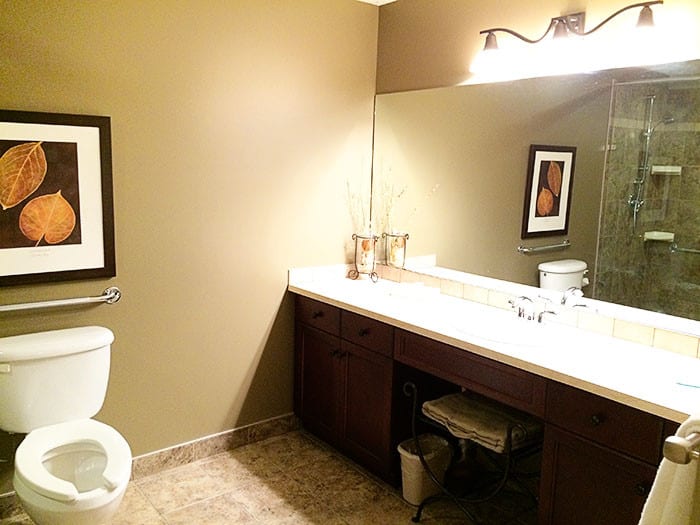 We all enjoyed spending the day in town exploring the thrift stores, boutique shops, and seeing the sights. I loved the tiny ice fishing houses on the frozen lake. So cute! We ended up eating lunch at the Blue Dog Cafe twice because everyone loved it that much! I highly recommend the enchiladas!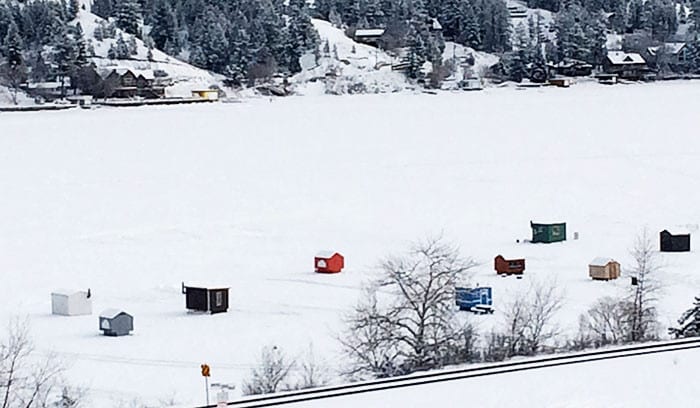 We also went for a dip in the Radium Hot Springs. Thanks for my iphone case for allowing me to take pictures in the water.
The first night we stayed up late eating pizza and playing board games. The second night we had a craft night – Erin offered to teach people to crochet a simple hat. I was on standby as assistant crochet teacher. Some people got the hang of it a bit faster than others. I was grateful for friends who were willing to hold the baby, and once he was asleep I put him to bed in my room (2 floors down) and used my awesome new Snuza baby monitor.
This is the first monitor I have had, and it was such a life saver. Its not something I use every day, but when I need it I am so glad I have it. The Snuza monitor has a video feed as well as audio. The green lights on the left side of the screen show me the range of volume in the room. You can also see the room temperature. It can be plugged in or run on battery power. The range on the camera is spectacular – I can rotate around, zoom in, and see so much of the room. The secret power? I can also speak through the monitor to him. I envision it being useful when he is older and trying to sneak out of his bed. I can use it to calm him, or politely tell him to get his butt back in bed. Hahaha.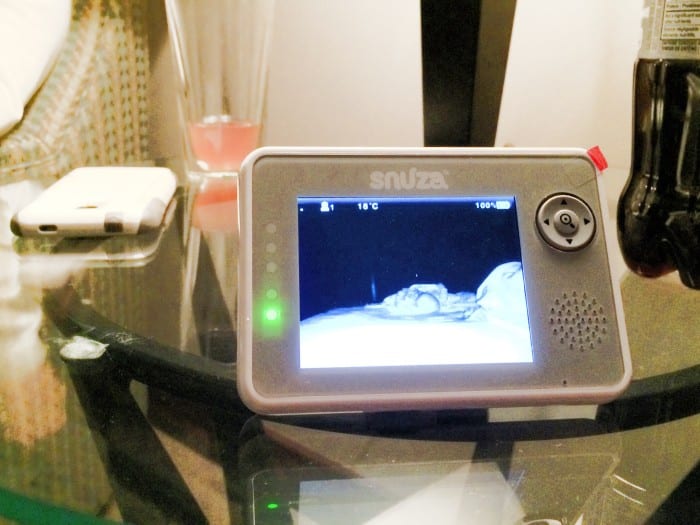 So, between crochet projects, cross stitching, we also managed to do some hair pampering. Braiding, straightening, and deep conditioner treatments (I brought my Hask products with argan oil) we had a relaxing time. Just the calm night I needed to recharge and head back to my family.
Some ladies went out on snow shoes and others went cross country skiing. Hayes and I slept in and watched netflix – making this into the best weekend away ever. I would love to come back with the kids in either the winter or the summer.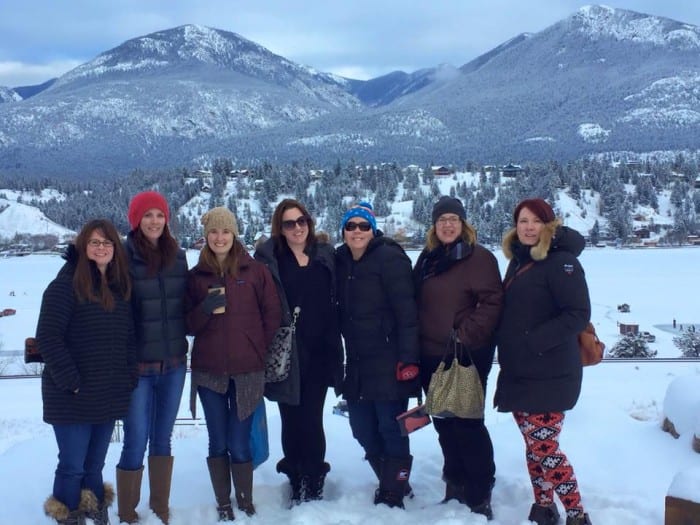 If you are considering a trip to Radium, Bighorn Meadows Resort is offering a 20% discount on a 2 night stay, up until June 23, 2016 – just ask for The Blogger Special (not valid on long weekends though).