I am in love with all things fairy lights these days so I decided to make my own mason jar fairy lights. I love how pretty they look and the ambiance they add to my home in these cold winter days. They are the perfect thing to add to your home after taking down the Christmas decorations.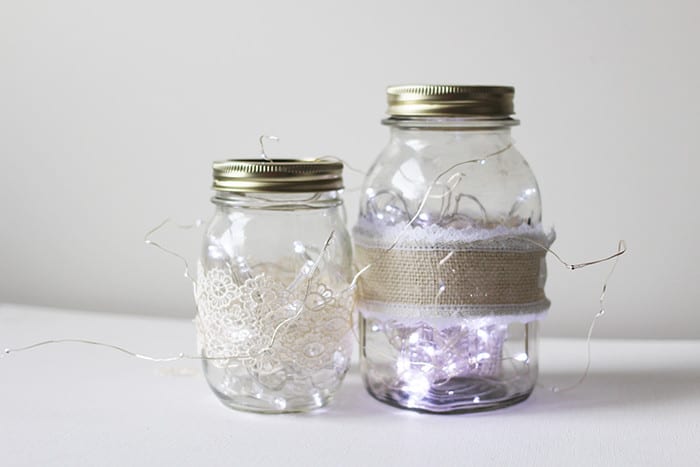 To make these mason jar fairy lights you will need:
1. Mason Jars
2. Small clear lights (like these or these)
3. Ribbon or paint of your choice (mine are from May Arts)
I used mason jars from around my home in various sizes. For the clear lights I found two different styles. One set is on a thin wire with tiny beads of light. The other has more of a plastic wire and small LED bulbs. You can order these lights online and sometimes you can find them in the Christmas light section at a big box store. I also found a few sets at the dollar store, but they were again in the Christmas section, so I am not sure if you could find something similar year round.
The only trick is to hide the battery pack for the lights. I tried a few different things, first wrapping it in burlap ribbon and then deciding to hide it behind the mason jar itself. Both work, depending on where you are putting the lights and what you will see.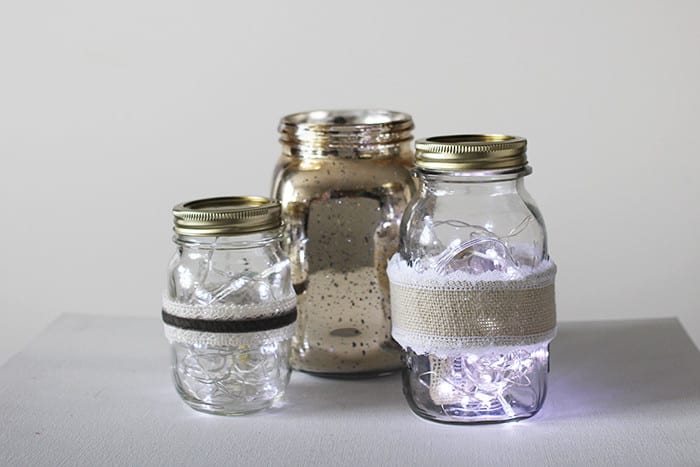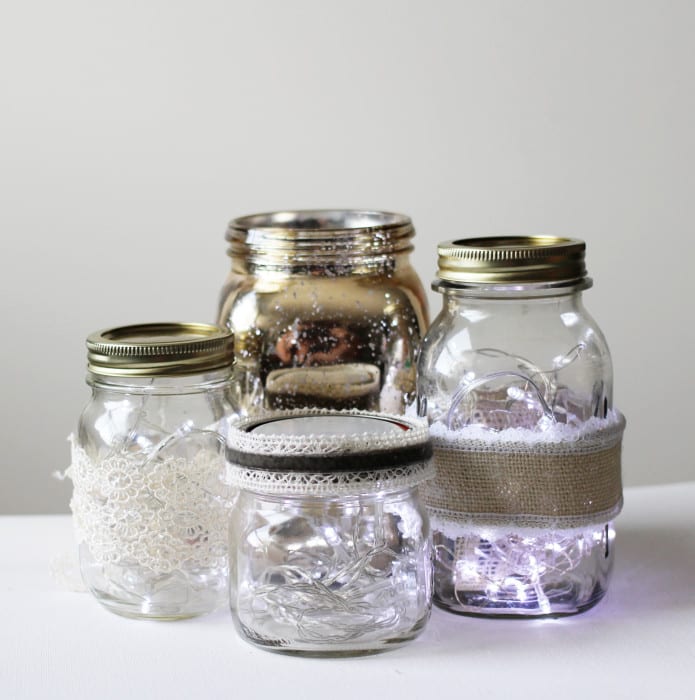 If you follow me on instagram, you may already know that I teamed up with 11 other Canadian bloggers to create a series of projects. Each month we will take one material that we each will make a project with. That means 12 projects a month, and 144 great ideas over the year. We will also be featuring YOUR projects each month so check back for more details.
Now it's time to see the rest of the DIY mason jar project ideas from my Canadian blogging friends.
From the top left, they are:
Happy crafting!
** Update** If you would like to see all 12 projects for this #12monthsofdiy series you can see each month here!