I've had this dresser for the better part of 20 years and when my daughter was born, it became hers. As I've been decorating her nursery, I had fallen out of love with this particular piece of furniture. It had become dated and didn't match the colour scheme of her room at all. In short, it stuck out like a sore thumb and, since changing its address to the hallway isn't an option, something had to be done.
This is my first ever foray into the world of furniture refinishing. I was always intimidated by all the prep work – the sanding, the priming – but now you can get products that allow you to skip some of those steps (somewhat). I would still recommend doing a bit of the prep work (at least a light sanding to rough up the original finish) because the paint will go on better.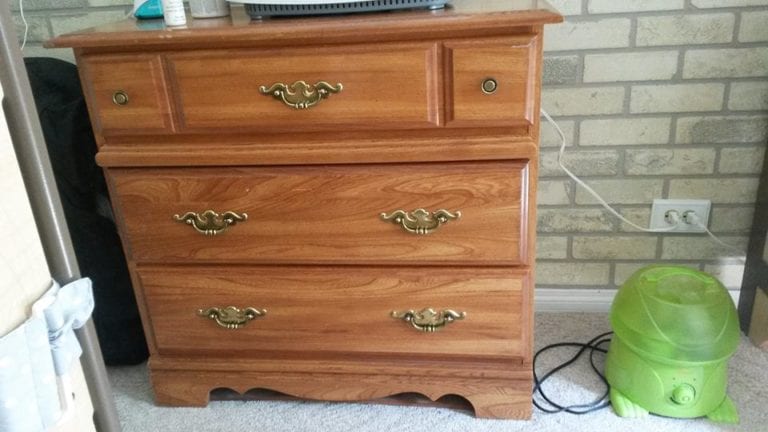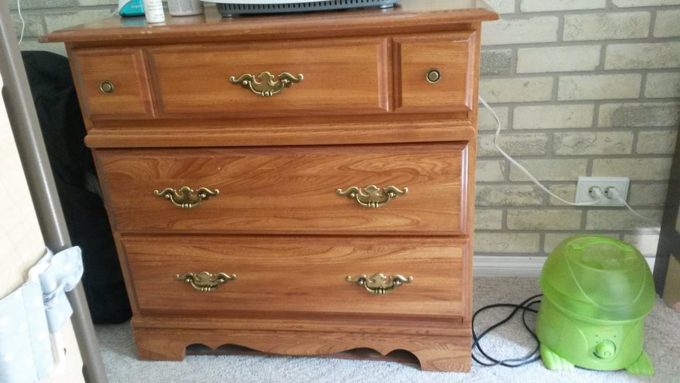 THE PAINT
I picked up some Rust-oleum Chalked (ultra matte finish) in Linen White at Walmart and, while I was there, grabbed some patterned contact paper over in the housewares section. I don't think I need to go into details about how this dresser came together because the after picture speaks for itself. You don't need me to tell you to paint then measure and apply contact paper – that's really all there was to it. I will say this about the contact paper I chose however, it is designed to be easily removable so if you're not a fickle decorator, you will want to put a bit of glue around the edges so that it doesn't peel up on you down the road.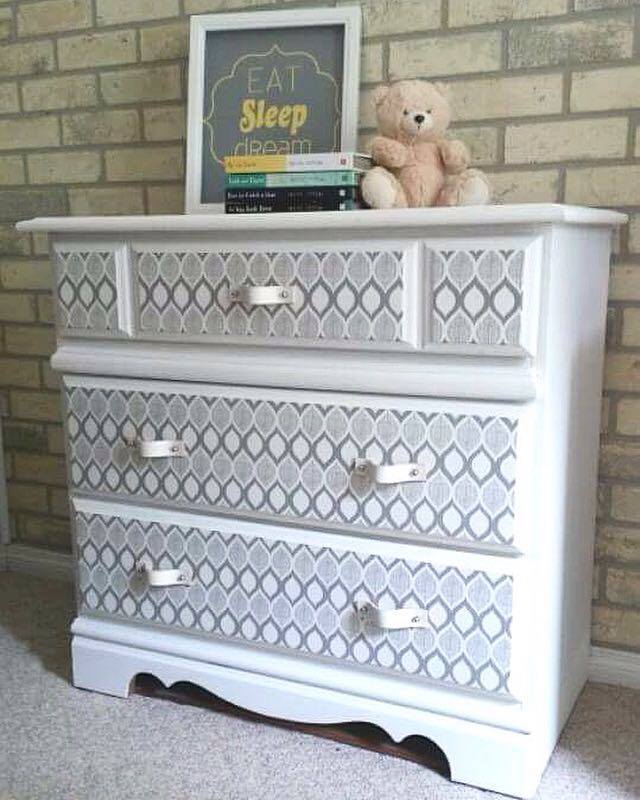 DIY LEATHER HANDLES
For updated drawer pulls, I made straps from some leather my husband had in his stash of manly hobby supplies. I painted them with the same paint used on the dresser so they match, waxed them so they don't crack and attached them with acorn nuts. You could distress your finished project if that's your jam, but for me personally that look is overdone.
I've gotta say, this dresser has never looked better. Who knew that a little paint and contact paper could make such a boring dresser look so fabulous? I guess refinishing furniture isn't so scary afterall.
Can you believe what a great transformation this is? Pin it for later: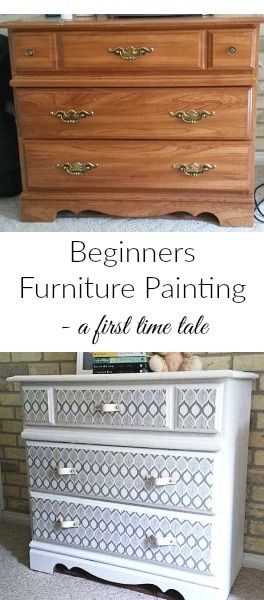 If you dream of refinishing furniture around your home, you should check out these posts: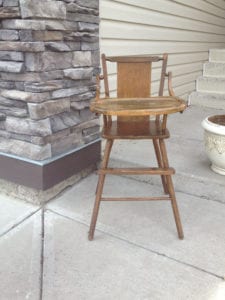 Vintage high chair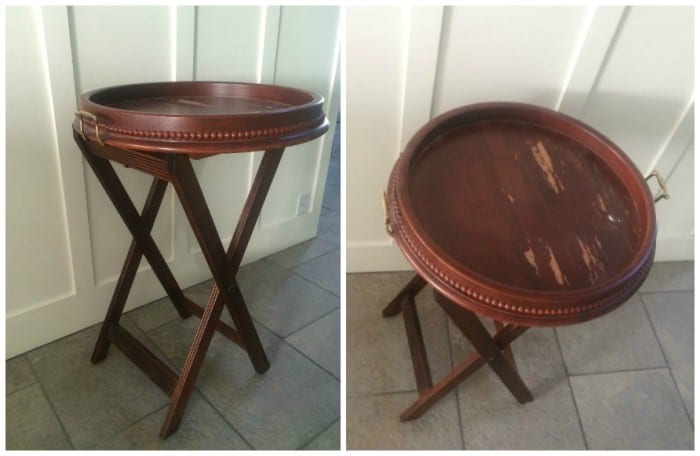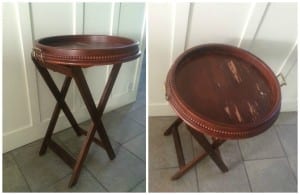 Tray Table Makeover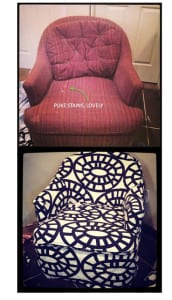 Slipcovering tips and tricks