This tray table was used as a night stand with the rest of the bedroom set in my parents bedroom for the last 15 ish years. When the big move happened, and the lamp, clock, and accessories are removed we began to notice how much wear and tear this poor little table has got over time. This made it the perfect opportunity to refinish and paint.
In order to avoid having to sand down and remove carefully the finish on the table, I just lightly sanded the areas where the finish was chipping away.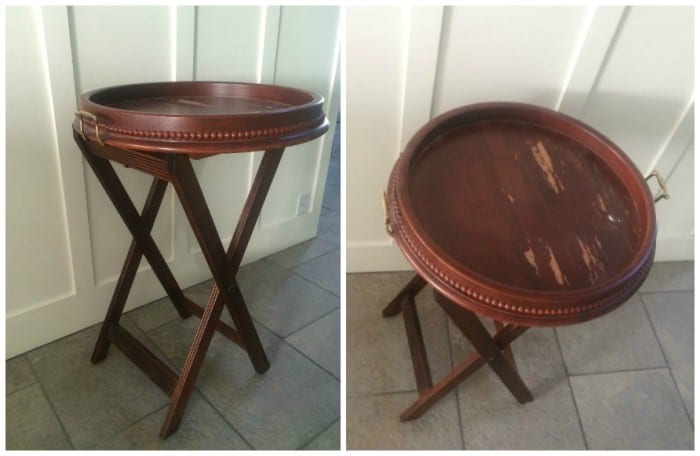 I used the DecoArt Chalky Finish paint in the color Vintage and applied two coats to the tray and the stand. I used the small brush to get into the grooves on the table legs, which was the hardest area to get good coverage on. When all was dry, I added the french cafe design with a vintage french stencil.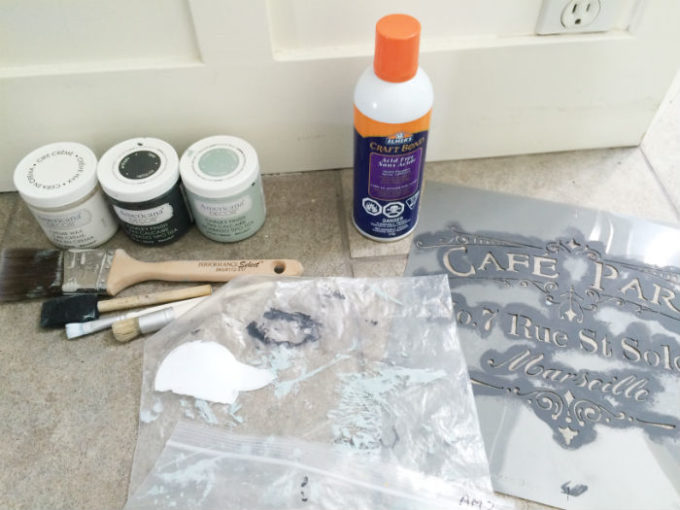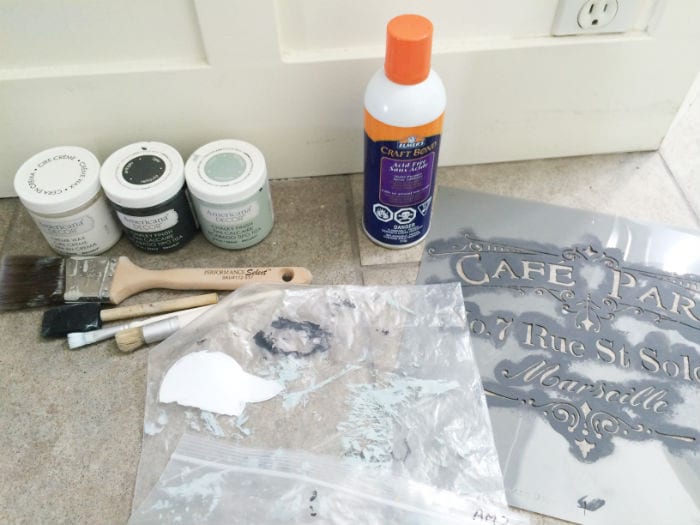 All the supplies used to complete this project.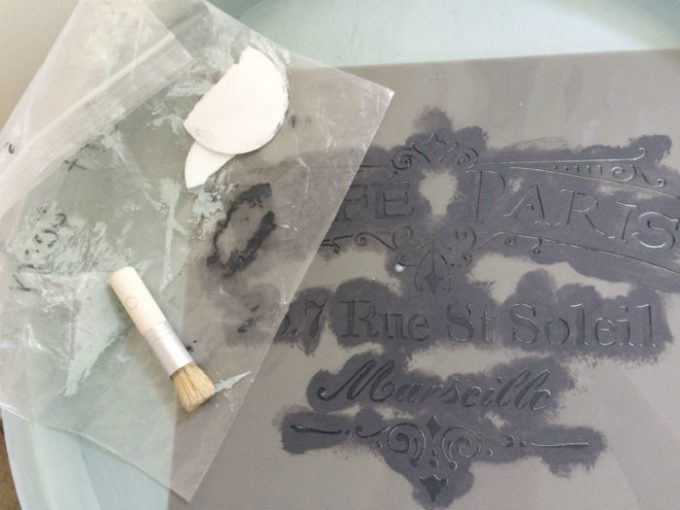 I applied a thin layer of craft spray adhesive and let it dry before lining it up on the tray top. I was a bit nervous to get the stencil right without it bleeding. Using a stiff brush I dabbed the paint onto the pattern, and brushed off the excess paint onto a plastic bag I had beside me. It was that easy and and it turned out pretty good with no bleeding. Easy peasy! To finish the entire project I used the wax creme all over the entire table.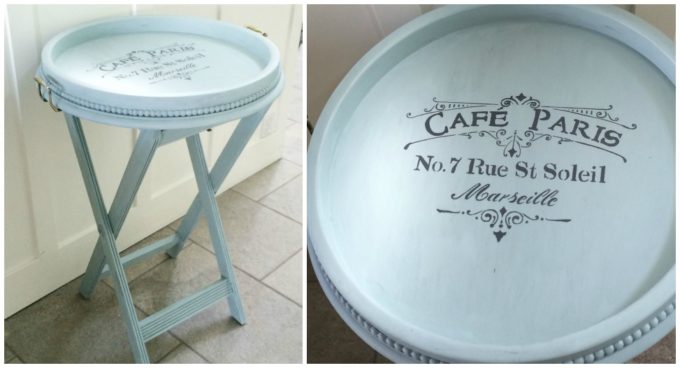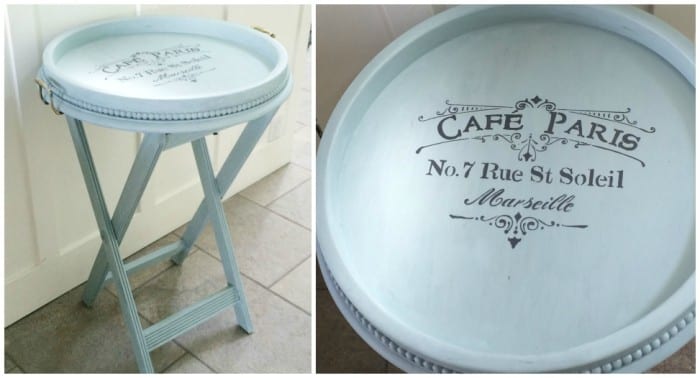 I loved how this little tray table turned out. My mom even asked to take her table back! That was the true sign of success for me. I can't wait to work on another project! I finished this one in an afternoon, with some drying time after.
If you are thinking about a project, visit the DecoArt Chalky Finish website for more chalk paint ideas and inspiration.