The most frequently asked questions I get are about the crocheted blanket edges I do for baby blankets. I have shown a few different blankets and stitch patterns with my
double layer crochet edging
and the
hourglass pattern I use for most boy blankets
and included some patterns. However, finding the blankets already punched to crochet around has become difficult.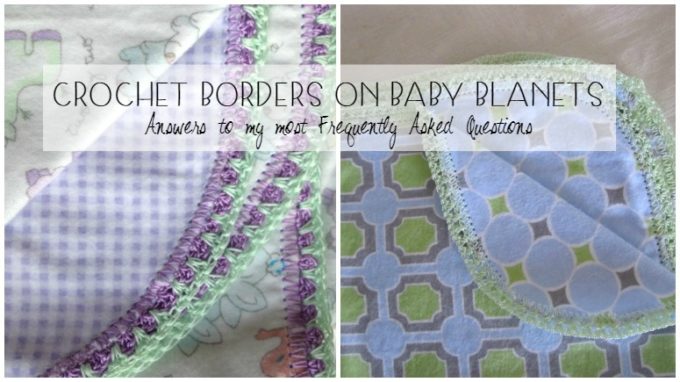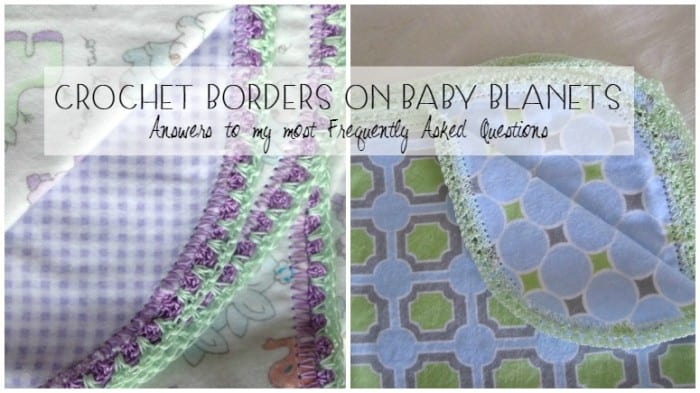 Option 1: Serging & Hand Punching
Serge the blanket all the way around the edges and use a sharp crochet hook to punch through each hole as you go. This is a more cost effective way to do it, but it requires you to be really precise to make sure your spacing is correct. Sharp Crochet Hook sells the sharp hooks and they come with some great patterns and instructions for only $11.
Option 2: Purchase pre-stitched blankets
I am in Idaho often to visit family, and there is a local store there called Porters Craft and Frame that sells blankets already pre stitched. They sell kits already stitched or you can pick out your own fabric and they will put a custom kit together for you. This usually takes a few days, so plan accordingly if you are passing through town. Porters is where I usually buy them, but they don't have a great online store, so if you aren't able to drive to Idaho this option is out.
Purchasing Online:
Ammee and Co – Here you can find blankets that are already hem stitched. They have a great selection of adorable fabrics, including Riley Blake and other equally adorable fabrics. The blankets alone are about $25 and the sets with a burp cloth are about $30. This is the same price I pay at Porters, so its a fair price.
Other supplies needed:
1. A Crochet Pattern
– I have used the Cute N Cuddly patterns for years. They are basic and well written. I am also looking to try the pattern books from
Ammee & Co
– I reached out to them, and was informed that the books are being combined into one book and will be released in Joanne's stores this summer. I can't wait to try them out and see how they work up. I will be sure to share my projects when they are ready!
2. A crochet hook – #4 or 1.75m or similar
3. Thread – I have used both cotton and nylon, depending on the look you are going for. The dual colored blanket I show above is done in cotton thread.