Grandma's Vintage High Chair
My grandma always had this high chair in her basement storage room and I loved it. Being one of the youngest grandkids, it was most likely past its prime and no longer needed by the time I came around. I don't really remember asking for it, but one day my grandma told me that since I had always wanted it, if I would hurry up and have kids she would give it to me.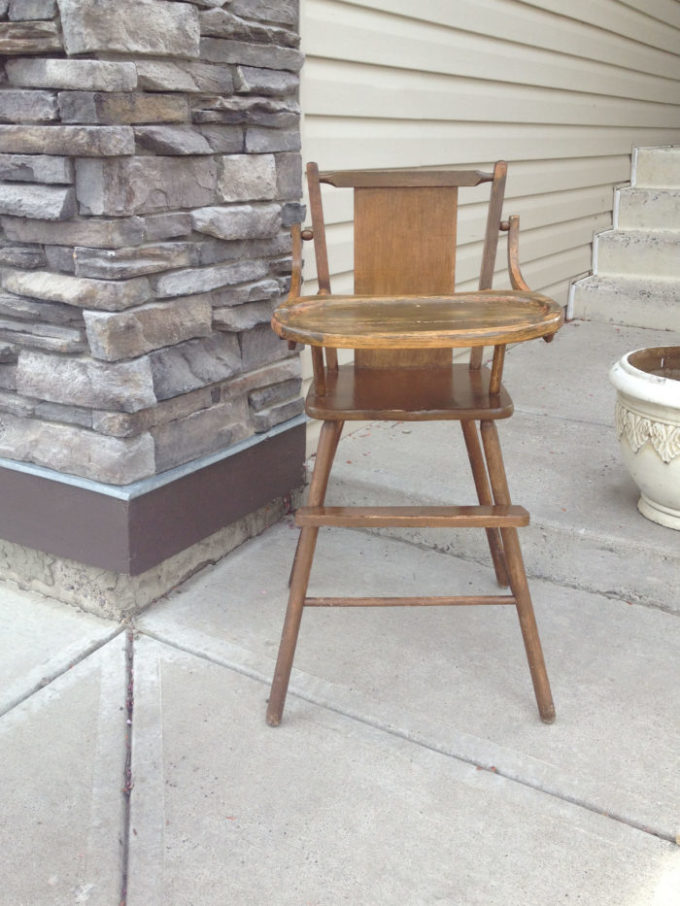 My grandma told me that she bought this high chair at a garage sale when she had her kids (in the 1950's) and it has been painted a brown color. The tray has a big crack in it, and looks like it has been painted over in a green color. When we moved up here, it got placed in my moms house until my baby was born, and it became the grandkids chair at her house. I always wanted to paint it, and steal it back! When my friend Marisa was looking for a chair for her daughters first birthday party, I was motivated to get it finished so she could use it.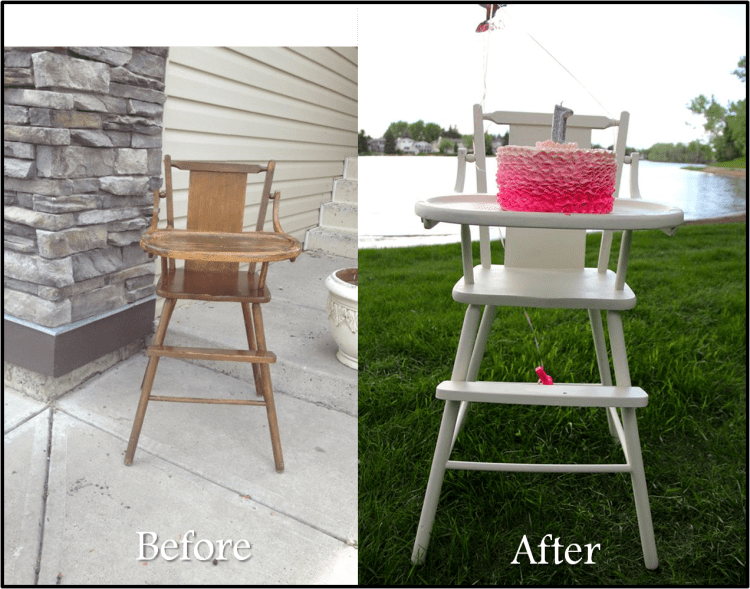 Here is sweet little Reese enjoying her first birthday cake:
Isn't she sweet? It makes me wish I had a girl SO BAD. Regardless, I am happy that the chair is finished.
What projects have you been working on lately? This was a nice simple one for me, even the 4 year old and neighbor kids helped paint it!
My other DIY projects include the vintage dumpster chair and couch, slipcovering shortcuts, the DIY Kitchen, and my dining room.