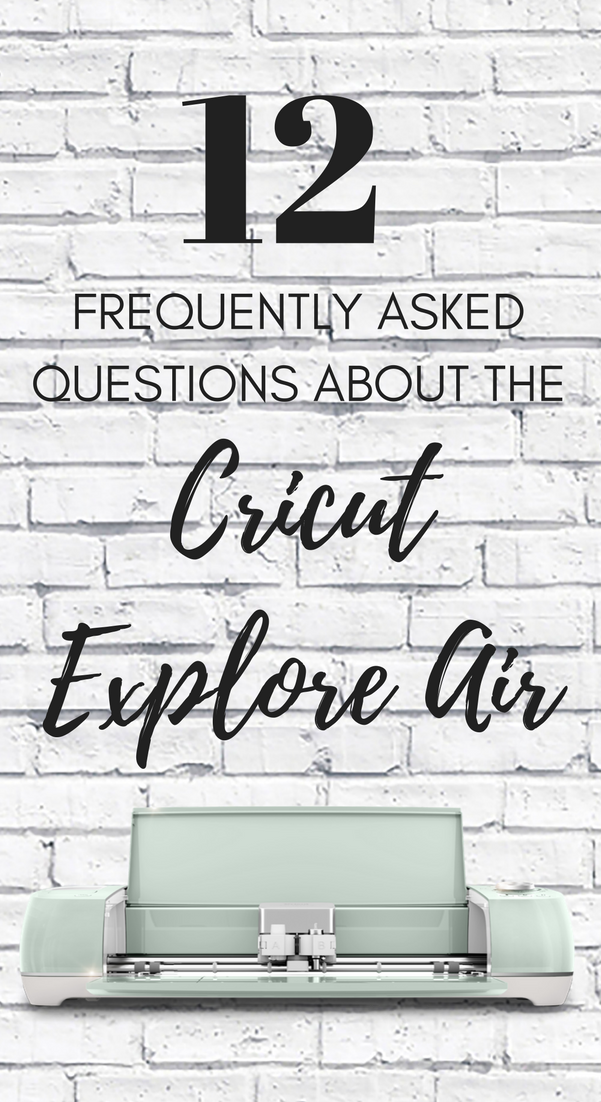 Cricut Explore Guide
There are a lot of frequently asked questions regarding the Cricut Explore and how to use it. To make it easy to find them all I created this reference page – a Cricut Explore Guide. Make sure you bookmark or pin it so you can easily find the answers to everything you wanted to know about the Cricut. I wrote out the questions with links to a separate page that answers it in further detail. I hope this is helpful for you and if you have any other questions please feel free to comment or email me. I would LOVE to answer your questions or even share in the joy of a project you completed.
Get tons of ideas and projects to make with your Cricut machine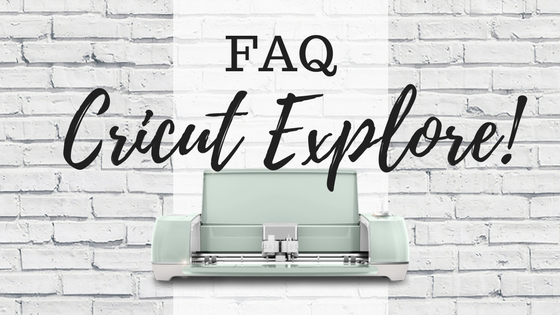 The top 12 most common questions about the Cricut Machine


What is the Cricut machine and what can I do with it?
The Cricut is a tool used to cut out shapes and designs from paper and various other materials. Get even more details about what is the Cricut machine.
How does the Cricut machine work
The Cricut takes digital files ideas on your computer via Cricut Design Space and cuts, scores, or draws the design onto your material. It is pretty amazing what can be created, and the more you make the more projects you will think to make next. Find the details on how the Cricut machines work here.
Can I upload my own images with Cricut?
Yes you can – and for free, which is what I loved about the Cricut Explore over previous cutting machines. See my tutorial on how to upload your own images here. You can also upload SVG files you purchased or got for free from other sites!
What different materials can I cut with the Cricut?
The list of materials is almost endless. See the list of materials and project ideas here.
How easy is it to upload my own images with the Cricut?
It is pretty easy. Of course, the more simple the design the easier or faster it will be to upload. Learn how to find or buy images to use as well as make your own images to upload in THIS tutorial.
What different kinds of DIY projects can I make with the Cricut?
There is a surprising range of projects you can make with Cricut. I have made 3D paper Christmas ornaments, vinyl lettering for wood signs, cards, leather booties, etc. You can see ideas for Cricut projects here.
Will it be easy for me to use the Cricut software to create Make it Now projects?
Yes, so easy. I created a project from the Make It Now designs with this 3D snowflake ornament. That project shares more details about how to customize Make it Now projects as well.

Will it be easy for me to learn the Cricut Design Space software to create my own custom projects?
Yes, you can make your own custom projects that are as simple or complex as you want. A great example of a project I made in the Design Space software is the faux leather tear drop earrings. There I share the free cricut cut file for the earrings, which you can then save to your own account and customize from there. This is a great project to learn about layers and grouping things together.
How is the Cricut different from competitive cutting machines?
There are a few differences between the various machines out there. I find everyone picks their favorite and sticks to it. Here is my comparison of the machines.
Will I be required to use cartridges with the Cricut?
No cartridges are required, which is pretty much the best part of the machine. If you do have an older Cricut machine that uses cartridges you are able to transfer the cartridges to your design space, which allows you to keep the images you already paid for! Read here to learn how to convert your old cartridges.
What tools and accessories do I need to use a Cricut and how much do they cost?
There are quite a few amazing tools and accessories. This Cricut Tool Guide will share my thoughts on what is nice to have, and what I think is a must have.
Will I use the Cricut machine enough to justify the price?
Absolutely. I find the more I use the machine, the more things I think of to make with it. I started bringing it out whenever I had a DIY or craft project to work on, and slowly I started thinking of more tasks that are easier and prettier done with the Cricut machine. Writing out Christmas Cards? Why not faux hand letter them with the pen tool? See how many different types of projects I have made here. Wondering which machine is the best for you? See my Cricut machine comparison here.
Looking for more Cricut help? Check out these awesome Cricut Hacks!