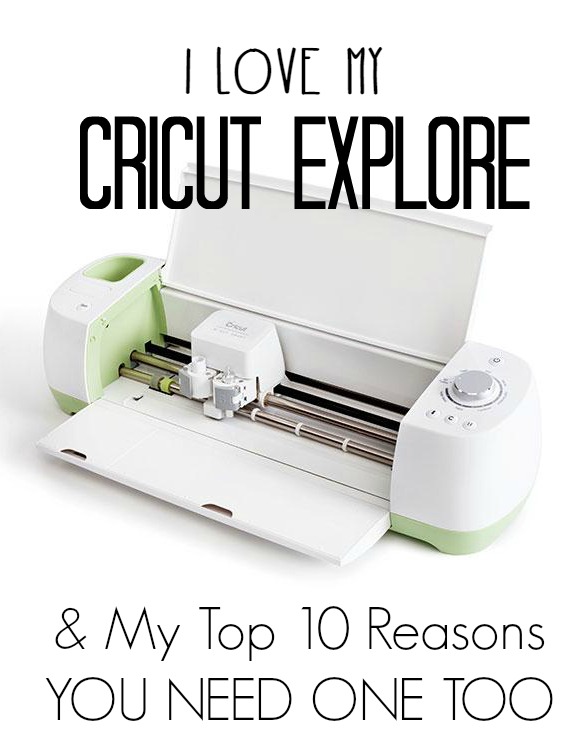 For years I have seen the blog posts from all the creative people showing the amazing things they made with machines that cut things out. I wanted one for so long, I dreamed of the projects I could do. I asked for a machine each year for Christmas, and when I finally got one, I was too overwhelmed to use it. It terrified me.
Until The Cricut Explore.
When I went to Altitude Summit last January Cricut was one of the sponsors. For the green themed party we all wore green and Cricut was on hand to help us celebrate. There were stunning dresses on display all made from the cricut.
There were stencils cut from the cricut, used with an airbrush to make scaly arms on everyone.
Immediately I could see so many projects I could use the Cricut for, not just crafts but Halloween costumes, party decor, photo backdrops, sewing, everything. So when I got my cricut explore, I opened it up to find a great starter kit of materials, and it takes you directly to a video showing you how to set it up, and make your first project. A name plate for your cricut.
I was in L-O-V-E.
So, because its going to be Black Friday soon, and I have an AMAZING deal to share with you, I thought I would share why I love this thing so much, and why the Cricut is the way to go.
Top 10 Reasons I Love My Cricut Explore:
It is simple and easy to learn
Like super easy. Videos, blog tutorials, and everything is set up to hold your hand. Trust me, I googled it. I was terrified of making a mistake and the help made me feel like I could do it.
It stores most of the tools you might need right in the machine.
Dont panic. You don't NEED to have any tools to get your projects done. But as you get more adventurous in your designs, you might want some scraper and picker type tools (not their official names) to help the project go faster. And when you do have those, you won't lose them because they stick inside the machine.
It is compatible with cartridges, but you don't need cartridges. So if you already have a different model of the Cricut, you can add the images you already own into your library. If you don't have cartridges, you are all good. There is an entire library online that you can use. A lot of the images are free and most of the paid options are 99 cents.
The fonts. It comes with a set of system fonts, but you can also use any of the fonts on your computer. BONUS.
You can upload jpgs, svgs, pngs and cut for FREE. Meaning, you can draw on a piece of paper, scan it in, and cut it out. Or use any image you like to create your own cut file. For Free. So you can make your own templates.

It can cut (almost) anything. Vinyl and paper, yes. But also leather and balsa wood, felt and cardboard. I tested it with a leather baby shoe project the first time I used it!

Set It & Forget It! No more guessing as to what settings you need to use. There is a dial you turn on the machine to the material you are using. The machine automatically configures the settings to whatever you need.

Make It Now Projects – On the cricut site there are so many great projects already designed for you. With step by step instructions and templates all ready for to go, just gather your supplies, hit GO and you're done!
Professional Projects – The best thing I can say for the Cricut is that the quality of projects I have made is far higher than anything I did before. I often make things, and then don't share them because I just don't feel like they are detailed enough for anyone to get excited about. It looks fine for my house, but it looks like a home made craft project. Like my quiet book. Its cute, but not amazing. I am going to re-do this little project using my cricut so it will look even better, and something I could replicate easier. The cricut cuts much more precise than I ever could!
New Technology – Cricut just announced a new App that allows you to design on your ipad, and print or cut using the new wi-fi feature! The free app will be available in January, but there are more details HERE. Don't forget to get the wireless adapter.
*Update – there is a new machine out – The Cricut Explore Air 2. Check out my review here*
If you're still unsure about which one to chose, check out these other posts from my fellow Cricut bloggers who did a comparison, or wrote about why they love their Cricut:
Comparing the Explore Air 2 & the Cameo 3 – PMQ for two
5 Reasons Why I Traded My Silhouette Cameo for The Cricut Explore Air – Tastefully Frugal
Why I replaced My Silhouette Cameo with a Cricut Explore Air – The Quiet Grove
Silhouette Cameo VS. Cricut Explore Air – It Happens In A Blink
Why I love my Cricut Explore – Crafting In The Rain
Why I Switched from a Silhouette to a Cricut Explore Air – Housewife Eclectic
Cricut vs. Silhouette: Why the Cricut Explore Continually Wins – Becoming Martha
Top 10 Reasons why I love my Cricut Explore – Brooklyn Berry Designs (Thats Me!)
Why I switched to the Cricut Explore – My Mom Made Take