There are a lot of hot glue crafts and hacks out there and I thought I had seen them all. They aren't very beautiful or elegant, but work in many ways to hold many things together. When my friends Angie and Carolina told me they were writing a book about glue gun crafts I thought I knew what it would be about. I was shocked when I saw the book cover and it had a flip flop made entirely out of hot glue.
Hot Glue Crafts Book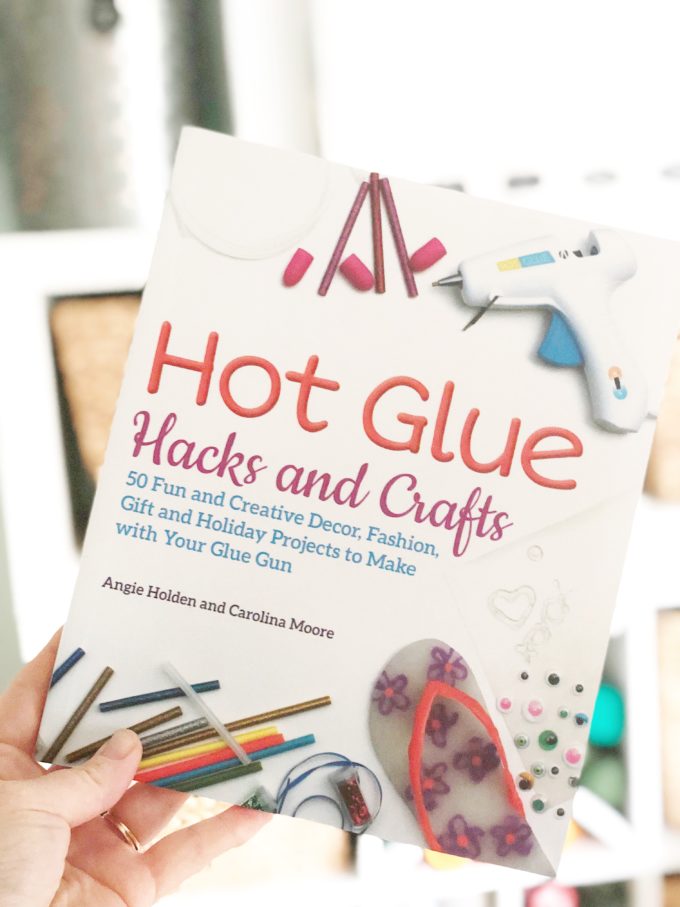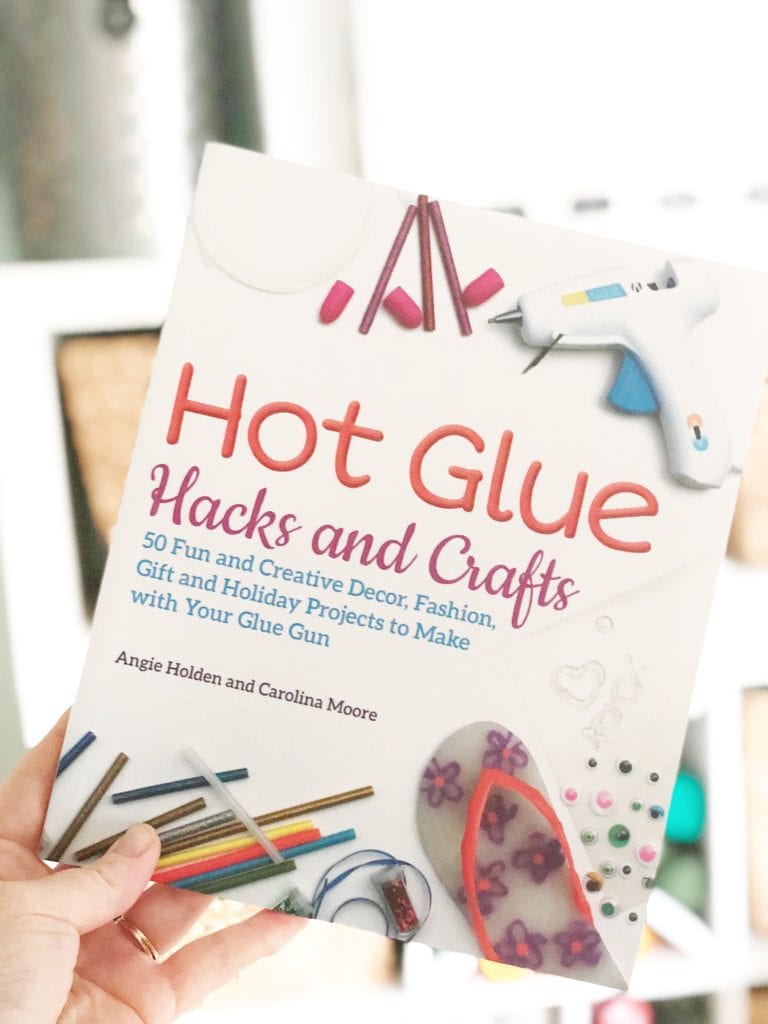 Imagine my surprise when I read through the book and saw some of the amazing projects inside. Not only does it have beautiful craft projects using hot glue as the star of the show, there are projects that take hot glue to a whole new level. Melting glue sticks into a pot and creating new items. Home decor. I was basically thrilled and excited to run to the store and buy all the glue sticks I could find.
Filled with inspiration I was shopping the limited craft stores we have in Canada. I was able to find a single pack of glitter glue sticks at the dollar store, and the same package at Michaels. None of the solid (non glitter) colors in the entire rainbow that I was searching for. I was able to find some online on Amazon (my fellow Canadian Crafters will understand the struggle). I decided to make my projects and then paint the finished pieces with acrylic paint.
Hot Glue Flowers
This bright pink floral pumpkin is a dollar store find and the flowers are all made out of hot glue. Using some tricks and tips I learned from the book (Hot Glue Crafts) I used flower templates from Lia Griffith (I recently got a membership to her site and I can't wait to share all my projects in the works).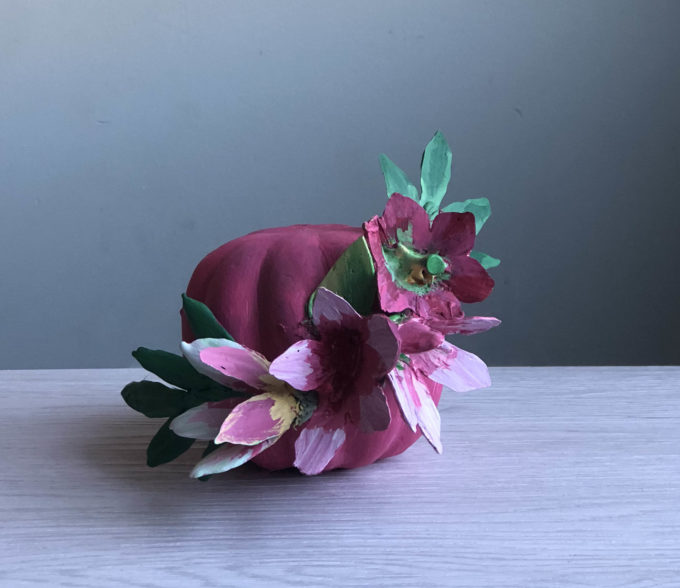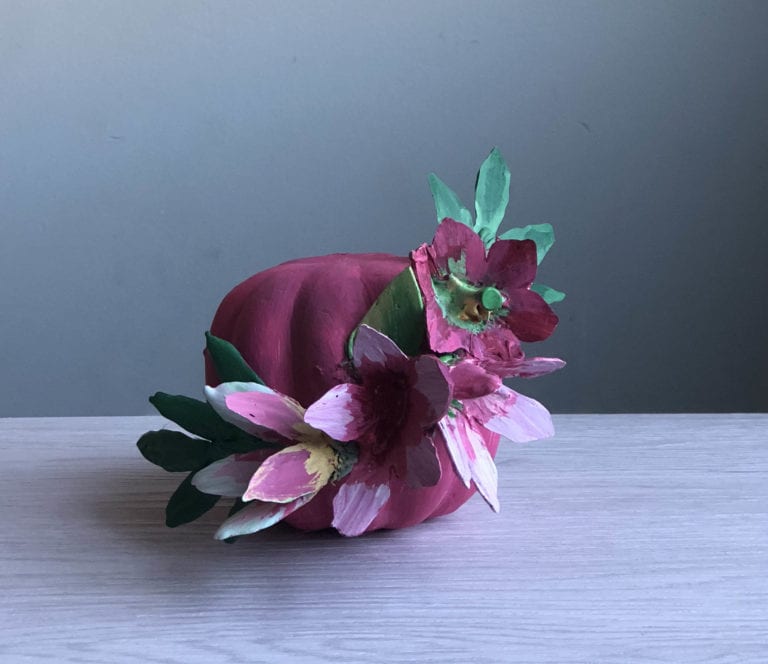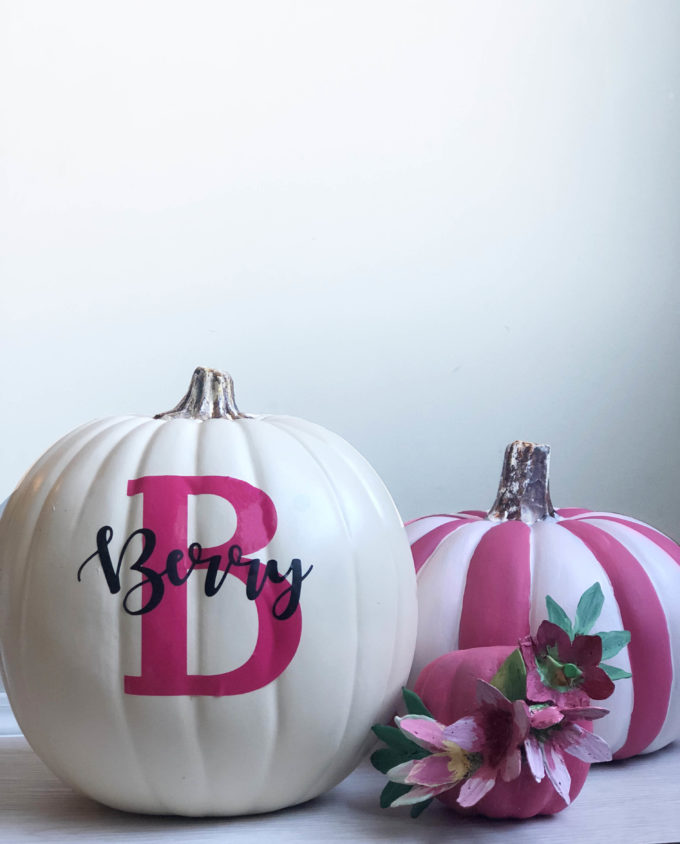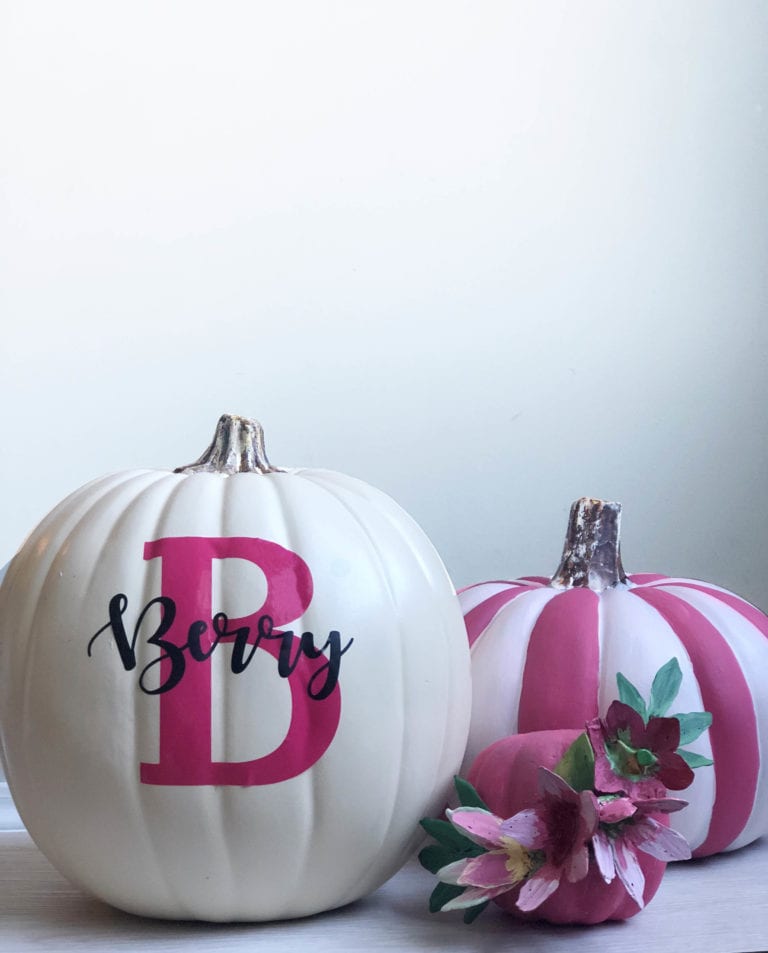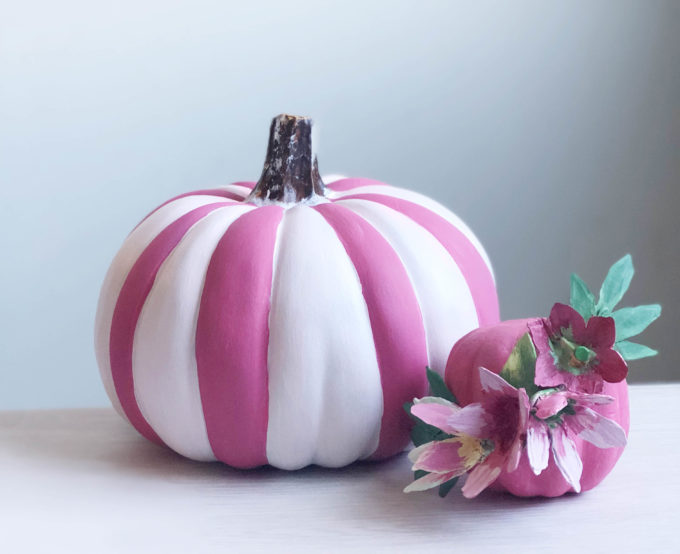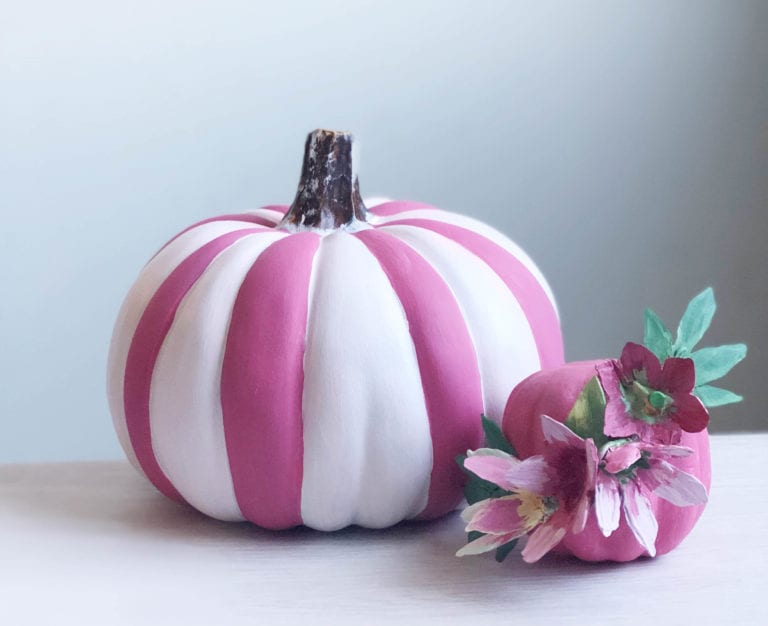 Supplies For Working With Hot Glue
Hot Glue gun – Ideally a dual temp (so you don't need to have one of each temperature) and spring for a cordless option. There isn't a huge price range in glue guns, so spending a little more gets you a way nicer glue gun.
Silicon mat or parchment paper – I like these because of the size and smooth texture. I also use an old flat iron protector sheet.

finger protectors – because burning your fingers on hot glue is about as painful as walking on lego pieces. Don't risk it.
Hot glue pot – perfect for larger projects to melt and pour hot glue.
Craft paint (as needed)
Scissors – it is surprisingly easy to make a hot glue leaf and trim it down to size or perfect the shape by cutting it!
Make Your Own Hot Glue Crafts
I am sharing this project with the Craft lightning group so I will include the links to everyones projects below. For all the professional advice on hot glue crafting, check out the Glue Gun Crafts Book!

Do you love reading craft books for great ideas and tutorials? Check out my book shelf for more craft book reviews HERE!