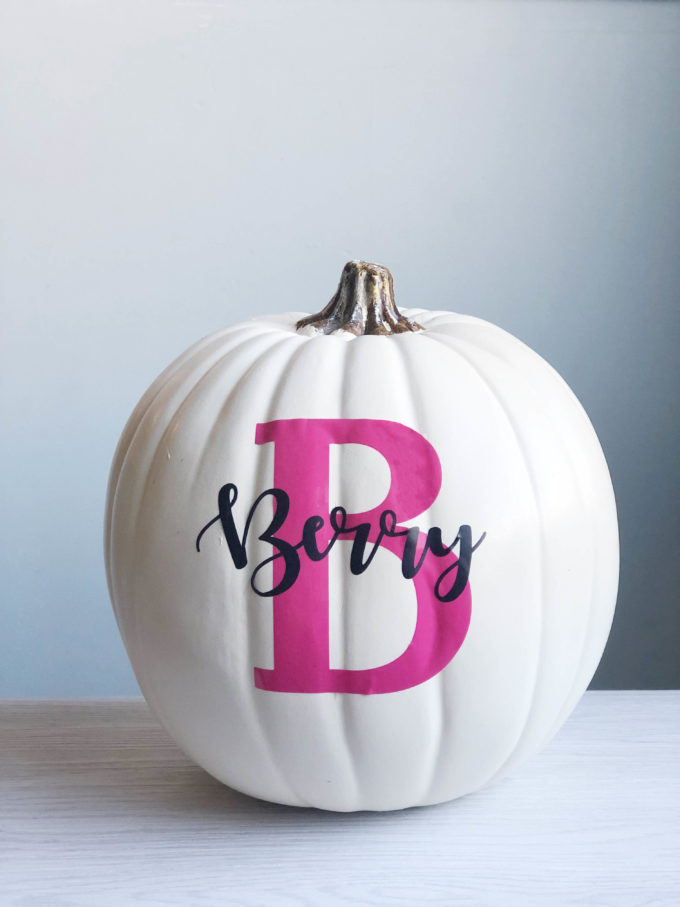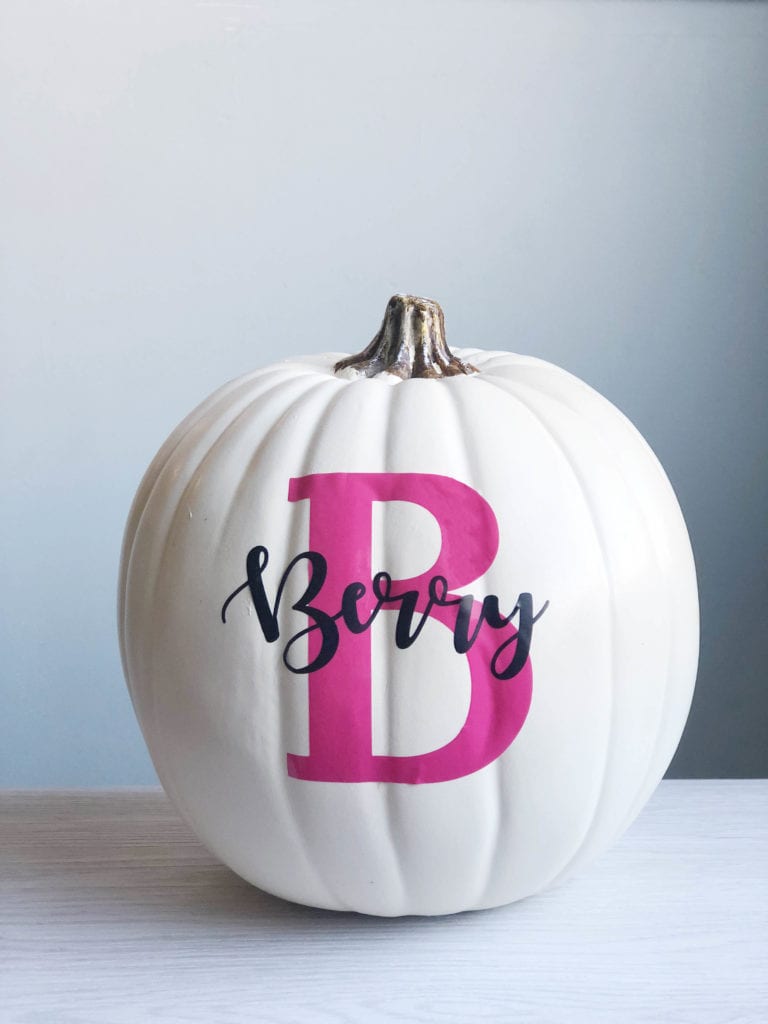 Raise your hand if you want a cute pumpkin to make for your front porch! I have loved the look of the vinyl monogram pumpkins I have seen on pinterest and instagram. I have wanted to make some cute pumpkins to add to my front porch decor (to go along with the crazy and colorful options my children made). After making a few failed attempts at a vinyl monogram pumpkin I learned that are a few tricks to applying vinyl to a curved surface. So, if you want to make your own vinyl monogram pumpkin learn from my mistakes!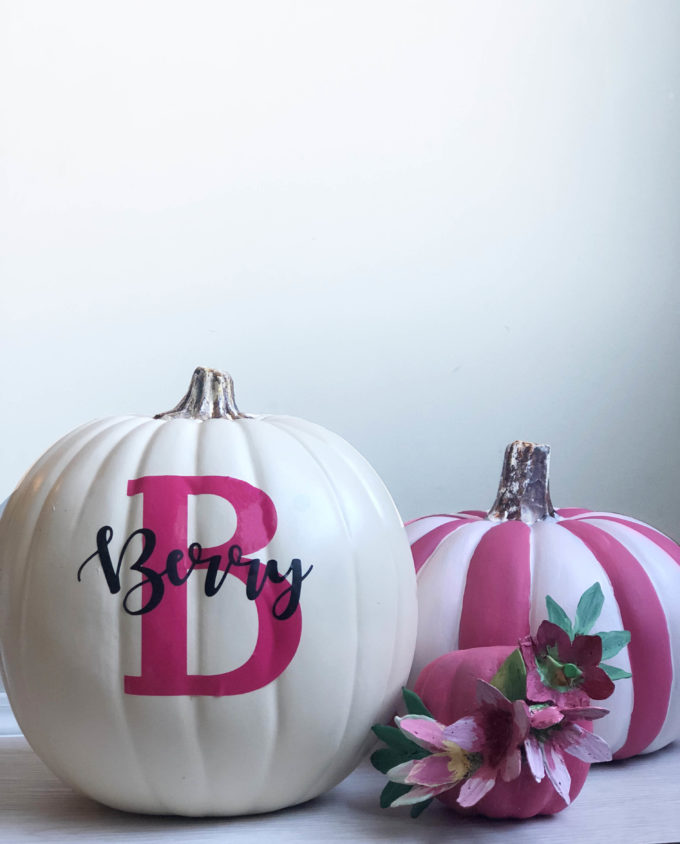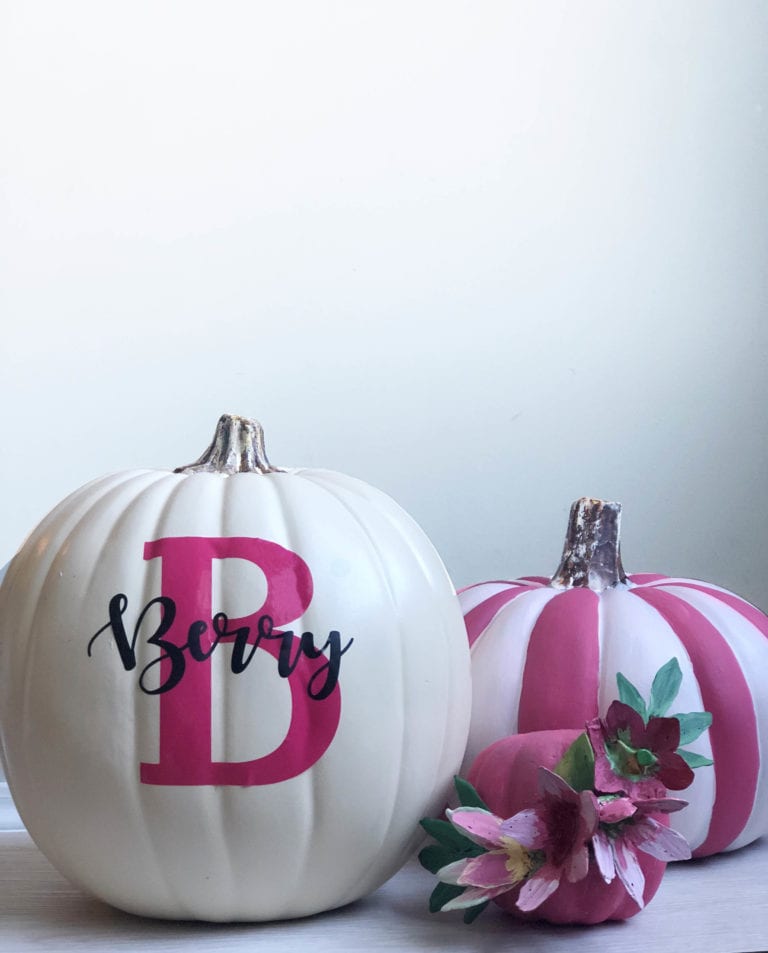 Tricks To Applying Vinyl To Pumpkins:
Choose the right vinyl. If you are using Cricut Vinyl (like I did) the older type of vinyl did not stick. Go for the outdoor or permanent vinyl (like this or this)! For Oracal vinyl, choose 651! (Let me know if you would like a post on which type of vinyl to use where)
Careful with transfer tape. Use something that isn't very sticky – maybe even contact paper or scotch tape. I chose to peel and stick like a regular sticker, which worked best with the more script hand lettered fonts.
Apply the vinyl starting in the middle and work your way out to the sides, right then left. I used my fingernail in the crease of the pumpkins to make sure it bent inside.
Small script – when possible use thinner letters or script fonts. For the large B it was very hard to get it to curve. I clipped it, cut it or folded it in a few places. Don't look too close! And if you need to do this, remember people will see it from a distance as they walk up your steps. This doesn't need to be perfect, nobody will notice the imperfections unless they are looking for them.
Use a hair dryer to help shape and stretch the vinyl.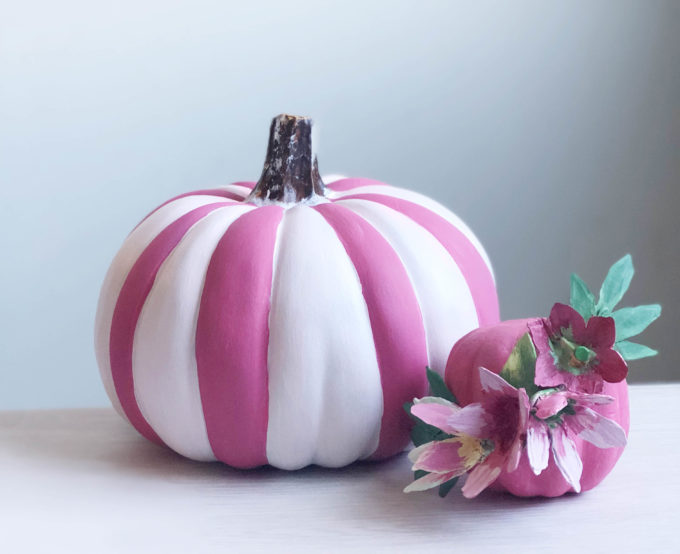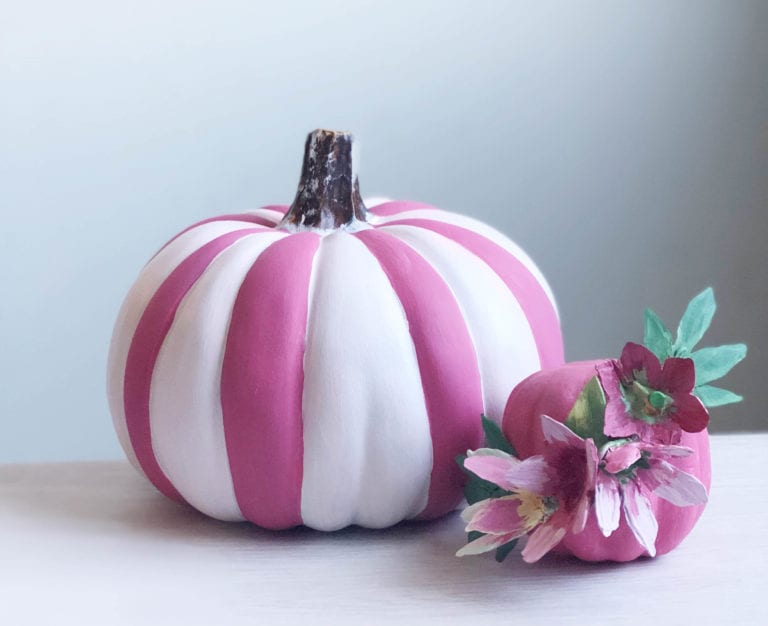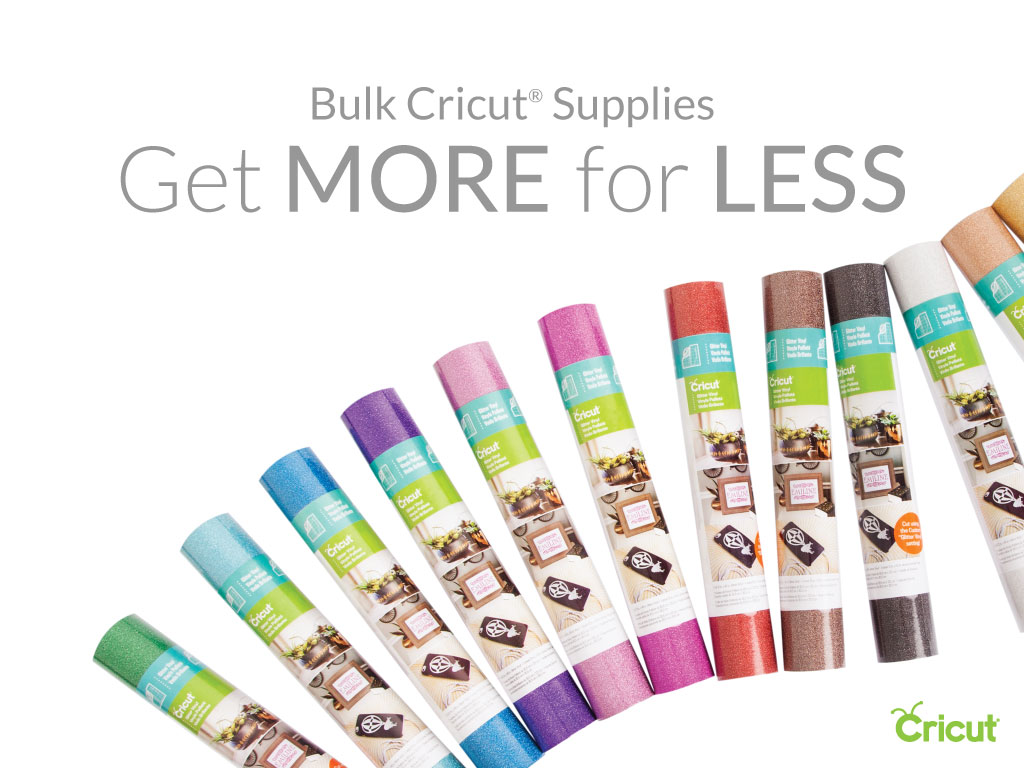 Do you love Cricut projects? I have lots that you can check out HERE!