It's for sure fall now, we have even had snow here in Calgary (much to my chagrin). As much as I have despised all things winter, decorating for fall and halloween makes me feel a bit better about it. I like to have fun with my fall home decor, and there are so many fun things to be found.
What I am loving right now are all the home decor finds on etsy. I will share some of my favorites below, and be sure to check out Etsy's Halloween Page for more great ideas and curated finds.
Halloween and Fall Home Decor ideas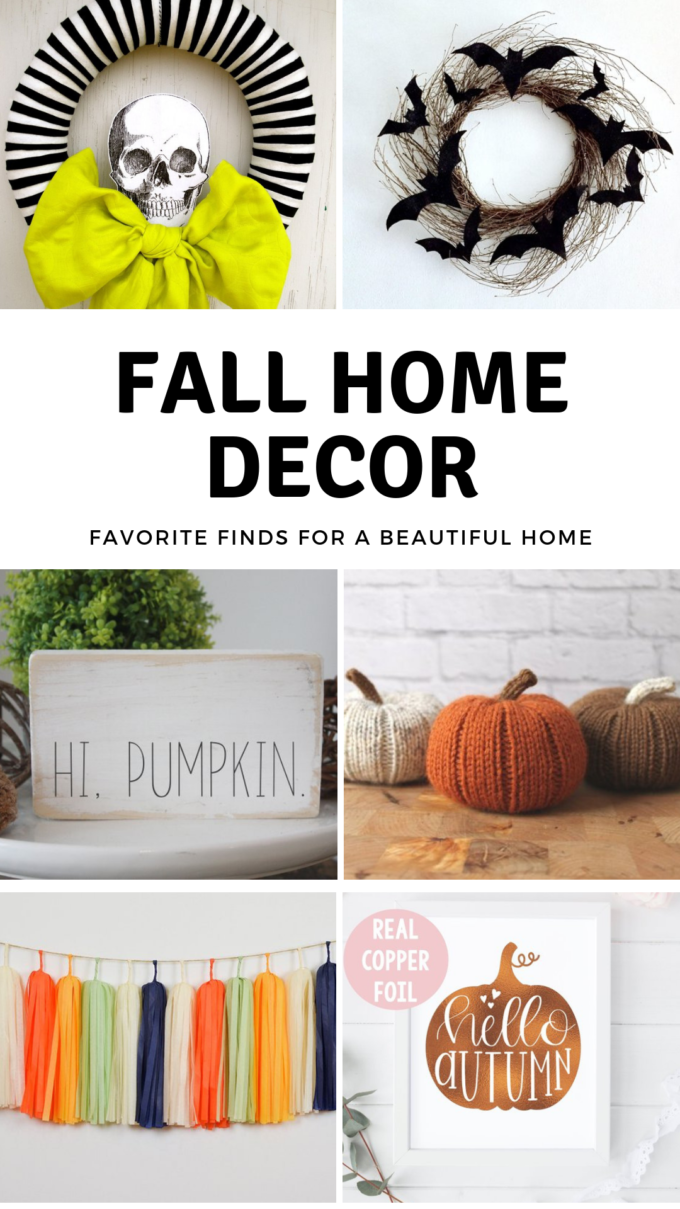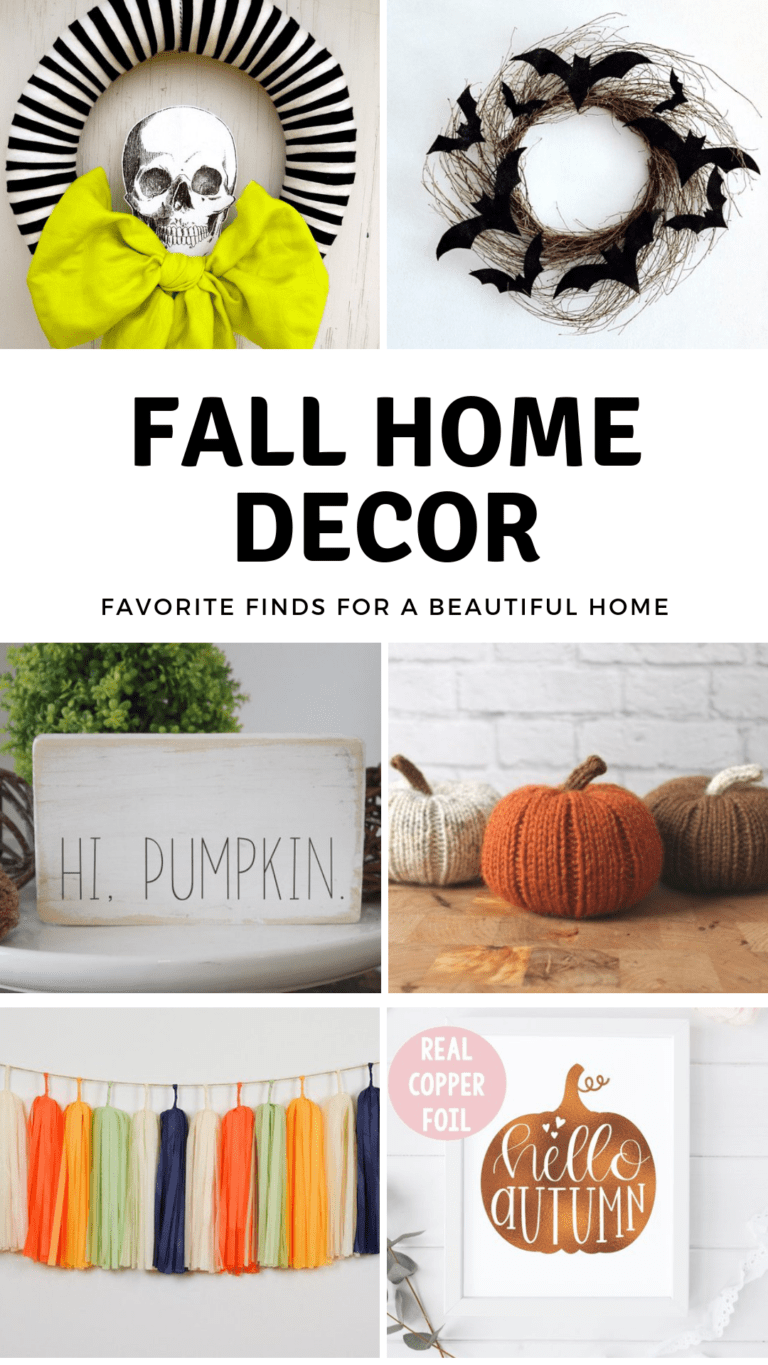 Black and White Skellington Wreath
Halloween Bat Wreath
Halloween Farmhouse Sign
Knit Fall Pumpkins
Harvest Tassel Garland
Hello Autumn Foil Print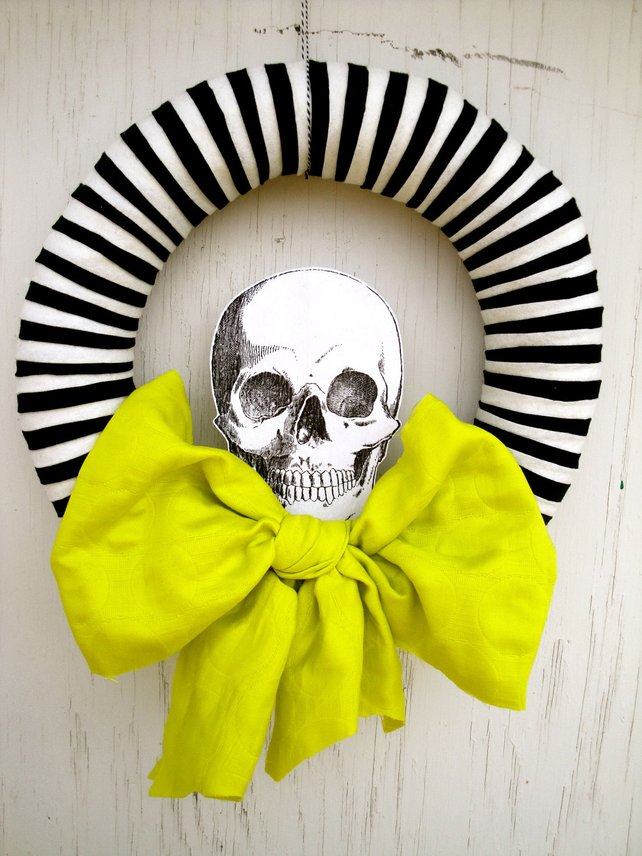 There is something about the big green bow sitting below the skeleton that makes me happy. I love the black and white ribbon on the
Black and White Skellington Wreath, the skull is great, and the bow just makes it seem more feminine and like it fits just right inside a cozy home. Hahaha. I want this for my front door.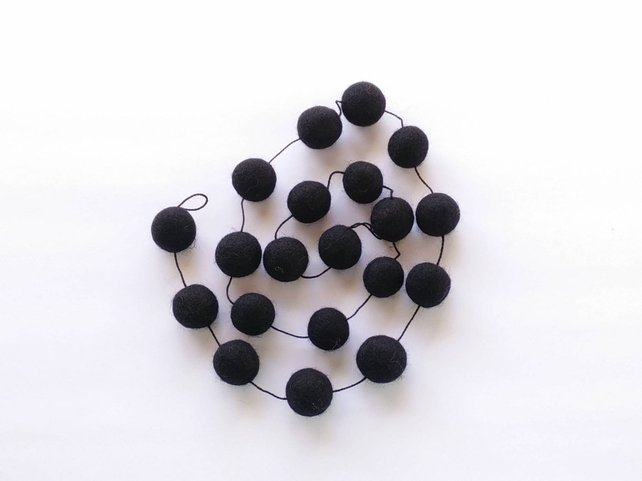 Felt pompom garland is always cute, but the simple black balls would be the perfect touch to a vignette or draped over a fireplace mantle.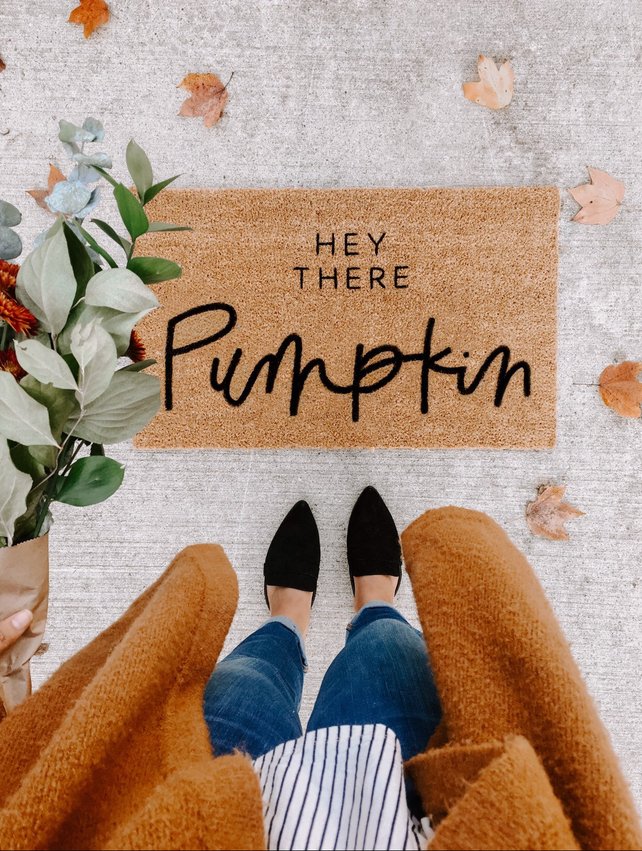 This "Hey There, Pumpkin" welcome mat has me at hello. I would love the flowers, shoes, and outfit as well! This is just a perfect fall picture to me.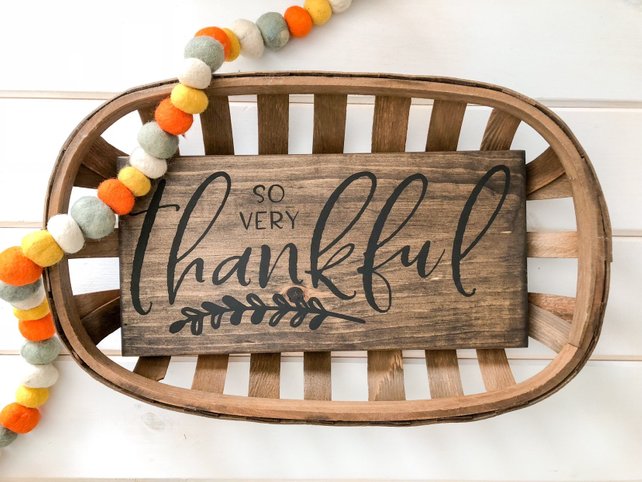 Whether your home is farmhouse or modern, this thankful sign will be the perfect touch to your fall home decor. Who doesn't need a reminder to be thankful?
If you want to make your own be sure to check out my Cricut Projects for tips, tricks and free svg files!
What does fall home decor look like at your house? I would love to know if you go all out, ignore it completely, or somewhere in between!