I love a good furniture makeover, but with paint supplies and beautiful fabric the price of fixing up some furniture can add up to the price of a something new! A friend of mine recently moved into a new home and wanted to add some personality and color on a small budget. You wont believe the amazing budget hutch makeover she did, and I can't wait to share her secrets to saving money.
The Hutch Makeover: Before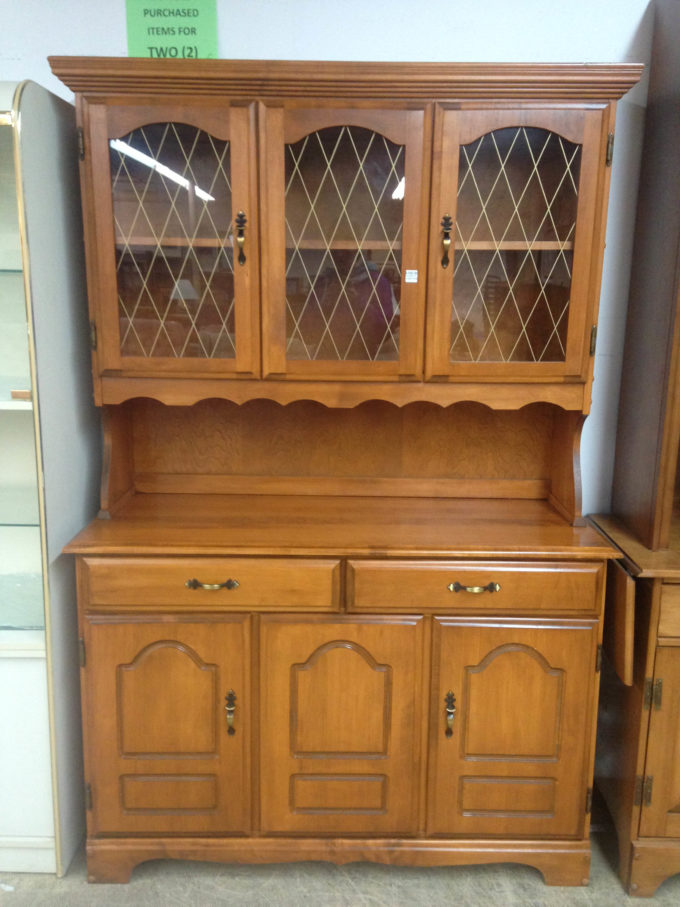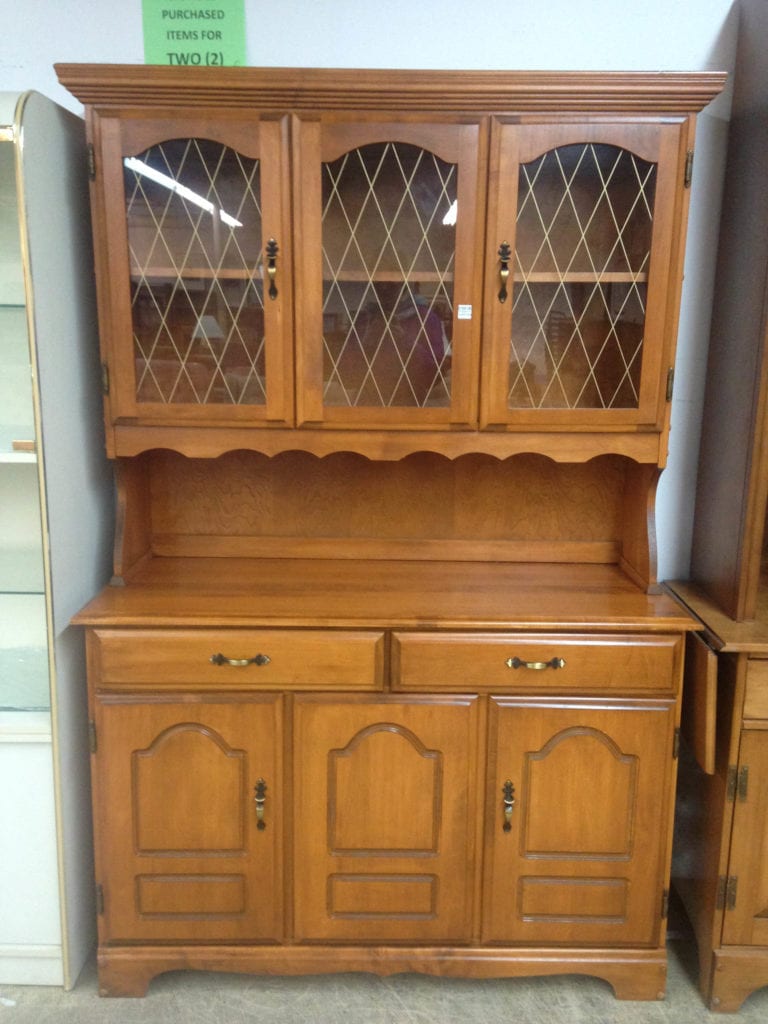 The Process
This vintage hutch was purchased at a furniture thrift shop for $80. We removed the lower cupboard doors and filled the holes. Using MDF we built x-shaped wine racks which were painted before inserting back into the hutch. The backing, doors and drawers were removed and the entire body of the hutch was sanded down.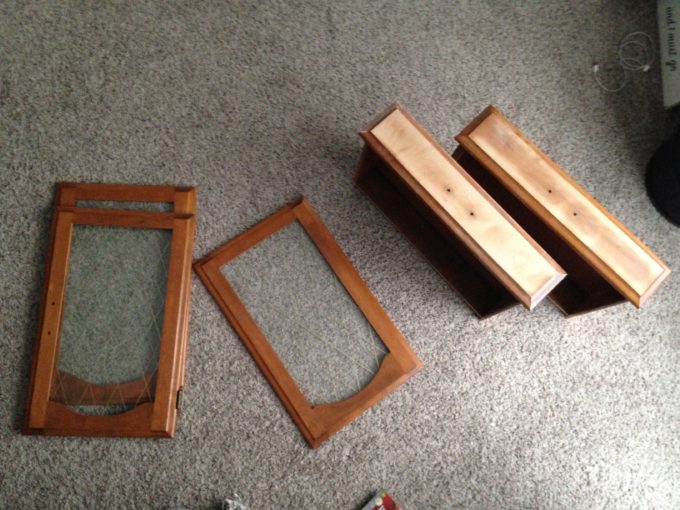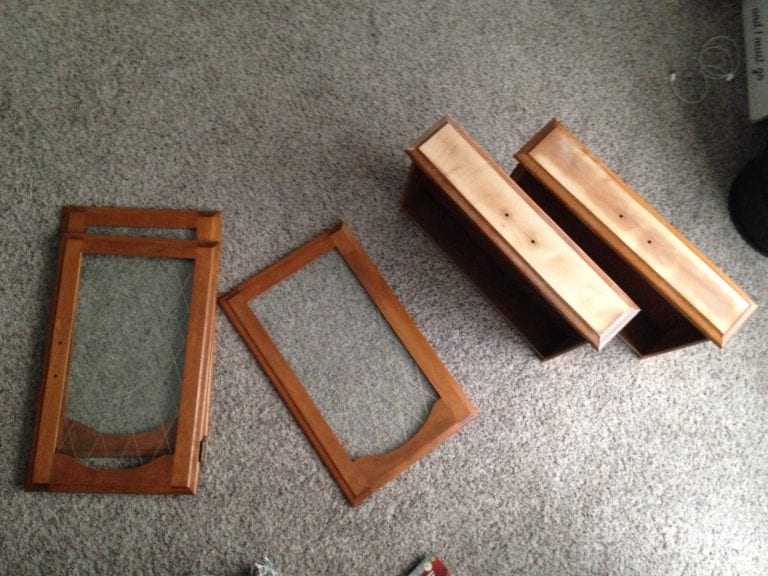 Using an air compressor, the doors, drawers, and hutch body were sprayed with 2 coats of semi gloss lacquer. The paint sprayer does an amazing job of getting a really smooth surface, but it requires a paint station set up and tarped off. Lots of prep work and minimal paint work!
Don't have an air compressor? This spray gun works amazing and doesn't need an air compressor!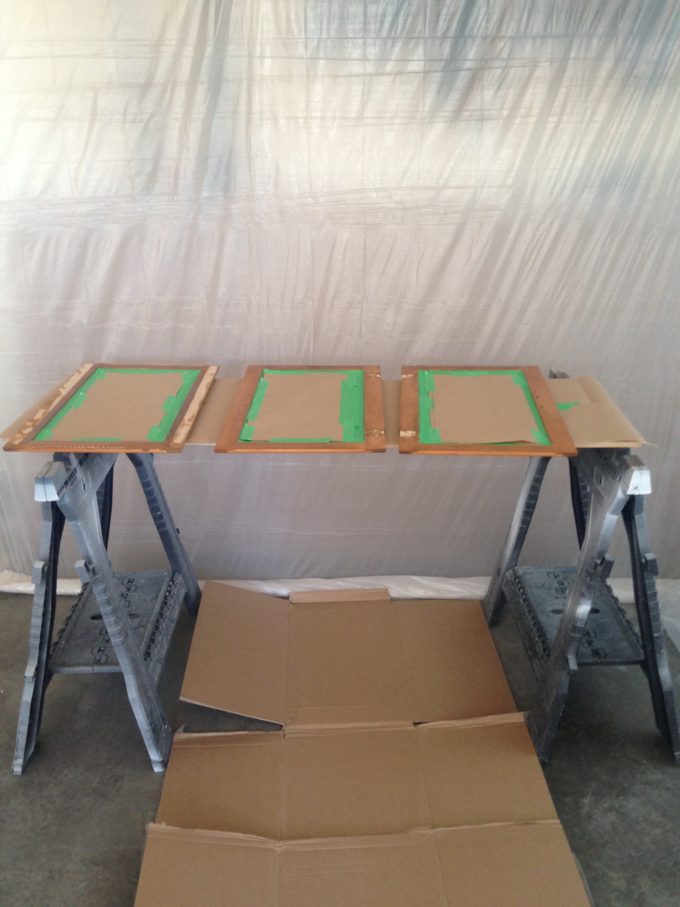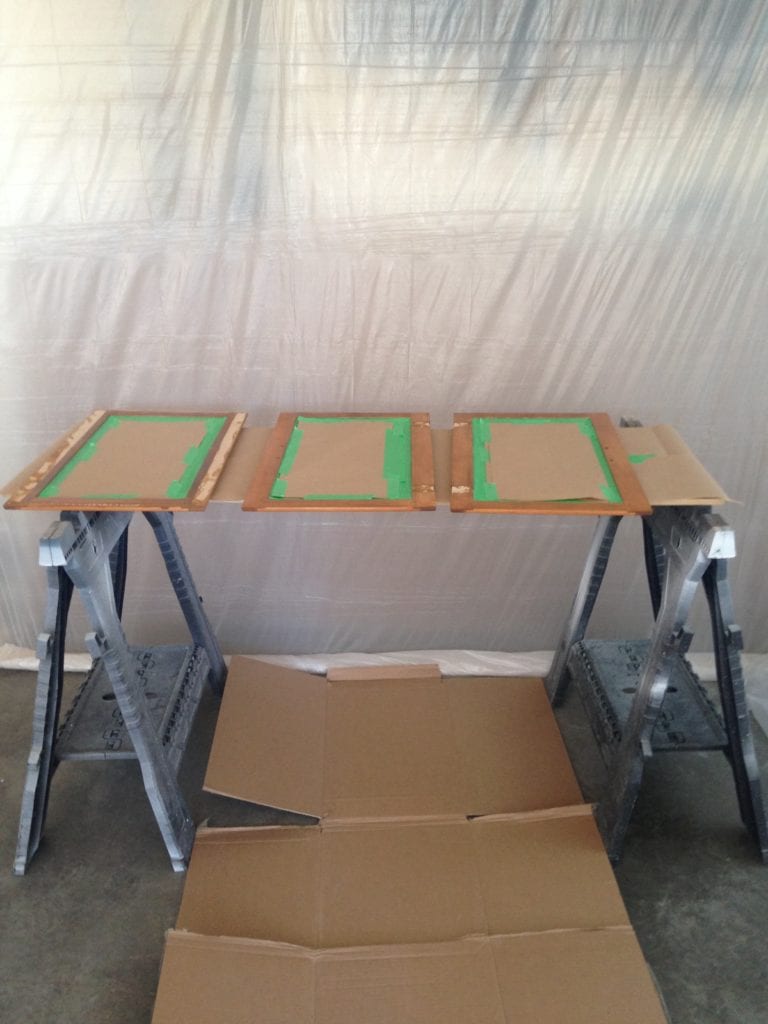 The existing hardware was painted with rose gold spray paint and coated with lacquer to prevent the paint from rubbing off.
Do you love spray paint projects? Check out this project for organizing a home office with spray paint!
Save on fabrics by ordering a wall tapestry!
The wood backing is actually covered in fabric with spray adhesive. Most of the pretty fabrics I liked were pretty pricey, so I ended up ordering a wall tapestry from Society 6, which was on sale for under $30!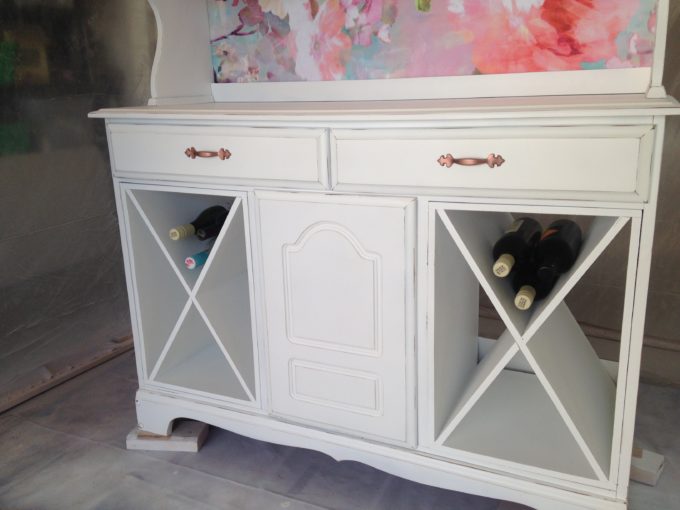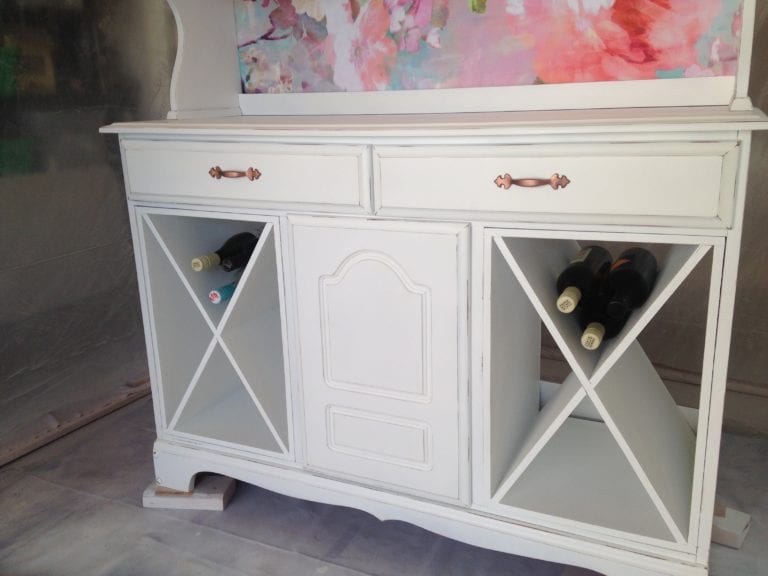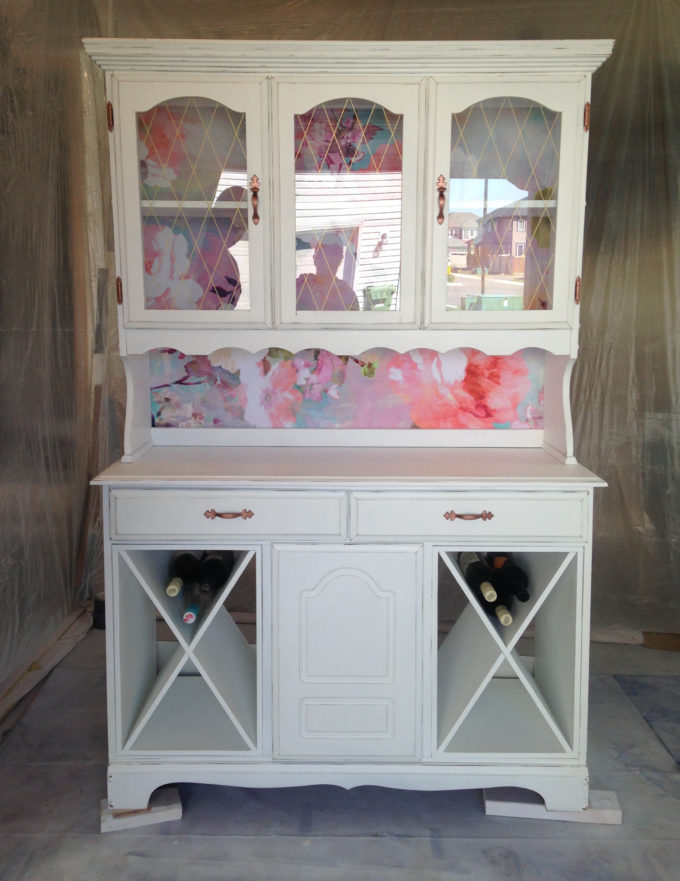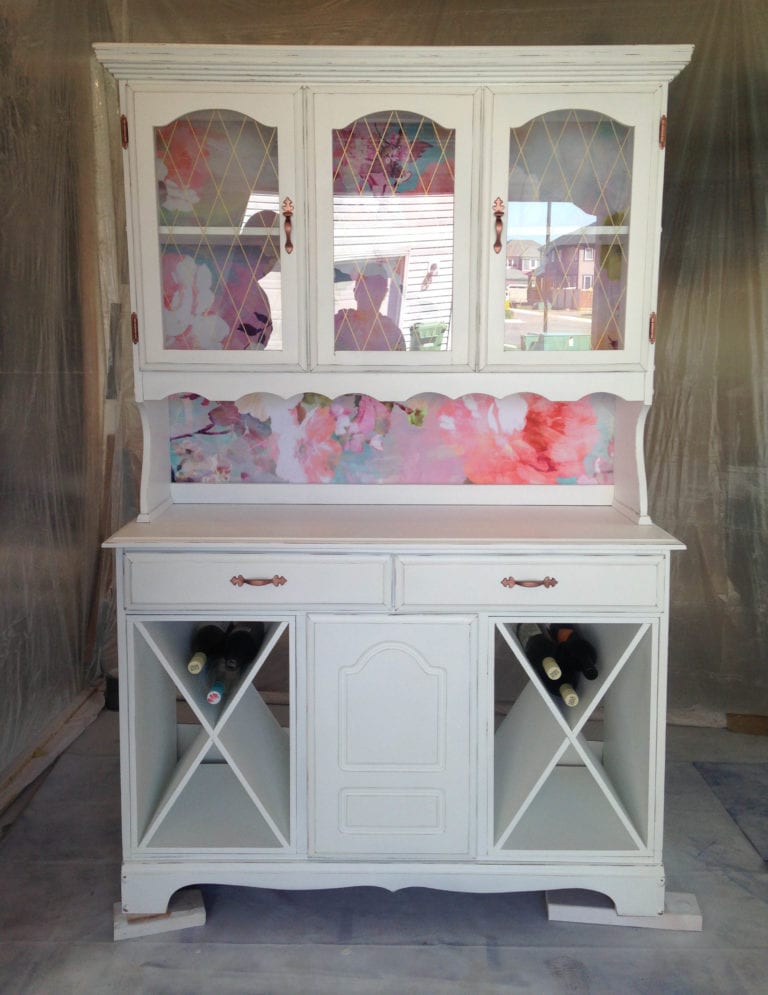 Budget Hutch Makeover: After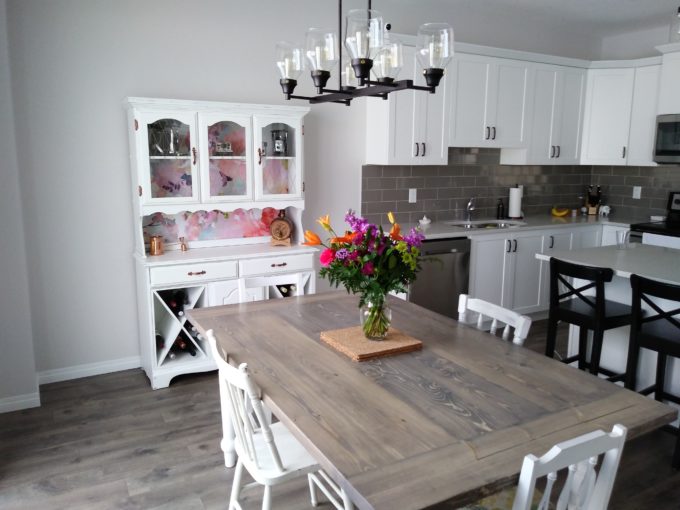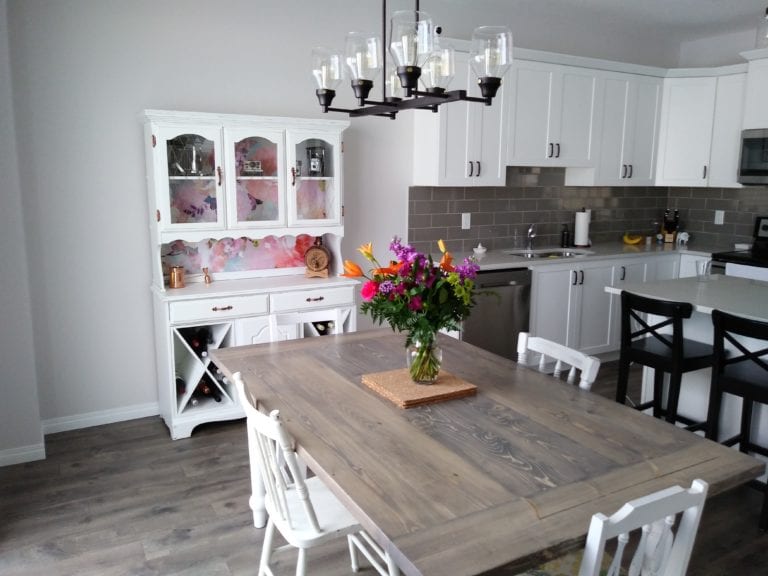 Here is the hutch in its brand new home! Its the perfect piece to add some personality to a newly built space.