Project: Updating Bathrooms For Resale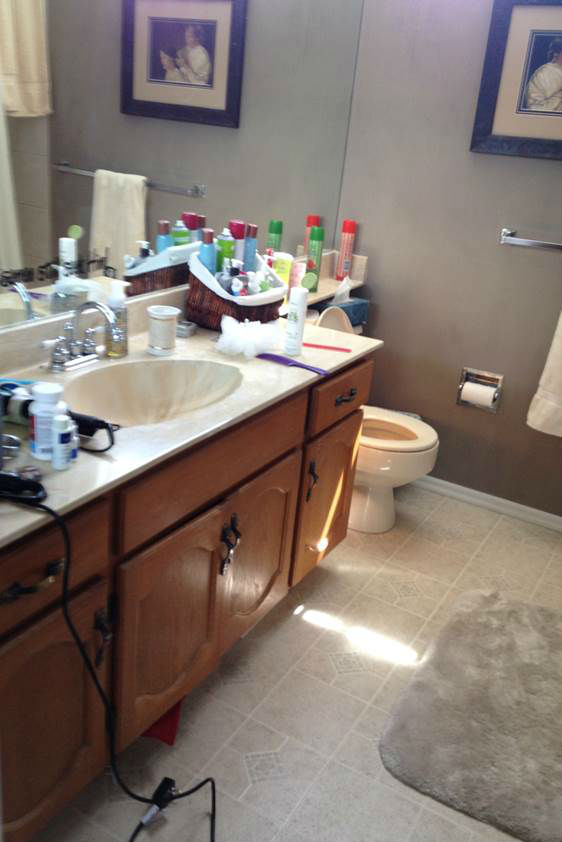 This is one sad little bathroom. The bones are good, but its just not inspiring. The home owners are looking to list their home and wanted some simple updates they could do without making a huge investment. Their realtor suggested adding granite to the bathroom cabinets but leaving the kitchen as is – (its more of a complete renovation project that future homeowners could take on). They were looking for colors of granite, paint for the walls, and a paint color for the cabinets.
The Design Plan: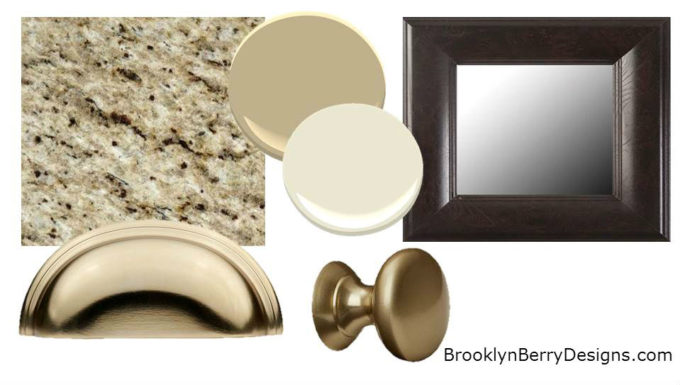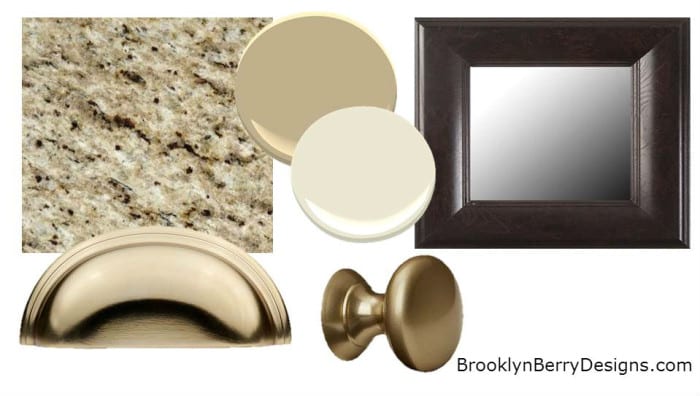 The house is very traditional in style. While my current favorite style for counter tops is a quartz, it just wouldn't fit into this house. This giallo ornamental granite is a classic style and neutral colors. The paint color is the same we chose for the living room in the basement – no need to mess with perfection! The cream color is for the cabinets. For the door hardware I am loving the brushed brass finish these days – and this set is from ikea so its really affordable as well. Another option would be to add a frame to the existing mirror.
Small changes make for a big transformation. This is what I like to call a lipstick transformation – just a few style choices not a major renovation with tile, shower, etc being changed. Perfect to freshen things up before selling.
** Update 12/30/2014 I finally got a photo of this bathroom after it was updated. It turned out so great!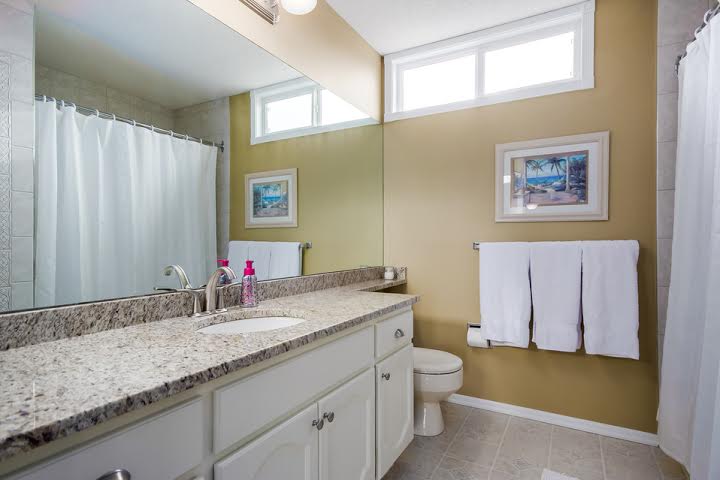 I love it! The painted cabinets are so much prettier. You would never know that they were the same cabinets, just painted! I was also thrilled to get rid of the marble shell sink counters (its one of the 6 features that make your house look old). Stay tuned for more pictures soon.