Window Treatment Replacement
When we first moved into our house there were cheap metal blinds installed in every window in glamorous colors like silver on the main floor and master bedroom, coordinating so well with the navy blue in the kids rooms. I was actually really excited about them, wanting to make roman shades from mini blinds. However, I decided it was important to have the cord free wherever possible. Last year we updated the main floor with cordless honeycomb shades in white, and left the kids rooms for another date.
I recently took a trip to Lowes and saw that they are now exclusively selling cordless faux wood blinds that can be cut to size in store. That is perfect for my "I want it now" philosophy with home improvement projects.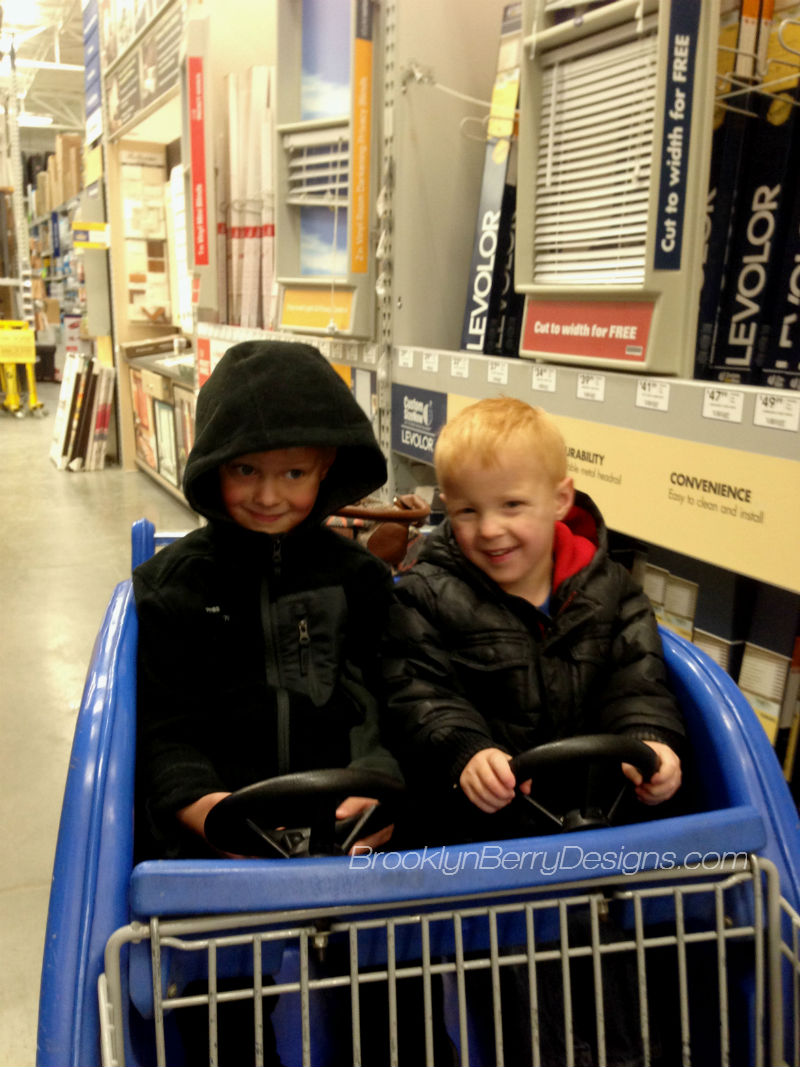 The kids always love driving the carts, and I love that it buys me a few more minutes of happy shopping time.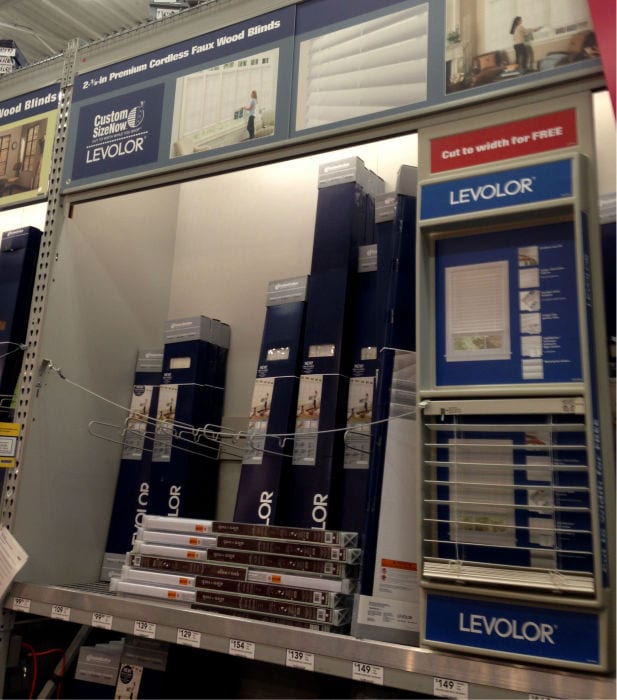 Of course the one window size that I needed she was sold out, but they had the same width available but at a longer length. I was willing to remove the bottom slats but the blind itself was $10 more. After talking to Joy, my helpful store associate, she was able to give me the blind for the same price as the size I really needed, saving me $10. I was so relieved to get the blind home and start to install it in the boys bedroom.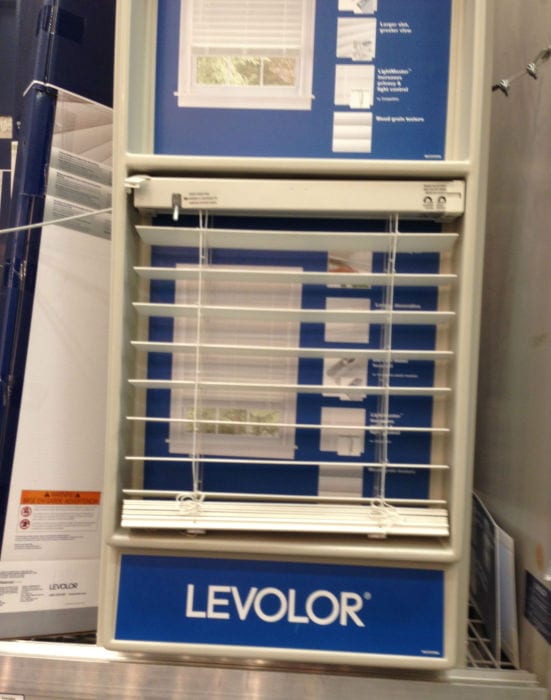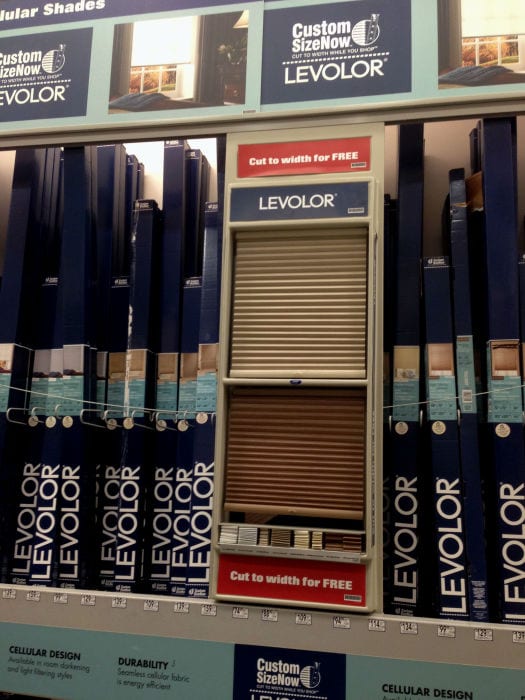 Its almost finished, and I can't wait for this to be the first roil that is 100% finished.
Stay at tuned for next week when I reveal the final installation!