Its spring break at our house this week, and we have been filling the time with adventures and outings as well as getting some organizing done around the house. As much fun as cleaning is, I was able to break away for some craft time. The inspiration? This fun and beautiful box from Kleenex Brand Ready to Care Collection by Betsey Johnson. I loved the bright colors and patterns, but the lips were my favorite part! As soon as I saw them I knew I wanted to use them for something else. I just needed the right idea.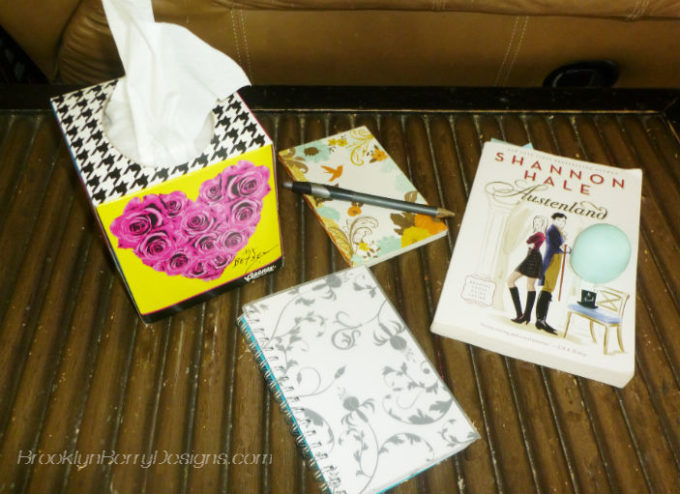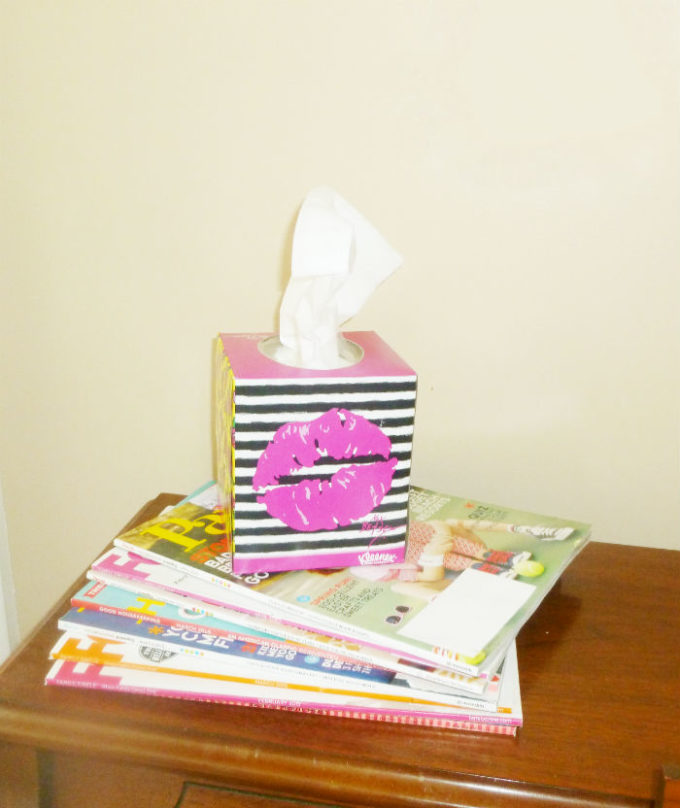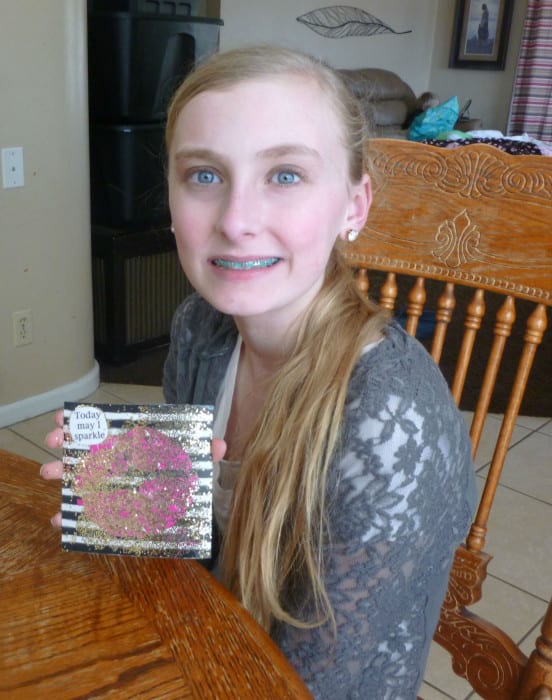 March is National Craft Month, and I my niece and I thought it would be fitting to use the adorable kleenex boxes to make some crafts. She thought it would be fun to make a magnet for her locker at school so she could have something sparkly to add to her personal space at school. Bonus that she can see it every day! So we got to work.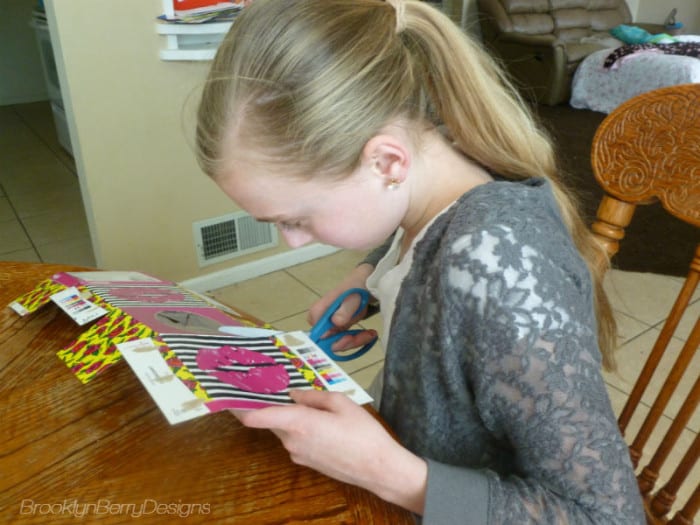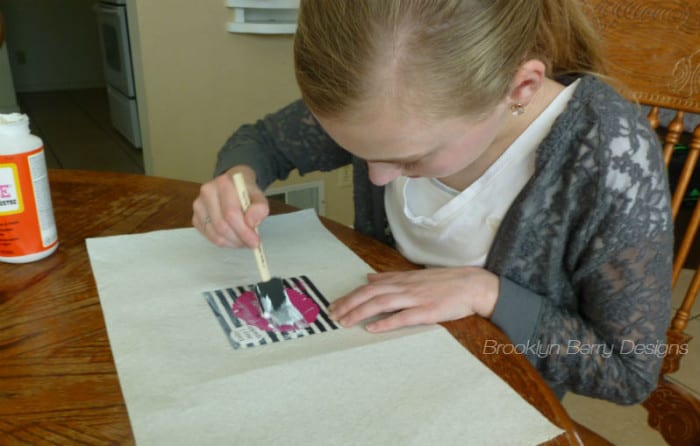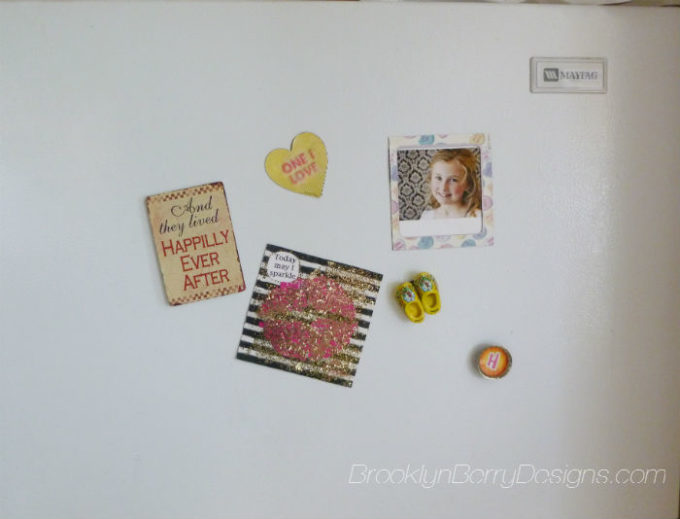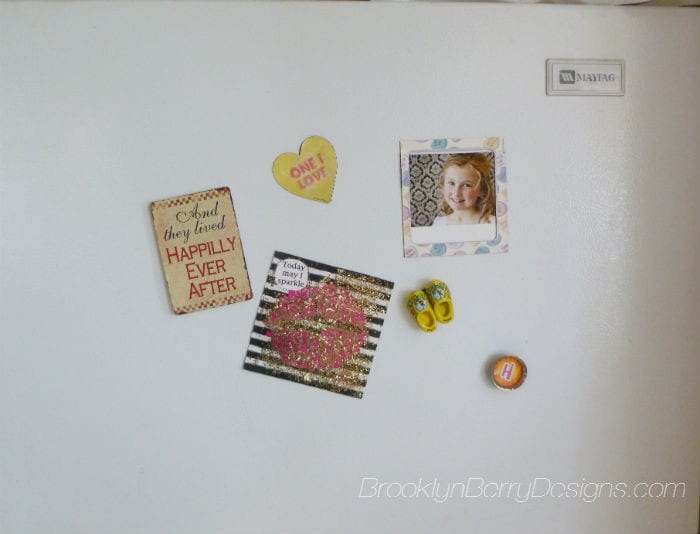 Before she took the magnet to school, I added it to the fridge! I wish I could have kept it for myself.
The steps to complete the project were really simple. Cut the box apart, getting just the image that you want to you. Add some mod podge and glitter for some sparkle, and hot glue a magnet to the back. I love how glam it looks! She will have the cutest locker at the middle school.
I can think of so many other projects I could make with these. I would love to use the boxes for making some cards for friends, or to use as a mat in a picture frame. What would you do with these fun Kleenex Brand boxes? You can follow Kleenex Brand on Twitter and Facebook too!
I'm showcasing the new Kleenex Brand Ready to Care Collection by Betsey Johnson as part of a sponsored series with Socialstars. #KleenexBetseyStyle
P.S. You may recognize my niece- she frequently shares her outfits and fashion style on Little Light Design Collective – check out her Ballerina Fashionista series there!