For more information on my story of
infertility
, the
IVF process,
and why I think family should be important for all of Alberta, please read my previous posts.
Families Are The Future of Alberta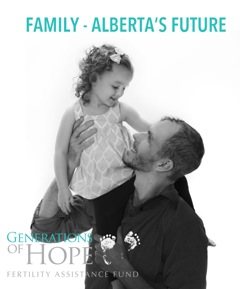 Alberta is the best place to raise a family and I love the value that the community and government places on the family. I am always proud of my home, and love telling my friends and family that live in the US about how grateful I am for our healthcare and parental and maternity leave programs.
Regardless of the price of oil, or the state of our economy, we all want a bright future for our children. My mom always says that is what kids are for, to fix her tech items, teach her how to use them. She honestly believes that this generation will use their amazing ease with technology to accomplish much more, in a shorter amount of time than previous generations ever had. Our children will be the answer to the problems caused by our generation. Children and families are the future, and what we need to be concerned with. We all want a better future for our children, and it is the responsibility of each of us, and in turn, our government.
Basic Stats:
In in 6 albertans struggle with infertility
Infertility is a medical condition that has a highly successful treatment
Funding a single embyro transfer could save the Alberta government $97 million a year and if wider societal costs are taken into account that amount could actually be closer to $179 million saved.
Lower multiples will lead to less complications and healthier
Ontario's government has ahead of us and has dedicated $50 million annually to an IVF funding program expected this year.
IVF funding makes sense and saves money. It's still the right choice for Alberta.
What do you think? Why do you love Alberta? Do you have a story you would like to share? Please drop me a line and let me know!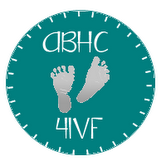 I am proud to be a part of the Generations of Hope social media team, as I 100% support publicly funded In Vitro Fertilization in Alberta. Feel free to follow the conversation by following @gensofhope or searching #ABHC4IVF #abpoli on Twitter or Facebook.