Knitting For Crocheters
If you are like me, and feel comfortable with crochet but the knitting has been frustrating, follow me to learn about the Knook. This unique hook looks like a typical crochet hook with a small hole on the other end. Threading a nylon cord through the hole allows you to keep the stitches secure – no more dropped stitches!
Knooking With The Knook
The easiest way to learn is to start out with a kit – a instruction book with a set of tools (I recommend this kit). There are videos about how to knook on the Leisure Arts website as well as lots of instructions in the books / kits. The advantages of knooking are that you can get a knit looking fabric by using only the knook and cord. For those of us (me included) who are most familiar with a crochet hook, the knook is easy to pick up. There are some new stitches to learn – similar to knitting with a knit and purl stitch. I think that knook projects wouldn't travel well because its really important to keep the cord in place.
Beginning Sets to check out:

Here is what I am starting with!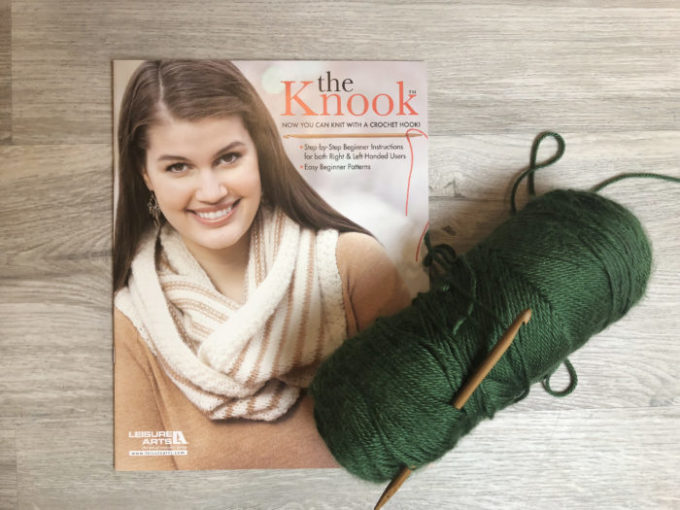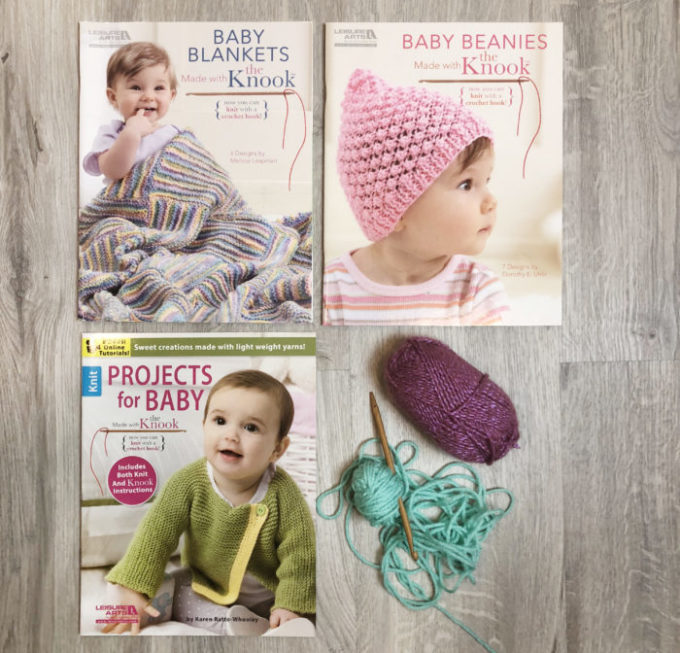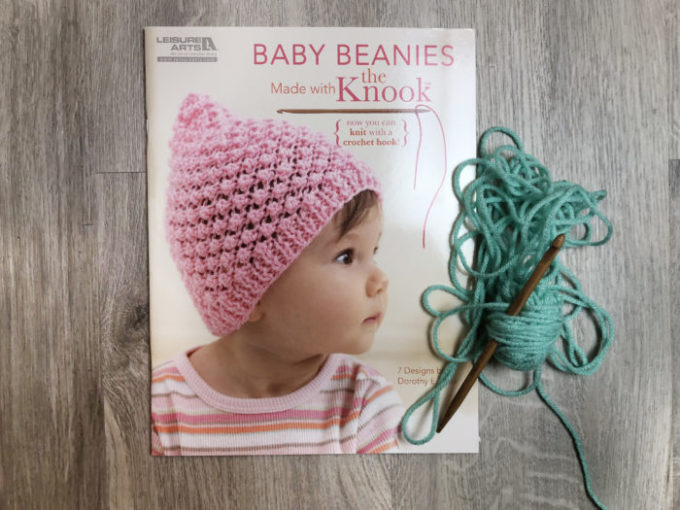 Have you ever tried knooking? Can you crochet and knit? I would love to know more about what you think.
-Brooke