Hey Crafty friends –
I wanted to share with you an awesome resource I found. I mentioned in previous posts all about the Cricut Explore machine (see the guide here) that there are tons of great sites to find svg files to use.
Whats great is that they work with the Cricut or any other brand of cutting machine that allows you to import your own images. CraftBundles is a site that offers svg images, fonts, and digital papers.
I check their site often for weekly free files, $1 deals, and the bundles. Each month they offer different bundles of products for an amazing price.
My first project I made used the Farmhouse style designs to make flour sac tea towels.
Flour Sack Tea Towel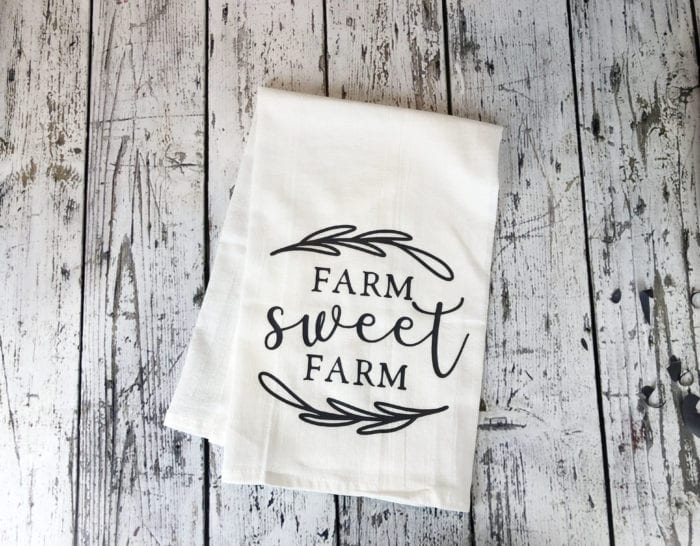 I found some flour sack tea towels at both walmart and target, and stocked up because I have some major tea towel plans.
Tools Used:
Image from Farmhouse collection on Craftbundles.com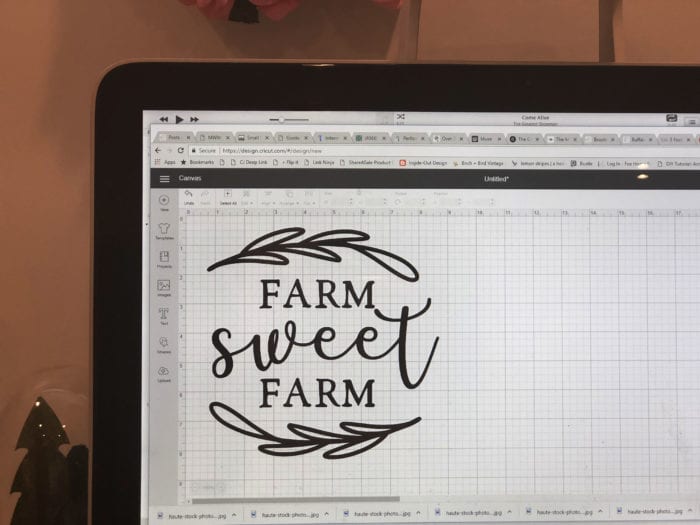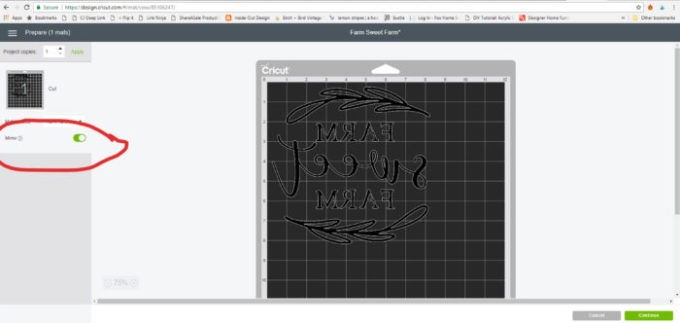 After downloading your files from CraftBundles.com, upload the file you want to use into your software. (Here is my full tutorial on how to upload your own images into Cricut Design Space). Because the image is going to be ironed on, make sure you check that the image is being mirrored!


My grandma is obsessed with Chickens (last count had at least 200 in her house from decorative figures to towels, pictures, everything). I am totally going to make her a Farm Fresh Eggs towel and here is hoping that when she reads this it will be after I have given it to her! There are so many projects you can make with this collection, let alone all the other great items in the bundle. So check out my new favorite site, and let me know what your favorite items are!