Hey! I am starting a Create With Cricut Challenge this year where a group of bloggers each create a project with a different material. This month we were given the challenge to create something using a cereal box. I had tons of fun ideas for a cereal box craft, but ultimately had to go with a home decor project.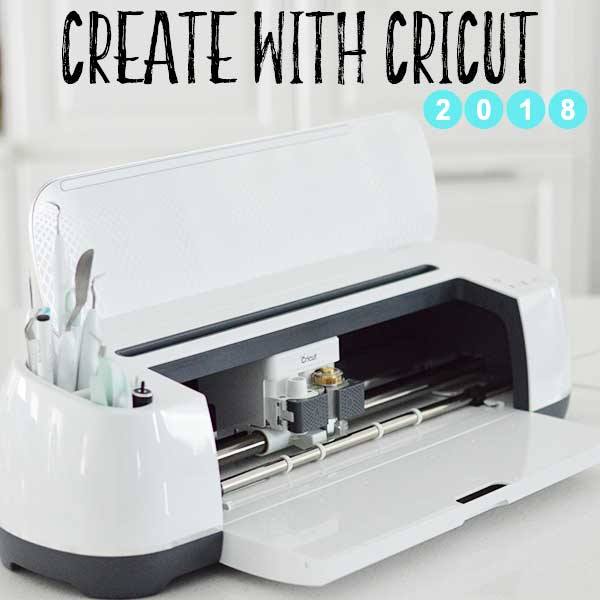 Cereal Box Crafts
The Cereal box is a great material to work with, and I am shocked I haven't tried it before. Its equal in thickness to posterboard or chipboard but has the added advantage of being FREE!
In our house I have been struggling to get my kids to have a positive attitude. I have even resorted to bribe with my kids. I think having a positive outlook is something you have to work at, make a goal, and teach yourself to look for those things. So, while listening to an old interview with Mr. Rogers while putting away laundry, I heard him say offhand, that attitudes are caught, not taught, and it was like a lightbulb went off above my head. This was exactly what I needed to remind myself and as a reminder for our family. I love making my own wall decor and art projects because I can customize them to what inspires our family, what we are working on, and what reminders we need to see. You can easily make this project with your own quote or saying too!
Want to make your own wall decor made with cereal boxes? Here is how to make it.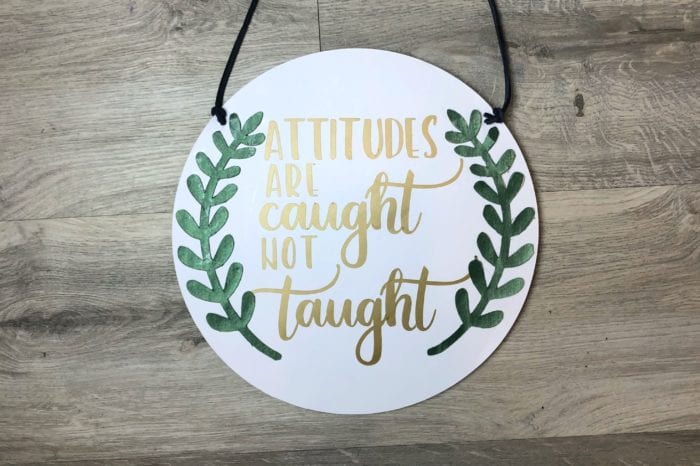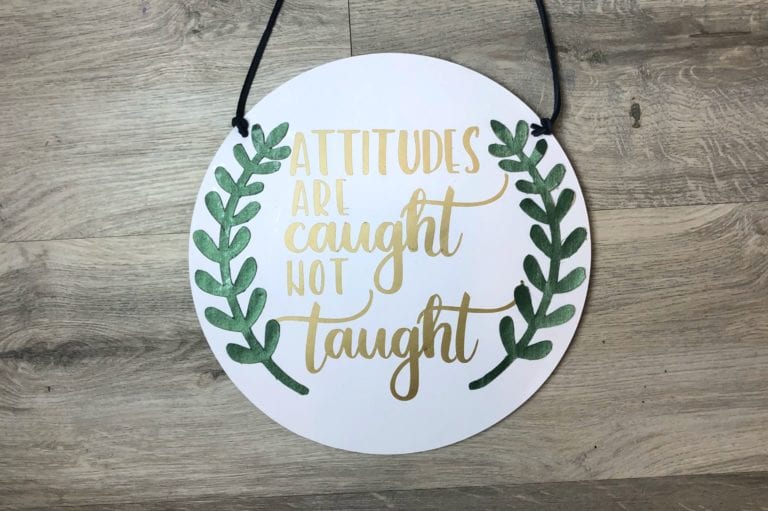 Disclosure: This post may contain affiliate links. This means I may receive a small commission if you purchase something from a link shared here (including links to amazon). This won't cost you anything, but helps to power this site and keep me drinking diet coke. Thanks for your support!
Supplies Needed:
Instructions:
Cut open your cereal box to get a flat material that can fit on your cutting mat. Put the glossy side down and cut a 11″ circle from your board using the deep cut blade. Set the material to poster board + to make sure it cuts all the way through the first time.
Cut another circle using paper or vinyl for your background. (looking back, if you were using vinyl it would be easier to put the vinyl on the cereal box cardboard and cutting it all at once).
Decide on your quote and design. I used the fonts Amastery Font Duo (from Creative Market) and the laurel leafs are from Cricut Design Space (Leafy branch #M25556F Four Seasons Home Decor)
Cut out your designs in vinyl and on the cereal box for a 3 dimensional look. I chose to do the lettering in vinyl and the leafs in paper glued to another layer of cardboard.
Punch two holes and tie a leather string to hang your sign!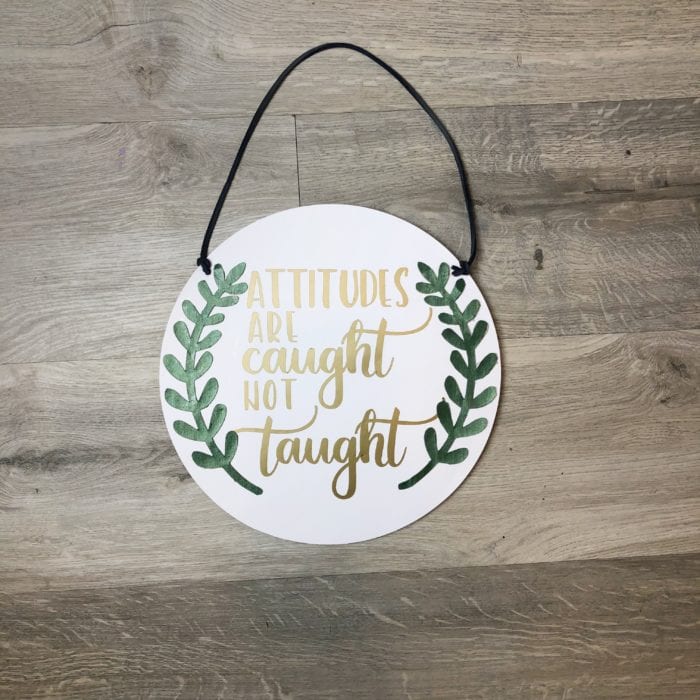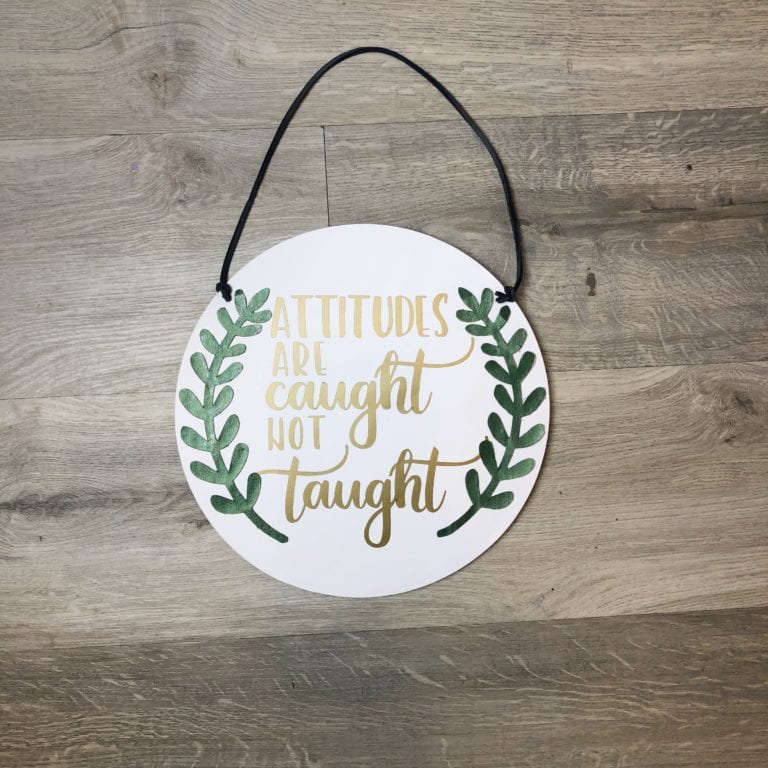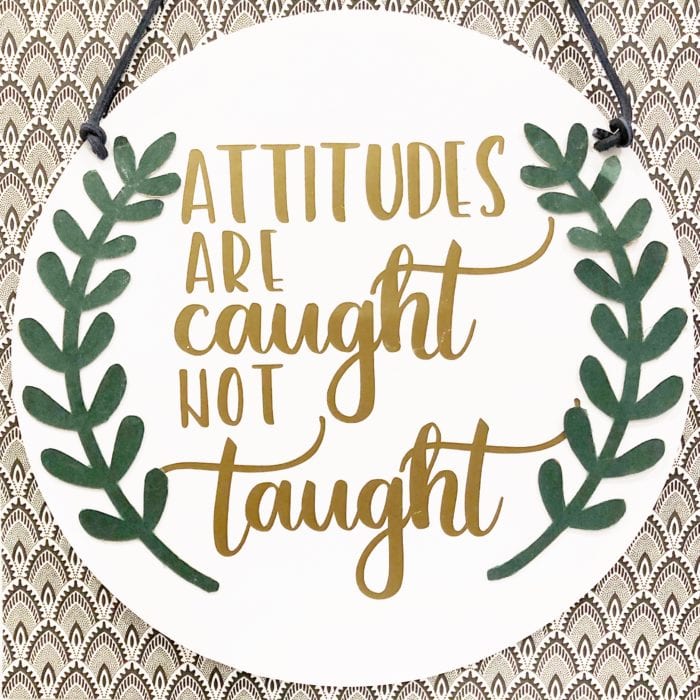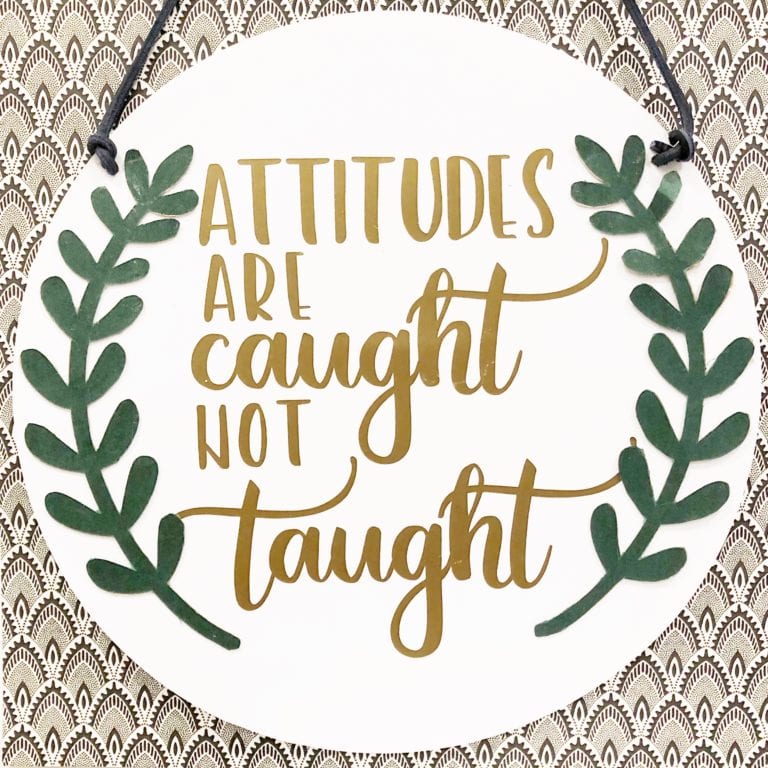 Check out all the other awesome Cereal Box craft projects from Cricut Bloggers: