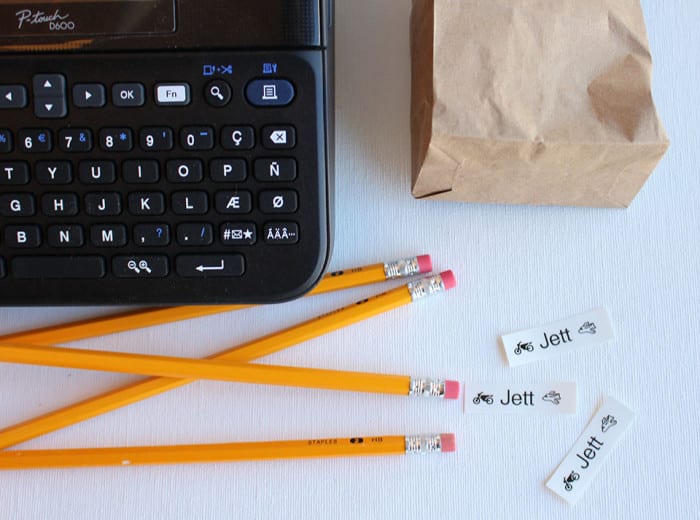 Back to school. Labeling. What a great time for parents. Hahahaha. With 3 kids in school, each with their own set of gear including 2 sets of shoes, there is a lot of things to label. I actually don't mind this job, because I am quite nerdy about my love for label makers. Using a label maker is so much easier than trying to print out and trim to size cardstock. I have learned my ways. The Brother PT-D600 Label Maker is my go-to tool for back to school.
The PT label makers have been around forever, so I am sure they are familiar to you. This model has a few options that I really like. It uses both batteries and AC power, so you can label until your heart is content anywhere you like. There are 14 fonts and hundreds of frames and symbols to customize your labels. You can even make barcodes or design your own on the computer and print them out, allow you to completely custom make your own designs. You can also choose between various color and types of materials including iron on fabric, clear and colored stickers, and paper.
Besides adding names to all of my kids clothing, water bottles, school supplies, and backpacks, there are also so many cute DIY projects you can use the label maker for. Here are my favorite 4.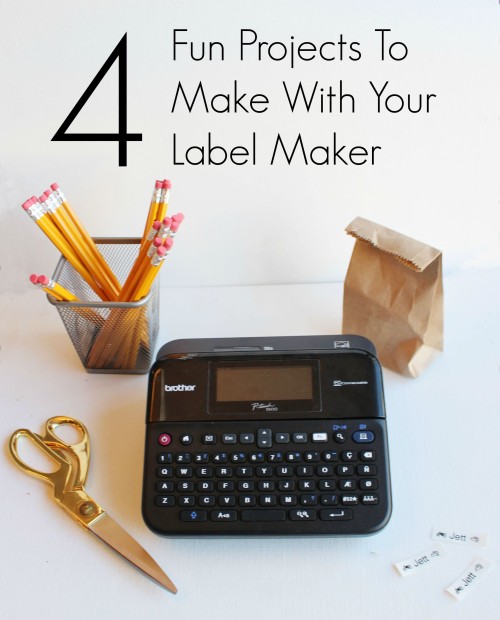 Cupcake Toppers / Food Labels made by Whimsey-Love.
Manage your cords and chargers by using washi tape and clear labels over the top. via I heart Organizing.
Wrap your birthday and Christmas presents and let the tags become part of the decoration! via Craft and Creativity.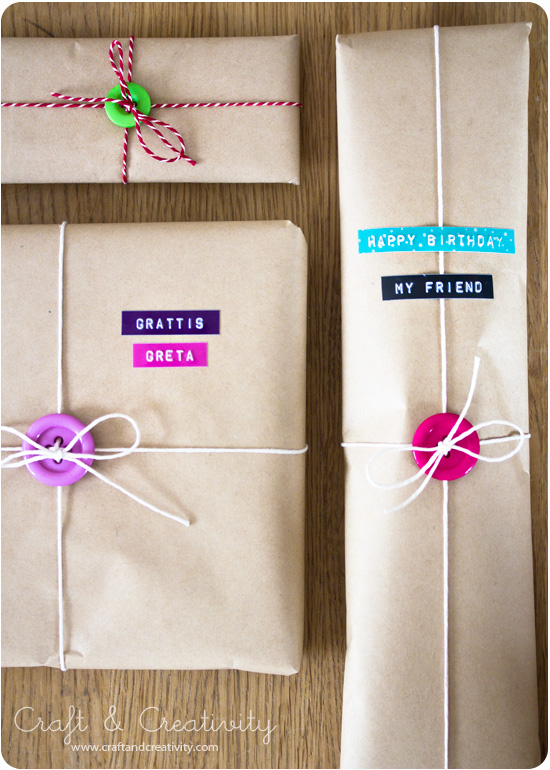 Create your own collection art in shadow boxes like Handmade Charlotte did.