There is something about a historic neighborhood that makes you feel like you are walking in a real life movie.
While I used to think that I preferred a more contemporary style of home I am finding myself appreciating a mix of the contemporary and more traditional looks combined.
This Chateau style home has intricate architecture and breathtaking views. It is somewhat of a new build with the conveniences that come with it, but manages to bring the character of the century old homes that the city of Montreal has to offer.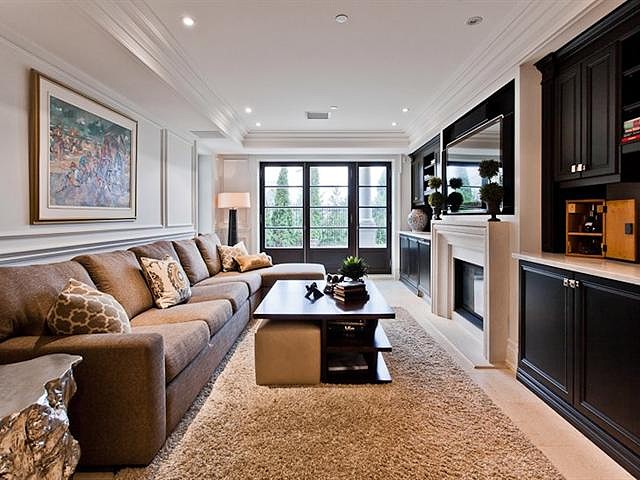 White walls are usually found in a more modern or industrial trend, but with the black interior doors and molding and eclectic antique furniture make this home feel like an up to date home without feeling too modern and cold. This media room feels cozy and intimate, proving bigger isn't always better.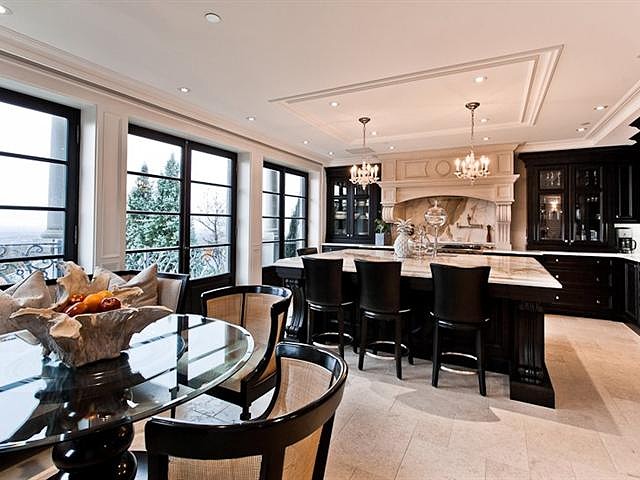 While we have often heard of heated floors, the Jerusalem stone floors throughout the home are both heated and cooled. Luxurious on your toesies.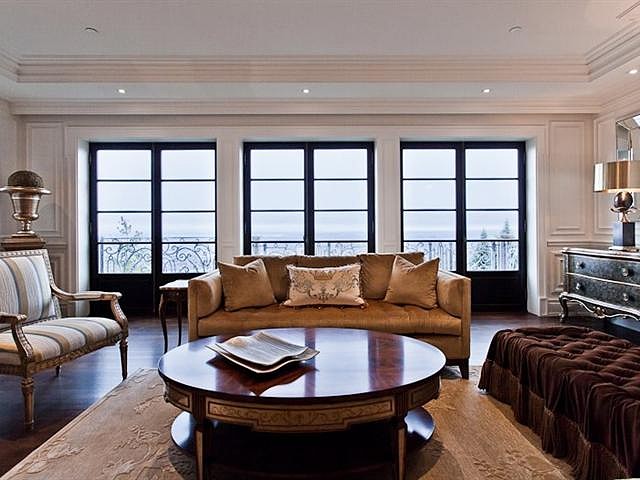 I love the simple streamlined sofa next to the button tufted ottoman and console table. The wine cellar has a 1,500 bottle capacity and is styled with wrought iron chandeliers and sconces. Who cares about the rest of the house, any woman would stay here and never leave.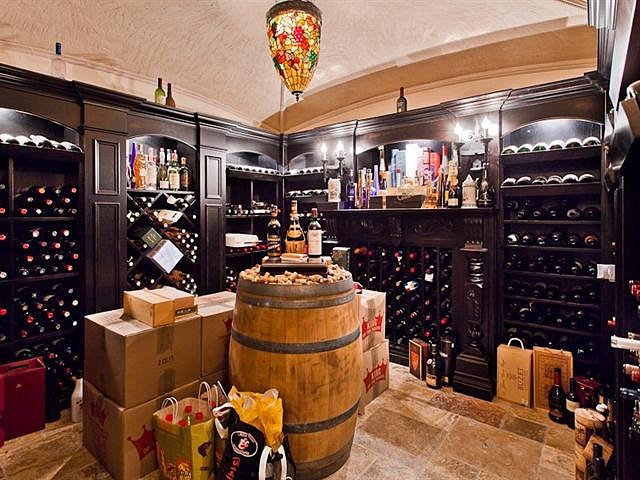 There are so many amazing Montreal homes. I can't wait to show you more!