If you are looking for a cute and simple christmas craft, you will love this Modern Christmas Nutcracker. With standard craft supplies and an unfinished nutcracker, this inexpensive craft is great for a group activity!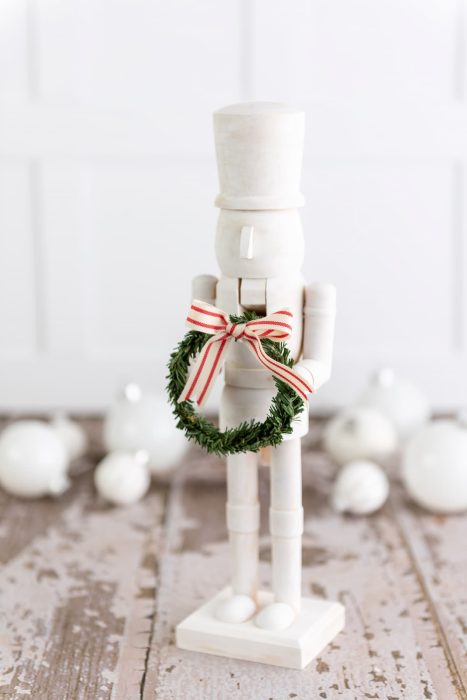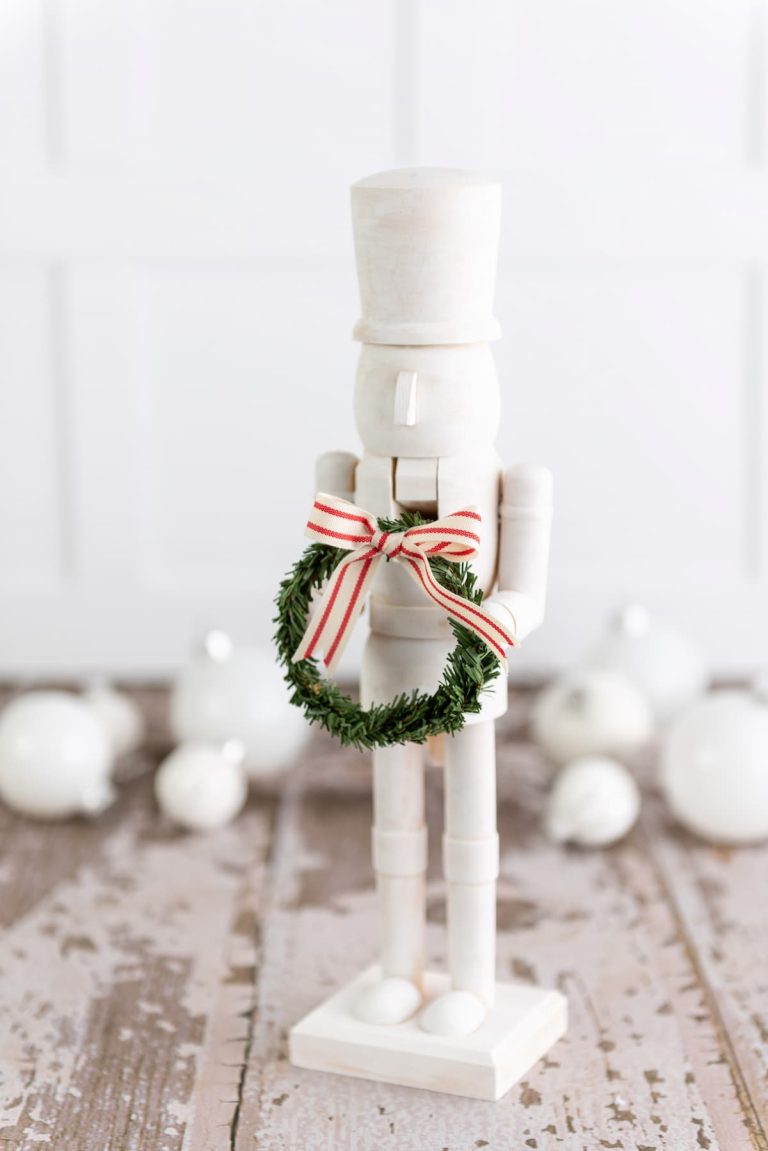 Growing up I always saw the famous ballet production, The Nutcracker, every year at Christmas. Since that story takes places on Christmas Eve I have always associated nutcrackers with Christmas decor.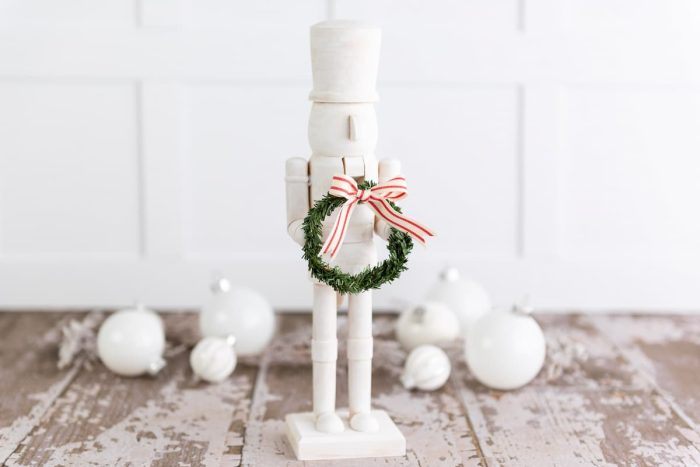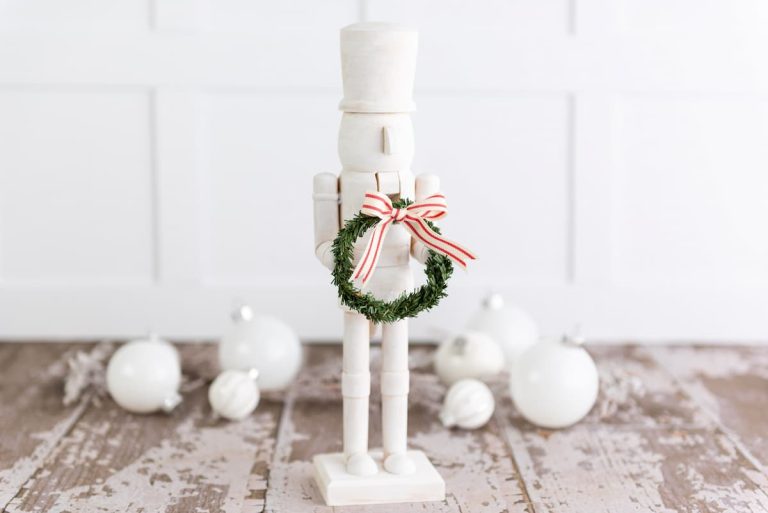 Christmas nutcrackers always tend to be really brightly colored, and I tend to lean towards more modern designs. So when I found some unifinished wood nutcrackers I knew I could update them and make them my own.
Which means you can easily adapt this to fit into your own home style as well!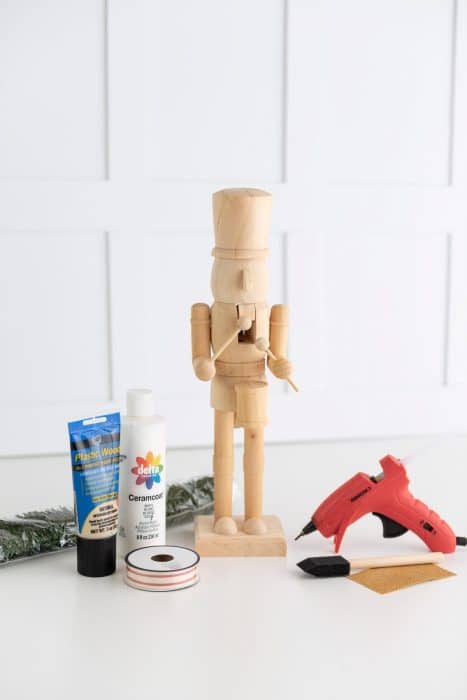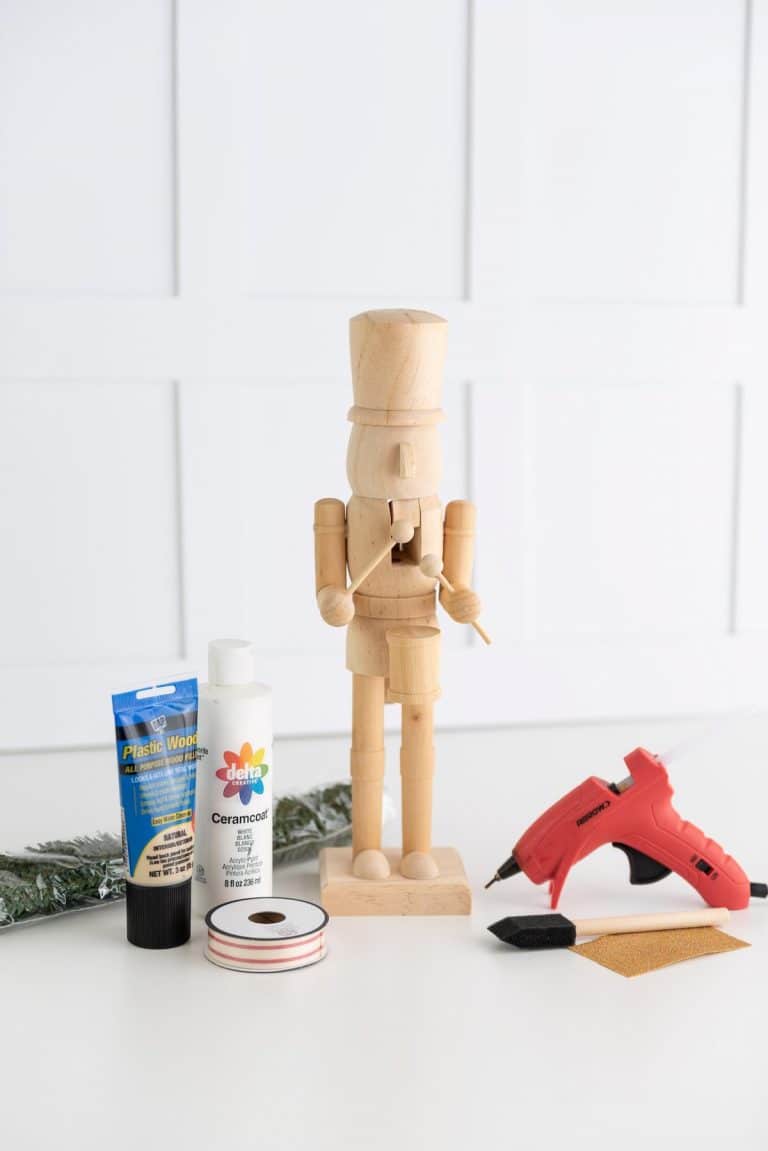 DIY Modern Christmas Nutcracker
Materials Needed:
Unfinished wood nutcracker (similar on Amazon or Michaels – I'm using the 12" size)
White Craft Paint
Paint Brush
ribbon
Sandpaper – 60 grit
Wood filler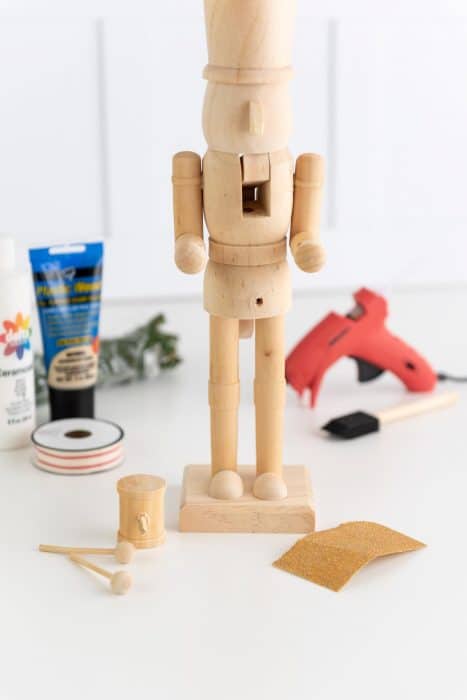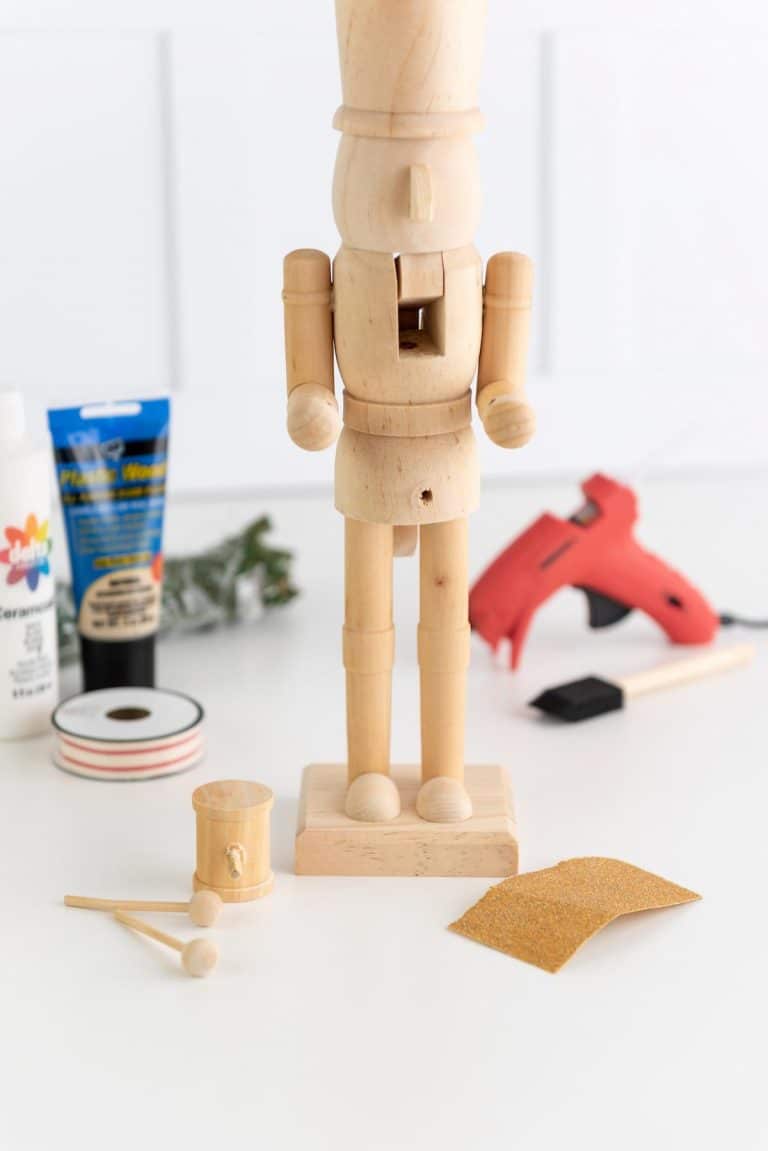 How To Make Modern Nutcrackers For Christmas
To begin you want to remove any of the unwanted pieces. These will vary depending on what shape or style your nutcracker has. I removed the drum and drumsticks on the one I used to give it a more simple look. These pieces can be removed by simply rocking it back and forth to loosen the glue.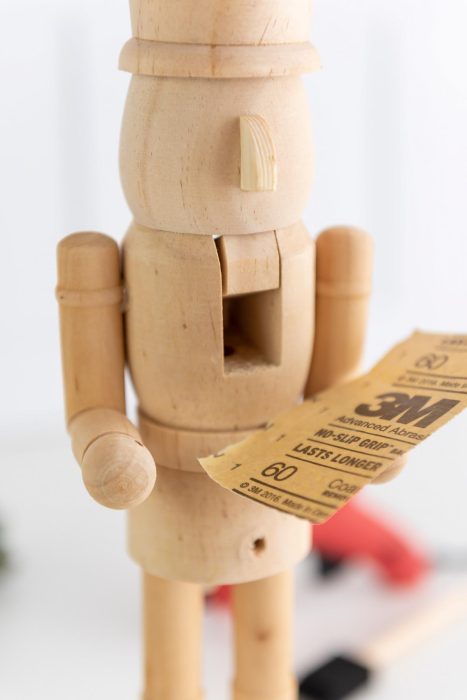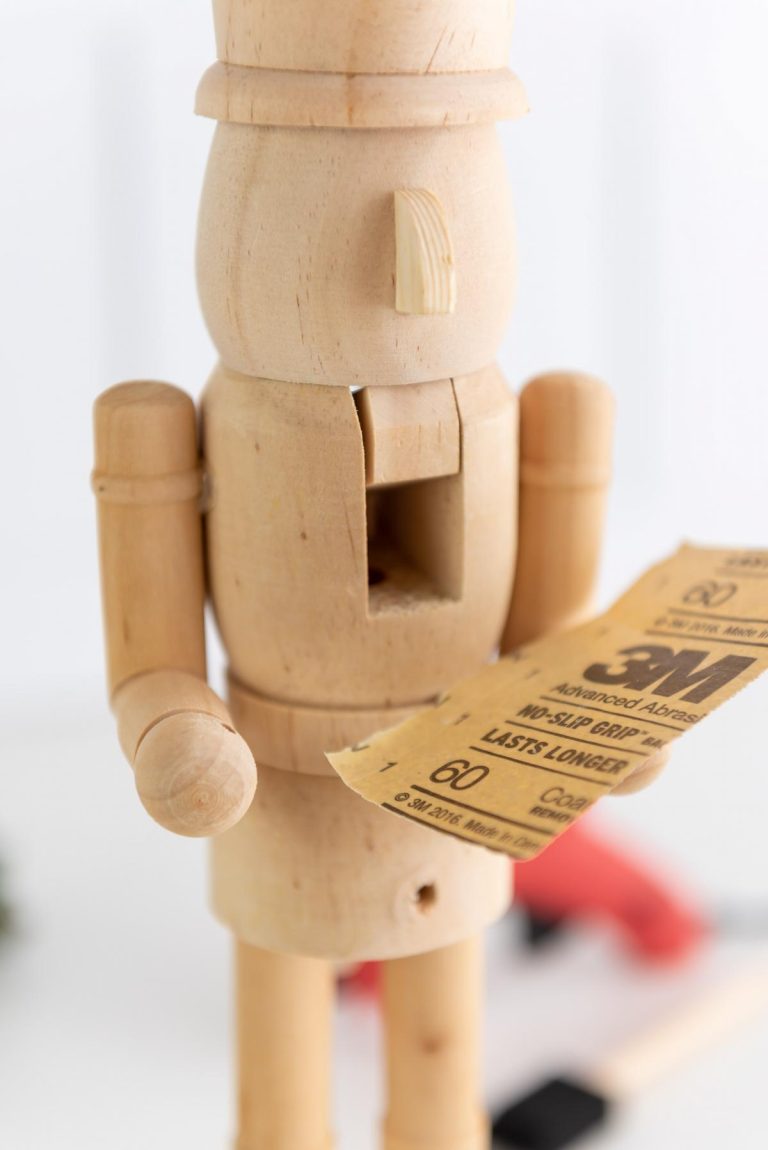 Next using the sandpaper, smooth away any dried glue that remains or wood splinters from the drilled areas.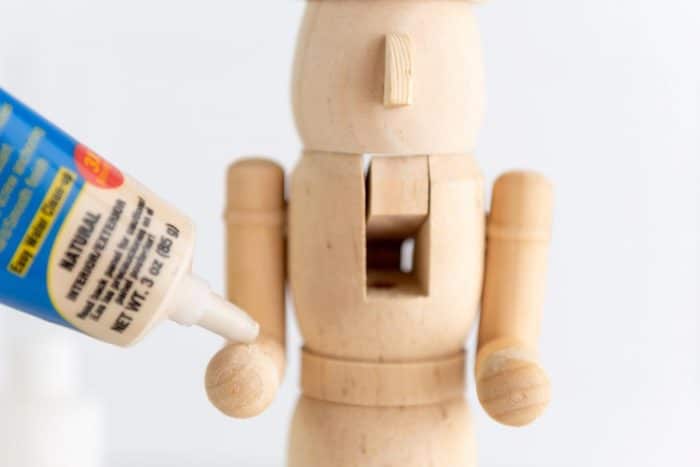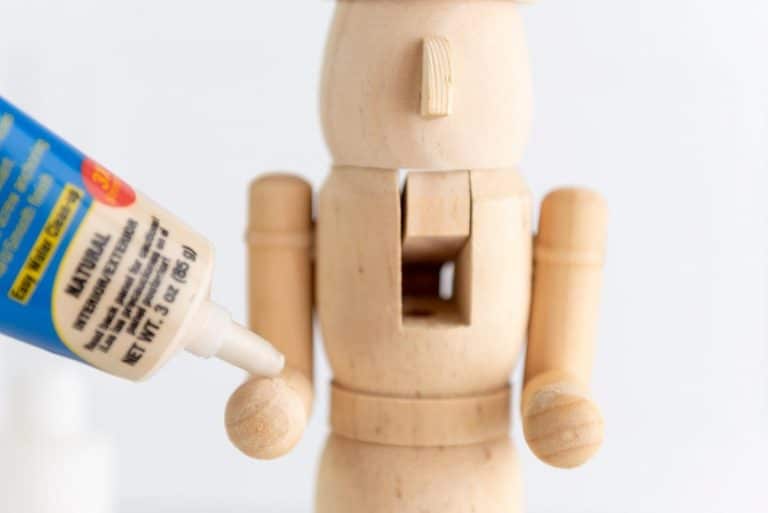 According to the package directions, add wood filler to any open holes or gaps that held the
pieces you removed. Allow to dry completely and sand once again.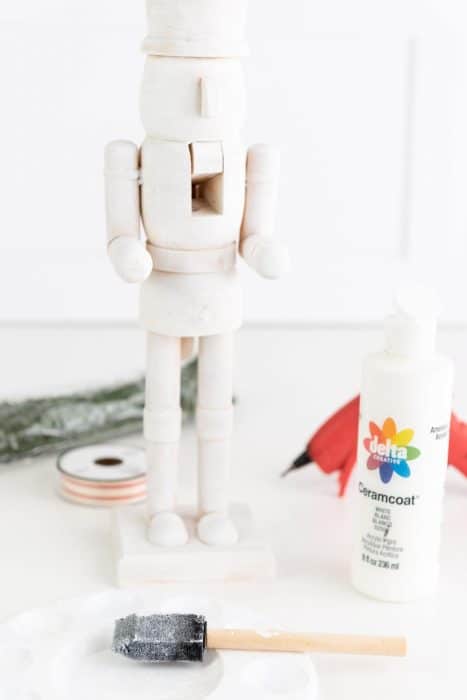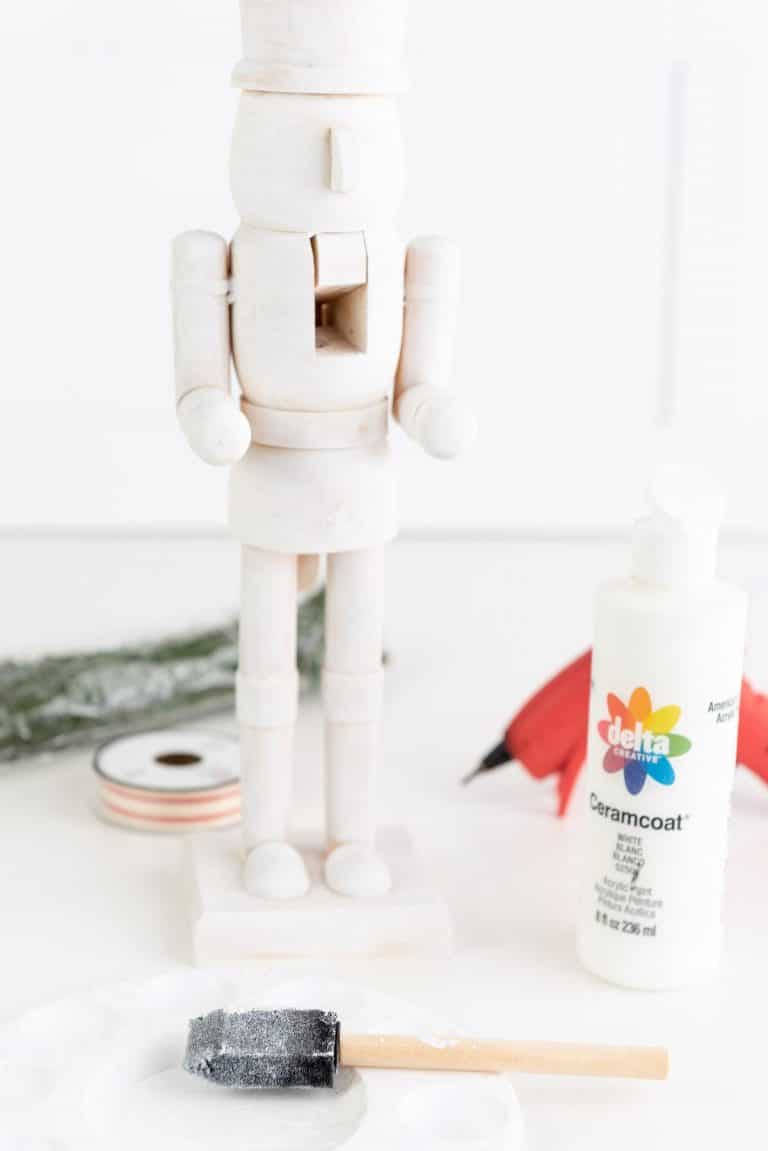 Painting can be done in any color that you would like. I chose do dry brush a white paint to look more like a white wash finish. It could also look amazing with a matte black paint, or even in bright colors in a group.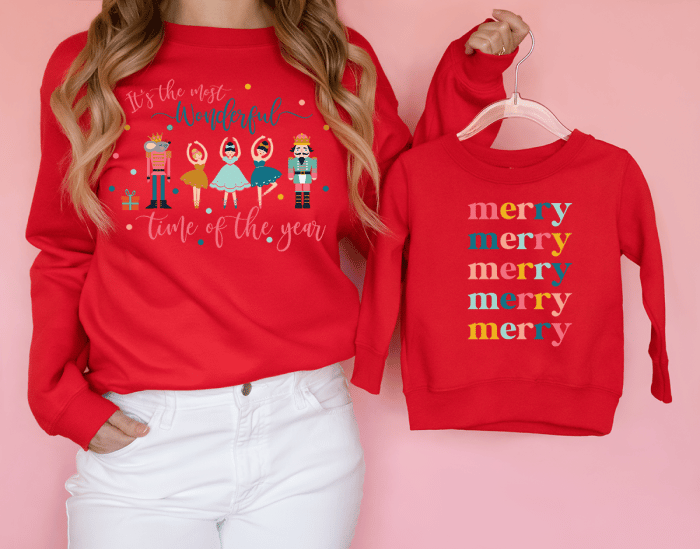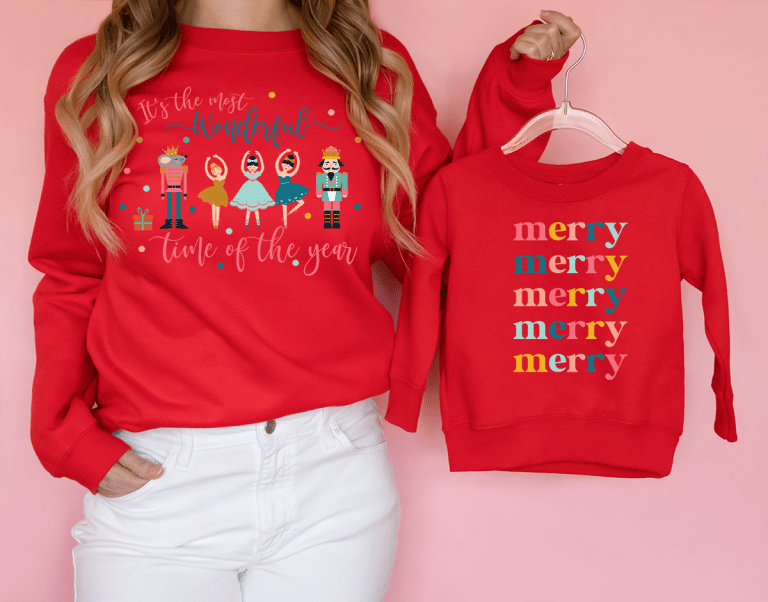 If you love nutcrackers you will love this Christmas Nutcracker design! This free PNG file can be used for sublimation and would be so cute on a Holiday sweatshirt!
If you get any globs of paint or spots where its just thick, just gently go over it with the sandpaper. This also will give it a more rustic and distressed look.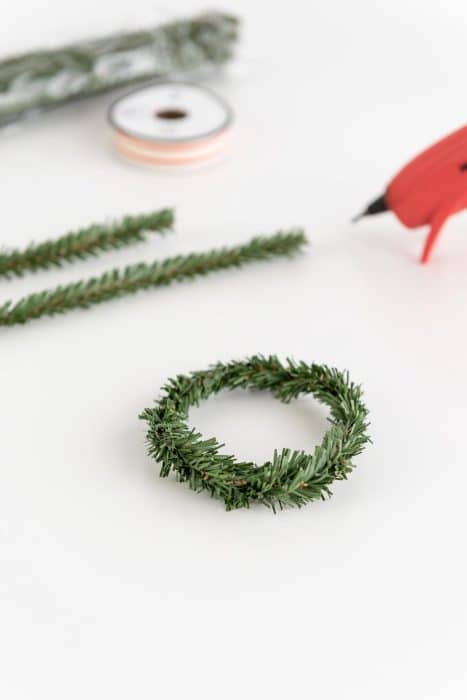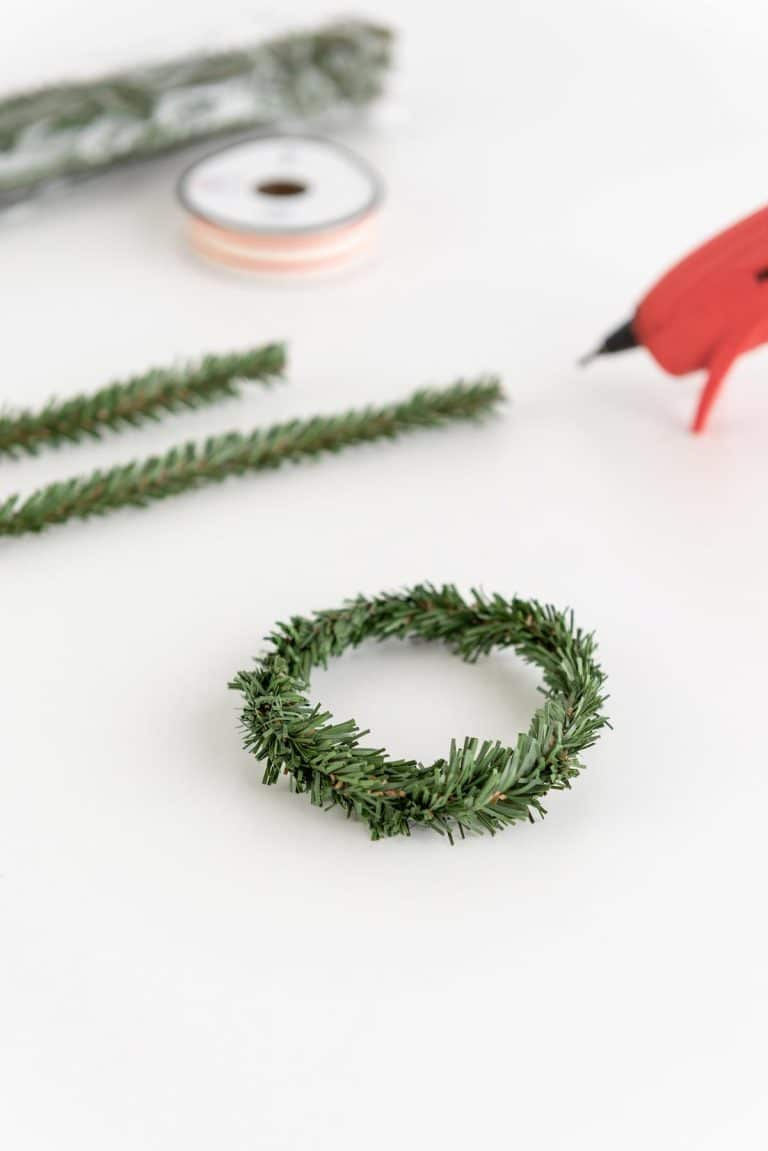 The wreath is made using wired pine stems. If you are looking online I found them listed as garland ties made to attach a garland to a railing! You will need to form a wreath approximately 2.5-3" wide (depending on the distance between arms). If needing to use 2, loop the 2nd stem in, out and around to create a continuous piece. This will also make the wreath fuller.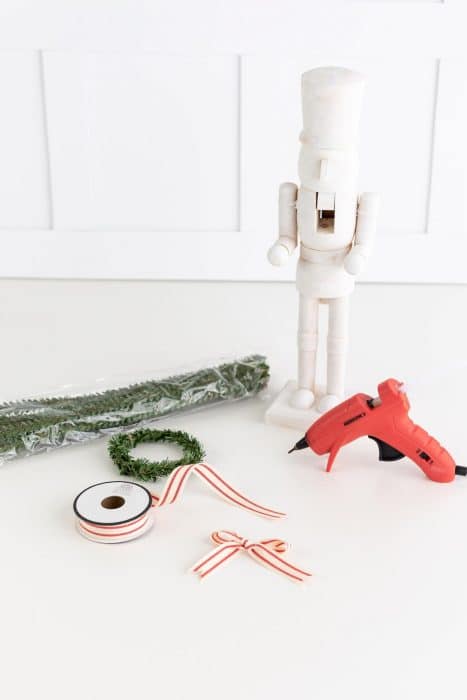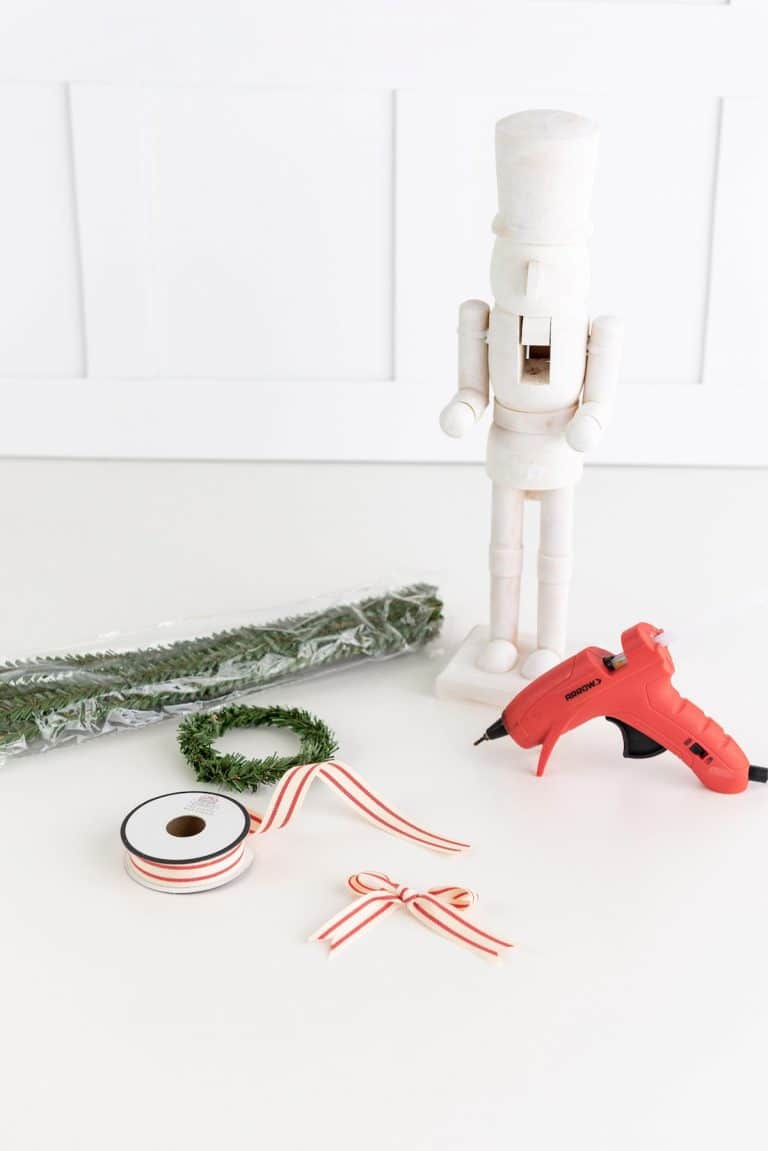 Tie a bow. Using your preferred bow method, make a small bow for the top of the wreath and attach with
hot glue.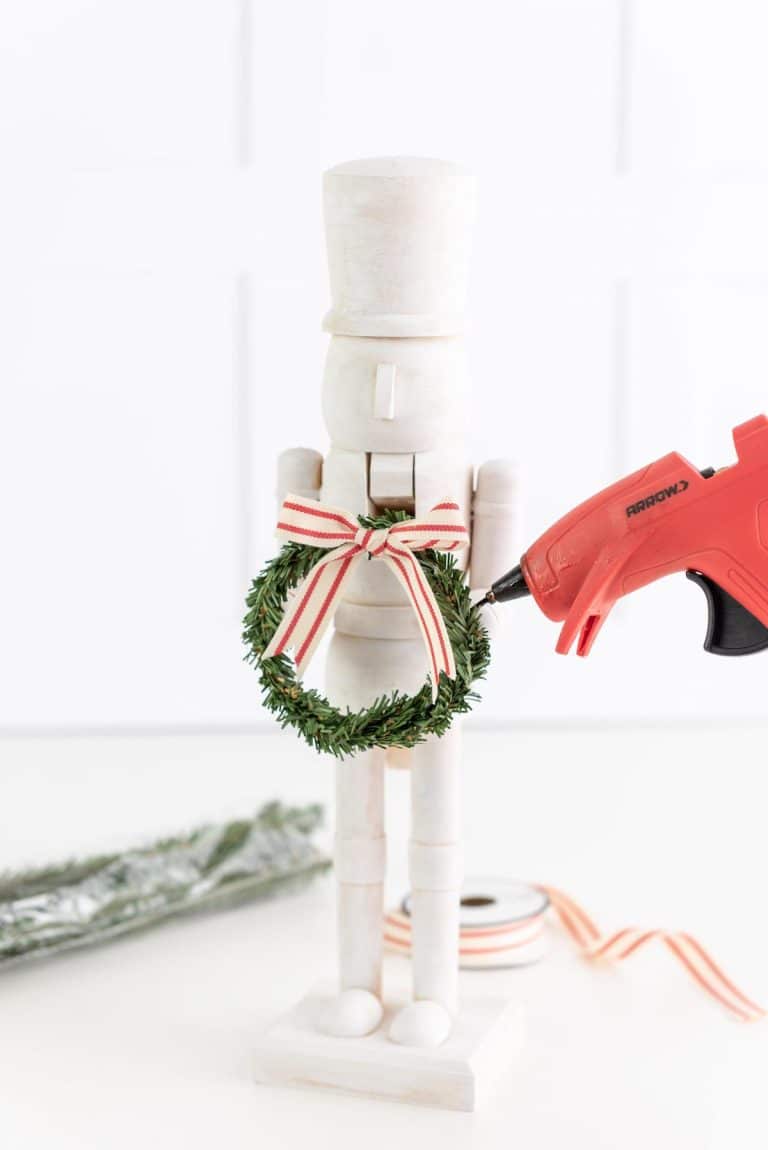 Attach the wreath to the nutcracker. Add hot glue to each hand of the nutcracker. Place the wreath to the desired height and attach it to the nutcracker to look like he is holding it in his hands.
Pin For Later: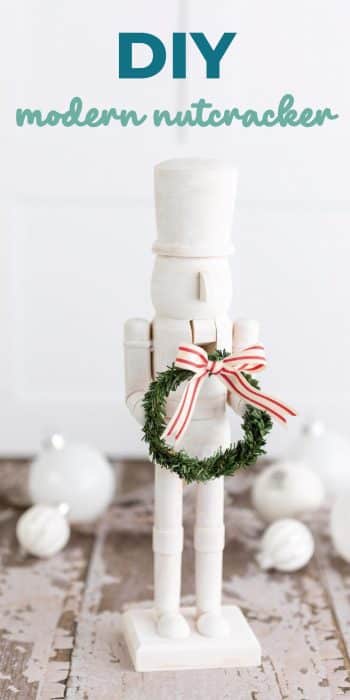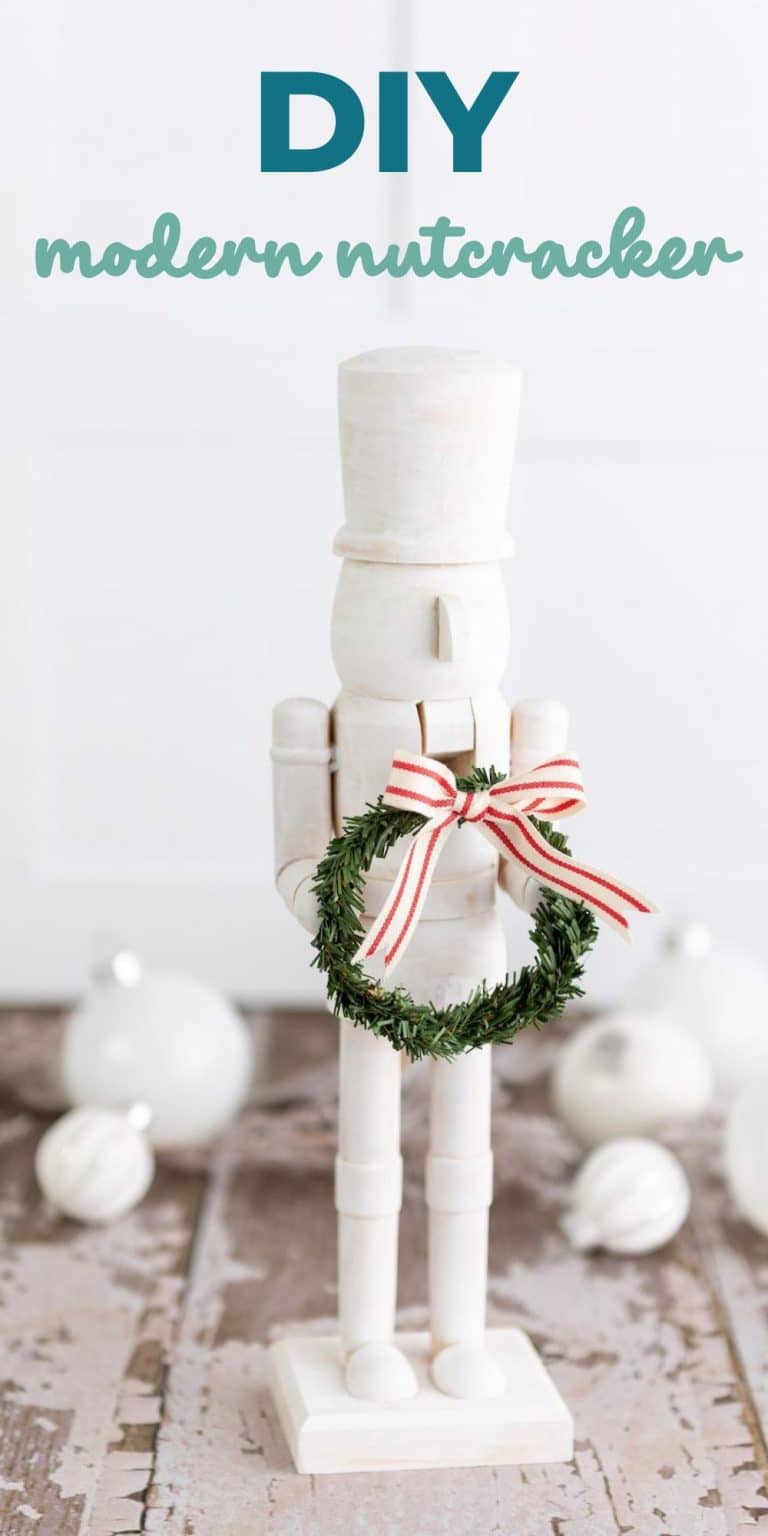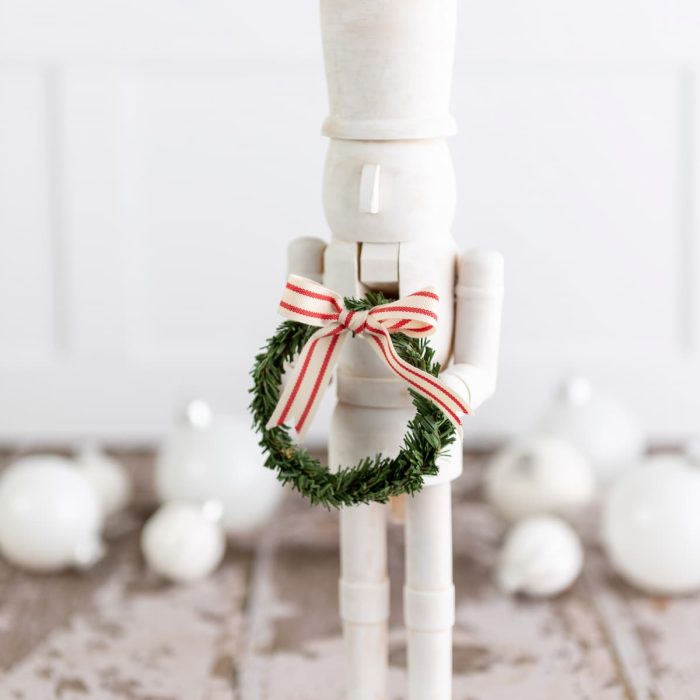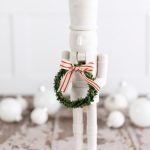 Print
Modern Christmas Nutcracker DIY
Yield: 1 Nutcracker
Cost: 20
Materials
1 Unfinished Nutcracker
1 piece Sandpaper
1 Wood filler
1 White craft paint
1 Pine stem
1 Ribbon
1 hot glue gun
Instructions
Remove unwanted pieces from nutcracker

Sand any rough pieces with sand paper

Add wood filler to the open holes and gaps

Paint with a dry brush. Lightly sand for a distressed look.

Use pine stems and form into a circle shape to fit between the nutcracker arms. Weave a second stem around the first for a fuller look.

Tie a bow with ribbon and attach to wreath with hot glue.

Attach the wreath with hot glue to each hand of the nutcracker.