Learn everything you want or need to know about monogramming including letter order, how to monogram hyphenated names, and monogram ideas. Lets get started!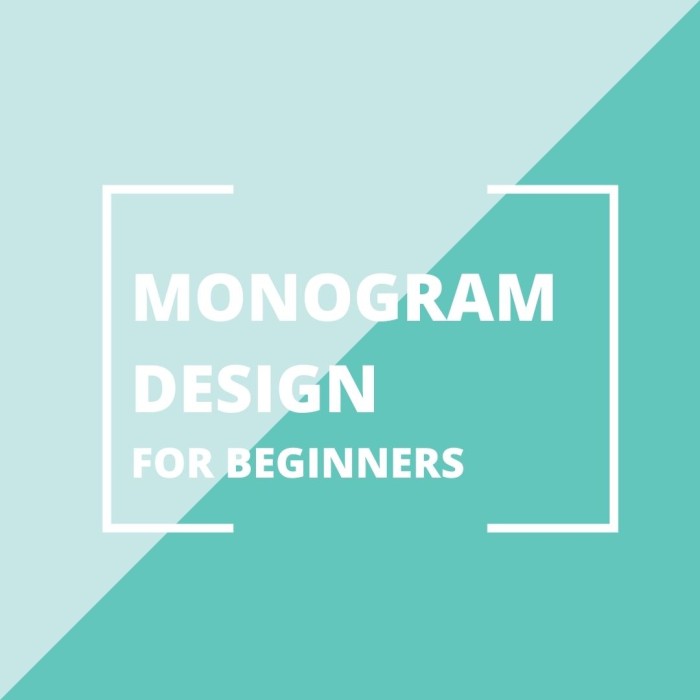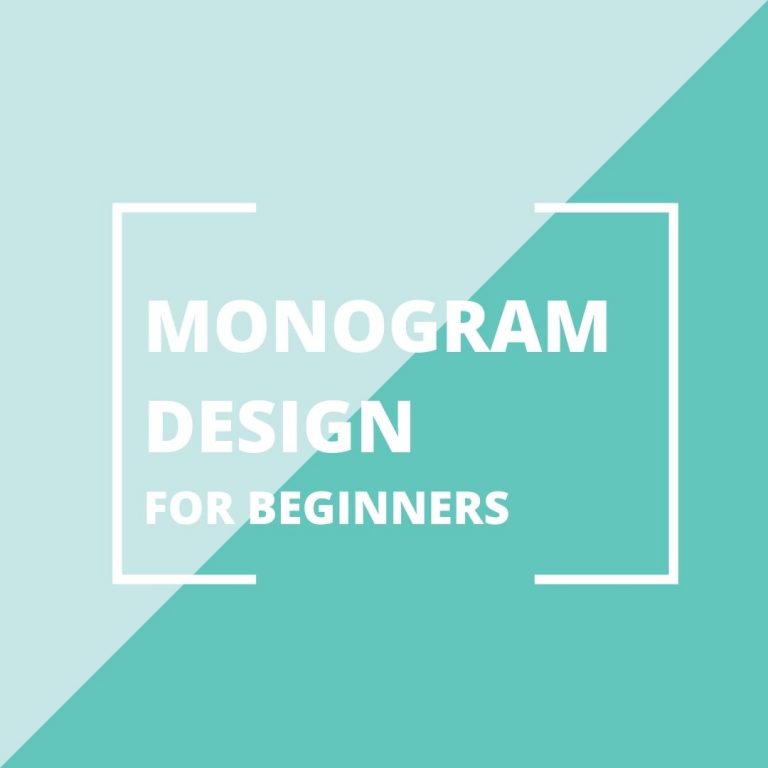 Do you love the classic style or monograms? Monograms are such a stylish and classy way to add a personal touch to a special item and make a thoughtful gift.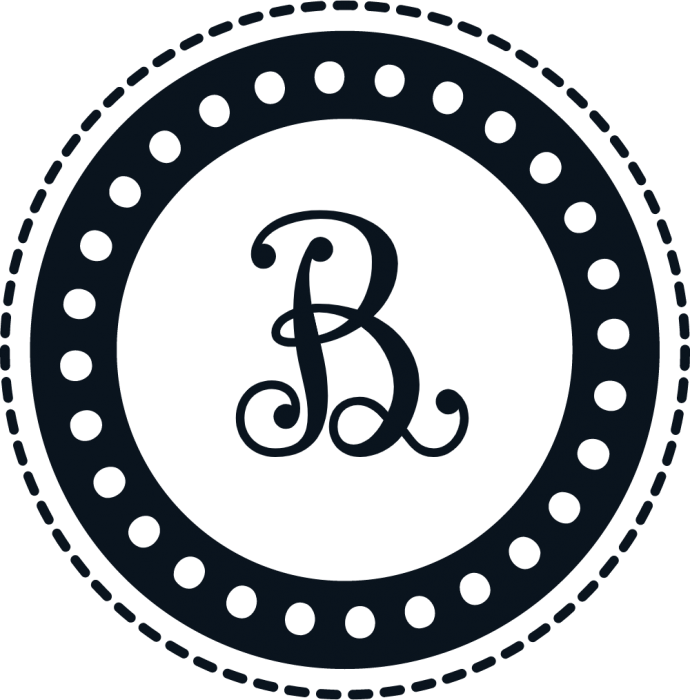 What is a monogram?
A monogram is a design using your initials – either one, two or three letters. Typically a first, middle, and last name initial are used but there are many different design options.
Monograms are often used on everything from custom made shirts, tote bags, personalized stationery, towels, and many more items.
Monogram Design Guide
There are many ways to design a monogram using any number of letters and any combination of couple and family last names.
Types of Monograms
Personal monograms are typically three initials – first, middle and last names but can also be just one or two letters. I often see people without a middle name use just two letters.
Couple Monograms
Family Monograms
Number of Letters In Monograms
Single Letter – a single letter initial can use first name, last name, or household name.
Two Letter – A double letter monogram can be used for a first and last name (Sophia Patterson) or couples with hyphenated or different last names (Smith-Patterson)
Three Letter – a three letter design can be used for a person's full name – first, middle and last. It can also be used for a couple with the same last name. The letters can be all the same letter size listed first, middle, last. Letters can also be sized small big small – typically the last name is the middle initial.
Names or Phrases – A design using an entire name or a statement phrase.
Letter Order Rules
The letter order rules for monograms are so diverse. Depending on the situation and name preferences,the options could be unlimited. Here are some great images to show you various options for letter order rules from Southern Living. Mark and Graham has another great visual guide for letter arranging.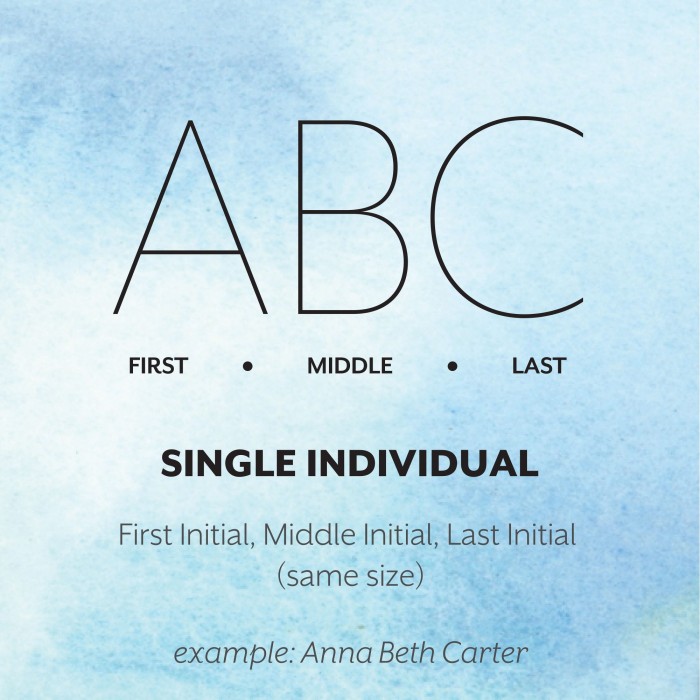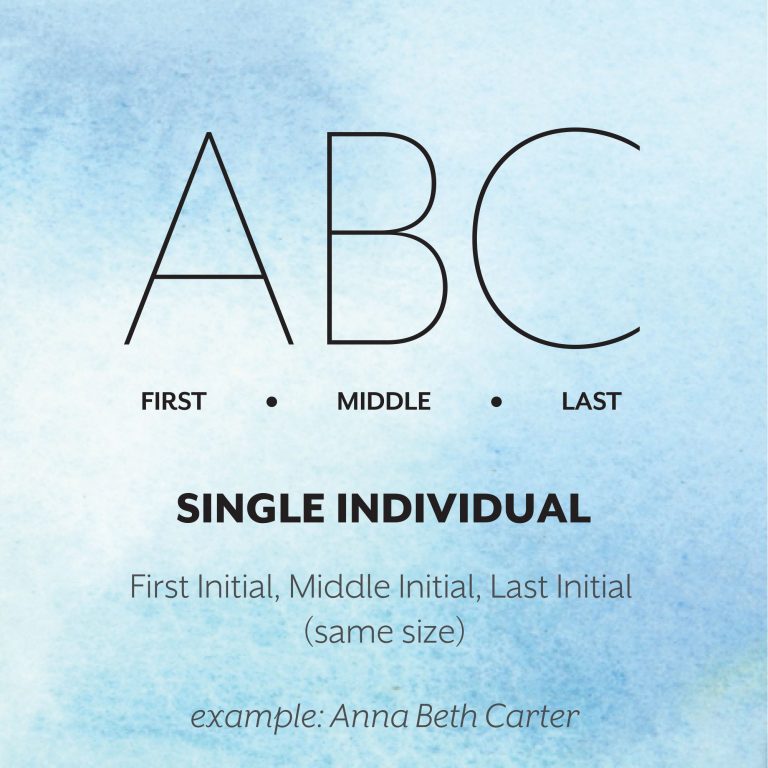 When letters are all the same size enter the letters in order – first, middle, last.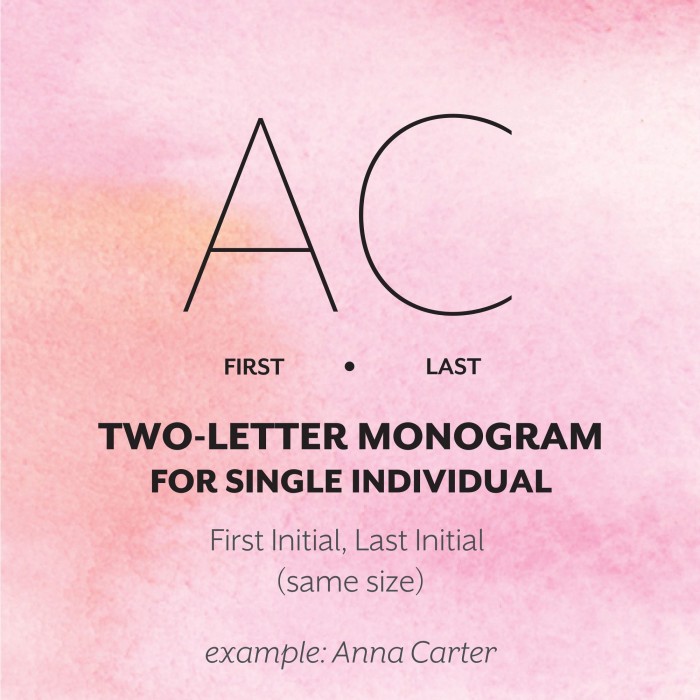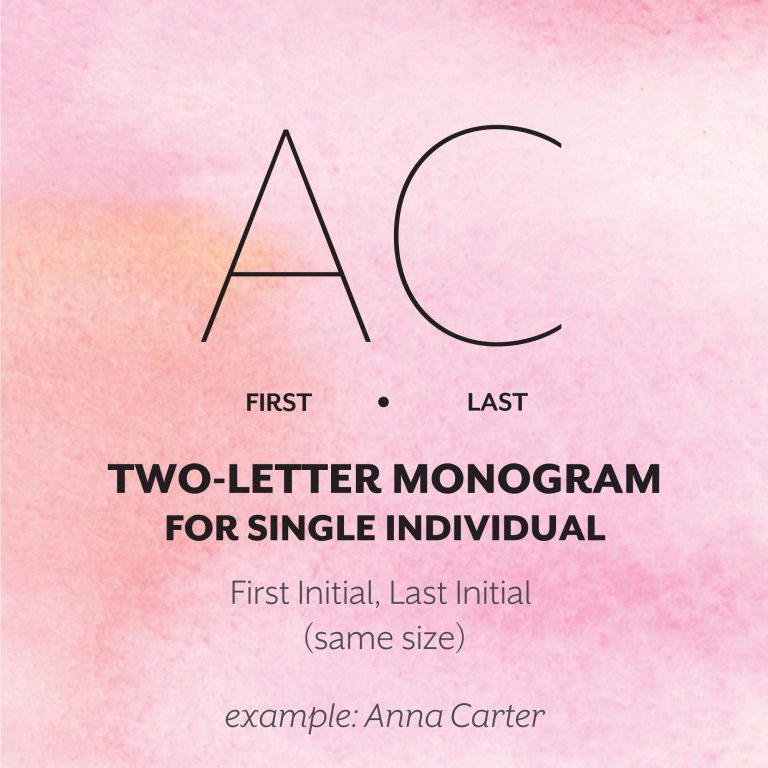 When there are only two letters enter the First and Last initial. This can be for a first and middle name or first and last name.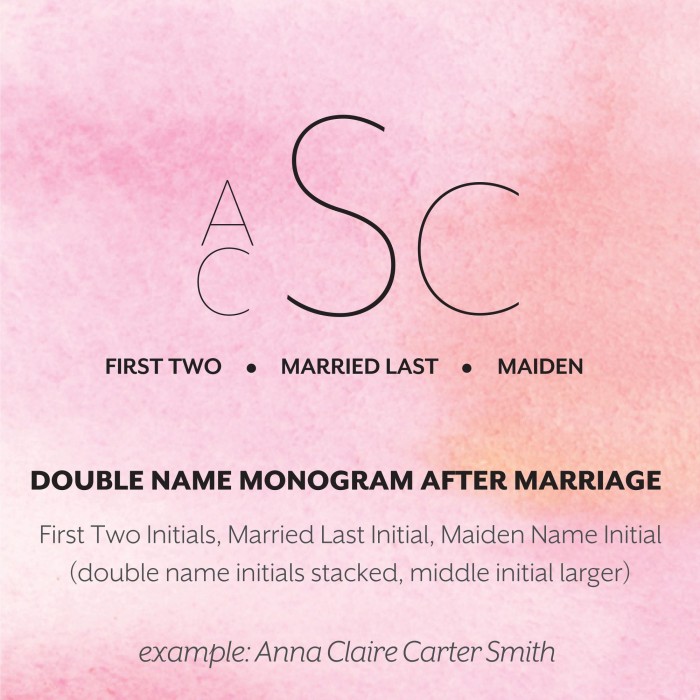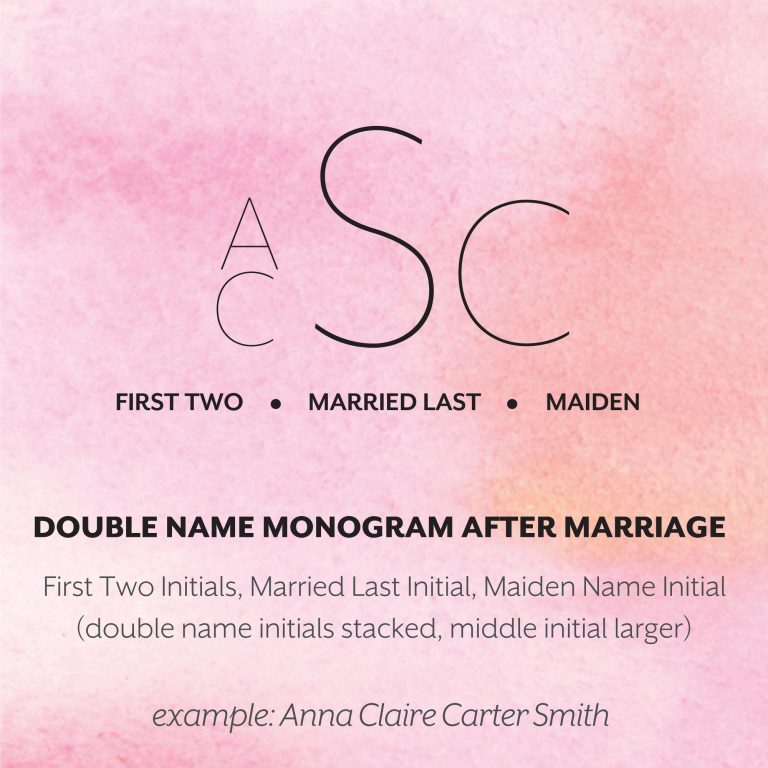 There are even options for a double name monogram with a maiden name and last name.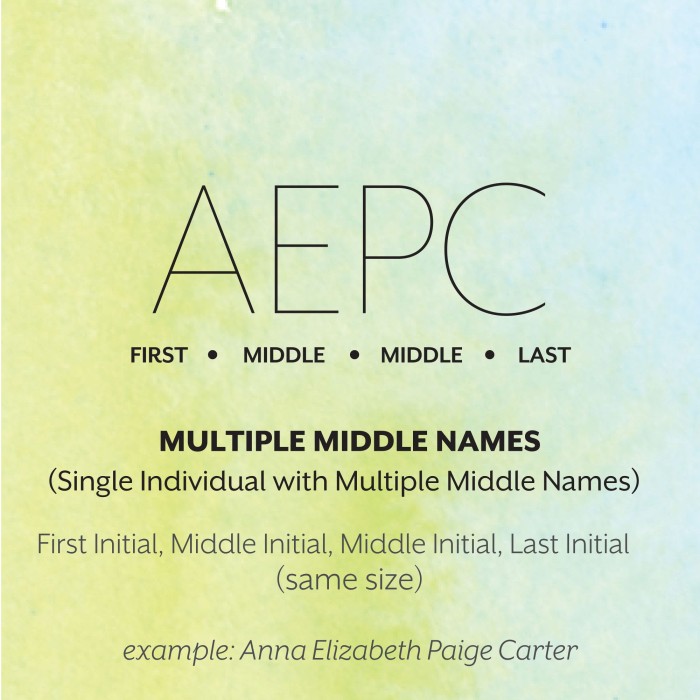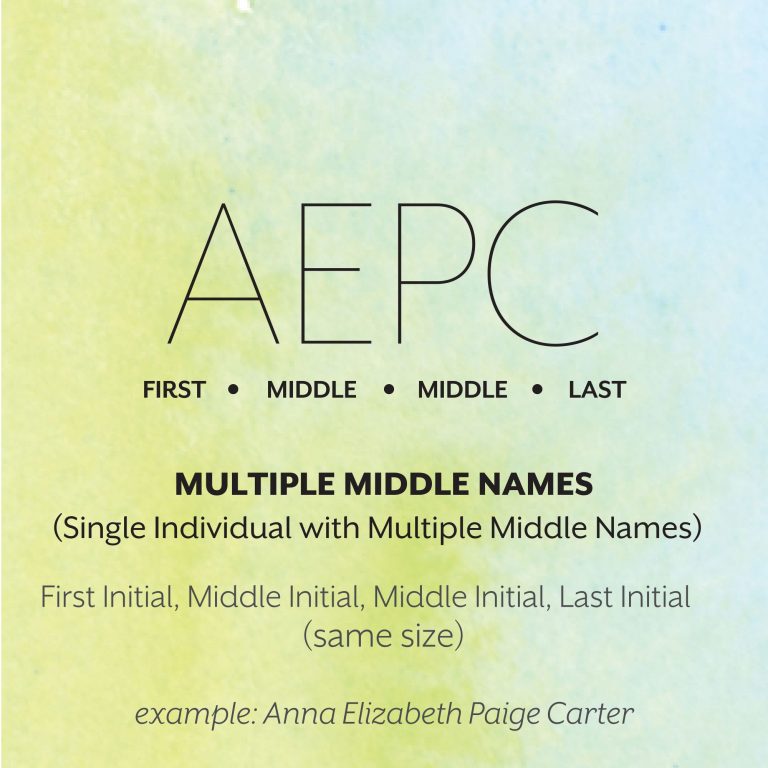 A person with two middle names would have all 4 initials listed and each letter the same size.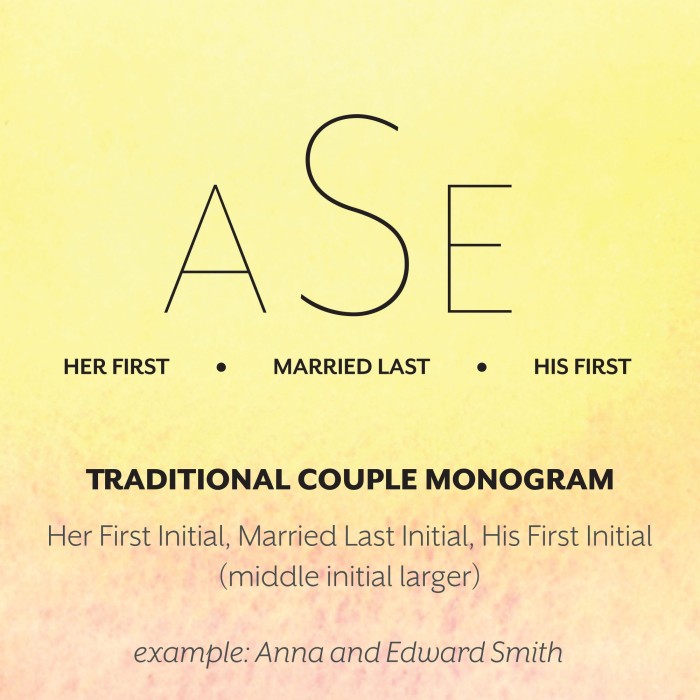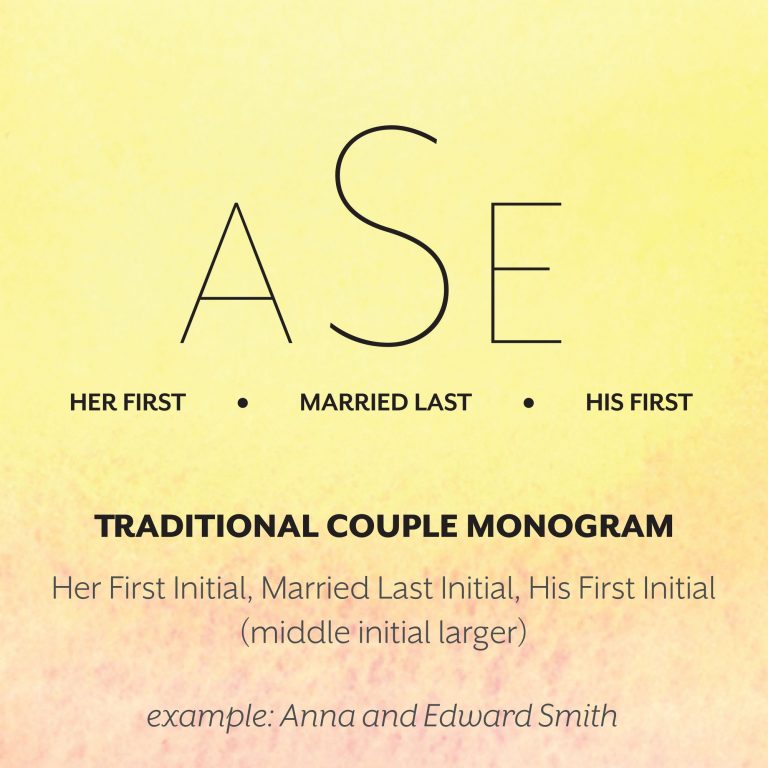 A traditional couple monogram is listed with 3 letters, the center letter being larger than the other two. When the center letter is larger the last name initial is in the middle. Left letter would be the Bride's initial. The Right side letter would be the Groom's initial.
Related: Free Monogram SVG Files
This letter sizing and arrangement would be the same with a first, middle and last name of one person.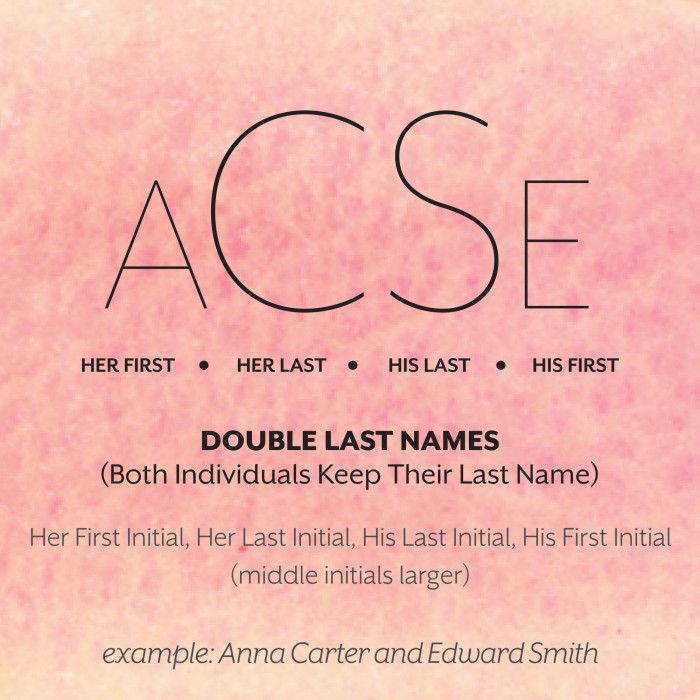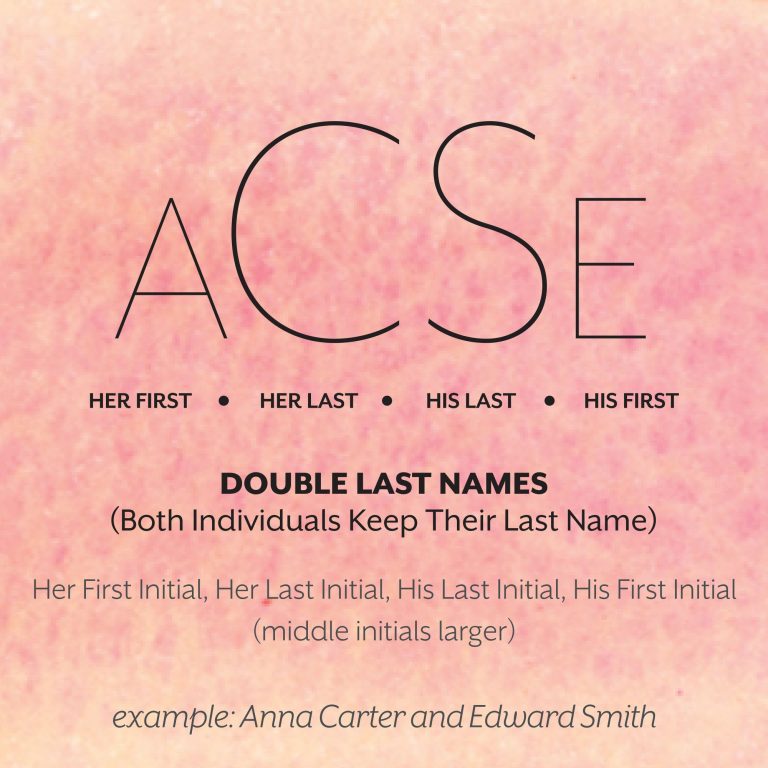 How do you chose a monogram for two individuals who each keep their last name? You would have the 4 letters together, the middle two initials would be each person's last name and those letters are a larger size.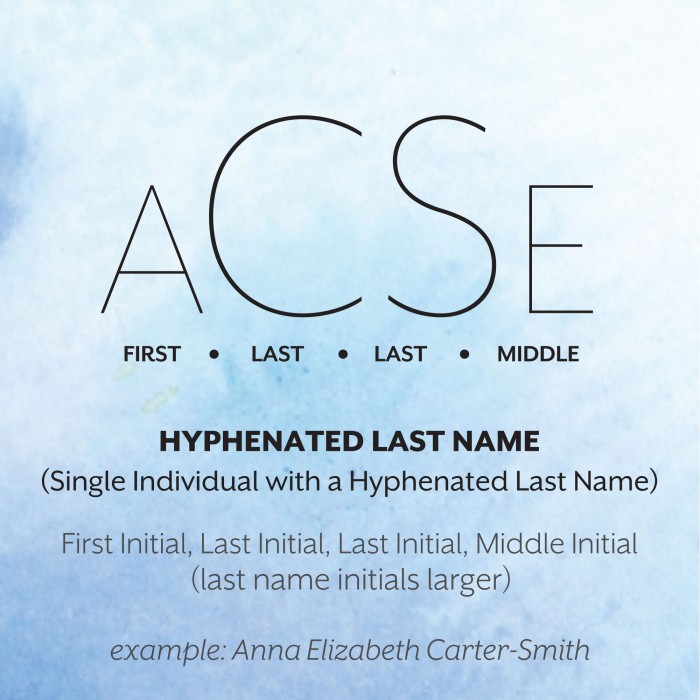 One person with a middle and hyphenated last name would list 4 initials as well. The order would be first initial, last initial, last initial, and middle initial. The last name initials would be a larger size of text.
Monogram Maker
Looking to make your own monogram? Check this out.
Monogram Maker is an online tool that helps you make your own monogram. This tool makes it quick and easy to design your own monogram. You can add your letter choices, choose a font style, add a frame and change the color.
Once the design is just the way you like it, you can export and save it right to your computer.
File Formats
With Monogram Maker you can export, save, and share your monogram design in many formats. Types are PNG, SVG, DXF, EPS, or ALL together.
What To Monogram
Monogram Ideas For Weddings
Monograms can be applied in many different methods. Popular choices include foil debossing, engraving, vinyl decal, embroidery, laser etching, or hand stamping.
You can add your initials to just about anything, from robes and jewelry to doormats.