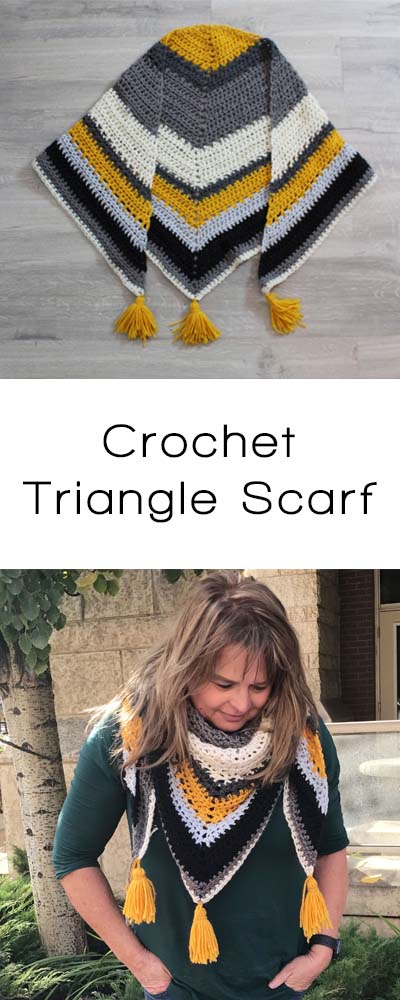 Oversized Crochet Triangle Scarf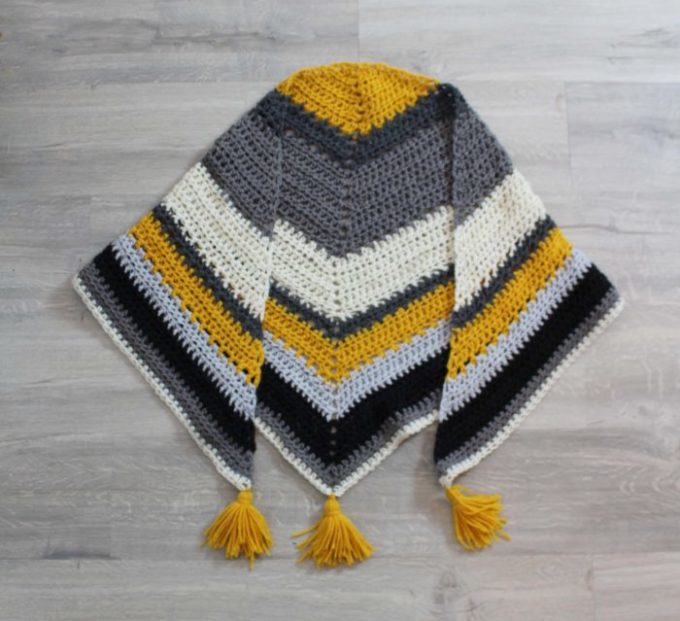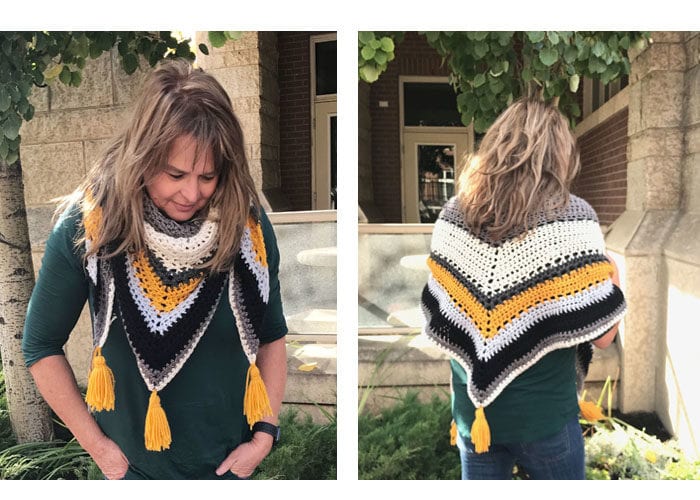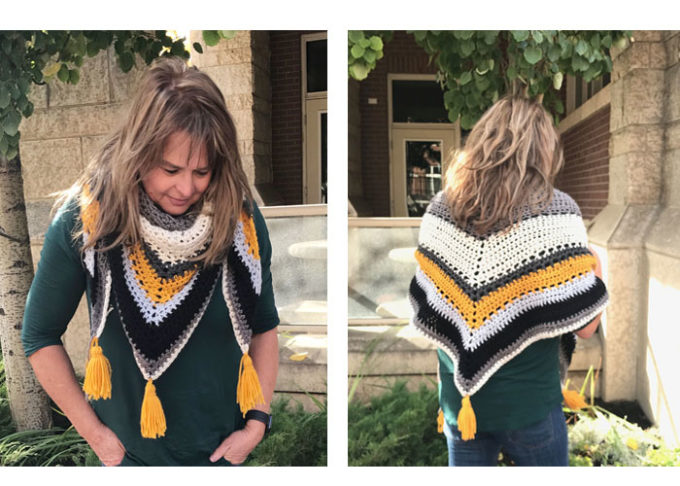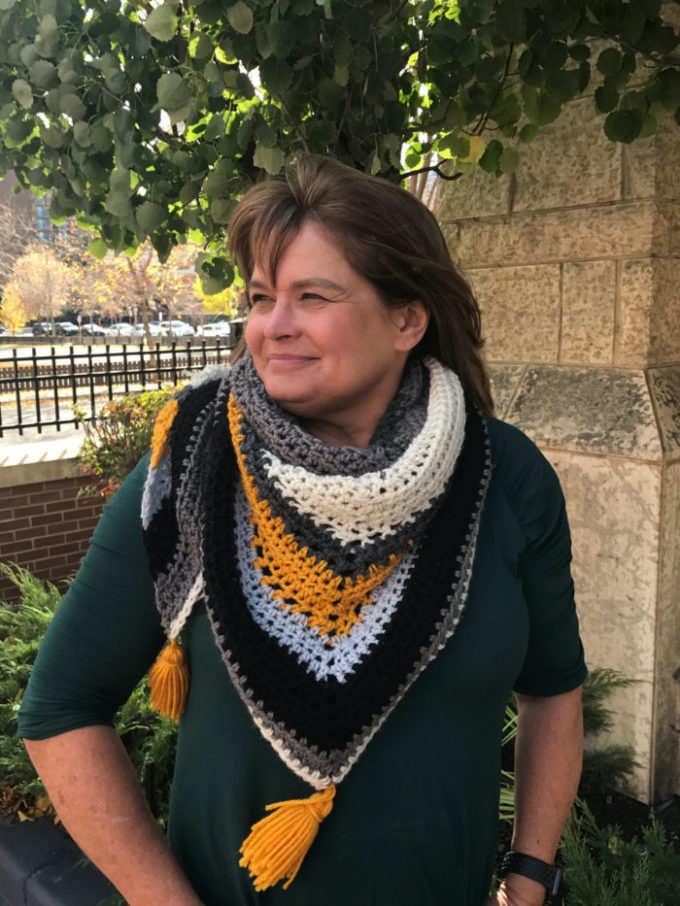 Fall is the perfect time for crochet fans to wear their crochet projects proudly. The cooler weather makes a shawl the perfect accessory to keep you warm without a jacket on a windy day. Thanks to my wonderful mom for letting me take her picture for this blog post.
This triangle scarf was made using the Tea House Wrap pattern from Two Of Wands and I have had it on my to-make list for a while. It quickly got bumped to the top when my friend Amy made herself one as well, and it looked so adorable. She wore it while walking to pick up kids for school and had 3 people ask her to make it in that 15 minute time!
This oversized crochet scarf works up pretty quickly using. I used worsted weight yarn and was thrilled to be able to use up some left over remnants of colors I had. I actually veered from the pattern during the last few rows, doing as many rows of a color until I ran out. The first few rounds of the pattern need you to pay attention, but once you get the hang of the pattern you can easily work on it while watching a show.
or find it free on her blog, here.
This is my friend Amy's Scarf using more blue colors: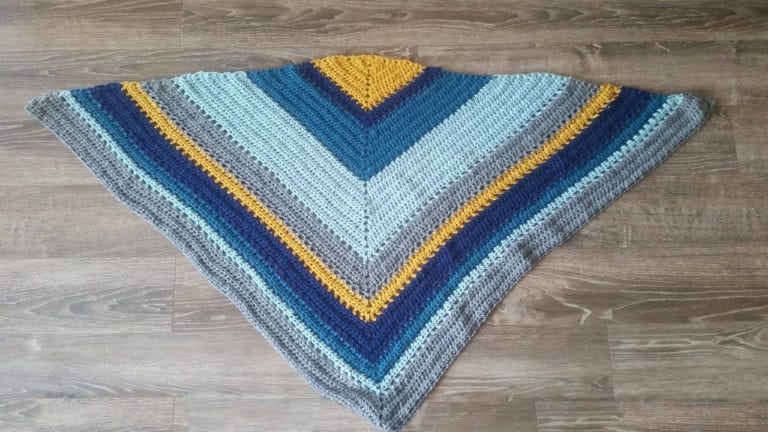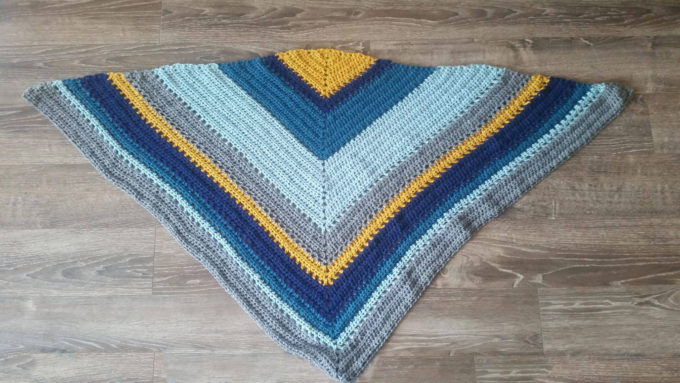 And here she is wearing it! No wonder people stop and ask, it looks stunning.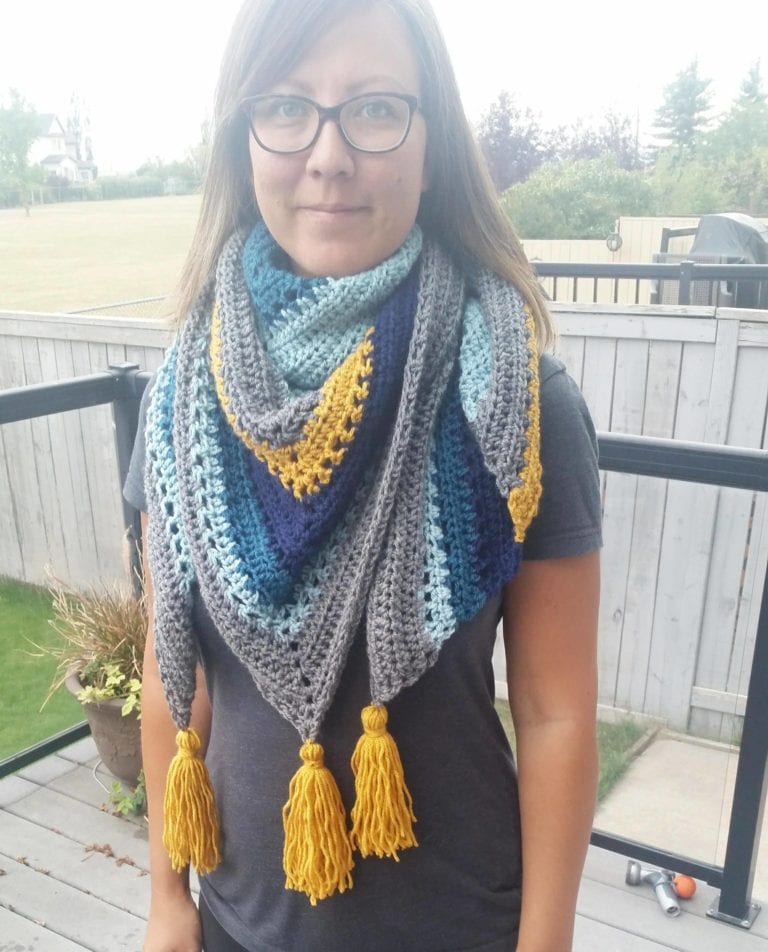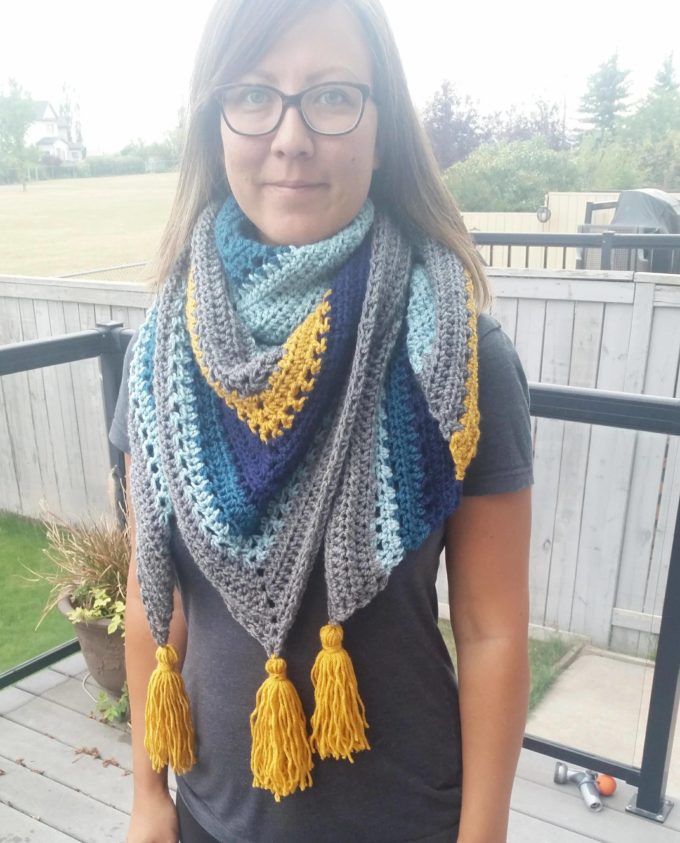 Pin it for later: