Gift Guide For Kids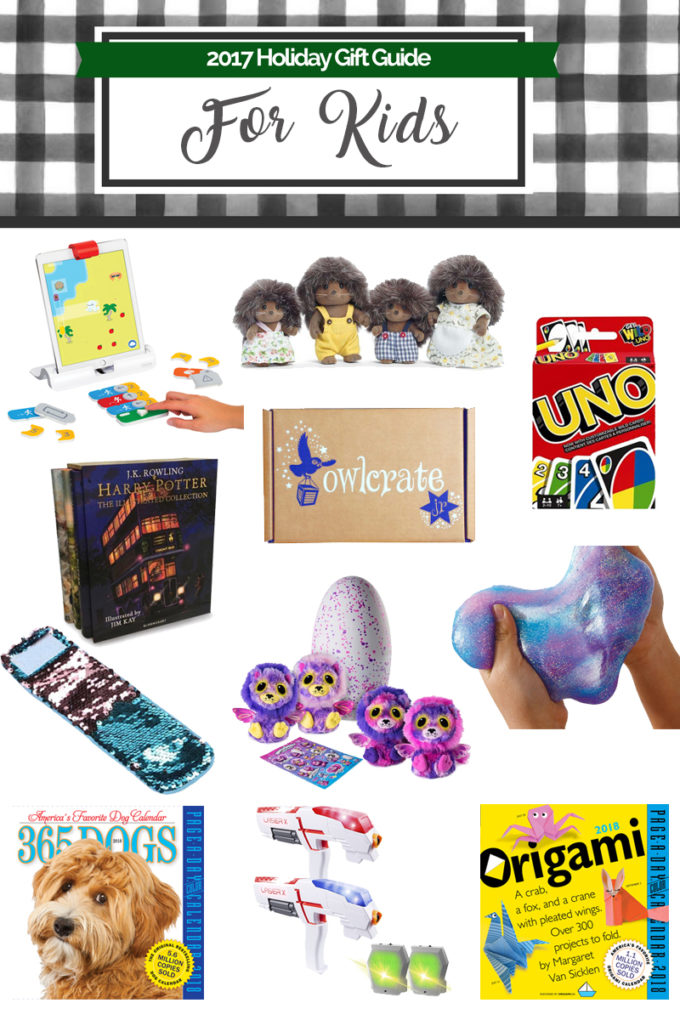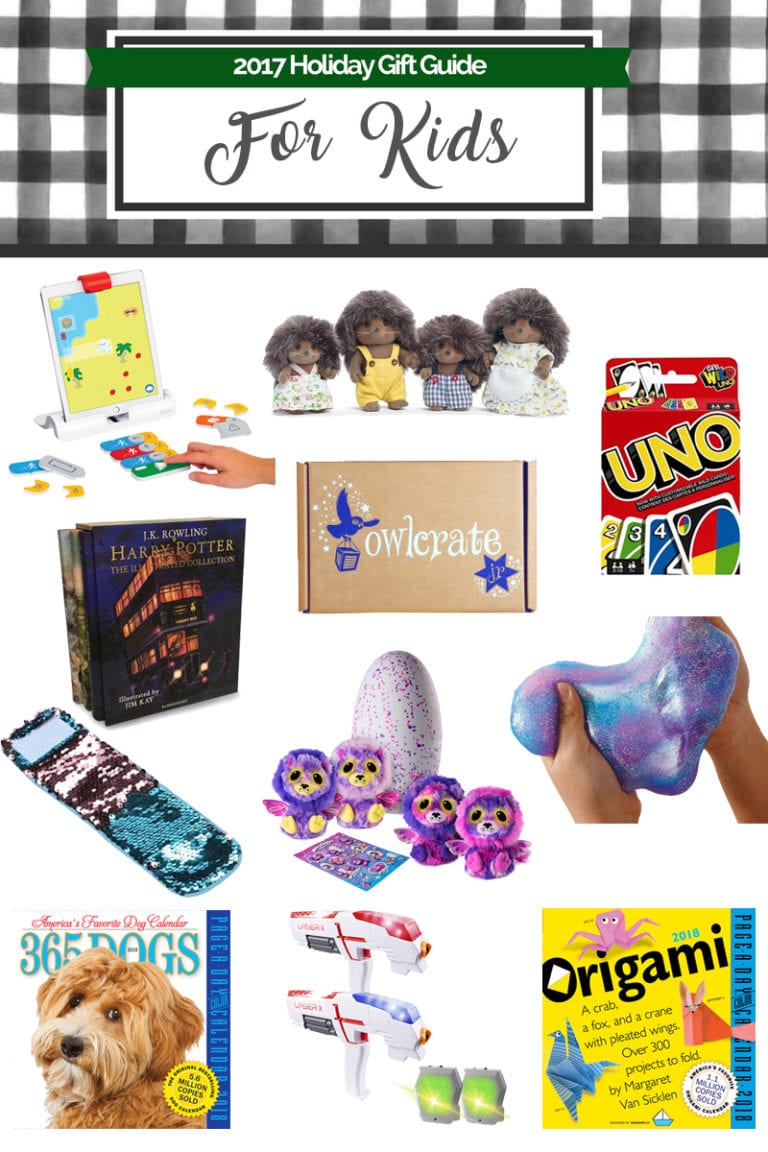 Top 10 Gifts For Kids 2017
These gifts are great for both boys and girls in a range of ages. If you are looking for gifts that are tried and true, toys that will get played with, and the fun new items that are sure to impress the kids, this is the place to look. These toys are tested and loved by my own kids, as well as my nieces and nephews, neighbors kids, and my friends kids.
Osmo Game – Kids can learn coding skills by playing games. Learning hidden inside fun is the best way to learn! There are various games for kids of all ages (I reviewed the coding and tangram games earlier).
Calico Critters – My boys saw these tiny puppies in the store years ago and begged and begged for them. The inital price was a bit expensive for how often I figured they would play with them, but I was suprisingly impressed. They have played with these puppies for years and still ask for new accessories.
Uno Cards – This is a game that my 6 and 8 year old sons enjoy that I like to play too. Uno is great for teaching them sharing, turn taking, math, matching, and many other great skills. Uno is a great beginner game for kids.
Galaxy Slime Kit – Let the kids make their own slime and skip the weird ingredient shopping. The galaxy slime is sparkly and so fun to play with.
Owl Crate Jr. – For the true book lover, a box arrives with hand selected items to bring the story to life. Books to keep you reading into the night along with additional items to bring the books theme to life.
Harry Potter the Illustrated Edition – Our house has been on the hunt for a book that my kid will read without pleading and begging from me, and not so shockingly, Harry Potter was the win. This illustrated set is Ah-Mazing. I honestly am buying it more for me to enjoy re-reading the series with my boys. I love a great book, and this classic is a sure win for all of us in the house.
Mermaid Bracelet – If your kids are just as obsessed with your mermaid pilow as you are, they are bound to love the mermaid bracelet. Better than a fidget spinner, this is a silent fidget toy that your kid will LOVE.
Hatchimals – I resisted this craze for a long time, but it was the number one gift my twins wanted for their birthday. It was actually quite adorable to see them nest, warm, and hatch their little eggs.
Daily Calendars – Our family is obsessed with Calendars, so this year I am getting each boy their own daily calendar. These Origami, Dogs, and even Sudoku are my favorites.
Laser Tag – I feel like an explanation isn't even needed. Between our neighbor and us, we own two sets and LOVE to play this game.
PF Flyers – For something they need. My boys are each getting a new pair of PF Flyers shoes. I love the vintage style, and they are perfect for rough and tough kids. These are so durable and comfortable.
Leapfrog Academy – Whether you have a LeapFrog tablet or not, you can now get the amazing learning games on a tablet of your choice. I love that I can allow screen time with my kids and know they are learning and working on reading. You can try a month for free, and after that access is $7.99 a month.
Still need ideas? Check out all the other gift guides for 2017 HERE.