The Pianos
I got a piano from a family friend, and it worked well but the color made my house feel too orange. My husband made me banish it to the office, but I hated playing in such a small room. I decided it was going to live in the living room and I was going to paint it. I was a bit chicken to tackle the job, but decided to tackle the project with my sister in law, Bree. We both hemmed and hawed, encouraging each other to go with out gut instincts on color. Would we get sick of it? Would we hate it? Are we ruining our pianos? These were all thoughts running through our heads, but in the end jump in feet first.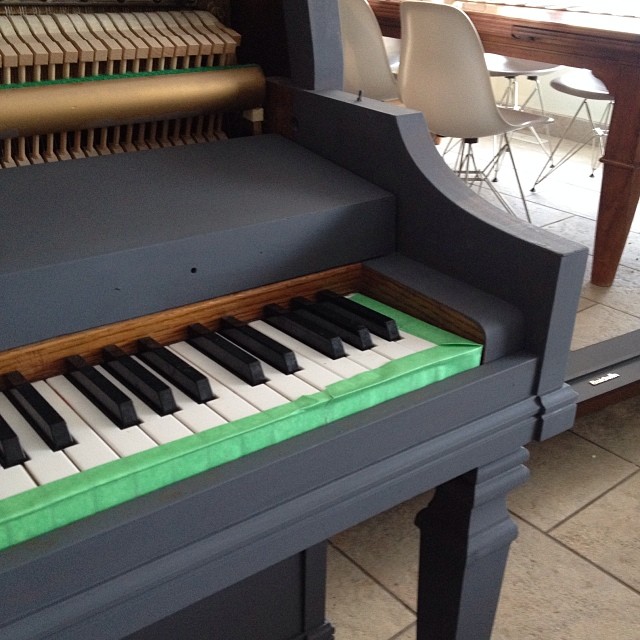 This picture shows a bit of the original color, as well as the solid paint color.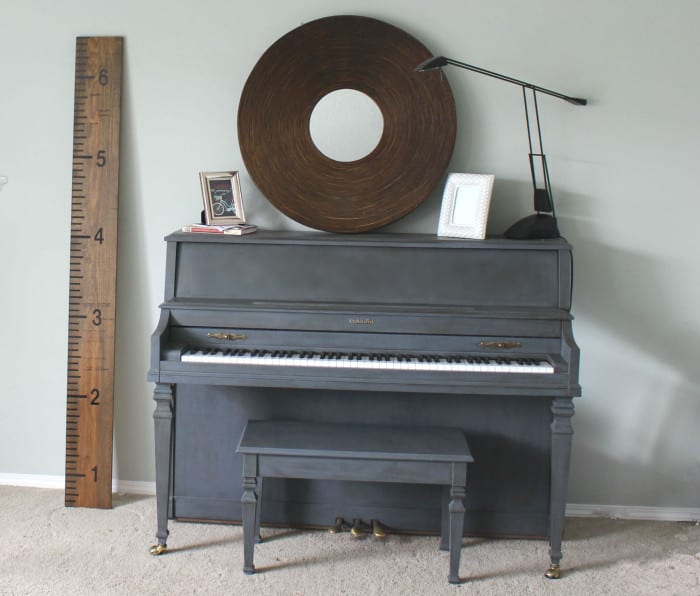 Here is the finished painted piano.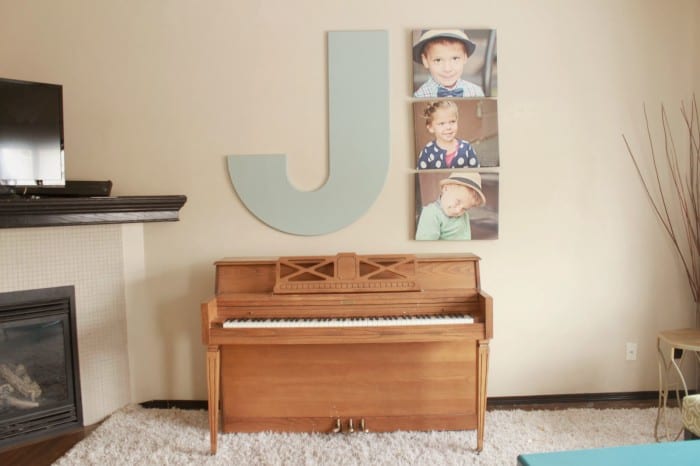 Here is Bree's piano before.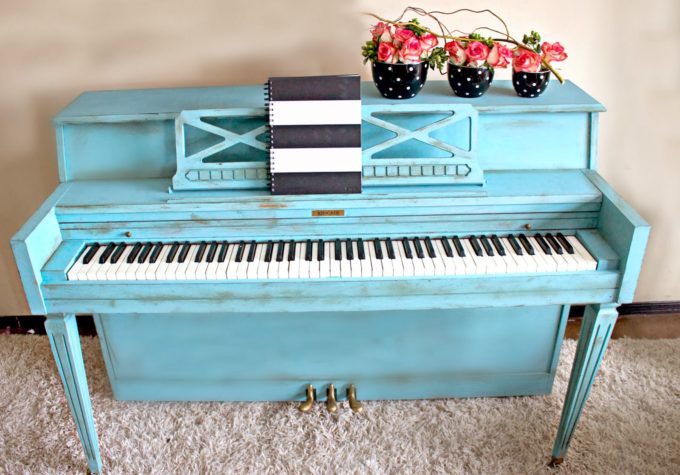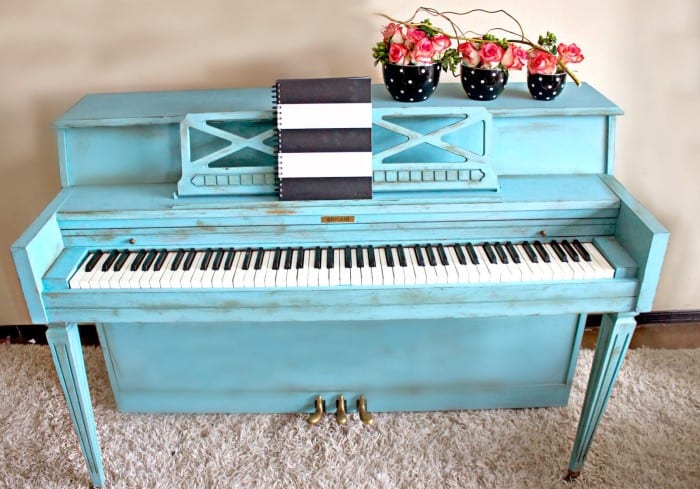 And here it is after.
We used the Annie Sloan chalk paint. Mine is a mix of violet and graphite, with dark wax to blend it a bit darker. Bree's piano is Duck Egg Blue.
In order to best express my feelings about this project, let me tell you all my moments of stress and happiness.
I paint the piano and am so happy with how quick it dried, and how smooth it went on. No sanding required.
I proceed to apply the dark wax. It terrifies me, as it dries much faster than the paint does. It doesn't blend in as easy as I thought.
Google videos of people using the paint, and no alternate ideas come up.
Panic.
Go out, and buy mineral spirits, the Annie Sloan brand of brush, and her idea book.
I love the brush because it applies the paint so much more evenly than the basic brush I was using.
Use the mineral spirits to attempt to blend in the dark wax. I try to blend with the clear wax as well. I think the clear worked better.
Realize that what constitutes panic in my home, actually looks pretty great. Annie's book has a lot of projects with chippy paint, many colors, distressed, etc. I love the uneven finish as I was going for more a matte finish where it would show smudges and such.
Overall, I love the chalk paint. I love that no prep or prime was required to use it. It dried fast, and a little paint went a long way. In fact, Annie will tell you on her site to add water to it. I love that.
For beginners (thats me) just do the clear wax. Once you feel confident in that, THEN venture into the darker wax. Or, attempt the darker wax on a small piece. Starting on a piano wasn't the best idea because it was tricky to keep in consistent on each section while I was still figuring out how to apply it.
I recommend getting the Paint Transformations book. It explains a lot of the looks on projects and how to accomplish them. I wish I had this when I first started. There are a lot of projects listing which colors were used and the story behind them.
Have you ever used Annie Sloan Chalk Paint? I admit, it feels like a big investment, but the end results are what make the project feel more professional in its looks. My next project? My moms dining room hutch. I am thinking paris grey?