How to Add Some Color To Your Kitchen
With a $10 DIY yellow toaster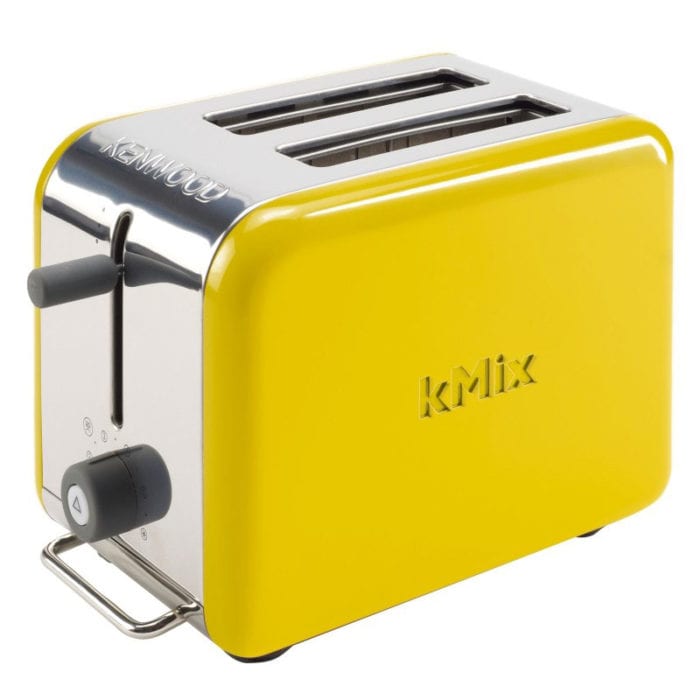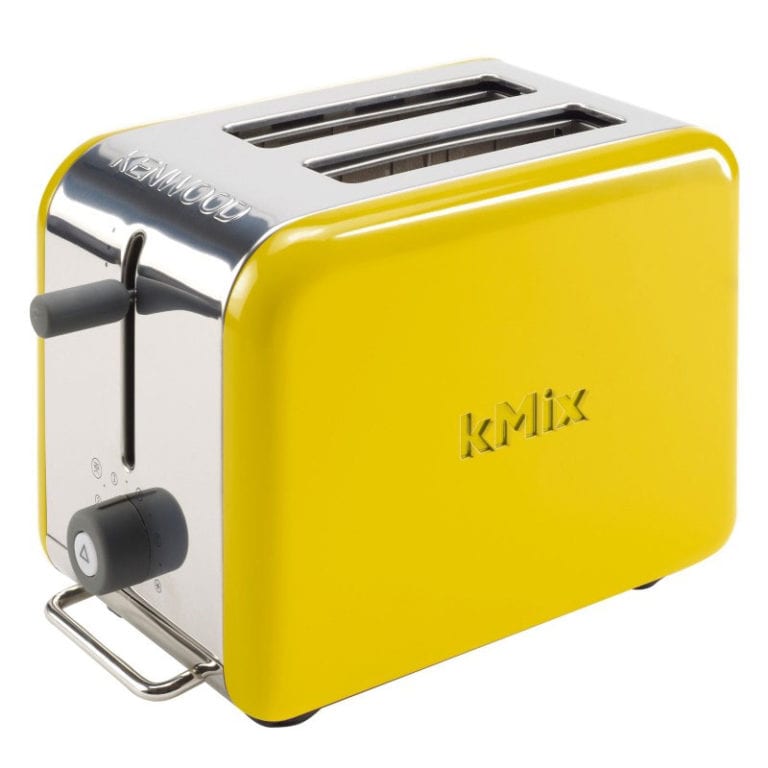 My friend has the most amazing projects, and is never afraid to try something new. After spotting this adorable yellow toaster but not being willing to fork out the $200 to buy it, she decided she would paint the wedding present toaster she already had herself. Here are her instructions.
How To Paint A Toaster
Find a basic stainless steel toaster for as cheap as possible. I had the perfect option in a 7 year old toaster we got as a weddinbg present.
For $10 I bought a can of yellow engine enamel high heat spray paint.
Mask off any areas you don't want painted with frog tape.
Lightly scuff the stainless steel with with red brite.
Spray paint in two light coats.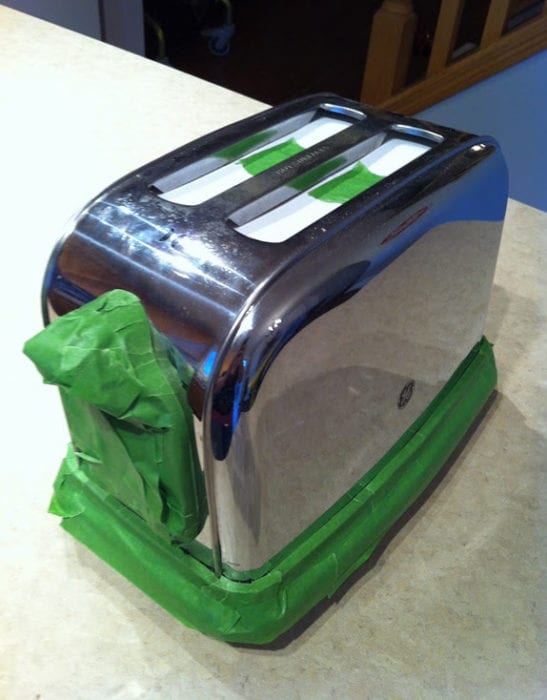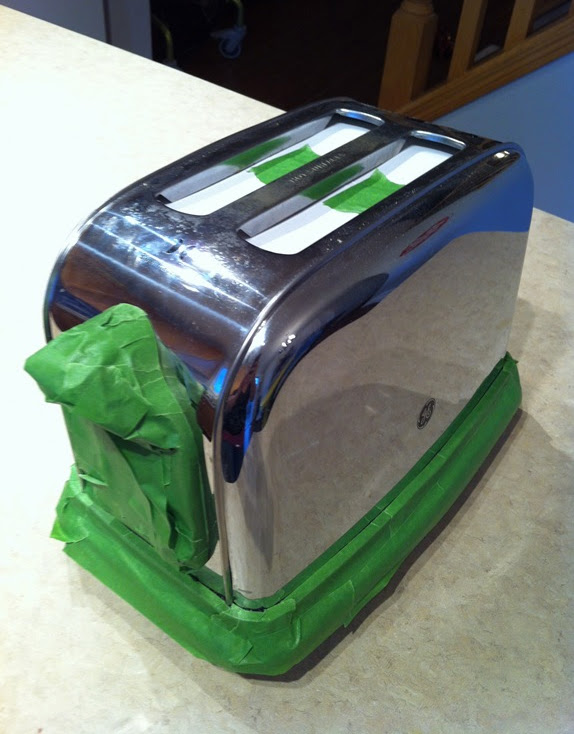 My paint job is far from perfect but I am lazy and using my 7-year-old wedding toaster as a test run so I don't ruin a new toaster if it doesn't wear well. She is definitely a pop of sheer beauty in the kitchen.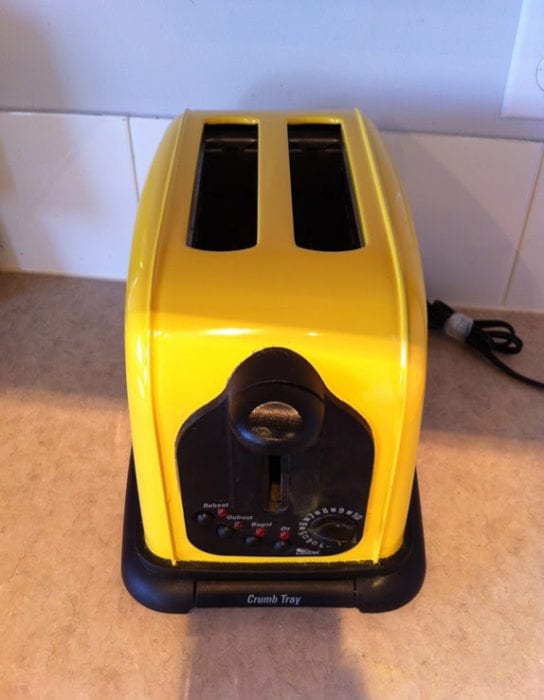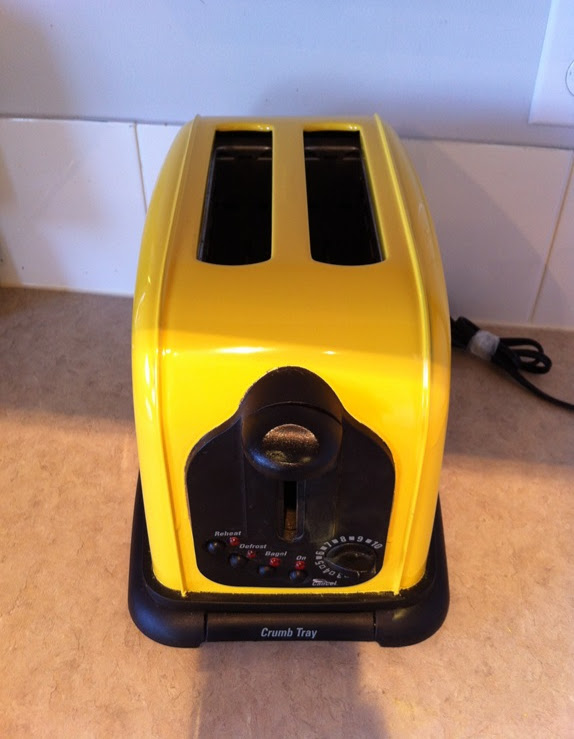 Have you ever made a bold color choice in your home? What colors are you loving lately? I really want to paint something yellow now….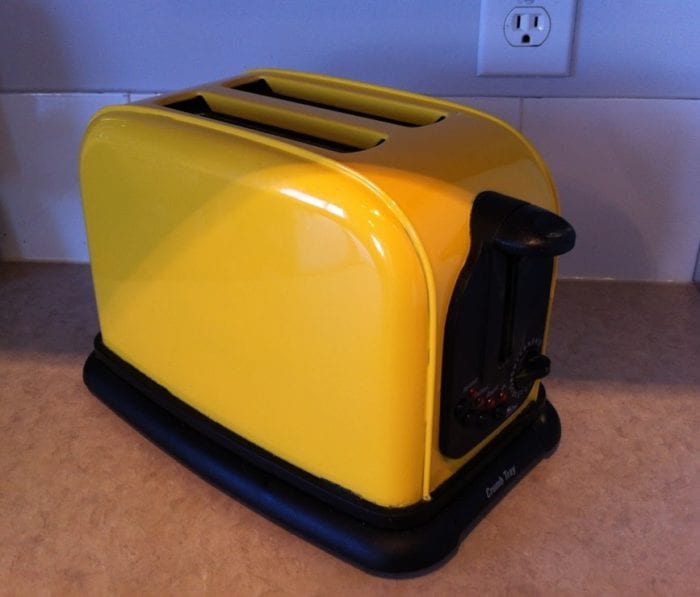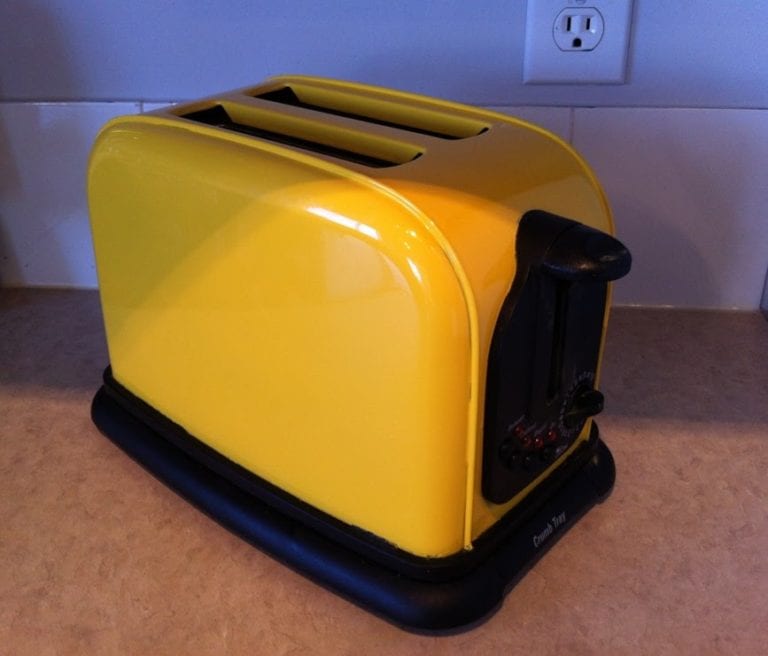 ** see how this toaster looks in its new kitchen that was transformed on a budget **