We have talked about netflix cheating before, but I am told that sneaking is the new bingeing. Before I had kids I always thought moms were joking when they would mention hiding in the pantry to sneak a treat they didn't want to share, or other sneaky things moms do. But now, especially, I get it. Oh do I get it.
As much as I LOVE being a mom, and I love those little nuggets sometimes I need some grown up time. I have been known to watch netflix while taking a bath (my ultimate me time) but lately I have been sneaking in some Netflix time while folding laundry, while doing my hair, or even while waiting in the car for the kids (parked, of course). Apparently I am not alone because studies show more than half of Canadian moms admit that they sneak some guilt free TV me-time into their day #MomSneak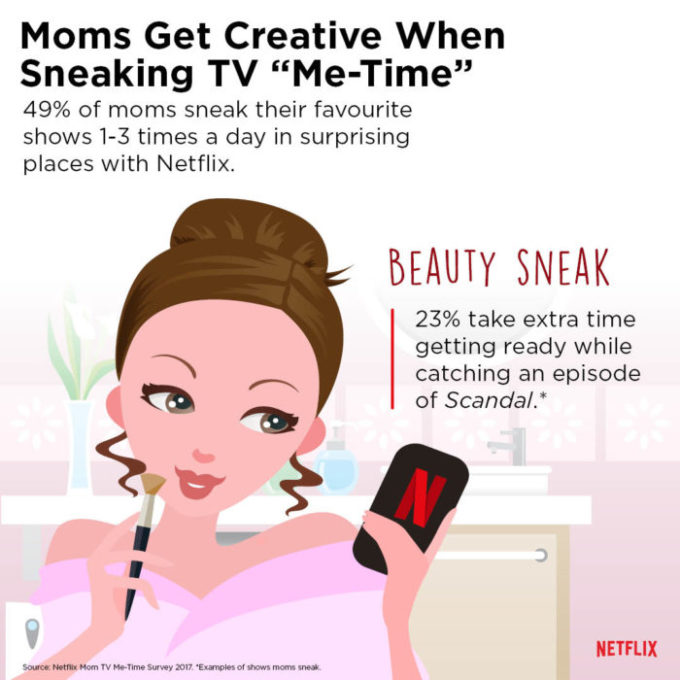 This month there are a ton of great shows to watch while you sneak in some me time. Glow (I mentioned it as a show to watch with your girlfriends) is about womens wrestling and comes with big hair, bright makeup and even more awesome characters.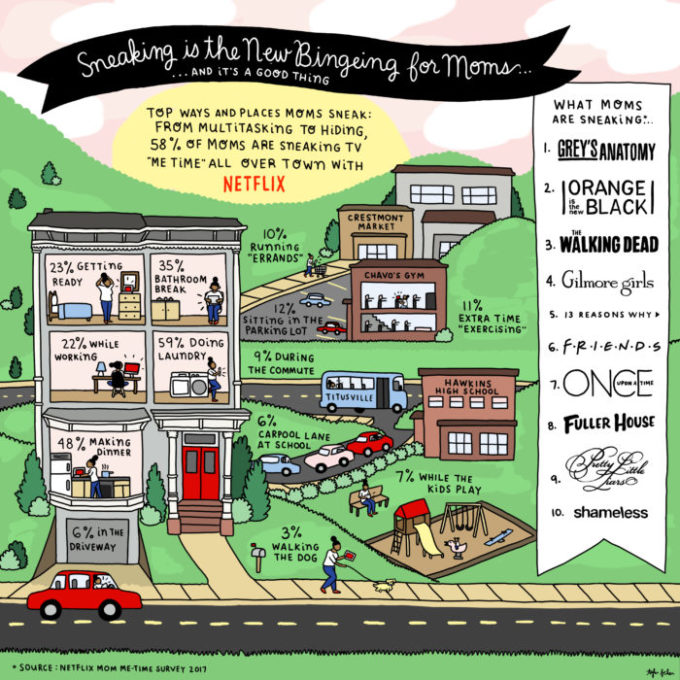 If there is a show you missed out on, there are plenty of great dramas on there as well. I love Scandal, Greys Anatomy, Gilmore Girls, Orange is the New Black, I could really go on.
Basically, I think #momsneaking saves my sanity and makes me a better mom. At least, that is what I am telling myself. Haha.
Disclaimer: I am part of the Netflix Stream Team which has some nice perks, but all opinions are, as always, my own. Check out all my other Netflix posts here.