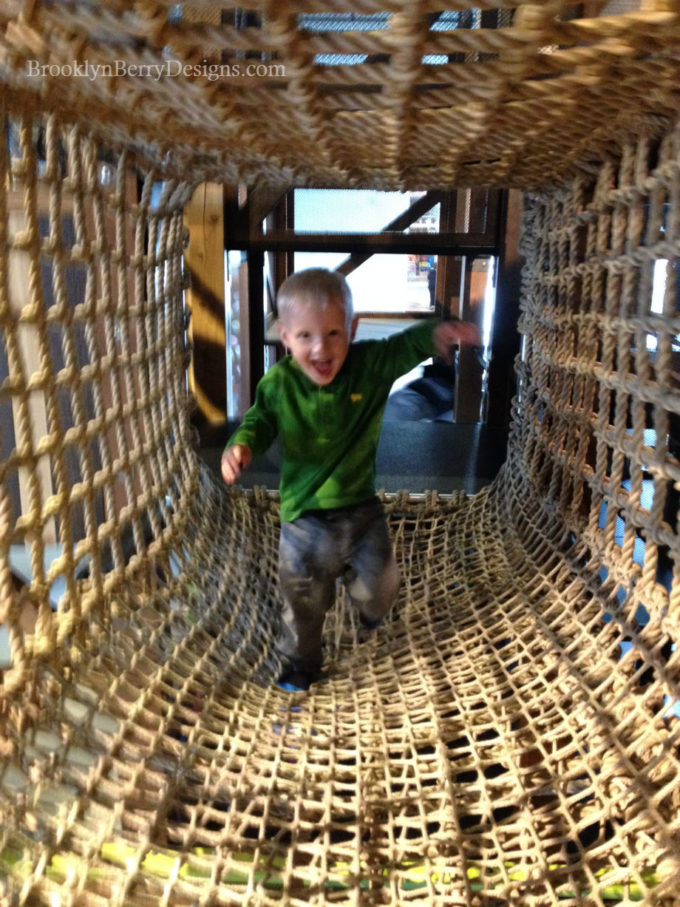 My idea of a perfect kid free Saturday is working on home renovations. With kids we like to find fun places to keep them entertained for as long as possible. If it can tire them out even better. Last weekend our family had the opportunity to visit the Telus Spark Science Centre. I had visited the science center a couple times as a kid in the old building, but I didn't really remember much. It was a new experience for all of us!
There was so much to see and I wanted to see it all. Kids being kids, they found something they liked and never wanted to leave. Our first destination was the Creative Kids Museum.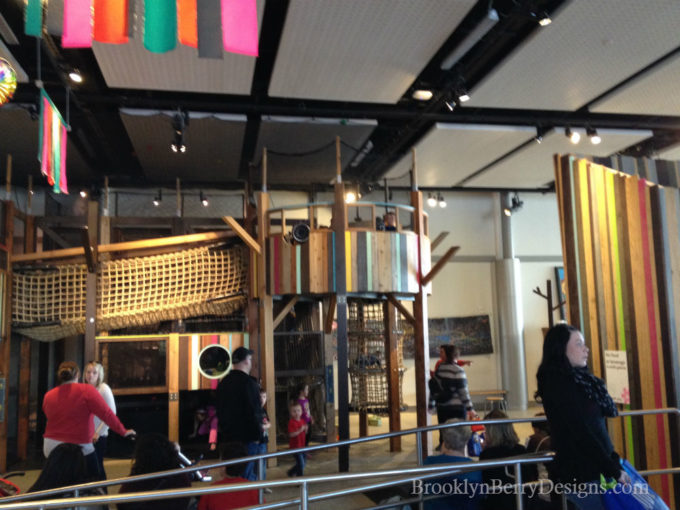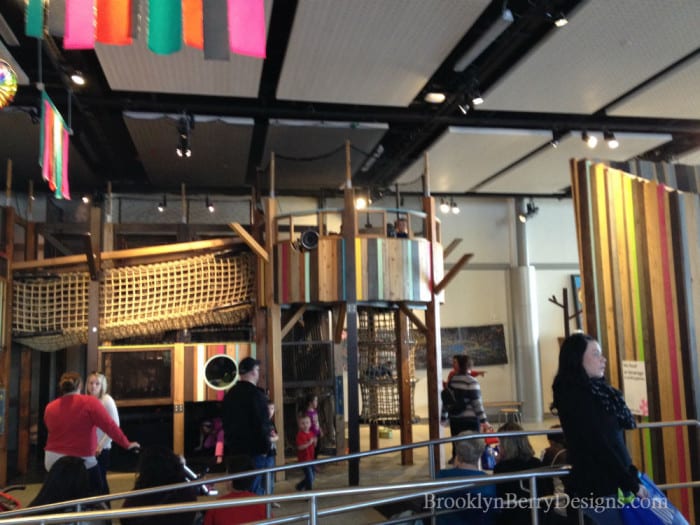 First stop, play place. Jett (5) immediately took off, knowing exactly what to do. The twins eased into it, and everyone found something that was their favorite. Jager liked dumping the balls into the buckets, where if you climbed up you could wheel the buckets up. This was a little advanced for him, but he just liked picking them up and dropping them into the buckets.
Water Station: There is a central water pump with two rivers extending out from there. There are a few different toys, so kids of all ages can find something they enjoy. Jett wanted nothing to do with wearing the provided smock and liked pushing boats around in the water as well as playing in the fountain. Jager and Boston liked picking up the rocks and splashing into the water fountain.
There were a lot of activities to explore in this area, including a stage with costumes, magnetic spheres with bolts and washers to pull, and an entire toddler section we didn't even make it too.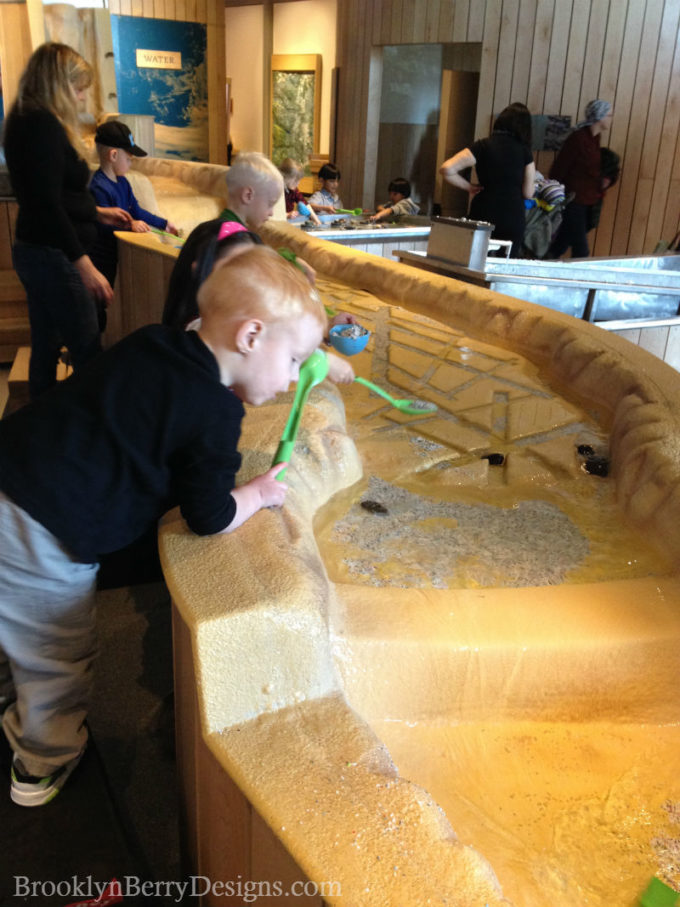 The earth and sky section – we wanted nothing to do with the learning, and everything to do with the fun river / canal system with the sand and spoons. At the end of the day, the spoons and water were what everyone wanted to come back to.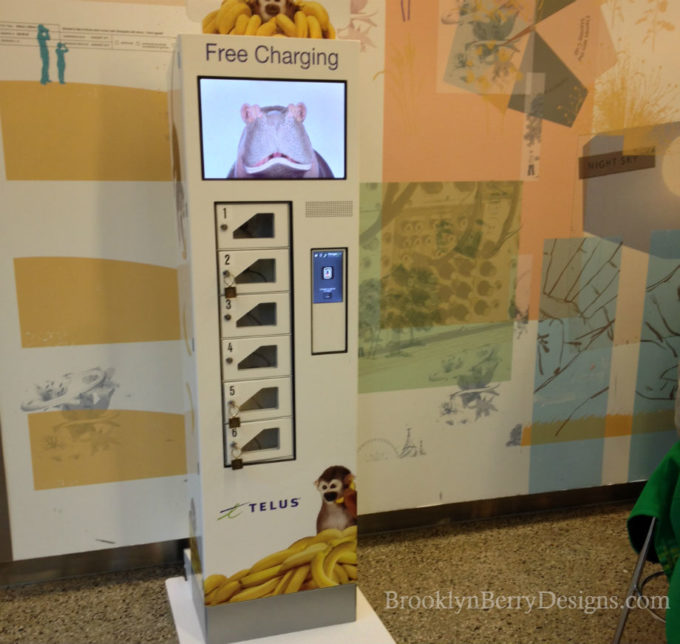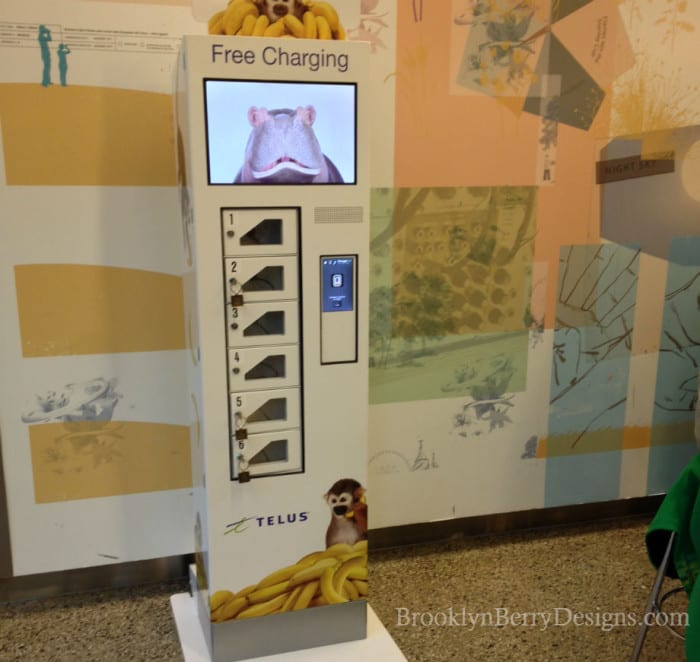 Lunch – The Cafe had decently priced food. The wait was a bit painful with 3 hyper and hungry kids, but the food was excellent and worth the wait. Bonus – phone chargers in cabinets with keys so you can recharge while you eat, and not worry about your phone being stolen. A bloggers paradise!
After lunch we headed to the open studio. I was told it would be a bit old for my kids but we found plenty of things to do. It seemed like the theme of our afternoon was selfies. There were so many places to take pictures making your own video, dress up as historial figures, or photograph your shadows. I felt like I was at Altitude Summit all over again. If there is anyone who appreciates a selfie or photobooth as much as a blogger, its a toddler. There were some really neat music activities as well, but it was so loud with general kids noise that we couldn't really hear very well, which lost the desired effect. I would love to come back with older kids, or even without kids to do some more activities and learn more myself.
Plantarium – we got tickets (an additional cost over and above admission prices) and saw a 15 minute show called Wildest Weather In The Solar System. The 15 minute length was perfect for the younger kids. Boston pointed up and shouted "MOON" pretty much the entire time. Jager fell asleep, and Jett kept asking if we were in space. It was quite adorable.
Overall, the day was a blast. I would love to get a pass and spend some afternoons here in the winter months.
Tips To Get The Most From Your Telus Spark Science Centre Experience:
Prepare to get wet. An extra shirt in a back pack is worth feeling comfortable if you get splashed on.
Bring your camera – your kids are adorable and there are plenty of things you will want to remember them doing.
Plan on spending lots of time. There are so many different activities and you do not want to feel rushed.
Buy a pass – if you are able to, that way you don't need to be upset if the kids are grumpy. You can come back another day!
TELUS Spark
Website: https://www.sparkscience.ca/
Address: 220 St. George's Drive NE Calgary, AB, T2E 5T2
Admission Price: Adult: $20 Senior: $16 Child (3-12) $13
Dome Show Admission: $5.50, Child $3.50