I showed you a tiny little snippet of my front door at Christmas time with my plaid ribbon wreath. Today you get to see just a bit more of my front step as I moved some things around to add a pop of color to this little neglected area of my house.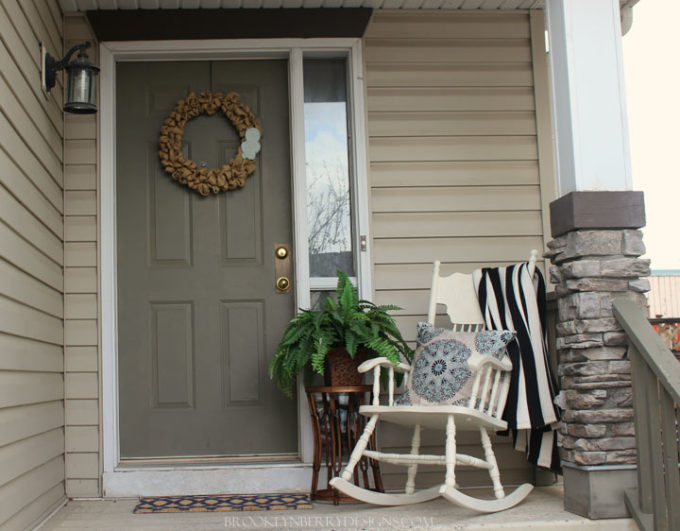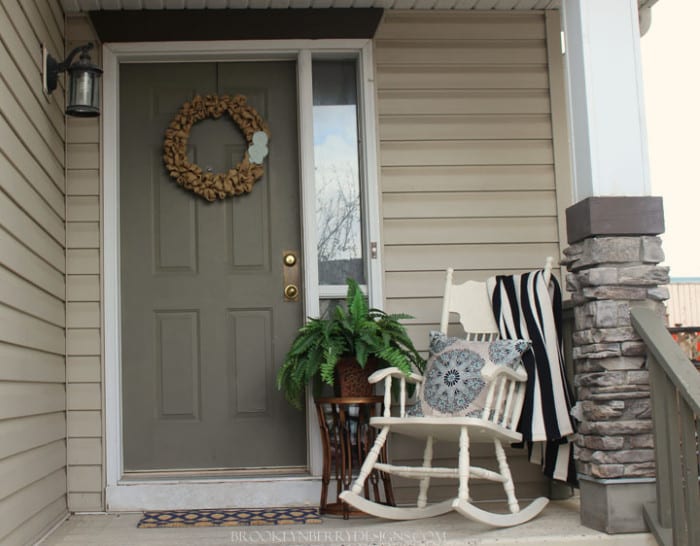 Its a pretty small space, which can limit your options, but it also makes it easy to make a huge impact in the space. I brought out my rocking chair that I refinished, brought a patterned and bright rug, and I planned on planting some pretty flowers in planters like I did last year. Its been such a weird spring here, and the plants are not quite ready in the stores yet, so I brought out this faux fern and placed it on this stool I use as an end table in my living room.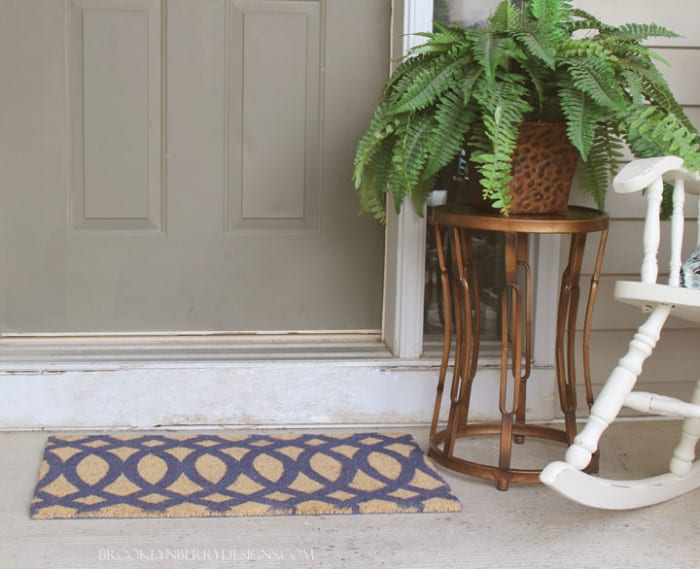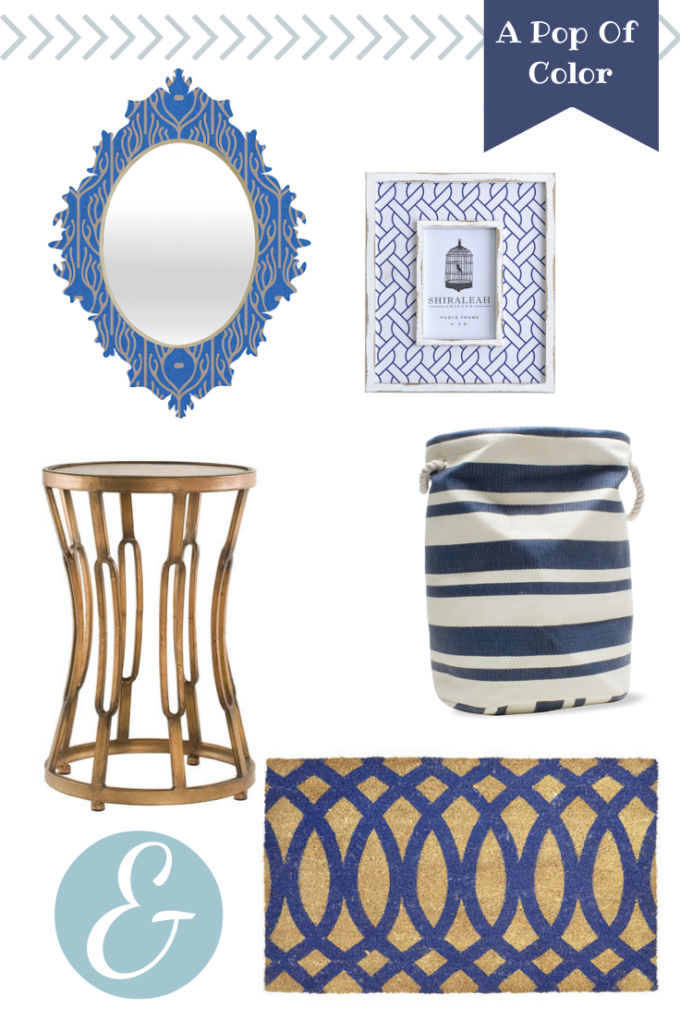 I got the end table and rug from wayfair.com and found so many other great things there. This is the first time I have ever dug through the products on the site, and was excited to see all the options available at such great prices.