I am so excited to share my Unicorn Skeleton Halloween decor as part of the Oriental Trading Company Skeleton Squad. -There are a group of creatives all sharing our favorite skeleton Halloween decor. There are so many cool ideas, you can check out the ideas on instagram, follow the hashtag #skeletonsquad, and prepare to be inspired.
When I saw this unicorn skeleton I knew it would be so fun to use in my Halloween decor. Both outdoors as part of your front porch Halloween decor, or for your Halloween party, its as a fun element to add to any decor. As a mom to boys, I always feel like I can't use pink and purple and yet, I have learned rainbow or a collection of bright colors works well for all of us. Honestly, they don't really care about the colors we all just get excited while decorating and celebrating.
This Unicorn Skeleton has poseable legs, neck and head so you can position it and adjust it to an unsteady ground. I love the shades of pink on the horn – its so cute! I decided to add some paper flowers and jewels to add to the bling that is a unicorn skeleton. Complete with a balloon arch, what a better way to celebrate, decorate, or welcome trick or treaters!
Bright and Colorful Halloween Decor
If you are looking for some bright and colorful Halloween decor, there are so many great options that extend beyond the typical purple, orange and black. I love that the unicorn skeleton allows some non scary fun and color! There are so many cute skeleton items at Oriental Trading – here are some more fun ideas on how to use them with your Halloween party decorations!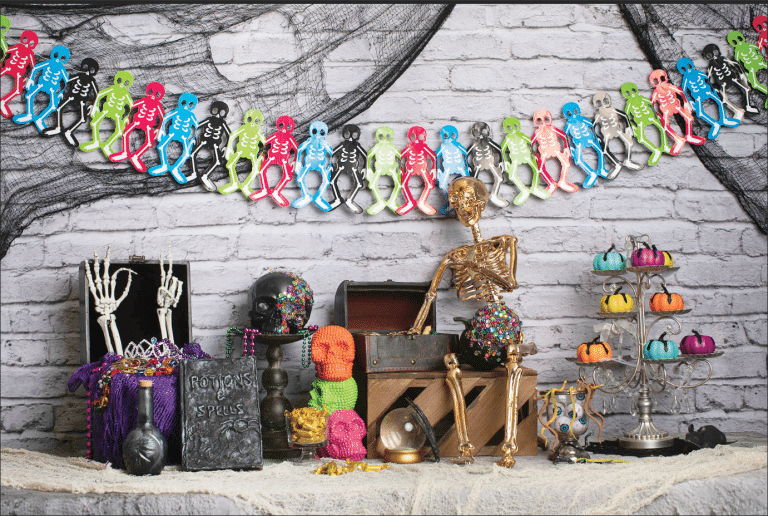 Do you love this gold skeleton? It too is poseable so you can adjust him to be sitting, standing, or hanging from the attached cord. Jewels in a box make the perfect treasure chest and add color and sparkle! There are a few DIY projects in there too – I will be sharing some tutorials for them next week!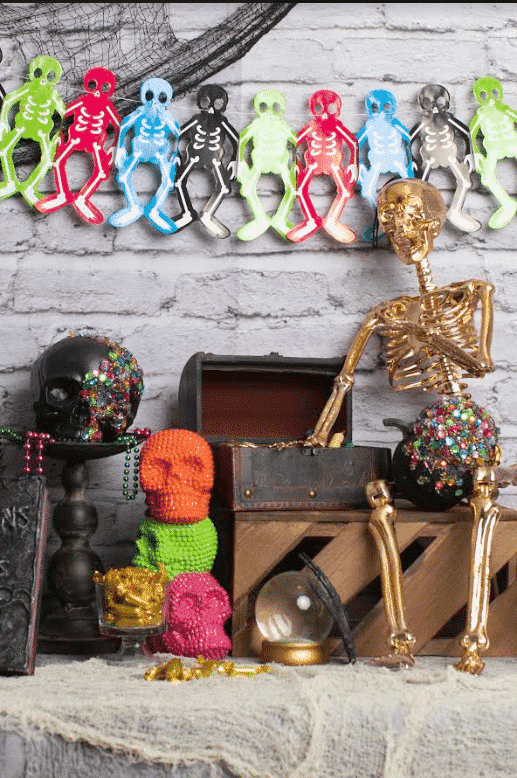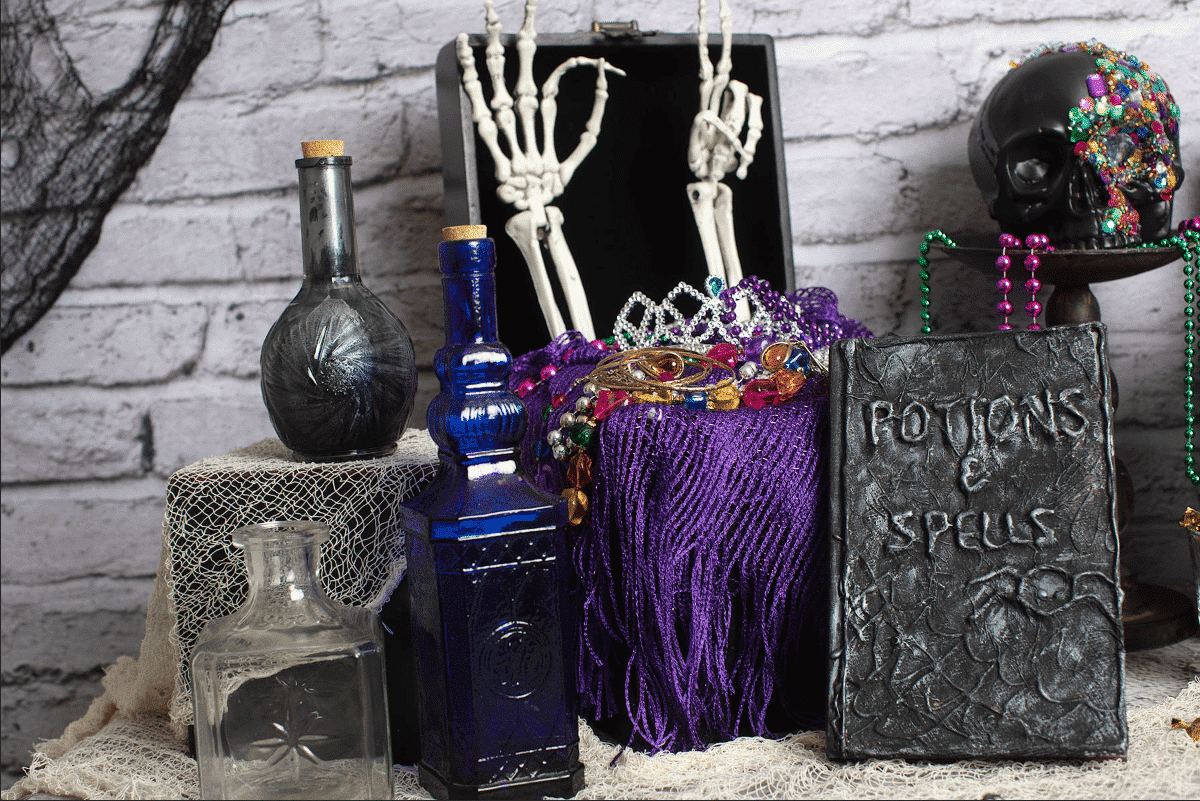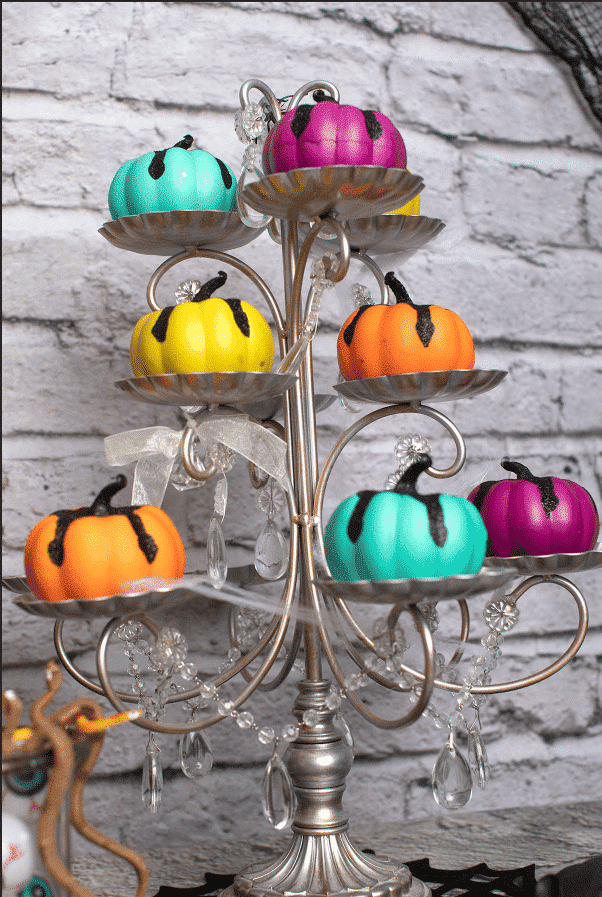 Looking for a specific item? All of the bright and colorful halloween decorations and accessories are featured HERE from Oriental Trading!
Bonus – they are on sale up to 50% off today! Use the code SQUAD19 and get free shipping on any size order from Oriental Trading!