Are you looking for 100 Days of school ideas for kindergarten or first grade? Then you are in the right place because I have 15 free printables to help you host your own 100th day celebration.
The 100th day of school typically falls between mid-January and Valentines and is a fun way to celebrate for elementary-aged kids. Especially for Kindergarten and first grade!
Celebrate the halfway mark in the school year with a fun day of activities with costumes, special shirts, fun math games, counting activities, fun activities, and crafts for the whole class to enjoy the entire day!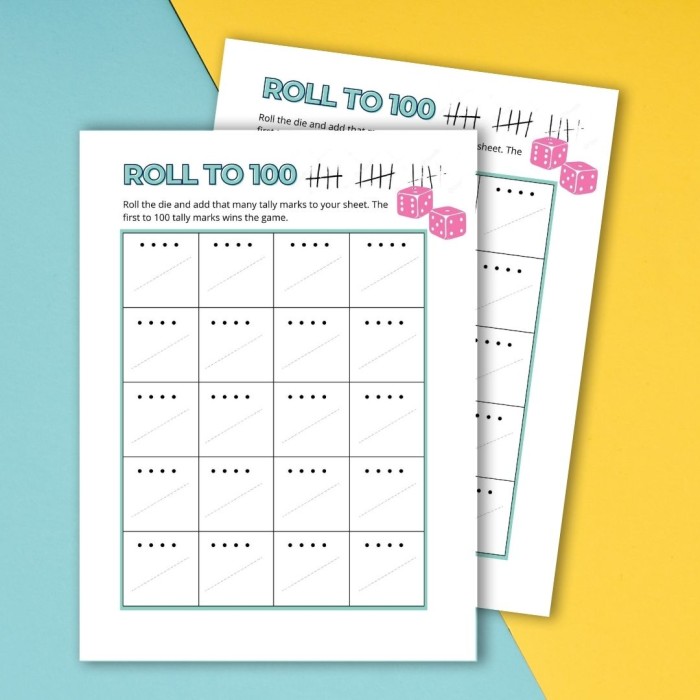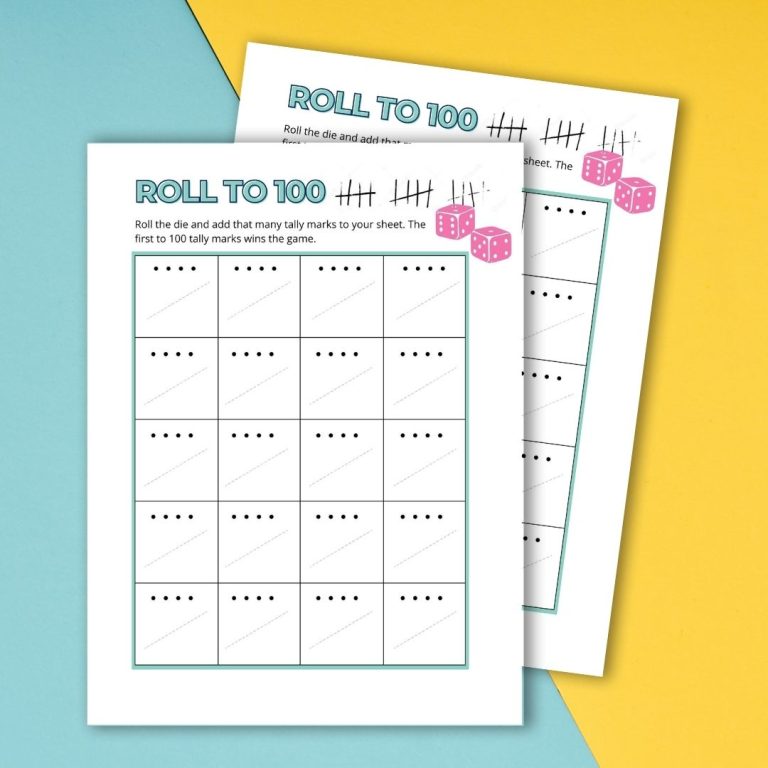 Roll to 100 Dice Game
Game School
One thing I love to do with my kids is play games. I love that games teach kids new skills while having fun. My printable today for #totallyfreeprintables is a roll to 100 dice game that teaches math skills and counting, along with practicing fine motor skills.
Roll to 100 Tally Game
Print the tally mark worksheet, one copy for each child. Begin by rolling a die and making tally marks to total 100. Give each child a copy of the printable game sheet, a die, and a pencil. Children toss the dice and draw that many tally marks on their worksheet.
There are prompts predrawn on the page to guide them in drawing four vertical lines and one horizontal line (or slanted line) to complete a bundle of 5.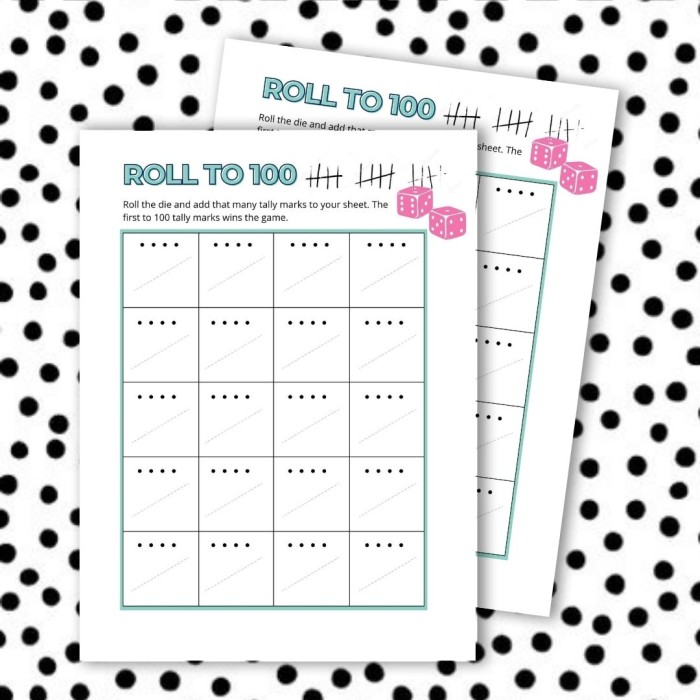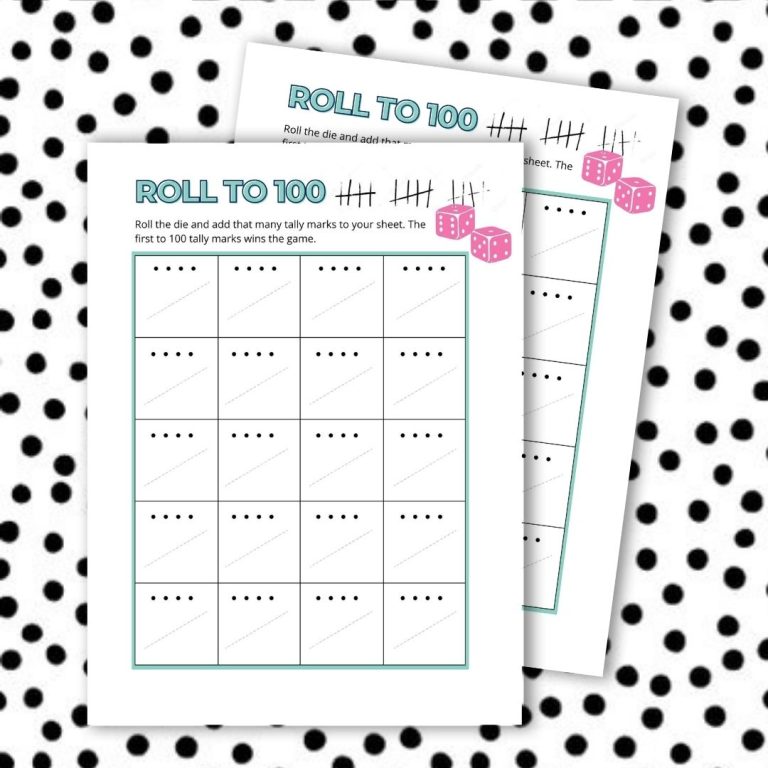 How to play Roll to 100 Dice Game:
Roll the dice (or individual die).
Add tally marks for the number you rolled.
The first player to reach 100 wins!
Different Variations Of This Roll To 100 Game:
Guess how many rolls it will take to get to 100. Write that number at the top of your paper. Compare that number to how many rolls it actually takes! See who guessed the closest.
Play with a partner and take turns rolling the dice. The first player who gets past 100 is the winner!
Like before, play with a partner. Use a 100s Chart. Each player colors in the amount that they rolled, each player with a different color. First to reach 100 wins!
More Fun Ideas and 100th Day Activities
Dress as if you were 100 years old
Have children bring a collection of 100 small items. This could be googly eyes, paper clips, pipe cleaners,
Work on a 100 piece puzzle
Fill out a hundreds chart – a great opportunity for even more fun math games
100 Days Of School With 100 items – make this special day a big deal with their own 100 days of school shirt. They could put their collections of 100 items on it!
Stack 100 plastic cups into a tower
More printable activities (I will link to some of my favorites here).
13 MORE 100 DAY OF SCHOOL FREE PRINTABLES
It's our #totallyfreeprintable time again – where a bunch of creative bloggers team up to share amazing printables with you each month. This month we have 100th day of school printables for you!
Please click each link to head to the site and blog post that contains the FREE printable file. Each blog is slightly different with how to access the files, but I can assure you that all of these designers offer quality printable designs! You'll definitely want to follow them!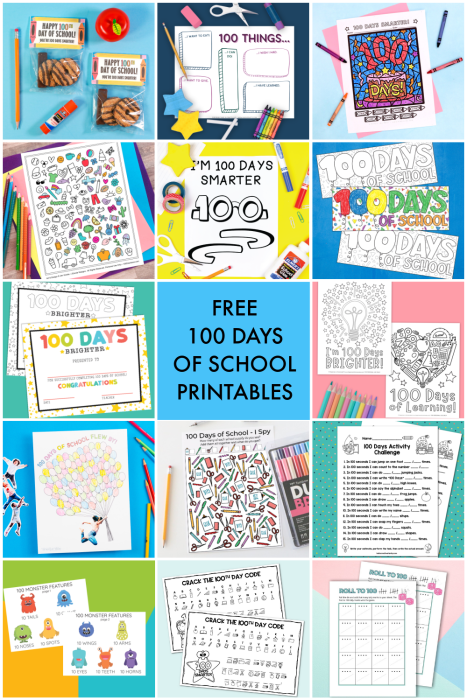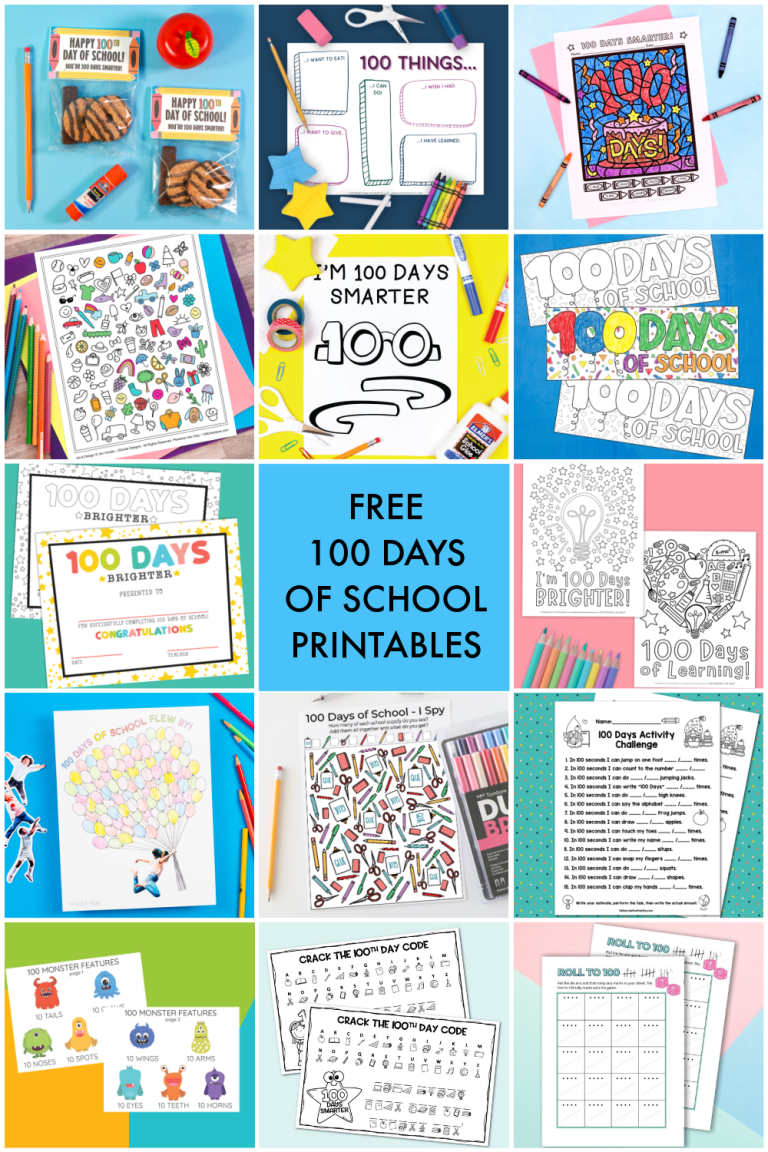 Too busy to print these right away?! Pin them for later! Pin this post to your favorite board on Pinterest and it'll be ready for you when you need it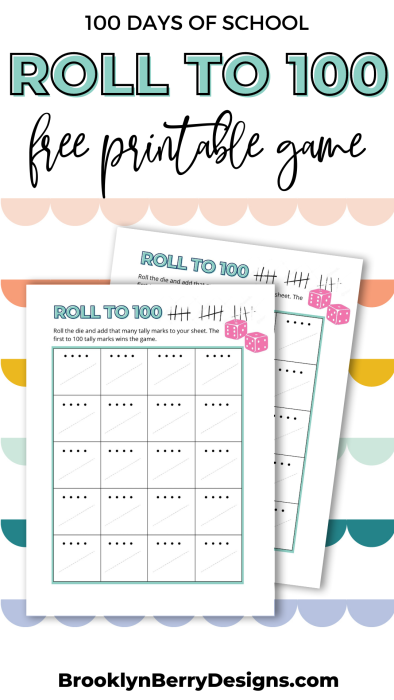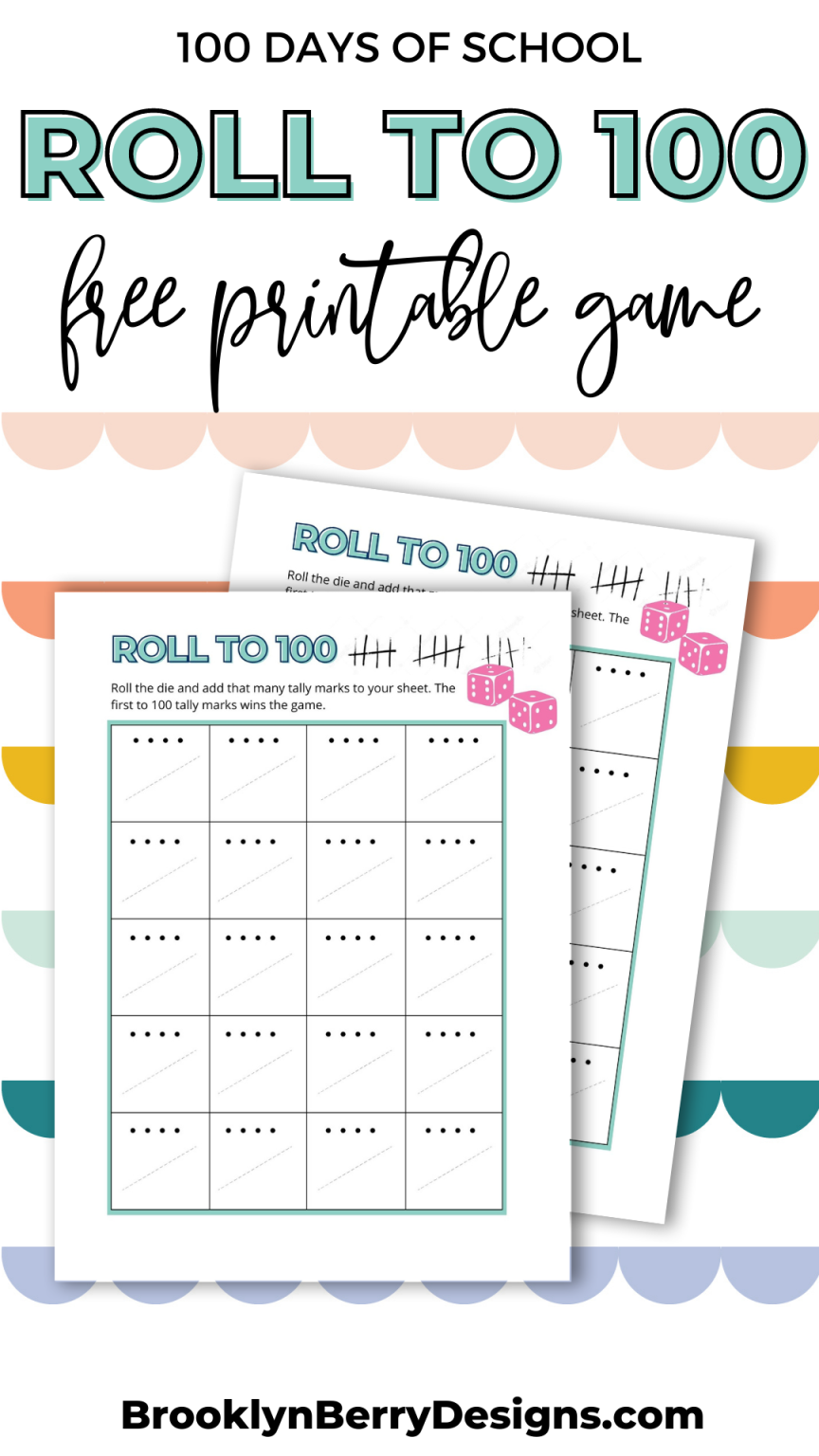 Want to make a 100 Days shirt? Here are some free SVG files to check out:
DOWNLOAD NOW
To get the free printable enter your name and email address in the form below and click the GET IT NOW button. I'll send the printable file straight to your inbox.
Terms and Conditions:
By downloading this free printable you are signing up for my e-newsletter and you'll be notified when I release new free printable files.
This printable is for personal use or classroom use only.
This file can be used in part or in whole for your personal projects.
Digital reselling, sharing, and redistributing of the files is NOT allowed. If you would like to share, please direct friends to the original blog post where you found this.