As a mom of boys I loved the idea of designing a bedroom for a little girl. There seems to be a big difference in styled kids rooms in magazine and what people actually do in their own homes. I find most people tend to decorate kids rooms with bold colors and very child centered decor. While it looks adorable it tends to be too childish in a short amount of time, and you are left with redecorating in a short time or living with a too childish room that just doesn't work.
Decorating a room that grows with your child can be a challenge, but with some creativity and planning ahead it can be done.
Neutral Walls
Avoid baby pink, baby blue, or anything too bold as it limits you to a specific color scheme. Lighter and neutral colors can coordinate with many patterns and let a small room look larger.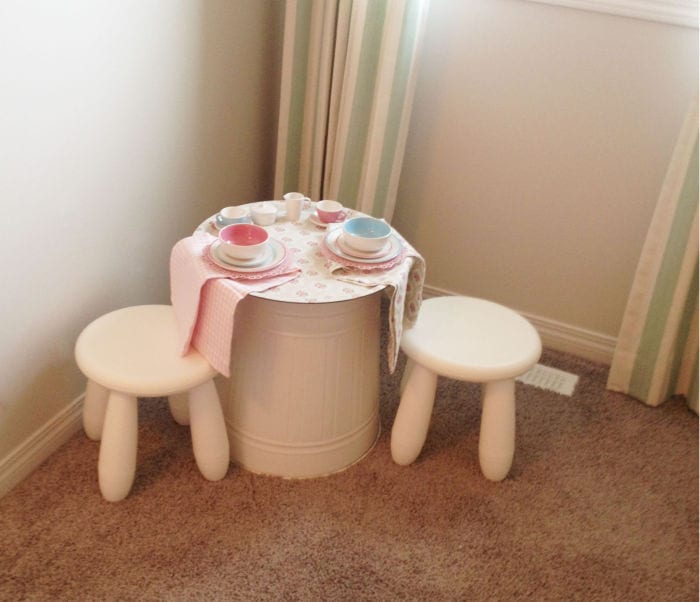 Furniture
Invest in the pieces that will be used the longest. Storage items like dressers and night stands are the items to buy the best you can afford, after all you'll only cry once! For a nursery a dresser can be used as a changing table with an added changing pad placed on top – no need to buy a specific changing table that will become useless in a short time. Buy a basic crib that will do its job, and enjoy how little you paid for it when you get rid of it in 2 years.
Perfect Patterns
Neutral doesn't have to be boring, and color should still be used, but in less expensive or easy to replace items. A throw or blanket placed at the end of the bed, pillows, and curtain panels can add some excitement as well as art and accessories.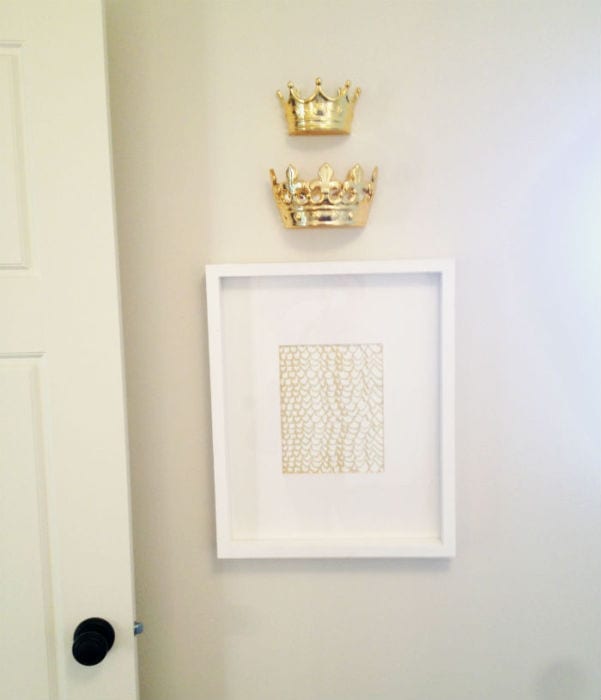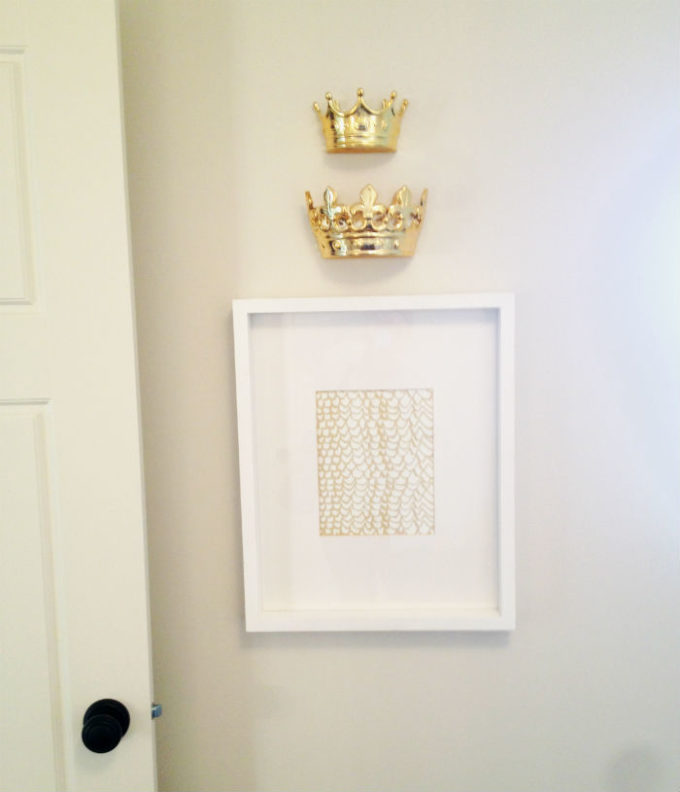 Inspiration for this room: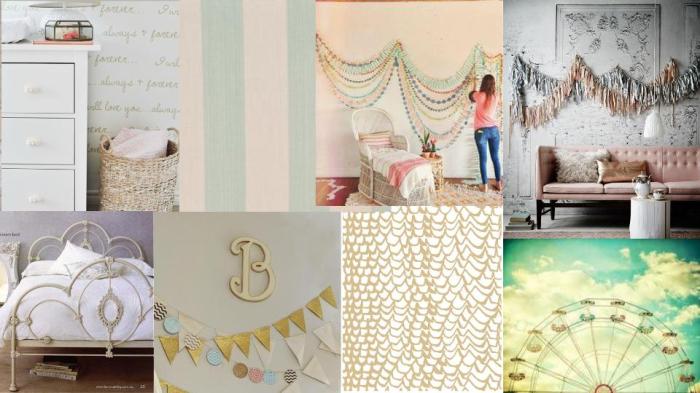 Too see inspiration and my ideas and dreams for this antique chic girls room, check out the pinterest board HERE.
Sources:
Builder (for girls room shown above) Sabal Homes
Designer: Brooklyn Berry Designs

End Table: Wayfair (discontinued, similar)
Iron Bed: Vintage (similar)
Wood Monogram: Bouncing Off The Walls
Glitter Garlands: Minted
Floor Lamp: Target
Sabby Chic Bedding: Target
Throw Pillows: Home Sense
Paisley Throw: Home Sense
Gold Art: Minted
Crowns: IMM Living
Tea Set: Ikea