Baby Gear Essentials
(Or… what to buy when you have gotten rid of everything and find yourself expecting a 4th boy)
There are different items required for the first baby than for the others. For the first you need the basics like a crib, car seat, dresser, etc. But the second you can get the more nice to have items rather than MUST have items. The baby sling, the monitor, or whatever items you didn't get with your first or really wished that you had.
After having 3 boys in 2.5 years (I had twins) our family looked like a preschool with all the plastic toys and entertainment or soothing devices we owned. It was a necessity for the time in our lives, but the second we didn't need it I gladly donated most of it. The only items I kept were things like a pack and play that would fold up into a small size and could be used for guests with babies.
Items We Kept:
Sling
Sentimental clothing
The "stuff" dilemma
When I unexpectedly found myself pregnant I began to debate what items I really did need. I sold both cribs. Do I need a new one or would the pack and play work?
This is where I have to confess some dark thoughts. If this baby were to be a girl I had every intention of buying a new (cheap…. ikea) crib and doing a whole entire adorable nursery for her. Which may have required an entire new house in order to get us another bedroom.
Fortunately for my wallet and sad for my heart, this is another boy. I think this newest nugget is just going to get crammed in somewhere either in my room or with his big brothers.
Nice To Have Items For Mom:
BeliBea Nursing Bra
Designed by mothers for mothers, these bras are comfortable and made to support a nursing pump for using hands free. This bra not only works well, it fits well. For more details and images on how it works and sizing information, check out BeliBea's website facebook and twitter.
Covered Goods
This adorable nursing cover is awesome. As a cover its great because it hides your back, making it so easy to use ANYWHERE. Park bench? Dining chair? Never be exposed, and always feel great. Better yet, the cover can be used as an infinity scarf or a car seat cover, making it easy to have on hand, easy to use and easy to love! Check out their Covered Goods and their beautiful instagram feed.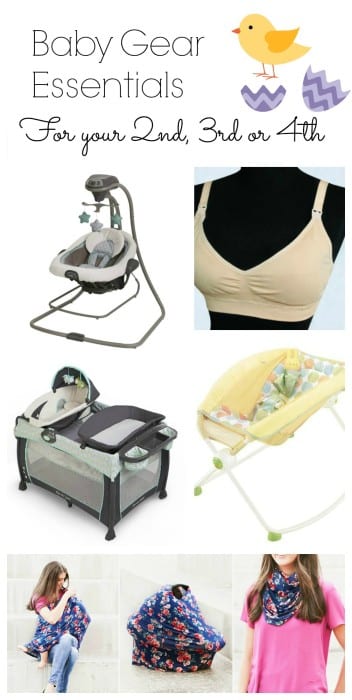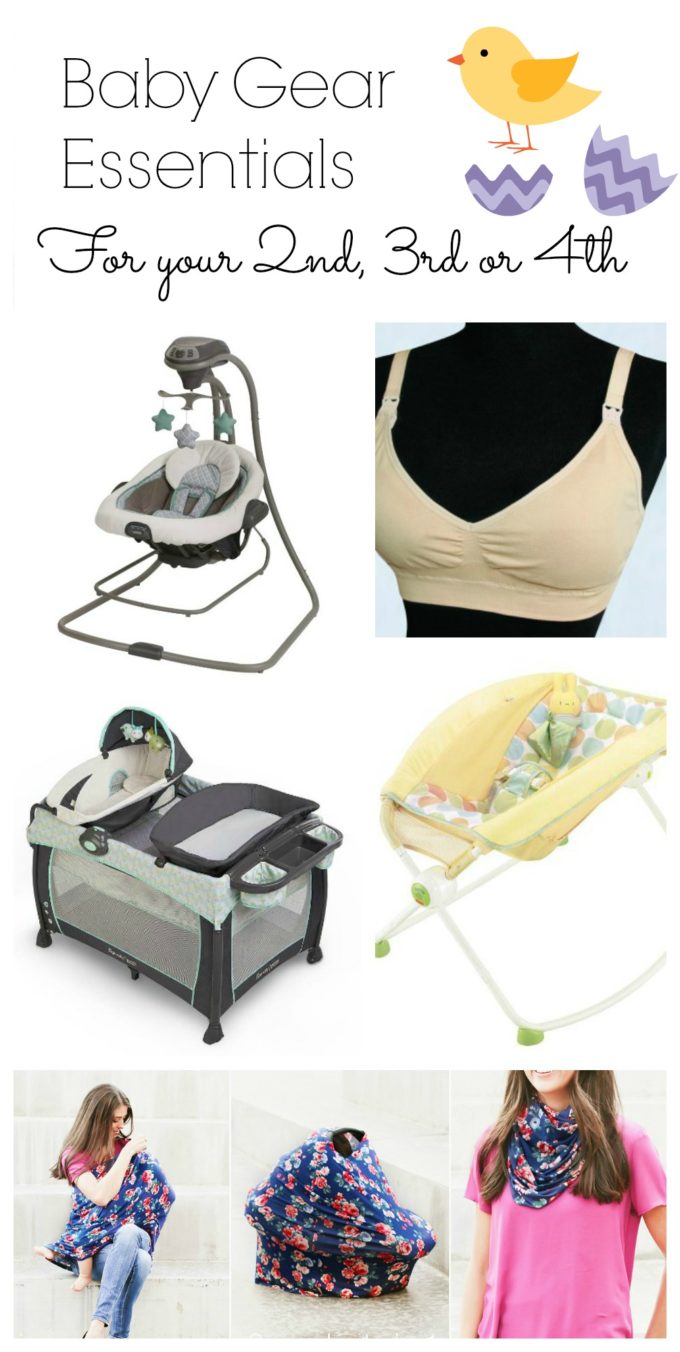 What would you add to the list? What are your must have items for your second (or third, or 4th) baby?