I am Canadian and I love this country I call home. I was born and raised in Calgary but moved to the U.S. for university. Having spent many holidays there visiting family, I have learned to love both places for what makes them unique. After moving back home I have come to appreciate the special things that Canada has to offer that you can't find anywhere else. I love to bring friends and family who are visiting to all of my favorite spots. There are just some things that make Canada special, and these places have become a must see for anyone who hasn't been lucky enough to visit.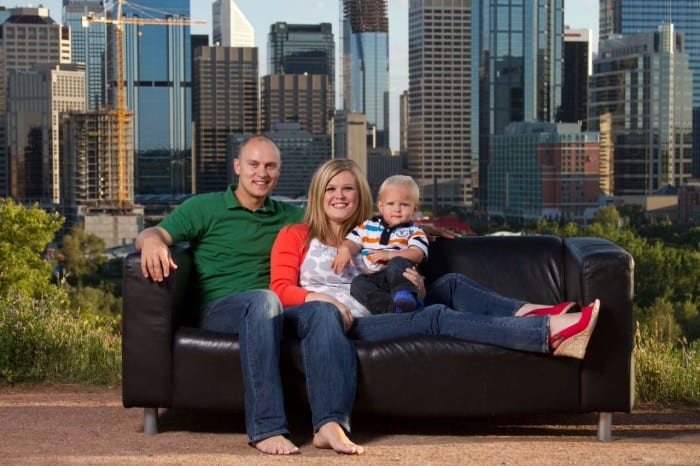 For the first-time visitor to Calgary, here is my must-see list:
Day Trip – Spend at least a day in Banff National Park. Its about an hour and a half drive from Calgary, and there are so many sights to see. Check out Lake Louise, the ice fields, Morraine Lake, Johnson Canyon. Shop the main drive in Banff, Banff Avenue. Explore the Banff Springs Hotel and experience the beautiful architecture and furniture. Stop for a soak in the hot springs.
Food – Eat at Peters Drive-In — a Calgary staple. The burgers and fries are great, but the milkshakes are even better. You can combine up to 3 flavors and my favorite is the double mint root beer. It sounds crazy, but it's yummy. For sit down restaurants try Earls, Rouge, Naina's Kitchen, or the Calgary Farmers Market.
Shopping – Shop the community of Inglewood. It has many boutiques specializing in clothing, home décor, and gifts, which are great for window-shopping, or for sourcing a one-of-a-kind souvenir. Experience the many one of a kind restaurants to try out. Also worth checking out is Stephen Avenue downtown, Kensington Village, or Chinook Center
Explore downtown – Calgary is home to some amazing tall towers mixed with some interesting and interactive art. Check out Wonderland at the Bow Tower, The Peace Bridge, and the Chinook Arc for the those interested in a great photo opportunity.
Sports – The Canada Olympic Park (COP) – facilities offer a bobsleigh track and the worlds longest luge course as well as a lesson in Olympic history. The Saddle Dome is a must for hockey fans, Spruce Meadows will delight for horse fans, and the Olympic Oval speed skating track is also an interesting sight
Attractions – The Calgary Tower offers panoramic views of the city. Telus Spark Science Center, the Calgary Zoo, Heritage Park, and Calaway Park are places the entire family will enjoy.